Heads up everybody! The greatest show on Earth has returned! I'm not talking about the Ringling Brothers, it's time for Lord of the Park! This third annual event, presented by Salomon is on March 3, 2007. It will be returning to the massive park at Manning Park Resort, BC. Look forward to giant rails, super booters, and more fun than you can shake a stick at. Because, in the end, that is what skiing is really about.
The chill condensed slopestyle format will allow you to watch everyone's run and then drop when you want. A combination of huge, technical, and long smooth rails will kick off the run leading you into a final super booter with a smaller option for those looking to try out a new trick or two.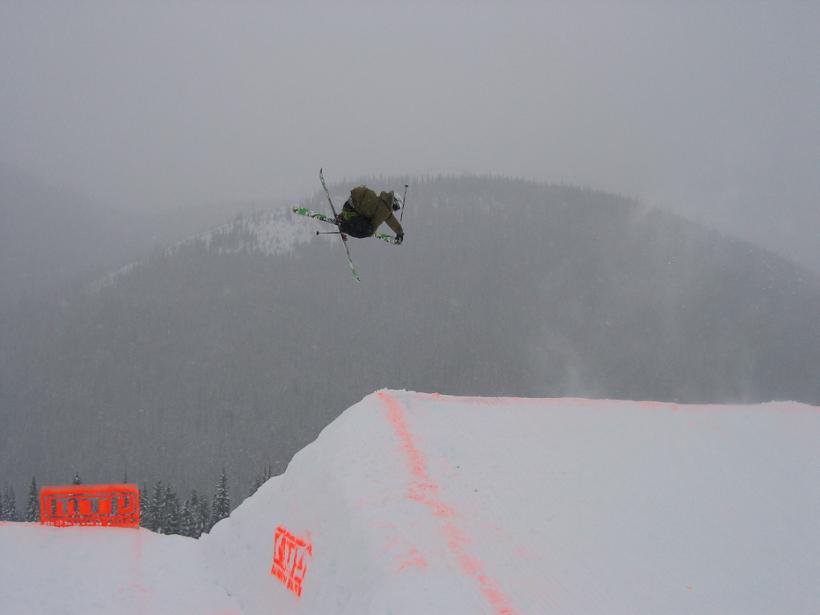 The qualifying round will be followed by a final to determine the winners in the Pro Men's, Amateur Men 15 and up, Amateur Men Under 15, and Women's Open categories. Don't stress though, show up have a good time and there will be plenty of prizes to go around. Amateur prizes include Salomon skis and bindings, Oakley Outerwear and Eyewear, and Bern Helmets. Up for grabs in the Pro category is a 4 person cat-skiing trip at Powder Mountain Cat Skiing, a custom boot package from Surefoot, and tonnes of cash! There will plenty of schwag for everyone in attendance so show up and just have fun.
This event is based on style and creativity, so leave the hucking at home and dial those tricks in. Points are awarded for style, uniqueness, run creativity, and difficulty.To make things more interesting (eg: not a swicth 12 huckfest) Pros will need to bring their entire bag of tricks because each run has to be completely different from the previous one.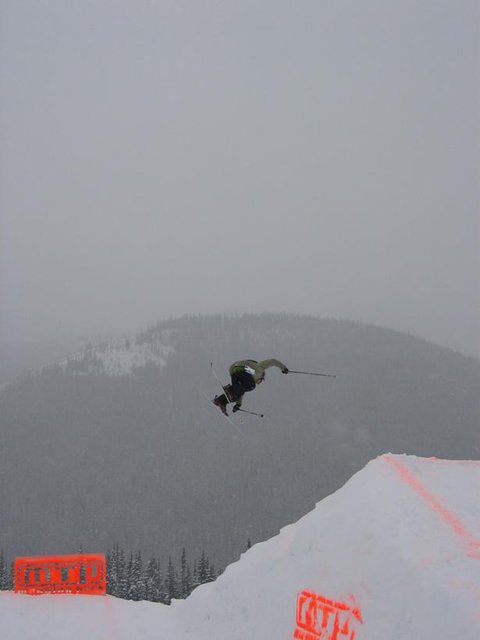 Last year the event brought out people from the farthest reaches of British Columbia. Forty competitors brought their 'A' game with Charlie Ager, Josh Stack, and Brandon "Sherpa" Kelley taking the Pro Category. Quebec native and Whistler transplant Maude Raymond took the Women's Category followed closely by Interiorites Emma Whitman and Sascha Chernenkoff in what had to be one of the best amateur female showdowns ever witnessed. The Male Amatuer category was destroyed by Mike Mertion with Graham Haywood and Kieran Nikula biting at his heels.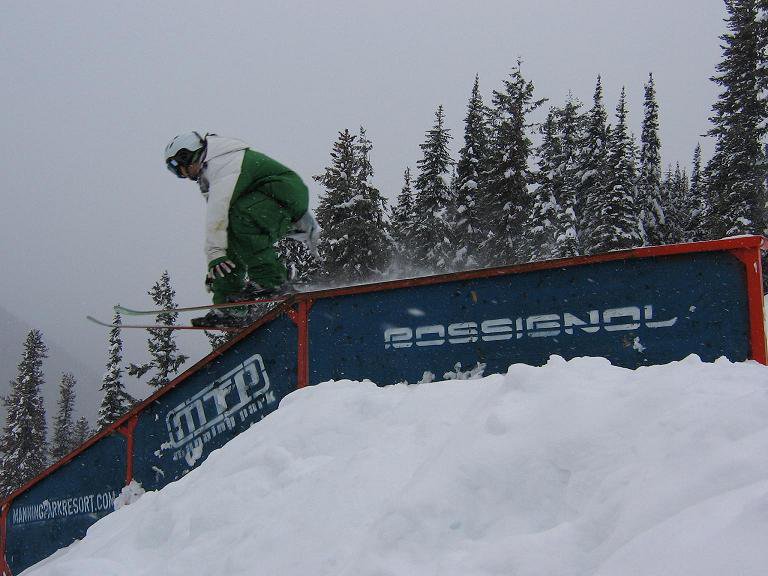 This fine event is presented by the kind people at SALOMON, with additional support from our friends at OAKLEY, POWDER MOUNTAIN CAT SKIING, SUREFOOT, BERN HELMETS, THEORY-3 MEDIA, and NEWSCHOOLERS.COM. Obviously without the dedicated people at Manning Park Resort this event would not be possible.
For more details on registration, accommodation, and schedulation check out our mini-site at: http://newschoolers.com/web/content/pagetemplate/name/events/page/lotp07/