Ambush Clothing to drop Oct. 1st
Press Release 7-1-05
Ambush Clothing, the new start up freeski Streetwear Company, out of Buffalo, NY, is set to release it's product on October 1st, 2005. "Our goal is to provide a new, fresh look for the newschool & freeride scene. I really strived to get away from the cliché, stale graphics that have seemed to take refuge in most newschool sports.� says owner and founder Collin Wright.
Ambush Clothing will feature all the goods from Tee-shirts, Hoodies, Hats, and Bandanas, as well as customized Jerseys. "With the jerseys, I wanted the customer to be able to have their favorite number and their name on it so it's unique and original�, Collin stated.
To help promote our products, Ambush Clothing has joined forces and created a team that boasts some of skiing's most talented, up & coming riders in North America.
Ahmet Dadali
Henrik Lampert
Ty Battersby
Willis Brown
Witt Foster
Ian Cosco
John Ware
Dane Olson
Ashley Battersby
We welcome them to the Ambush Team. Make sure you check them out in this year's movies!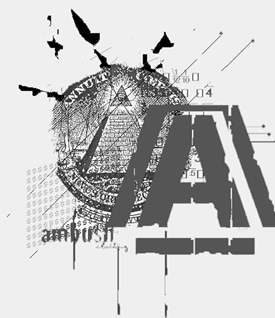 The website, http://www.ambushclothing.com, will be up on October 1st. It will feature an online store so you can order the finest apparel money can buy from the comforts of your computer chair. So mark your calendar's boys and girls and think snow.
We at Ambush Clothing look forward to providing you with quality, unique schwag at an affordable price. So be sure to check us out at http://www.ambushclothing.com Or contact us at: collin@ambushclothing.com.
Peace,
Frank McCarthy