Anyone who's hung around the ski industry long enough can attest to the fact that producing top quality ski footage is an exercise in frustration. In a world where corners get cut and politics get involved, the end result is a product that often doesn't capture the true essence of freeskiing. As the film industry gravitates towards toward major productions with big budgets and big names, smaller companies are getting squeezed into the margins.
This year Newschoolers is bucking the trend. Quebec loc and videographer Mike Dandurand, along with the likes of Dom Laporte, Hugo Pelletier, Seb Chartrand, Seb Eaves and Marty Boulais, are here to bring you the Tabarnak Pack - a comprehensive look at the work going on behind the scenes of their entire season. Mike has been pointing cameras at skiers in Quebec since he was a little kid, and over the years he's seen the ins and outs of the film making scene. With the Tabarnak Pack he wants to turn that experience into a product that reflects the core values of freeskiing. "For me, this is a way to give back; a way to get out there and get it done" said Mike, pointing out that the community is what drives skiing. Shit, let's face it: when it comes to community, you can't beat NS.

The goal of this project is to capture the entire scope of the ski season, with a focus on the characters and personalities who are out there getting it done. So much more goes into getting each shot than is indicated by the final product, and these guys want to give you a look behind the curtain. From dodging cops on urban sessions to stomping the best comp runs to hanging out shooting the shit with good friends, Mike and the gang want you to get the insider's perspective on skiing streets.
This is an opportunity for the Pack to give back to the community with the best footage around. And with one of the most stacked lineups of Quebec shredders since the three Phils, the end result is guaranteed pleasure. The Pack's M.O. is to cut the crap, and show you real skiing with some real character; cheese curds and gravy included. Now tell me what's not to like about that?
To give you a sense of the cochonneries you're in for, Matt McEnery stopped in with some words on the crew:
Dom Laporte
This guy has been innovating rail riding in Quebec for years. From spine twisting switch 270's to ankle bending caribou grinds in and out of rails, the lad slays. In 2009 while Harlaut, Houle, and Casabon looked on in amazement, Dom switch 270'ed into the massive dub kink they were sessioning while filming "Refresh" first try. No Fear. With switch 1260's on lock, the Axis 2012 Slopestyle win in his pocket, and a gorgeous mane of hair, expect to see Dom up the ante this year wherever his skis take him.
---
Hugo Pelletier
Dirty Hugo was born form the ice. The titanium landings of St Sauveur have removed three inches from his knees, minting that signature hunkered down style made famous by his Superunknown X finalist part. Expect more crouching dragon, hidden gangsta shit as he murders the streets this year.
---
https://www.newschoolers.com/videos/watch/627471/Hoody---Superunknown-X
Marty Boulais
At any moment, Marty can reach into his back pocket and pull out one of the nicest rodeo's in the biz. From the ice of St. Sau to the slush lanes of Camp of Champions, Marty's style turns heads like a topless blond. With a personality as crisp as his skiing, Marty is no doubt one of Quebec's favorite sons.
---
https://www.newschoolers.com/videos/watch/660186/Seb-Chartrand---2013-Street-Segment
Seb Chartrand
Seb is one of the most decorated Quebecois contest skiers of all time. While you are likely to see Seb at nearly every competition stop on the east coast during the season, the man makes time for urbanization as well. If you've seen his 2013 recap from Union Productions you've see a man as comfortable in the streets as in your girlfriends dorm room.
---
https://www.newschoolers.com/videos/watch/622531/A-RUN-WITH---SEB-EAVES
Seb Eaves
Seb Eaves is a descendant of Canadian skiing royalty. His grandmother and Great aunt were Olympians, his father a founder of Canadian freestyle skiing and his uncle was a stunt double for James Bond in "For Your Eyes Only". Having grown up under the wing of these family members has made Seb both supremely confident on a pair of skis, and extremely humble. Look no further than his break through part in Brotherhood Films "On Our Way" and you'll see him stomp double corks first try and 270 into chairlift cables like a boss. No need to talk, the skiing does that for him.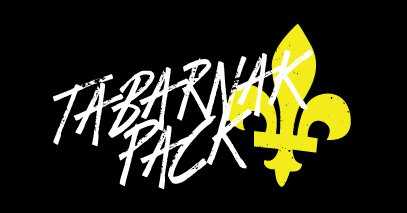 ---
To learn more about the Tabarnak Pack, and to stay informed of their every move, give them a follow on Instagram, Twitter, and Facebook