"Photography was my choice of weapons" - Gordon Parks
Daniel Loosli (@Doosli) has recently found himself in the thick of the freeskiing scene, acquiring sponsorships from Line, Fulltilt, Oakley, Dakine, and Laax. It's easy to see why. The man's skiing is easy, like, really easy on the eyes. Daniel's unique approach was guided by injuries of his youth and other sports collaborating into what it is today. His trick bag is minimalist in the best way possible. He opts to use his hands and edge control much more liberally than most riders today. He is also a talented photographer, so much so that he's had multiple covers with the late Powder magazine and his own exhibitions. I got the chance to go the rounds with the 32-year old from Zurich, Switzerland to look into his life and how skiing and photography intersect.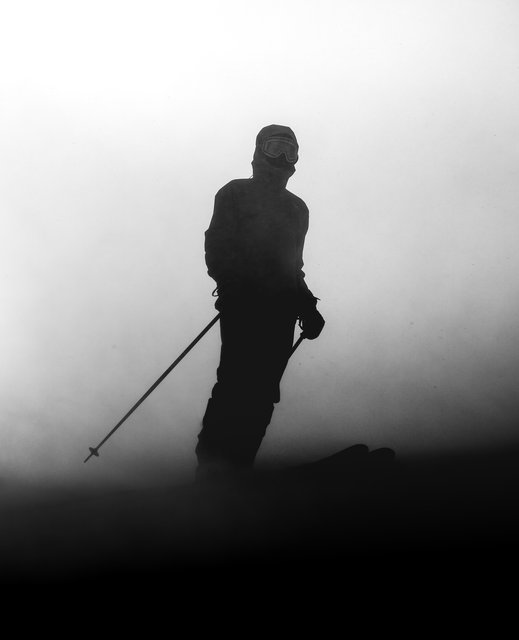 Photo: Märtha Sverdrup. Shot at Laax.
How did you get your start in skiing?
When I was 3 years old, my father started teaching me how to ski. After that, I went to ski school like most people. I was in a ski club and went skiing regularly every year. I started freestyle skiing when I was about 18-19 years old.
You're a relatively new face to pro-skiing. Does getting signed by some companies mean you're a full-time skier now? Or are you still getting your hands dirty?
I am fortunate that I do not have to work in the winter. However, I definitely get my hands dirty in the summer.
Your photography is insane. Are you a child of skiing first or photography?
I'm always a child of skiing, I really like photography, but I'm way more into skiing. I need to move my body to be happy.
Are you cognizant of being a skier and photographer? How important is that to your identity and for people to know? I'm definitely a skier and not a photographer. To be honest, I wouldn't earn enough money to make my living with photography. I work in branding, marketing and growth management. Most photos you see of me are directed by myself. My friends support me when I have an idea and pull the trigger for me. I take care of the perspective, editing and everything else. So I'm often still a photographer even when I'm skiing.
Do you see photography as a medium coming back into the fold of a video centric era?
Photos can't replace videos, but it's the same the other way. Capturing the moment and marvelling at it endlessly is certainly an aspect that fascinates me. Furthermore, photography is physical, at least when you put it on paper. It doesn't need a display.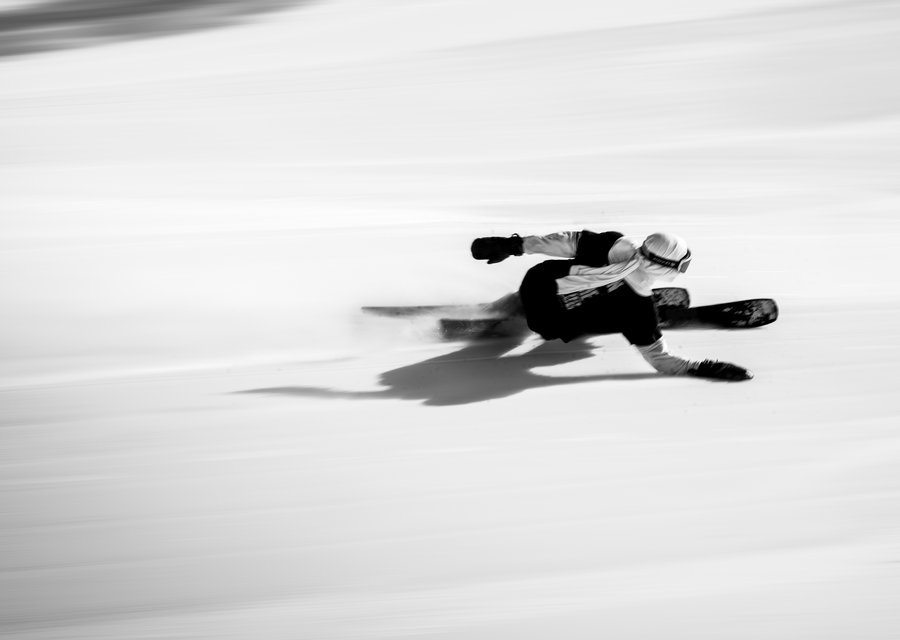 Photo: Martin Lässer. Shot at Laax.
Does photography influence your surf-like skiing style or how did it evolve to become what it is today?
I wouldn't say that photography made me ride the way I do today. On the one hand, I was never blessed with much talent, nor did I start this sport particularly early. However, I had some good connections, got sponsored, had recognition from good riders and other clichés. After several injuries, I realized that I would probably never do double corks on a slopestyle course. I rode with snowboarders a lot and started surfing in the summer. I always found the aesthetic in snowboarding and surfing appealing, even if skiing is quite different in terms of movements and position. All these factors have led me to ski the way I do today.
Would you say you express yourself with skiing more or photography?
Neither of them, there are certainly much better photographers and skiers than me. In the end, I define myself by the combination of both.
What is it like to get on a company like Line? Is their "let's just have fun" attitude a front?
I think this is certainly not a front. It corresponds exactly to my philosophy. I enjoy everything I do very much. Even if I try a turn 20-30 times until the picture or the movement looks the way I think it should, I always enjoy it. So I see this attitude as exactly right.
Do you see the ski industry in general moving in the direction of more alternative shapes?
Of course, for me, new shape designs are a logical exploration. On the one hand, the radius of skis has been changing a lot in recent years, but until recently the shapes have been a bit stale. They also make sense in various snow conditions. Almost everyone cares a lot about how their outfit looks. So a good-looking ski can undoubtedly be important. Although I would like to mention here that the aesthetics of the Sakana or Pescado are certainly not the reason why I ride them
Now you've turned pro for several companies, do you feel like you have a moving target on your back in terms of how quickly you need to produce photo and video now?
Of course, my sponsors have expectations of me. Anything else would probably be economic nonsense. But I don't feel pressure because they share my ideas. Creating visual projects with my skiing gives me great pleasure.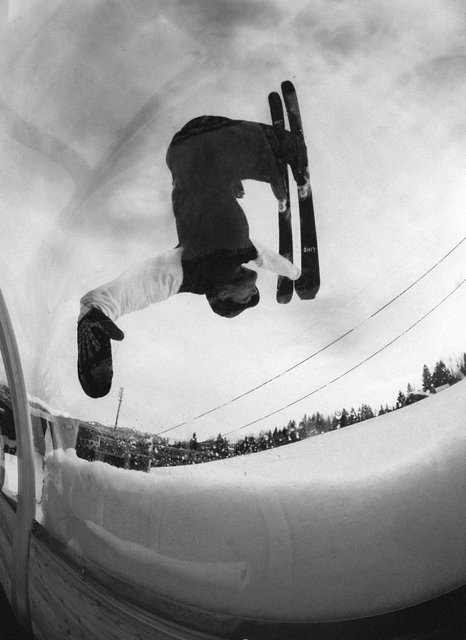 Photo: Martin Lässer. Shot at Laax.
You've had your photos published with some pretty big companies, what's one company that you want to work with next?
Specifically, I don't have a company in mind. I just want to work in instances that share my vision. It's a goal to create something of my own in the print area that corresponds to the concept of my friends and me.
What's your take on people busting out iphones while you're trying to get shots?
The smartphone is omnipresent and the most accessible medium to capture something. So it would be wrong to condemn them. I also notice that I consume less content in 16:9 format and more in 9:16. But this should not be a call to only use phones. On the contrary, this can also bring diversity back into our scene.
What's your least favourite trend in skiing?
Difficult question. I actually rarely see anything bad in trends. Skiing has developed in so many different ways, and there are so many cool skiing styles. I don't like all of them in the same way, but it's not my place to judge.
You've bagged a few covers over the years, would you rather get a cover of you skiing? Or a cover of a shot that you took?
It's probably neither of those. I ski and take pictures because I like to do so, and I like the end result. The goal is not the publication. It's probably more recognition when you get a cover for the particular photo. Of course, I would like to take a picture of a friend. But for this, it takes time, and I currently focus more on skiing itself.
What grab most embodies your personality?
Safety.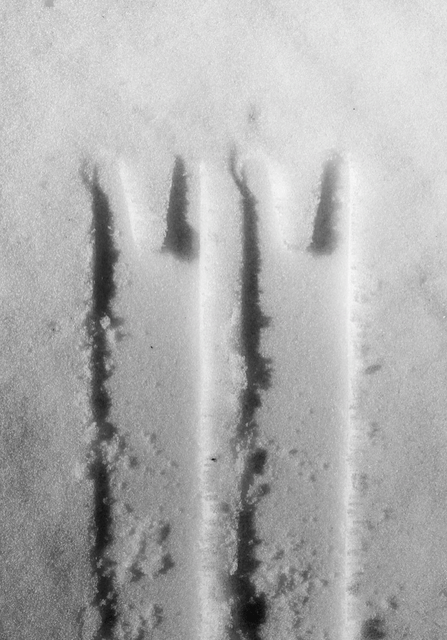 Photo: Daniel Loosli. Shot at Laax.
Are you a park guy through and through? Or are there urban or big mountain trips to be had?
I often ride in the park, but by no means exclusively. I find street riding and powder just as exciting.
What are you working on right now that makes you excited?
Currently I am trying to realize a project in the print area. The book would be accompanied by a video. But I don't want to say too much, in the end the result must be right so that it gets published.
If you only had one pair of skis to ride for the rest of your life what would they be?
Easy, Line Sakana.
This is an interview, and it's a common theme for me to ask you if there's anyone you would like to thank?
I have so many people to thank. So many support me, and I'm not just talking about my sponsors. I would be nowhere without the motivation and support of so many people from all over the world. Thank you all so much.
To see more of Daniel's work check out his IG and danielloosli.com