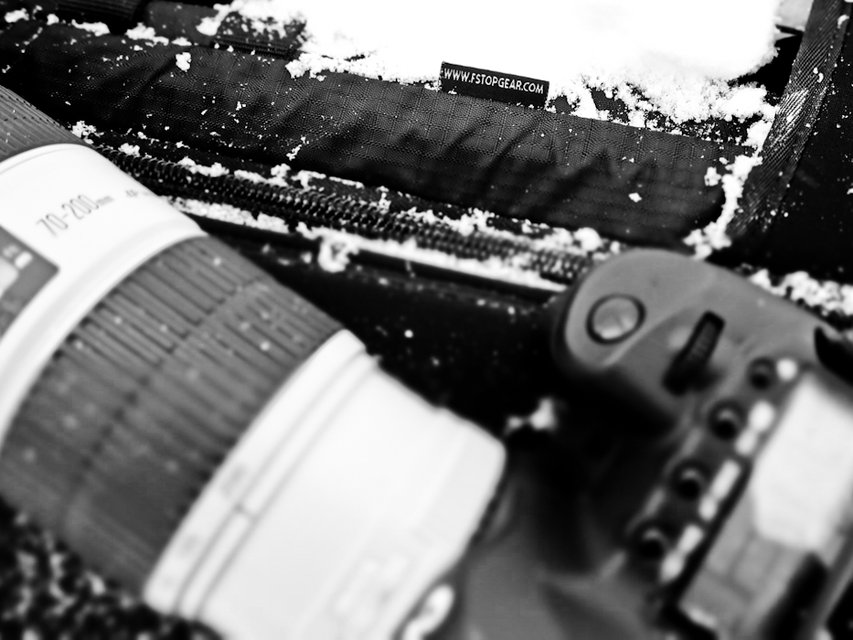 Just before i left the States for Japan i got the chance to meet up with Colby from F-Stop Gear whilst over in Denver one snowy afternoon. After a productive meeting Colby sent me on my way with the companies latest camera bag, the Loka. I've always had a love hate relationship with camera bags either compromising on space, design or both. My Dakine Sequence was stolen one evening in Barcelona leaving me with a Tamrac Expedition 7 which proved itself to be completely unsuited to the wintersports environment. If you've ever tried skiing or snowboarding with that backpack you'll undertand me – it's a nightmare.
So along came F-Stop. These bags have been raved about for a while now with a number of wintersports photographers swearing by them. They have an ever growing range of bags suiting most photographers needs. I had the opportunity to try out some of their larger offerings but settled on the new Loka as it feels like it was meant to belong in the mountains. Snowboarding with this bag on is effortless as it fits perfectly to my frame and distributes the weight, which is often damn heavy, across my upper body.
I know i'm only 2 weeks into using this bag but its so far performed flawlessly day in day out for the duration of my trip in Japan and i'm looking forward to using it during the next fortnight as i start a new shooting opportunity up here in Hokkaido.
If you're interested in all of the specs of the bag you can find them through the F-Stop website. I'll stay away from the tech talk for now and will stick to my feeling of using the bag everyday – it rocks.
It even held its own on one of the snowiest days i've ever experienced……Lets hope for plenty more to come.