Liberty Skis recognizes all the best parts of skiing, from deep days and first tracks to just cruising with friends and hanging out in the parking lot afterwards. To celebrate that, we're proud to announce a new series of events called Liberty Underground. How does it work? Follow Liberty via the Demo Tour and Facebook. Liberty Underground Events will be announced a week or so in advance and will be kept totally informal.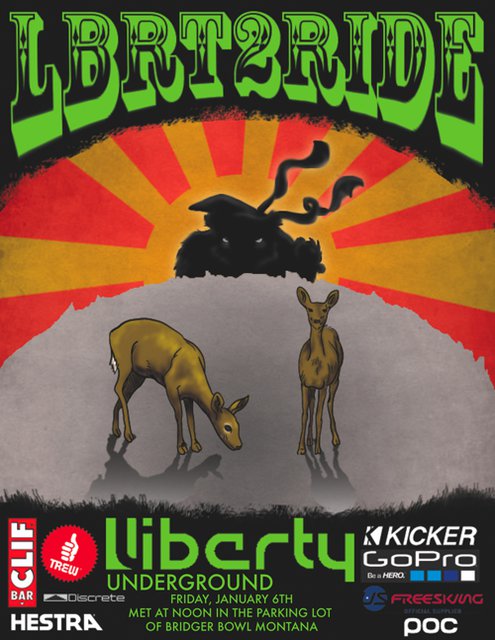 Liberty Underground #1 will take place at Noon on Friday, January 6th at Bridger Bowl, Montana. Look for the Liberty Van in the parking lot. We'll meet up, grab some turns, and get some video of shredding the best Bridger has to offer. We'll have some informal contests for chances at winning prizes from Hestra, POC, Kicker Audio, Trew, Discrete Headwear, and Clif Bar. Sound good? Great! See you there!
Keep tabs for the next event, which will take place Friday January 20th in Colorado, and for more information of Liberty Underground, check out http://www.libertydemo.blogspot.com, http://www.facebook.com/pages/Liberty-Skis and http://www.libertyskis.com.