OCTOBER 24th, 2019 // ABLE BREWERY // MINNEAPOLIS, MN
We're dropping two killer ski films to build the stoke for the coming season. Honored to work with Faction Skis for the first time to premiere their new film, The Collective. And of course, we're amped to work with Level 1 to launch their final feature film, Romance. Gonna be a rad night of beer releases, sendy vibes, free giveaways from our buds at Gear West, and bbq from Animales Barbeque Co.
This is a FREE event! Festivities start at 7-ish.
RSVP HERE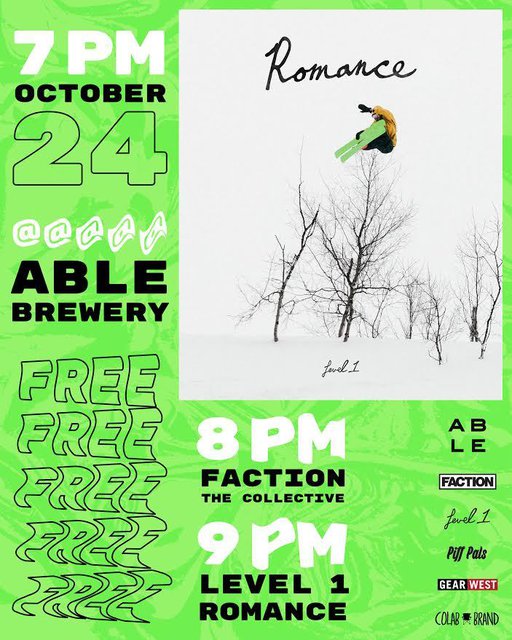 3PM // Shapes & Sizes - Crowler & Taproom Release of our new Hazy IPA
4PM // Sendy McSenderson - Draft release of a new Taproom-Only beer
7PM-ish // Minnesota Premier of Faction's The Collective
8PM-ish // Swaggy giveaway
9PM-ish // Minnesota Premier of Level 1's Romance
10-ish // Grand Prize Giveaway
Free Event // All Ages Welcome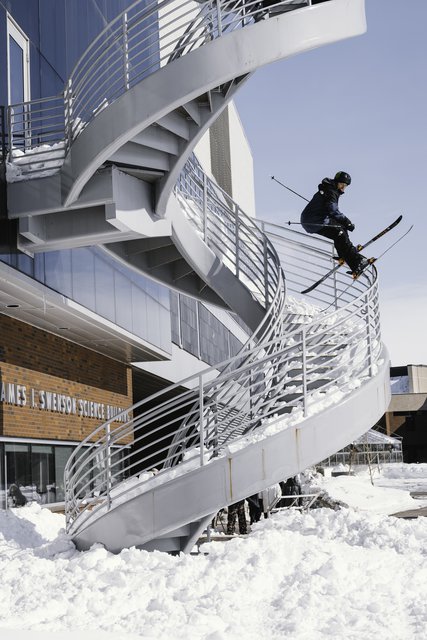 S: Tom Wallisch // P: Josh Bishop // L: Duluth, MN
About ROMANCE: In 1999 the old sport of skiing had just been given new life, and Level 1 was conceived to document its progress into the future. With twenty years in the rearview mirror, it still stands true- new things never get old. Romance, the final chapter of annual films by Level 1, captures a modern-day Golden Age in skiing. Featuring a generation of talent that came of age in the best time to ever do it. Tweaking the formula, tweaking the grab, and in it for nothing but the love.