Words by Rocky Maloney
Photos by Trevor Woods & Rocky Maloney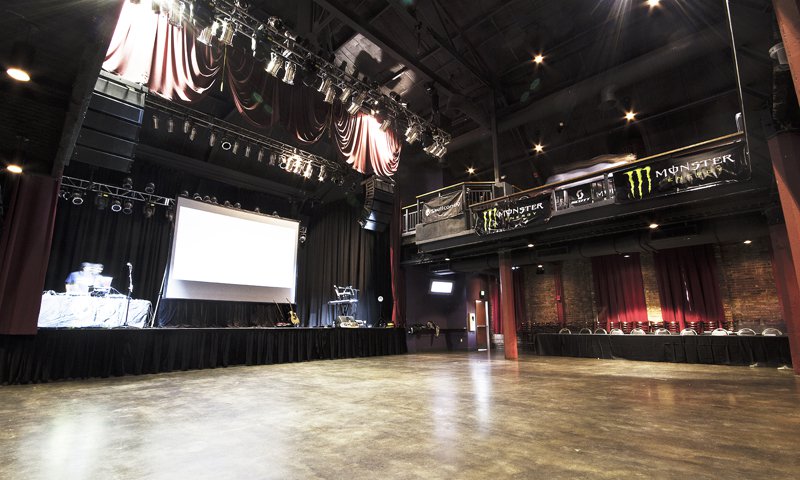 Before the madness.
One of the most anticipated events of the Fall here in Utah went off at the Sold Out Depot on September 14th, when 4bi9 Media proudly presented Begging for Change followed by Level 1 Productions' After Dark. Crowds gathered outside early, anxiously awaiting the doors to open for their chance see these two epic movies. At 7:30pm, the crowd got their wish, and a mad rush of people pushed their way into the event as soon as the doors opened. Madness ensued instantly, as kids dashed to reserve their seats while others made their way towards the lobby to purchase some fresh new gear and raffle tickets for a chance at winning some even better schwag.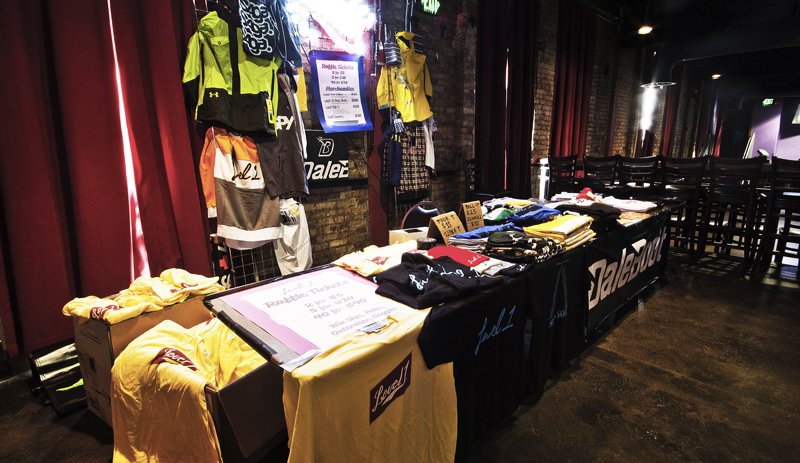 Get your fresh new Level 1 gear.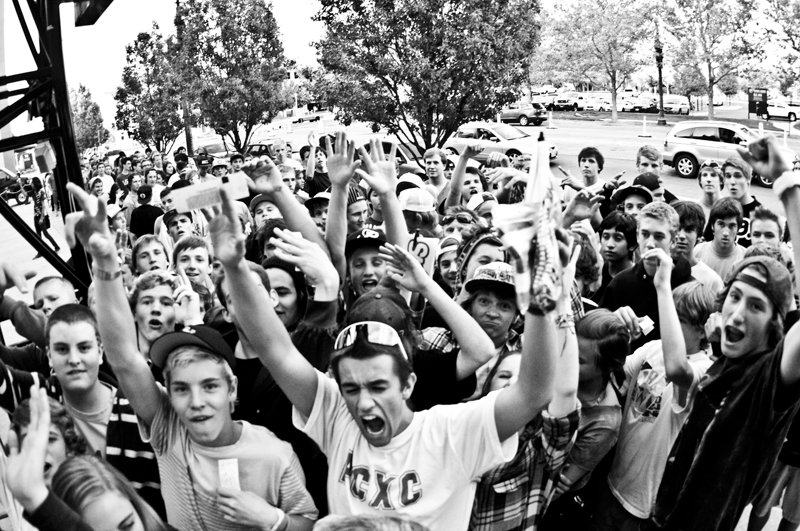 The line-up of anxious fans waiting outside of The Depot. Photo by Trevor Woods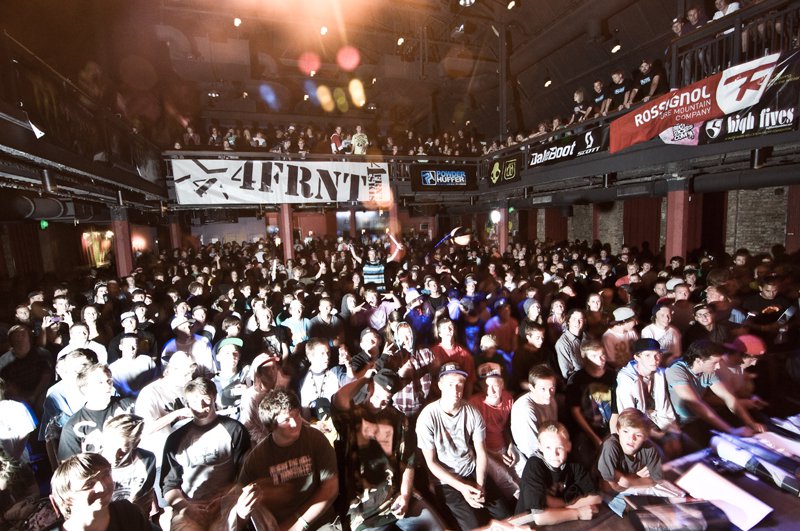 Photo by Trevor Woods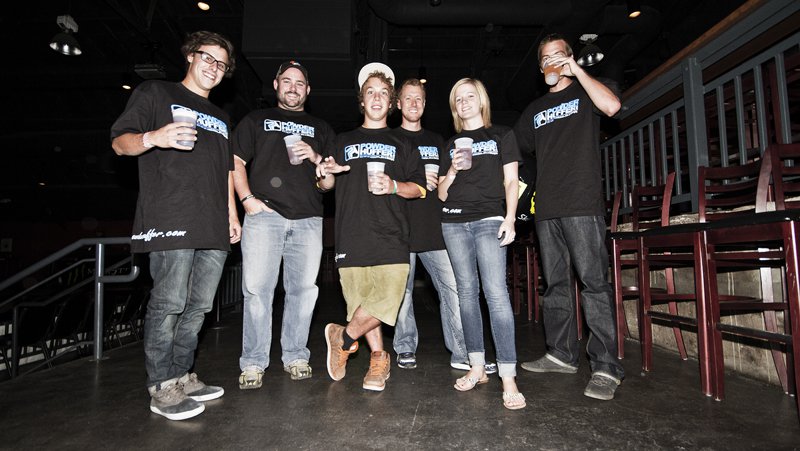 The Powder Huffer Crew was out supporting 4bi9 Media and Level 1 Productions. Go to http://www.powderhuffer.com and check out their shop!
An impressive list of athletes (including Wiley Miller, Ahmet Dadali, Tom Wallisch, Mike Hornbeck, Chris Logan and Parker White) was also on-site, providing posters, stickers, autographs, pictures and more. After half an hour of autographs, drinks and overall excitement, it was time for the movies to begin.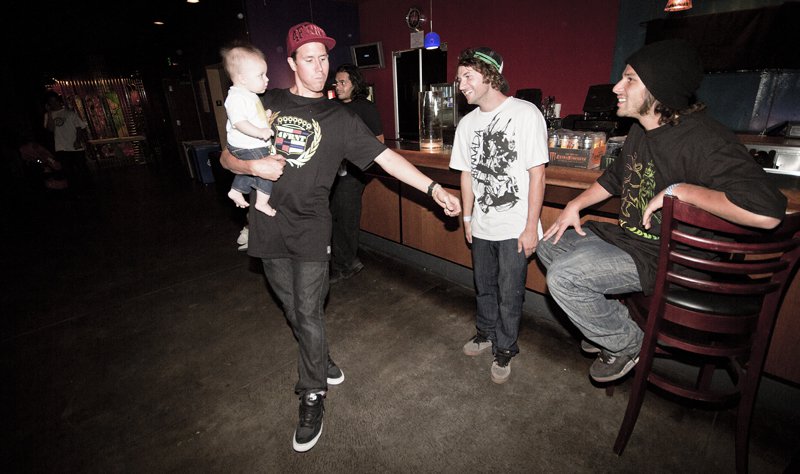 Matt Sterbenz from 4FRNT Skis and his new baby boy Rune.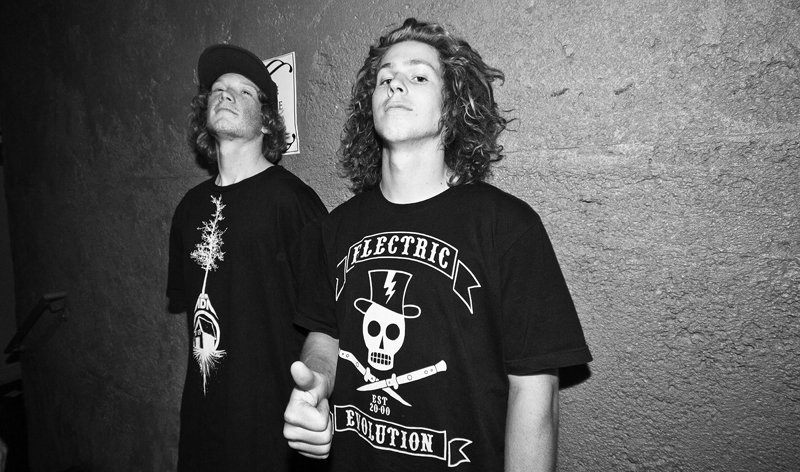 Ben Moxham & Parker White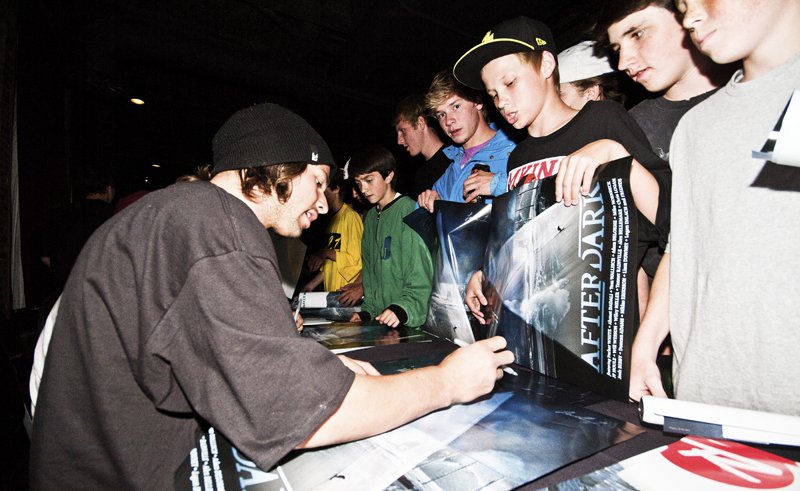 Chris Logan signing some posters for the fans.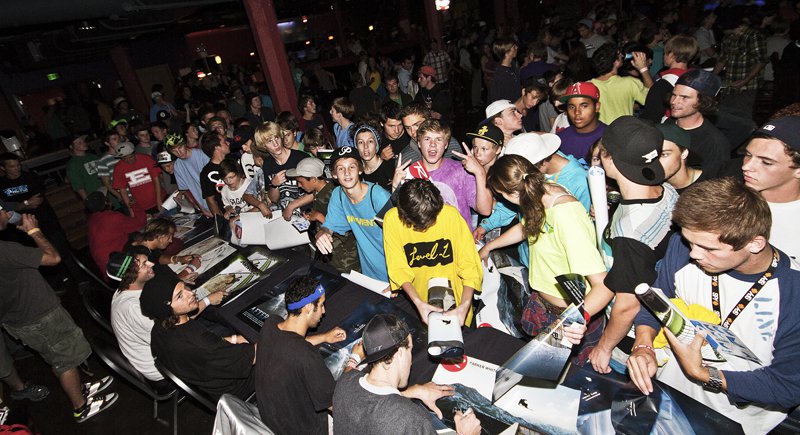 At about 8pm, 4bi9 Media got on stage to present their new feature-length film, Begging For Change. Everyone knows 4bi9 Media is an amazing group of riders, filmers, editors and most of all friends. Each and every year, the crew puts everything they have into their movie in order to top themselves from the year before, and AJ Dakoulas, Andrew Napier, Paul Braunstien and everyone else involved in this year's film deserve some serious credit. Begging For Change is by far the most impressive installment in 4bi9 Media's filmology to date, so go to 4bi9media.com to order your copy of Begging For Change now...you won't be disappointed.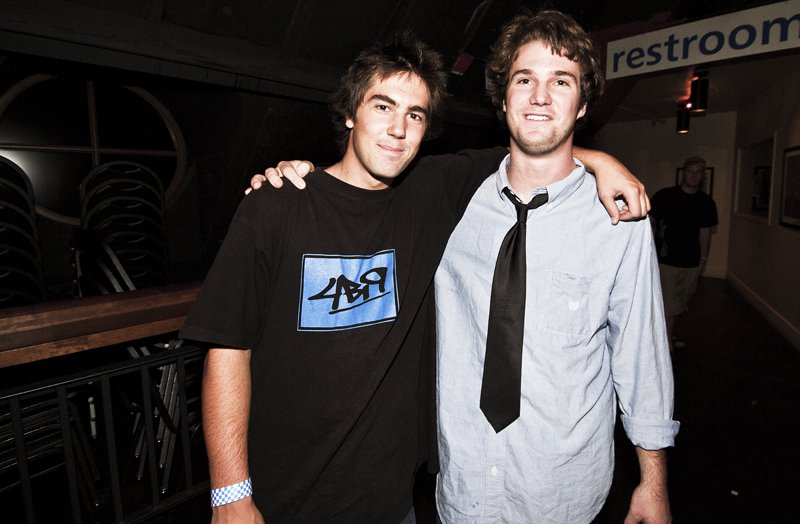 Tim McChesney and Andrew Holson ready for an exciting evening.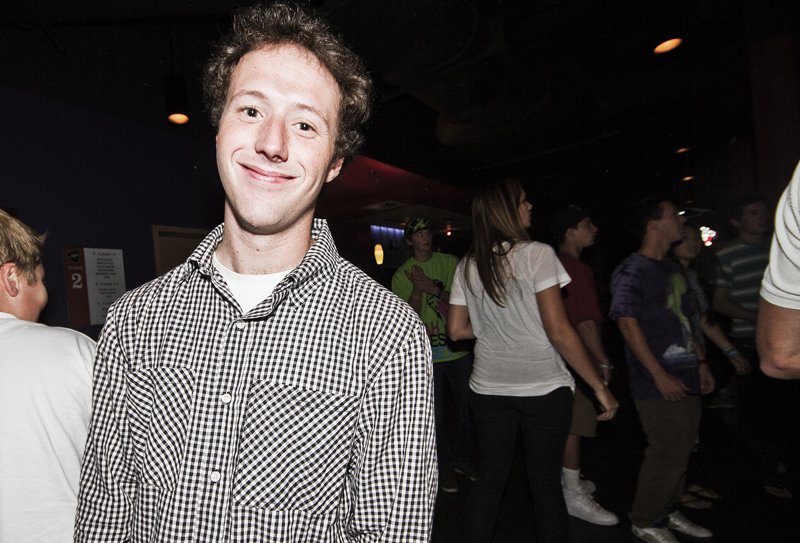 The mastermind behind 4bi9 Media, AJ Dakoulas.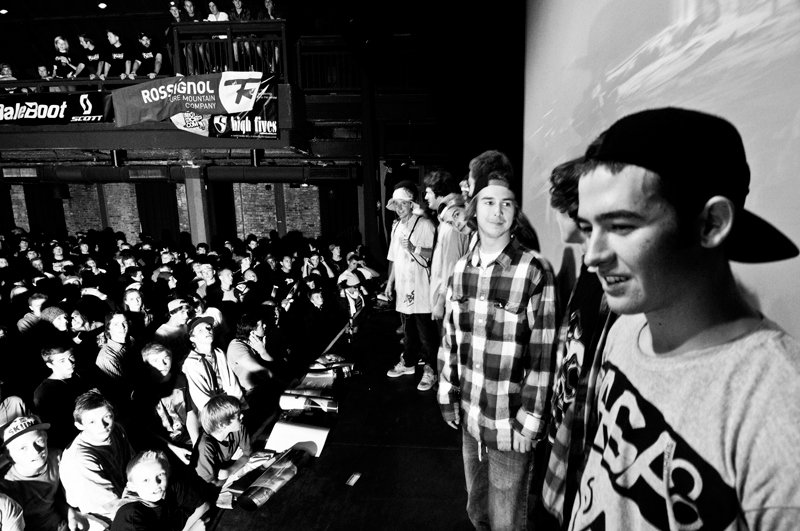 4bi9 presenting Begging For Change. Photo by Trevor Woods
After the first of two premieres was over there was a short intermission to give away some free stuff. Drew Lederer, Chris Logan, Ahmet Dadali and others gathered on stage to throw out a bunch of gear, call out raffle tickets and host some interesting competitions. One of these competitions included a Monster chugging contest which was won by a kid who used a technique that no one else thought of...GUNNIE (duh). For his efforts, he earned himself a new pair of Rossignol skis to start his winter off right, while another kid won a pair of Klint skis for out lasting everyone in a handstand competition.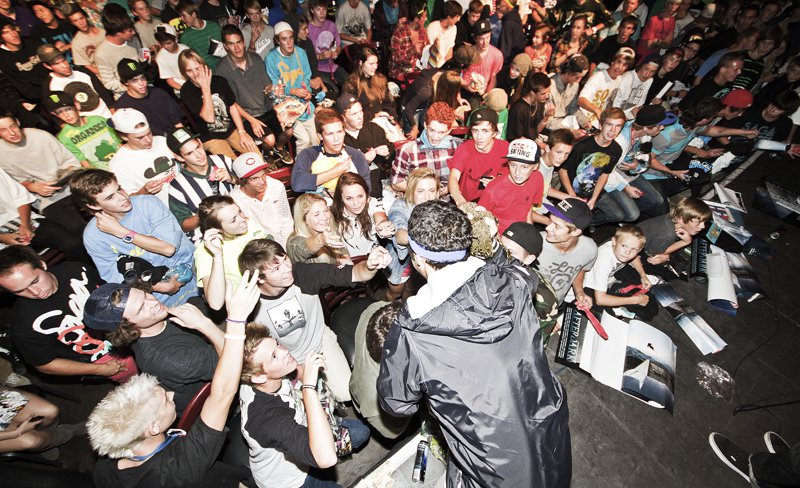 Ahmet Dadali giving away some free stuff to the fans.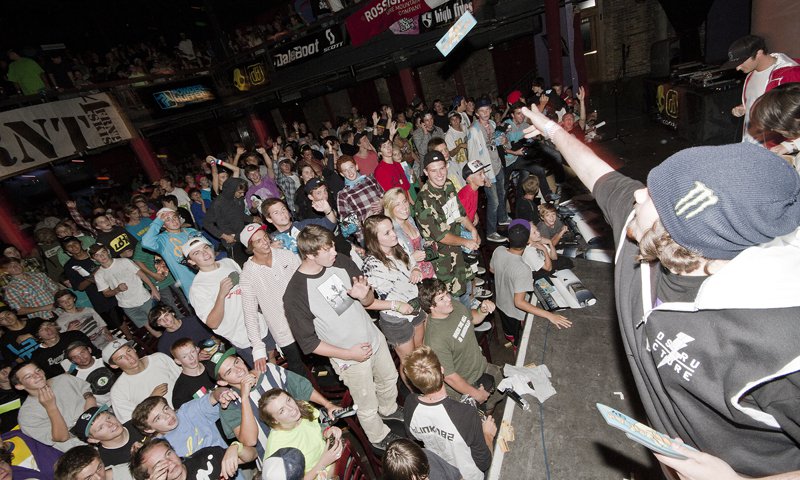 Drew 'The Fatman' Lederer doing his best to get everyone in the room some new gear.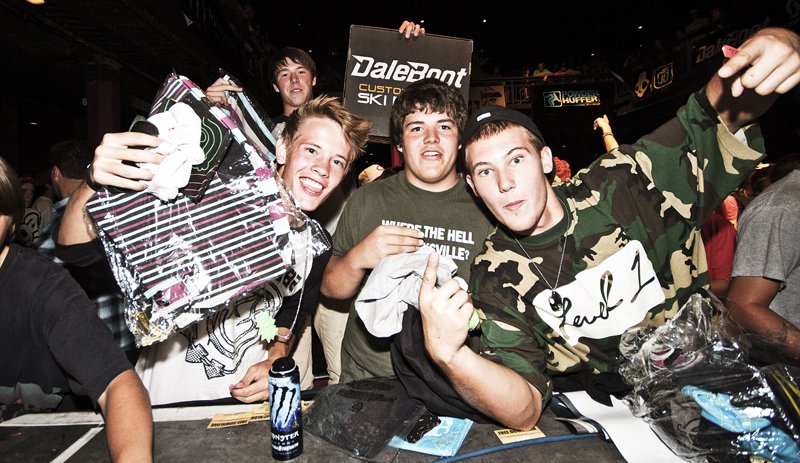 These kids are stoked!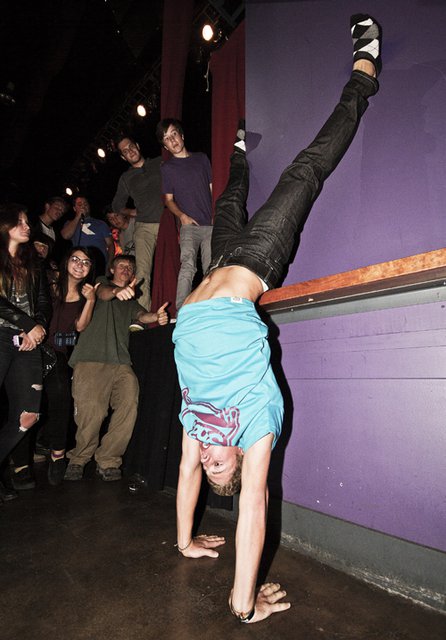 Hand standing his way to a new pair of skis.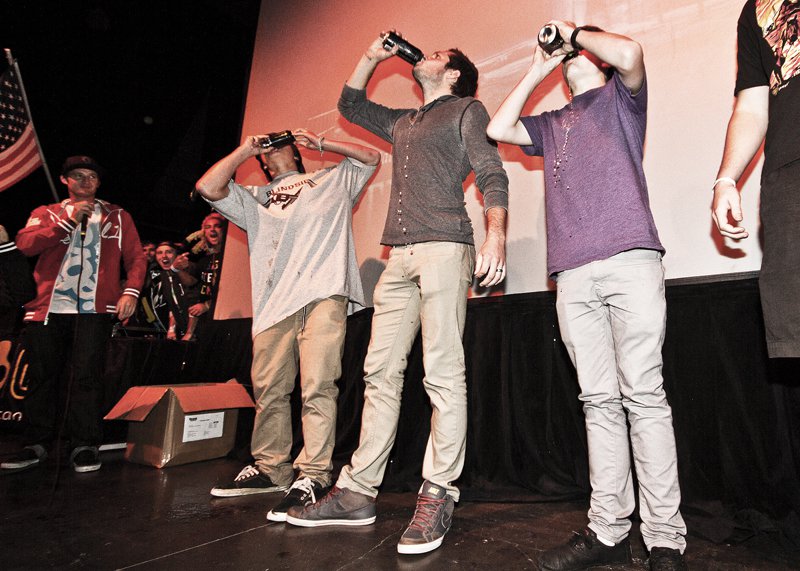 Gunnie...
While all the chaos of free gear was going off downstairs the upstairs lounge was full of adult beverages, loud conversations and plenty of good times to go around, as Monster Energy provided a VIP viewing area for the athletes along with their friends and family, complete with a fridge stocked full of Monster. The Depot provided a wonderful area for everyone to have an optimal view of the movies, with three large projection screens and an array of TVs scattered throughout the main floor. So even though the venue was packed like a can of sardines, you still could see what you came for.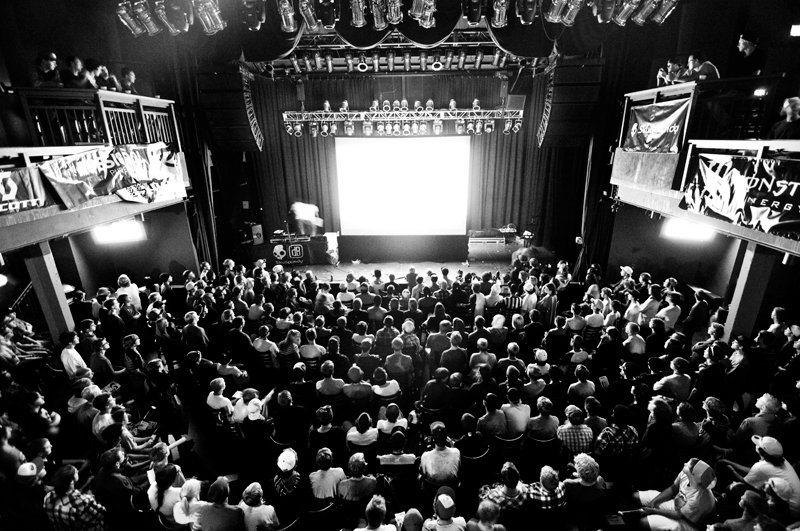 Photo by Trevor Woods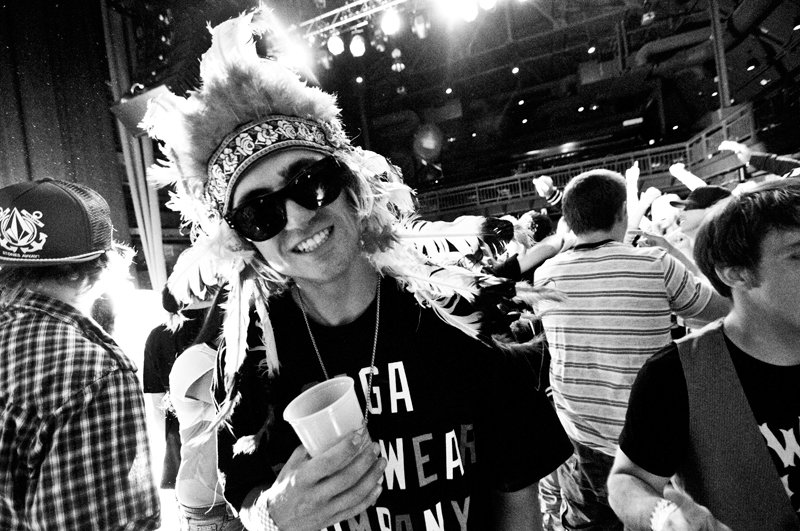 Wiley Miller looking so damn fresh. Photo by Trevor Woods
After the short intermission was over it time for the main event of the evening, Level 1 Productions' After Dark. Josh Berman, Kyle Decker, Freedle Coty and everyone else involved with Level 1 Productions deserves mad props for making over 10 years of the most amazing ski movies out there. Everything from the cinematography, editing and soundtrack is on point as usual, and with the list of riders that make up Level 1's list, the skiing speaks for itself. The film also has an interesting story line beyond the skiing that adds a different and unique touch to the film. Go to level1productions.com to buy After Dark.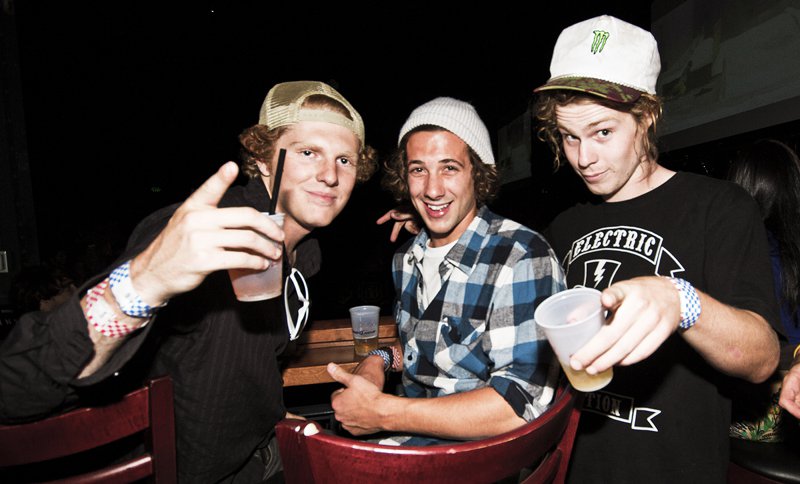 Josh Finbow, Christian Connors and Parker White enjoying the evening.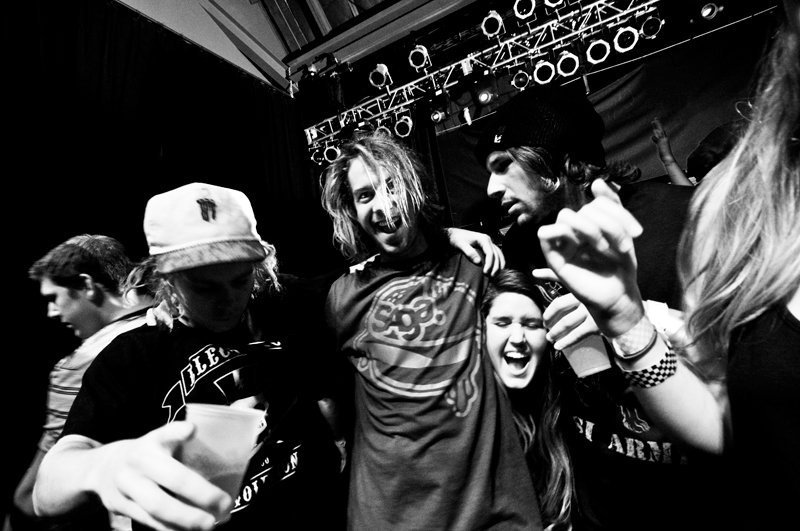 Photo by Trevor Woods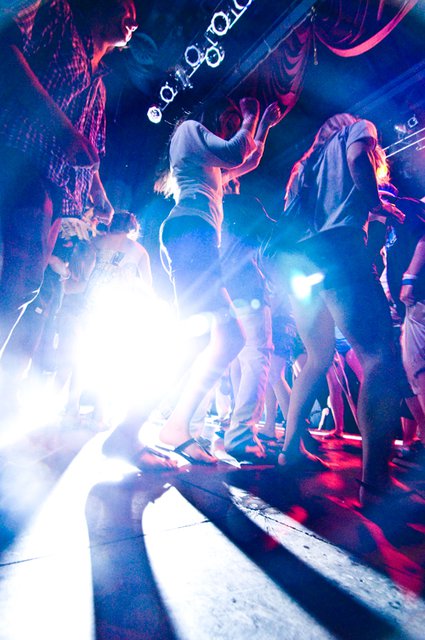 Photo by Trevor Woods
After the movie premieres were all finished up The Depot turned back into a bar which only could mean one thing...party time. Needless to say, the rest of the evening consisted of a lot of drinks, photographs, people falling over, laughs and of course dancing thanks to a provided DJ. Big thanks to the Depot, Monster Energy, Level 1 Productions, 4bi9 Media and all of the sponsors that made this event happen. It was one hell of a night!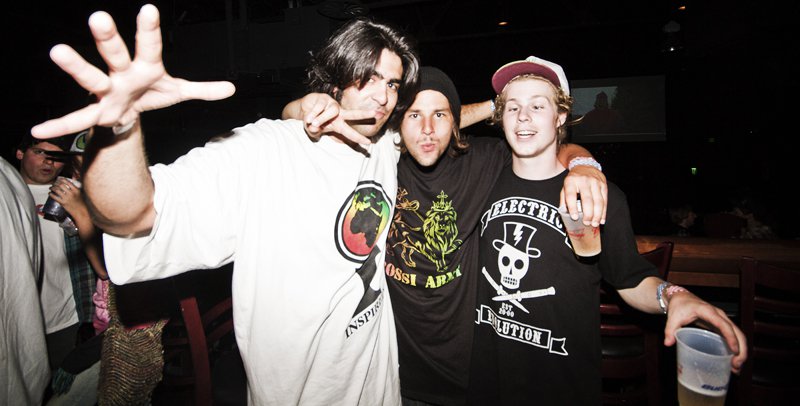 Rocky Maloney, Chris Logan and Parker White.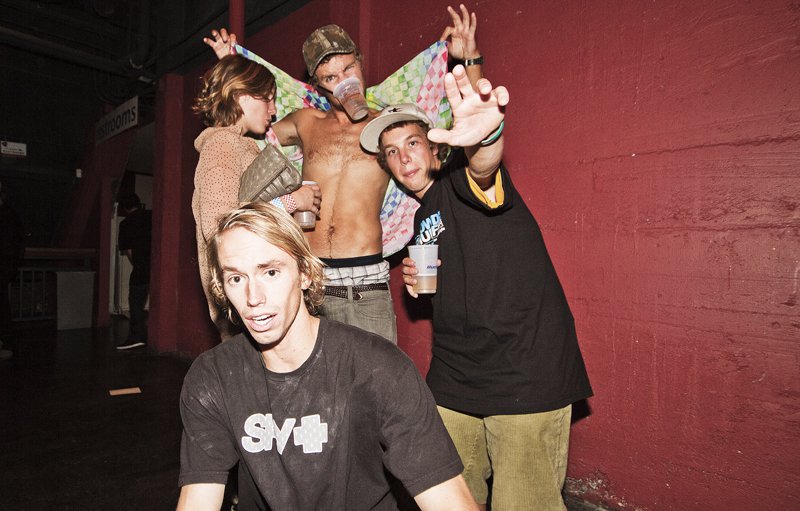 This photo speaks for itself.