Words and Photos by Grant Whitty
(Denver, Colo.) After nearly 5 years in the RiNo art district of Denver, Level 1 Productions has now moved, opening their doors on the west side of Denver. The new shop is located just 1.5 miles east of the Tall T Productions' warehouse and I-25 at 916 Inca Street in the Lincoln Park area.
When Level 1 purchased the property, it was as 2,400 square foot, single-story brick structure from the 1920's. They gutted the building, expanded it backwards and added another story. Post construction, the new building is nearly three times the size of the original structure.

The new building is quite the upgrade for the Level 1 crew. "It's nice to have more space." Director Josh Berman said. "I'm just happy I don't have to edit in a tiny house anymore." The new location is fully equipped with two video editing rooms, a retail store, full kitchen, office space and a meeting area. The walls and shelves are covered with a plethora of memorabilia from 18 years of filmmaking in the ski industry.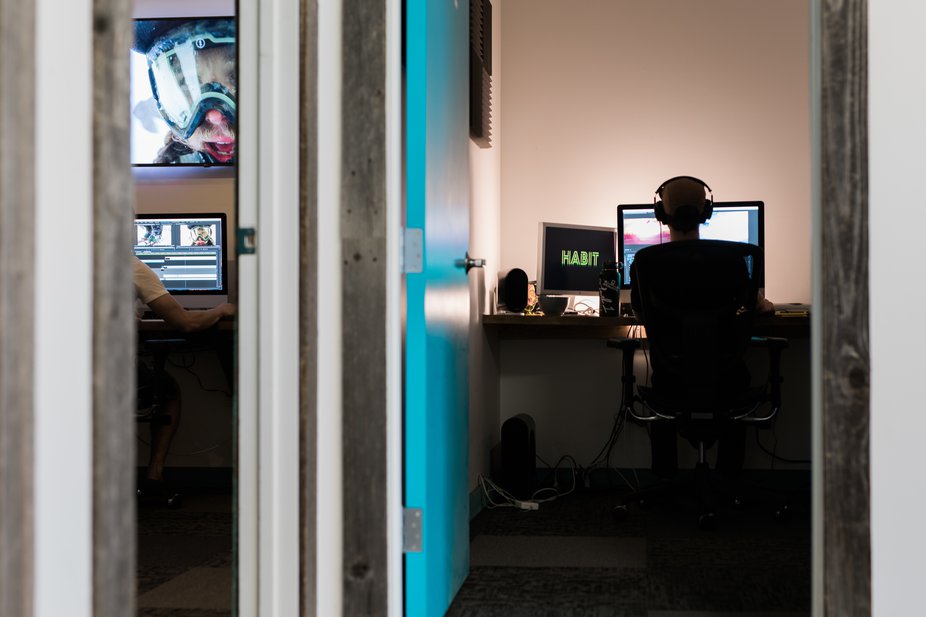 "One thing we did was use as much material as we could from the original building." Berman said. "All of the fixtures were made with the wood from the old ceiling joist. The blue wood panels you see are from the old fence that surrounded the property."
Level 1 Productions will be hosting a soft opening of the new shop Saturday at 1pm. At 4pm the party will move down to the Evo Shop in Denver, and then to Cervantes Masterpiece for the World Premiere of Level 1's 18th annual ski film, Habit. Get your tickets, here.

If you are ever at 916, make sure to hang with the shop pet, Floory.