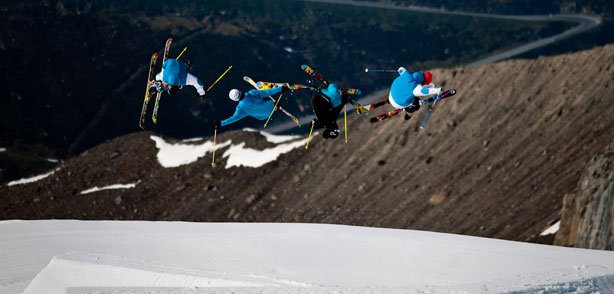 It's always around this time of year that the Christmas treats start to rain in. Like a strange skiing advent calendar I've opened the door (or email in this case) to a present from Paddy Graham, the brains behind Legs of Steel. It's a little extra piece from Nothing Else Matters and it's about their park jump section which hang tongues wagging as soon as anyone heard about it. If you've seen the film, you'll know what I mean.
So what do you need to do? Watch it, get some eggnog on the go, enjoy Christmas. Something like that but not necessarily in that order.
Freestyle Skiing Madness in Kaunertal – Legs of Steel – Park clip
Related posts:Legs Of Steel: Nothing Else Matters – Kaunertal bonus edit Here we've got an extra bonus Kaunertal edit from Antti...
Legs Of Steel: Nothing Else Matters LEGS OF STEEL, consists top European Freeskiers Benedikt Mayr, Paddy...
Legs Of Steel – Webisode 2! Nevertheless LOS brings you something to recollect some memories from...