Since last time I posted something in here, I have been hanging out with my friends here at Storlien, and last night I went down for the night to pick up Ida, fresh from the train.
Right now we are at Le Ski at Storlien, pimping it out in a nice hotel-room / condo just above the BOMBA office. So good to just chillout for the week. Downstairs are a restaurant, nightclub and a store. Pretty cool.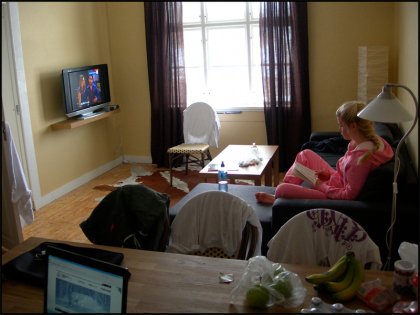 Living room. Nice with a flatscreen and wireless. Just have to walk 200 metres to the ski-slopes too.
Off to dinner, see you soon!