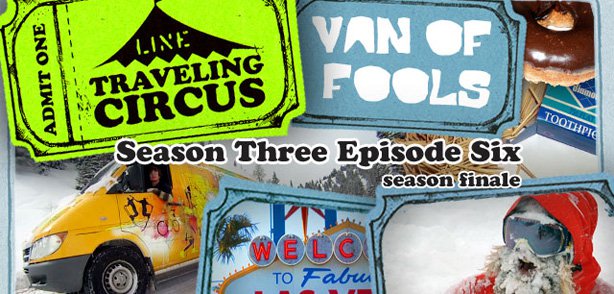 I always shed a little tear when the Traveling Circus put its passport away for the year and that time has now come. With sodden tissues everywhere, I fight back the tears to bring you the latest and last episode of the season. Will and Andy head back to Salt Lake City to celebrate their release from the east coast rain with spring park skiing, April pow, and a trip to Las Vegas to test their luck at skiing in the desert.
http://www.facebook.com/Linetravelingcircus
http://www.linetravelingcircus.comMPORA
Action Sports >>Related posts:LINE Traveling Circus: Get In The Van The new episode of Line's Traveling Circus! 'Get in the...LINE Traveling Circus: This Is Stupid I love the Traveling Circus. It pretty much says everything...LINE Traveling Circus – season 2 episode 1 Episode 1 Summer Jobs, Ski Bums & Mount Hood. Follow...