Cover Photo: Dylan Dipentima
This past Thursday I witnessed one of the rowdiest Big Mountain events go down at Jackson Hole Mountain Resort in the world famous Corbet's Couloir. 25 riders, male and female, skiers and snowboarders, lined up at the top for a best-of-2 athlete judged event.
https://www.instagram.com/p/BeszBBjBE8b/?taken-by=sanderhadley
https://www.instagram.com/p/Bes6oDxFMxw/?taken-by=tetonbrown
Highlights:
- Blaine Gallivan: Nose Butter 7
- Chris Logan: Misty 7
- Teton Brown sent a MASSIVE Double Backflip (both runs) but wasn't quite able to ride it out
- Sander Hadley squared up for a double backflip/flatspin of sorts
- Jeff Ledger (Cover shot) sent the biggest air of the day in a beautiful swan dive fashion
- Kara Munsey sent a massive straight air over the skiers left side of the couloir
- Caite Zeliff did a clean shifty over the skiers left entrance
- Kenzie Lisac, Veronica Paulsen, and Sophia Schwartz all went for backflip attempts
- Karl did a cork 7, to backflip on the next feature, and sent one last cliff on the bottom skiers right
- Sander sent a right 3 of the couloir, followed by a left 3
Athletes gathered Saturday afternoon to view footage and judge the event on (1) speed, commitment, difficulty, (2) Innovative progressive maneuvers, (3) controlled stomp landings, and (4) overall impression.
Women's runner-up: Kara Munsey | Men's runner-up: Sander Hadley
Queen of Corbet's: Catie Zeliff | King of Corbet's: Karl Fostvedt
Photo Highlights: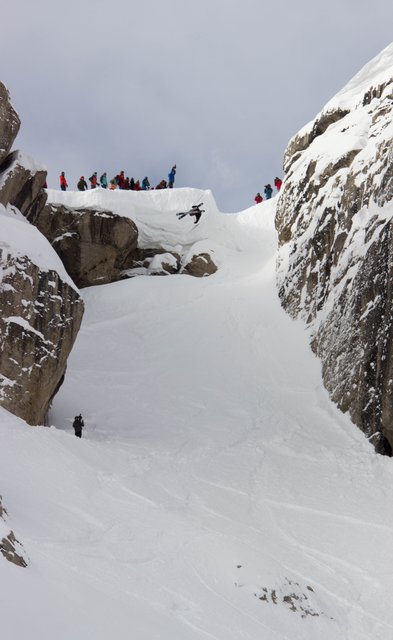 Chris Logan Misty 7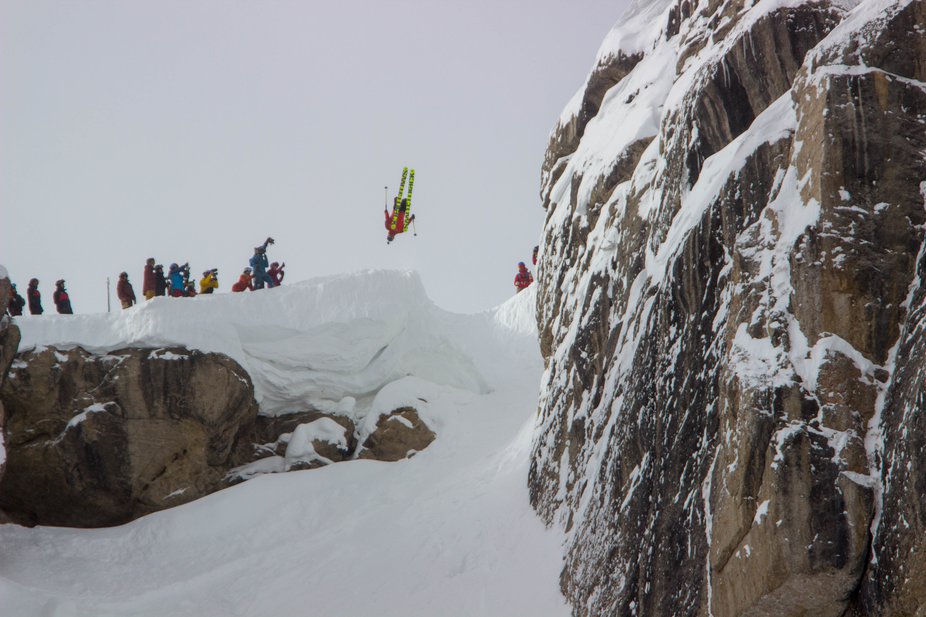 Coen Bennie-Faull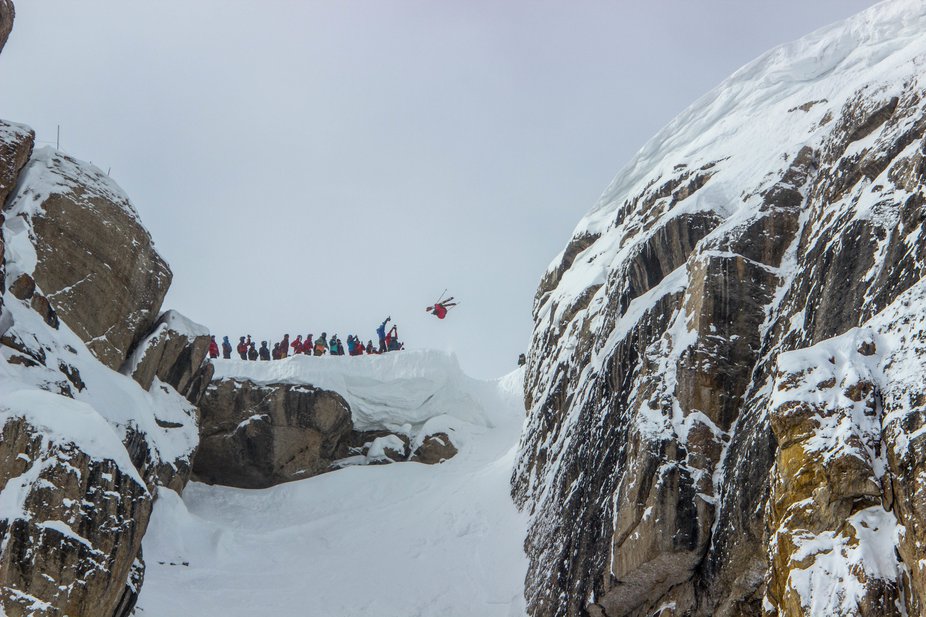 Sander Hadley's Double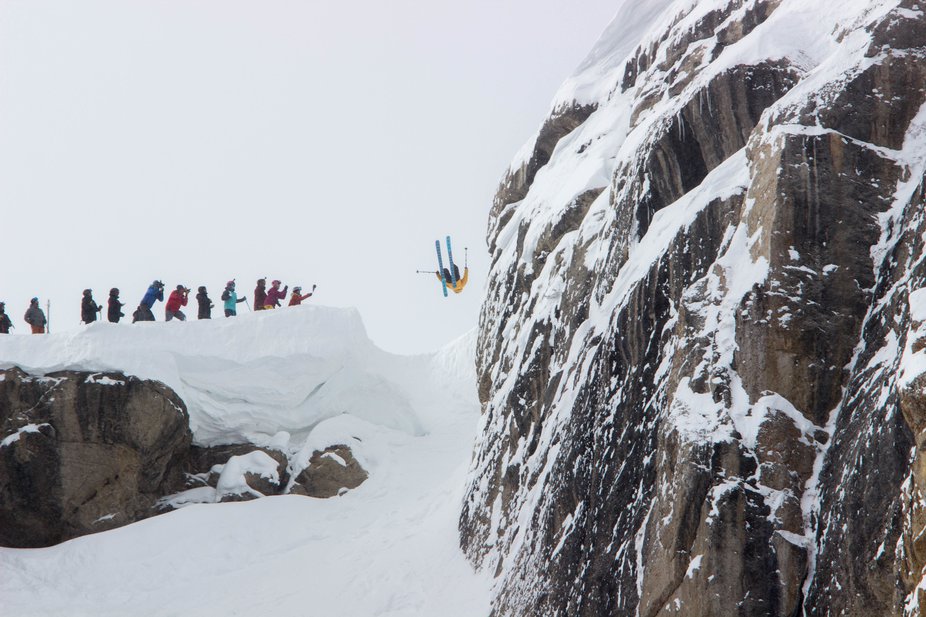 Veronica Paulsen