Cover: Twig
The final full day of Kimbosessions is underway as I type these words. Tomorrow, the finest skiers on the planet will go their separate ways, not to gather in such numbers until next year. Each year, Kim manages to tweak and grow the event, and there is no question to those gathered here, this is the best week of the year. I'm sure the event has blown up your Instagram feeds, but I promise you, those shots have barely scratched the surface. For now, enjoy some more Instagram gold, but stay tuned, the real heat is still to come.
_
Gimme a Hand
https://www.instagram.com/p/BxR2GobFNQt/
Mango going bananas.
Like a Cyclone
https://www.instagram.com/p/BxRog7yAo4y/
Sam spinnin' like a cyclone.
The Bossman Cometh
https://www.instagram.com/p/BxRie4ql4Vd/
Flowin' through the BMX jumps with ease.
Blunt to Blunt
https://www.instagram.com/p/BxQcP_klx0Y/
Grabbing twice is twice as nice.
_
Lunchtime today saw the riders' choice awards announced, with all of the 50+ riders in attendance pitching in their votes. Nobody was surprised to hear Mango and Colby's names shouted out by Kim to deafening applause, because both having been stomping the impossible all week. Shoutout to those boys and to everyone single rider, you all killed it this week. The awards are academic, because the real winner here is skiing. The biggest props here need to go to Kim for masterminding the seemingly impossible in this money driven age: an event on this scale that is true to the real roots of skiing. It's the best.
_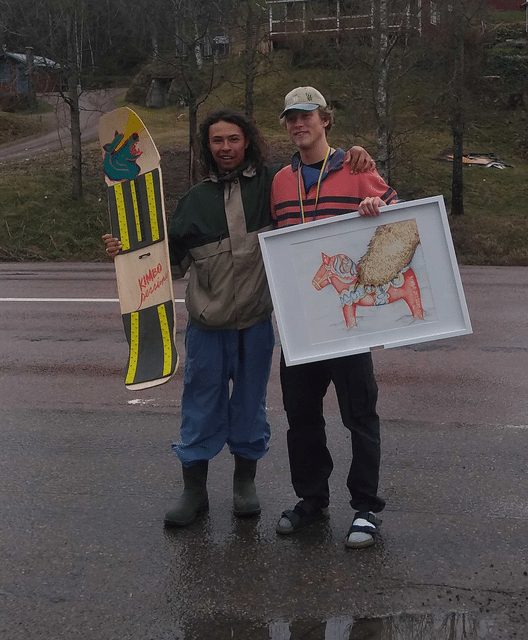 This year's Riders' Choices. Photo: Martin Axell
Peep some vibes:
https://www.newschoolers.com/videos/watch/933191/KIMBOSESSIONS-2019-AWARDS