Cover photo courtesy of Christian Raguse
The inaugural Khai Krepela Summer Classic lived up to the hype and more! With Jojo quickly hopping on the mic, things were looking good and he stoked out the whole lane from start to finish. Heaters were laced and crashes were had. If you weren't able to make it on to the volcano and summer is taking its toll, no worries, we've got more than enough coverage to keep you sane until the snow falls.
http://www.newschoolers.com/videos/watch/872390/Khai-Krepela-s-Summer-Classic
Video: Gavin Rudy and Alex Havey
The loose format, which gave the riders all day to either utilize the ropetow or hike, produced some of the heaviest riding we've seen all summer. In the words of Khai himself, "it just gives people a reason to go harder than they normally would." And damn was he right, with campers, staff, and pros sending alike, it was tough to tell who was who.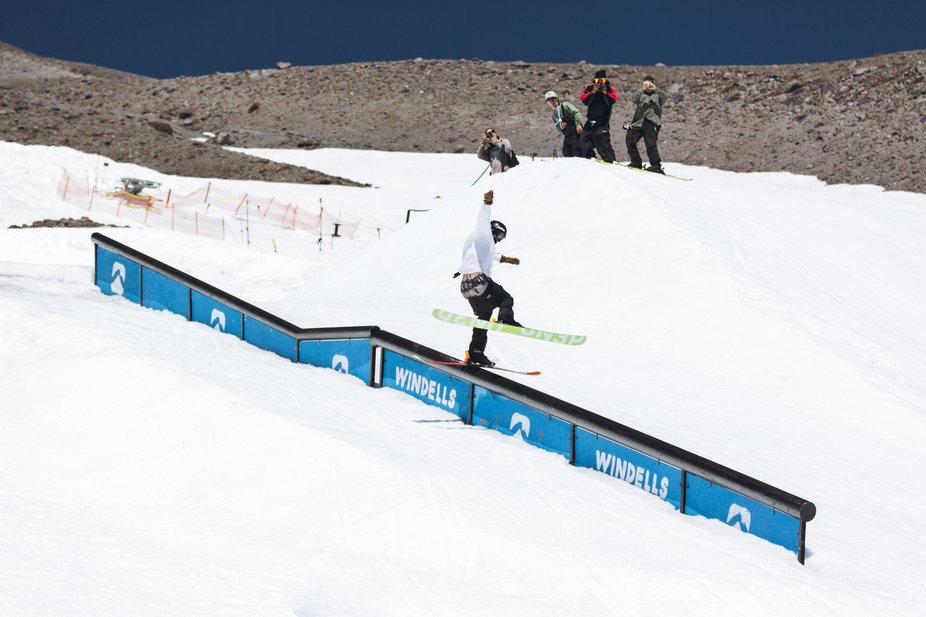 The boys hyped on Meeks. Photo: Christian Raguse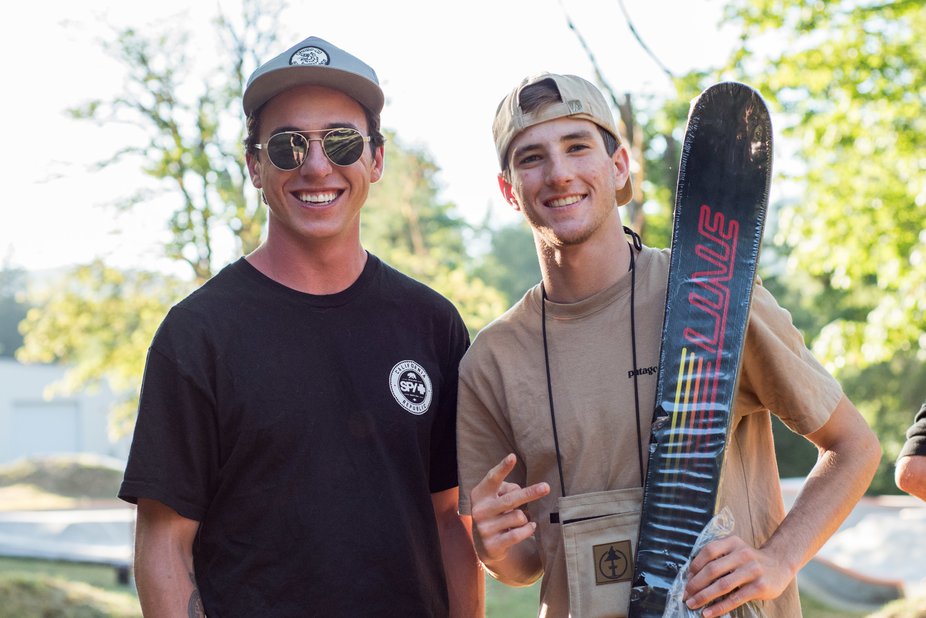 Even the campers getting in on the action. Photo: Rachel Bock
Now onto the winner's circle. With three categories – overall, best shot, and camper's choice – everybody had a chance at the money. As the day came to a close, campers were handed a ballot and given the opportunity to vote for their favorite rider. After all was said and done, it was camper Jennie Lee Burmansson who took the prize. Lacing the illest front swap, front swap, pretzel 2 on the Sugarbush rail, look out for her taking over the women's ski world in the next few years. Pete Arneson came away with best shot prize for chucking back 3 swaps to to continuing 2's and 4's as he gapped from the flat to the down of the Sugarbush rail. Rumor has it he only had 9 days on hill this season; beast. And last but definitely not least, after murdering the park he helped create, Forster Meeks was crowned the overall champ. Switch 2 disaster, large backslide gaps, taps, and the classic Meeks style everybody loves to watch all damn day.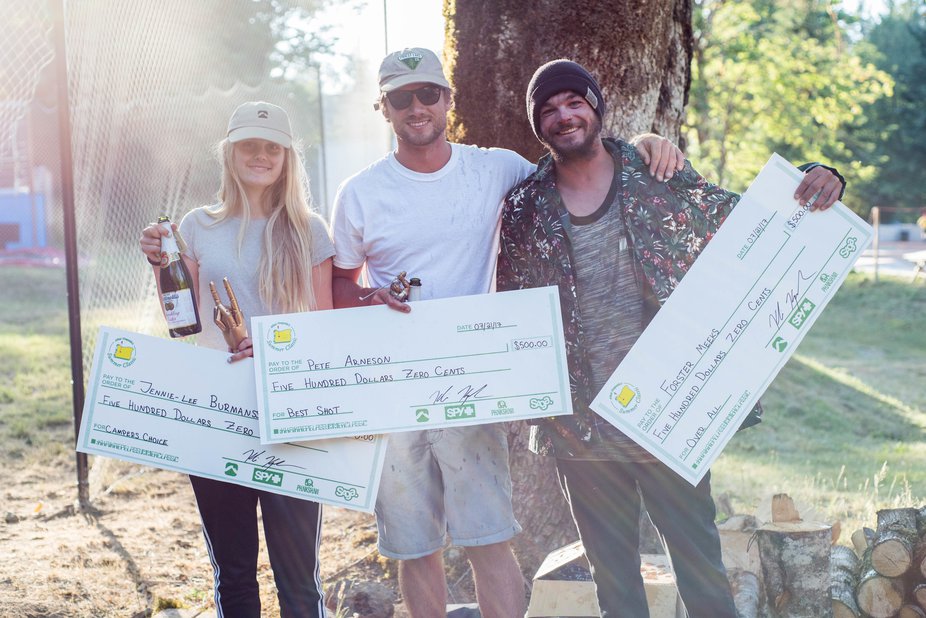 The Winners. Photo: Rachel Bock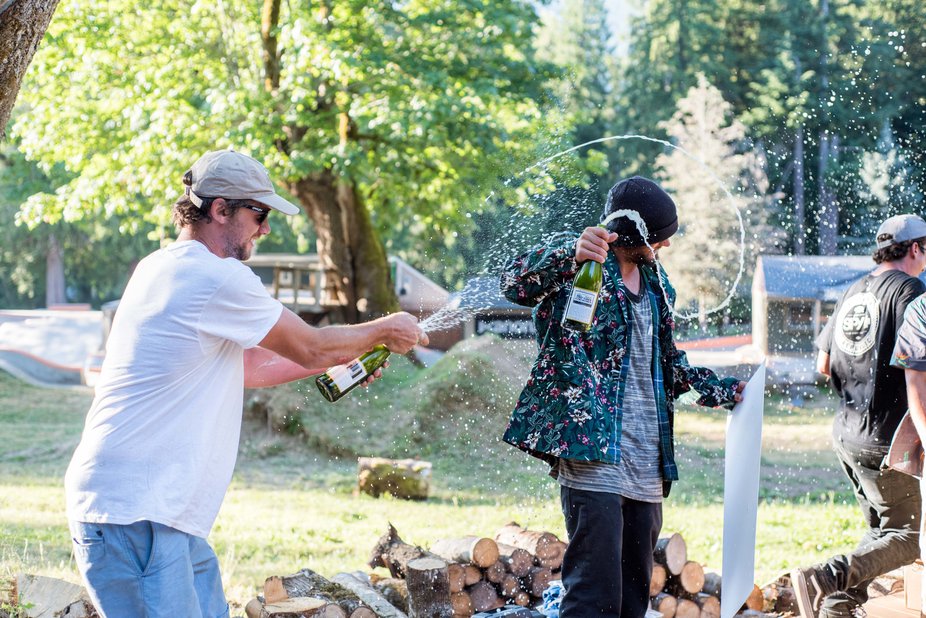 Champs. Photo: Rachel Bock
Thanks to Windells Camp, Phunkshun, Spy Optics, and Saga Outerwear for making the first Khai Krepela Summer Classic possible. And a huge shoutout to Khai and Jason Arens for being the masterminds behind what was one of the best showings of rail skiing I've ever seen. Back the people, places, and companies you respect and hopefully this event and many others will be around for years to come.
Check out the rest of the photos below!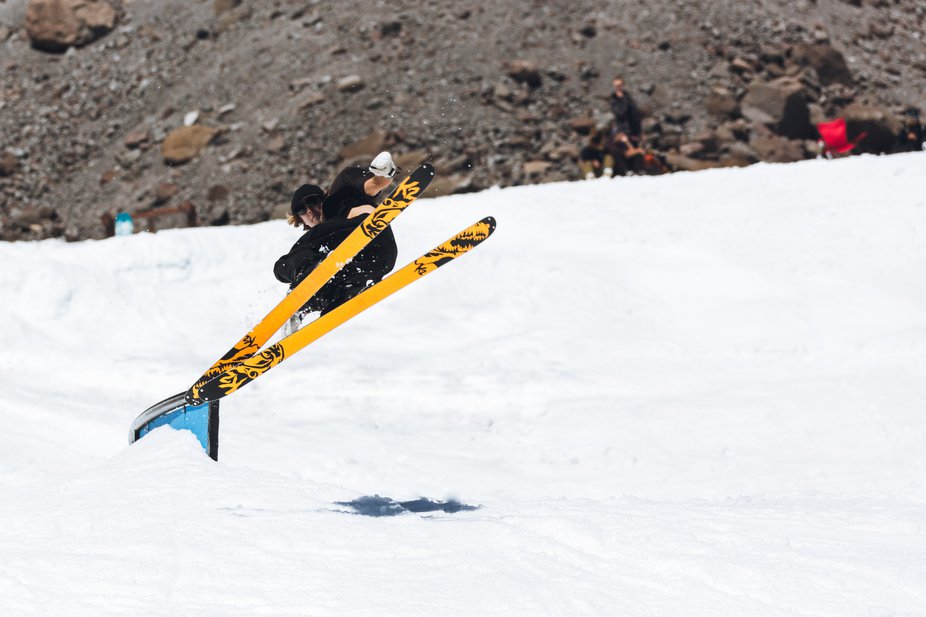 Jake Carney getting corked. Photo: Christian Raguse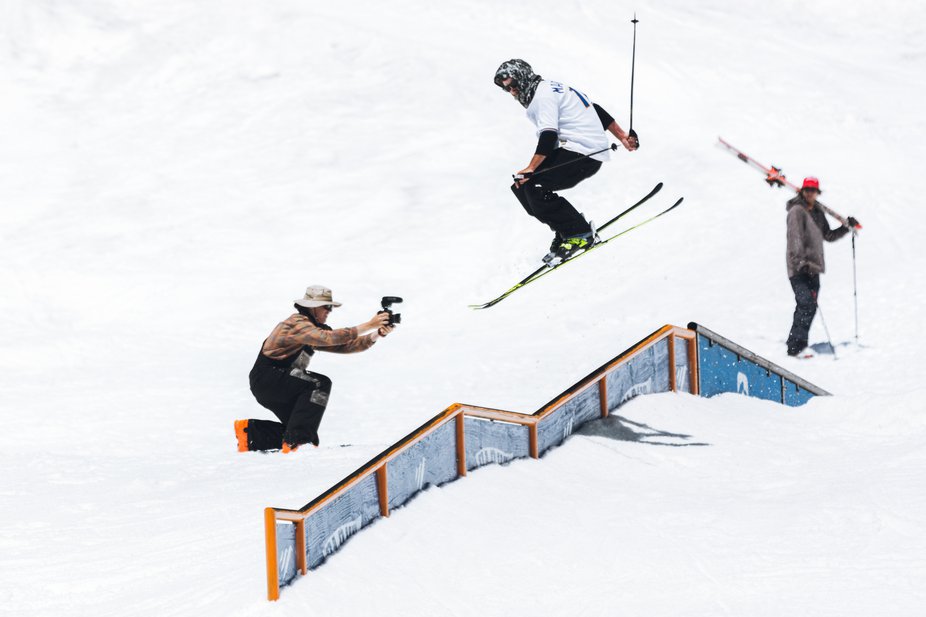 Photo: Christian Raguse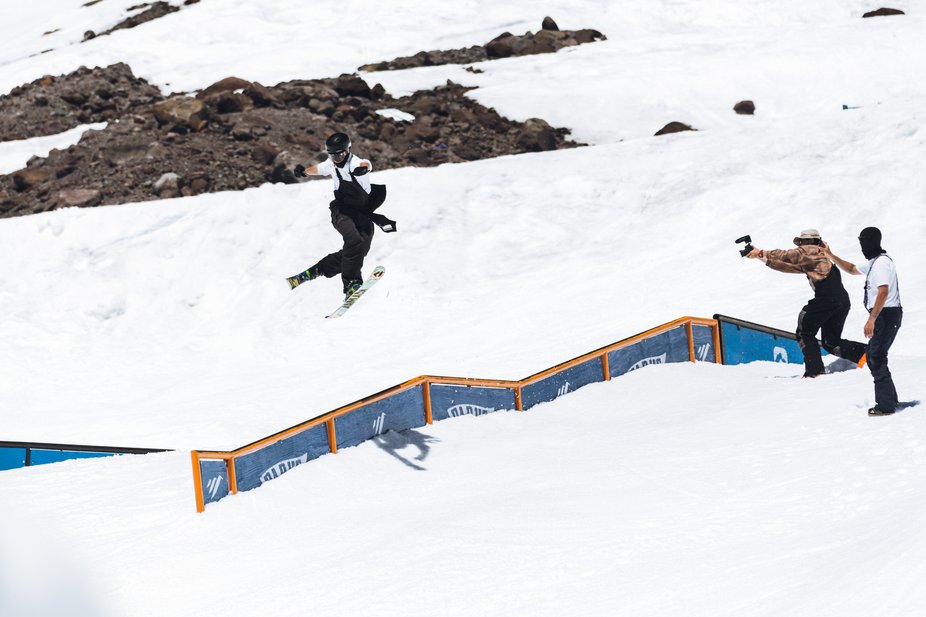 Photo: Christian Raguse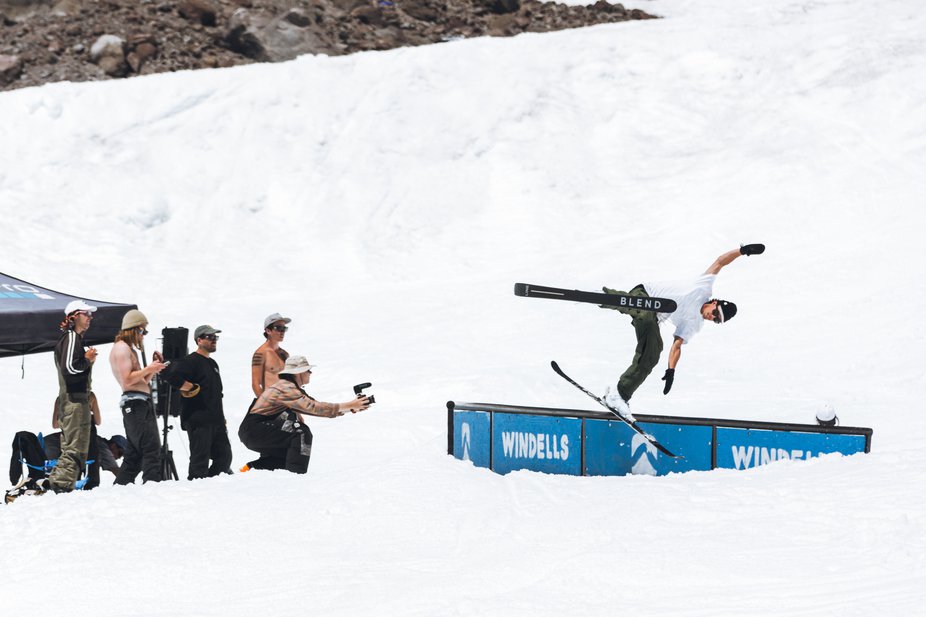 Photo: Christian Raguse