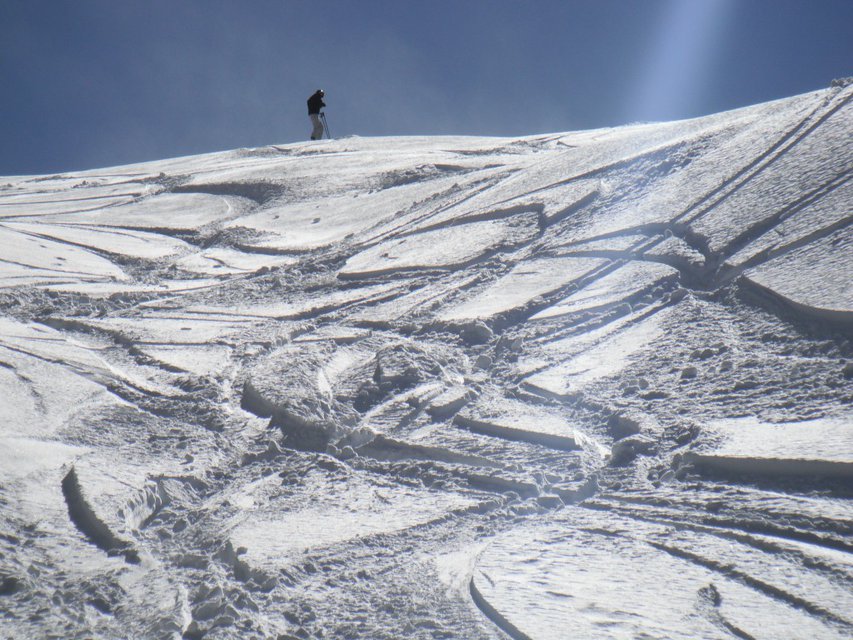 This past Friday Keystone Resort opened up the Outback terrain and on Saturday opened the hiking-accessed North and South Bowls. If you were lucky enough to be there, it was a beautiful thing. While there were areas of early season conditions where a few rocks or roots were poking through, at least in the bowls, there was plenty of untracked powder and face shots to be had. And for a Saturday, it was impressive how small the crowds were. I-70 traffic wasn't too bad in either direction, but more importantly the Outback Chair had almost no line so you could just do laps for as long as your legs would hold out. And as you can see from the sun in the shot above, it was pretty much a perfect day of skiing, with less than 40% of the mountain's terrain open there were fresh tracks to be made all the way into the afternoon. Awesome.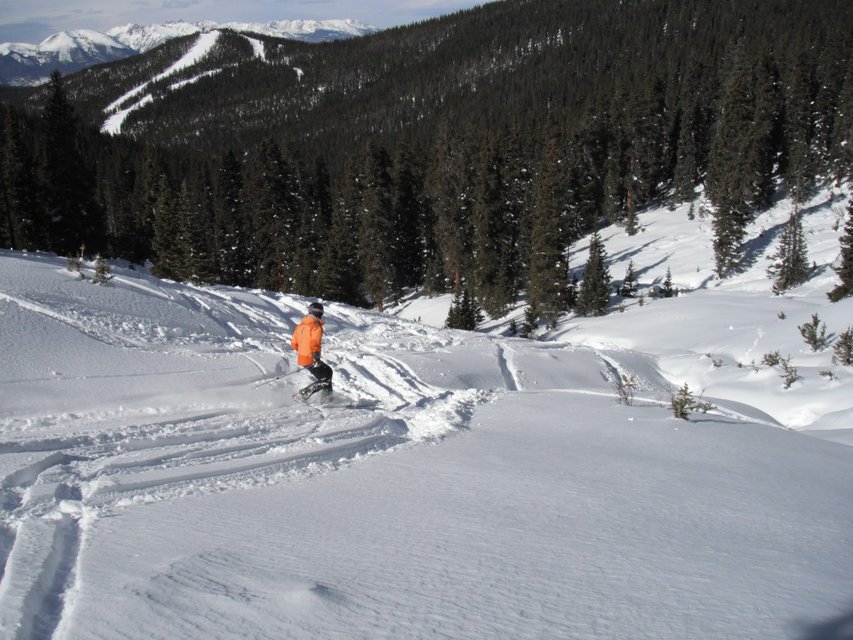 A telemarker above in the North Bowl.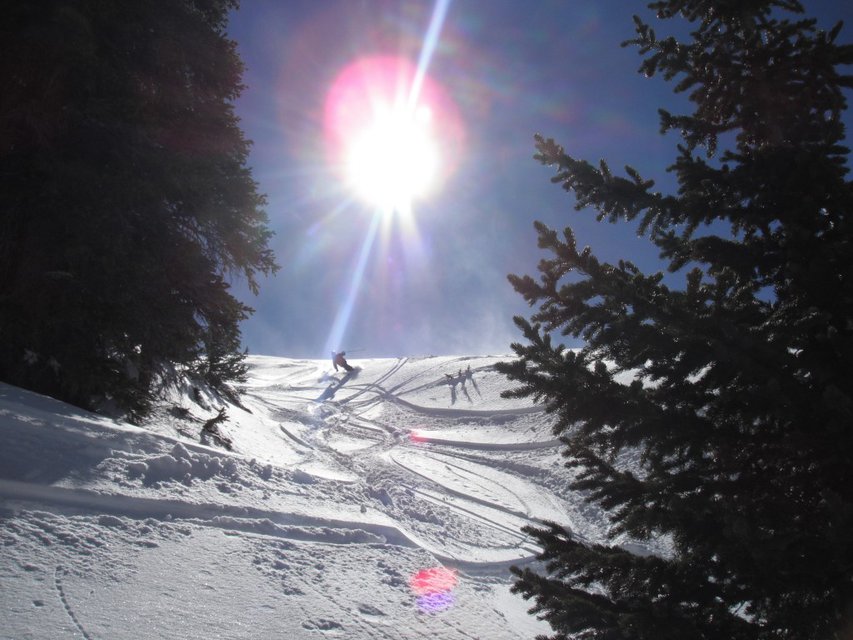 Not going to get first tracks, but still not too bad!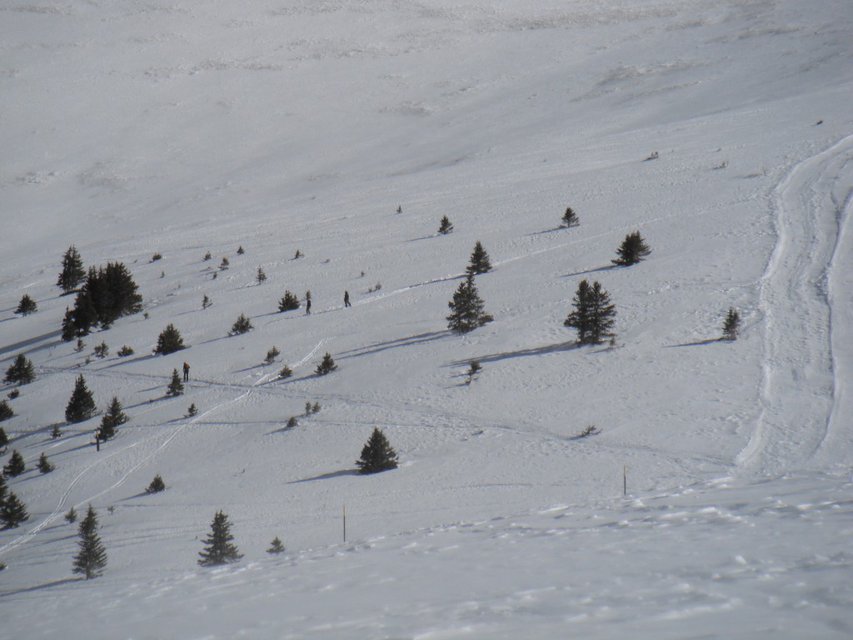 Two skiers above break off from the cat hike and start making fresh tracks in the North bowl.
View of the South Bowl cornice from above.