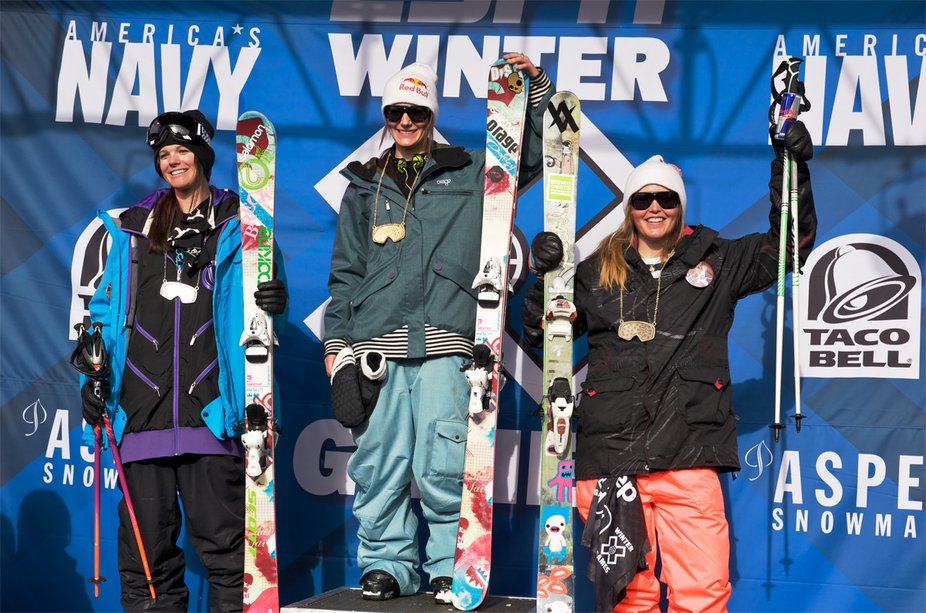 Women's slopestyle podium L to R: Keri Herman, Kaya Turski, Grete EliassenThe first gold medal of Winter X Games 14 was just awarded and it went to Orage's own Kaya Turski who raised the bar for women's slopestyle today finishing more than 11 points ahead of the competition.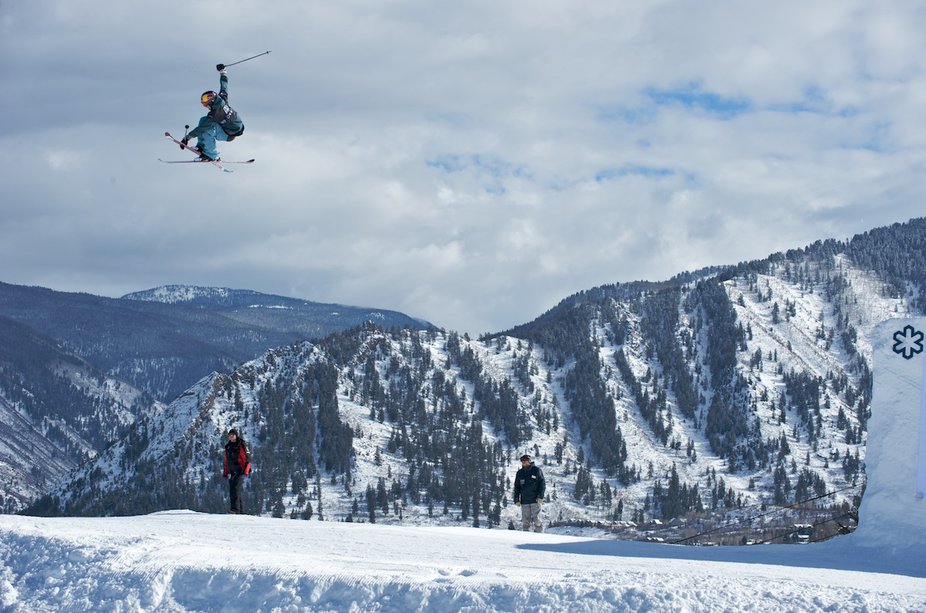 Kaya going big on a 540 off the second jumpKeri Herman was one of the first ladies to drop in and her run set the bar for things to come. After a clean trip through the upper rail gardens Keri landed switch off the canon box taking it into a switch 5, 360, and 540 on the jumps with clean style and stomped landings earning a score of 85.00 which she held on to for the remaining two runs and earned a second place finish.
Grete EliassenGrete Eliassen took the third place podium spot after being the only girl to spin over the hitching post feature and consistently landing nine's off the money booter.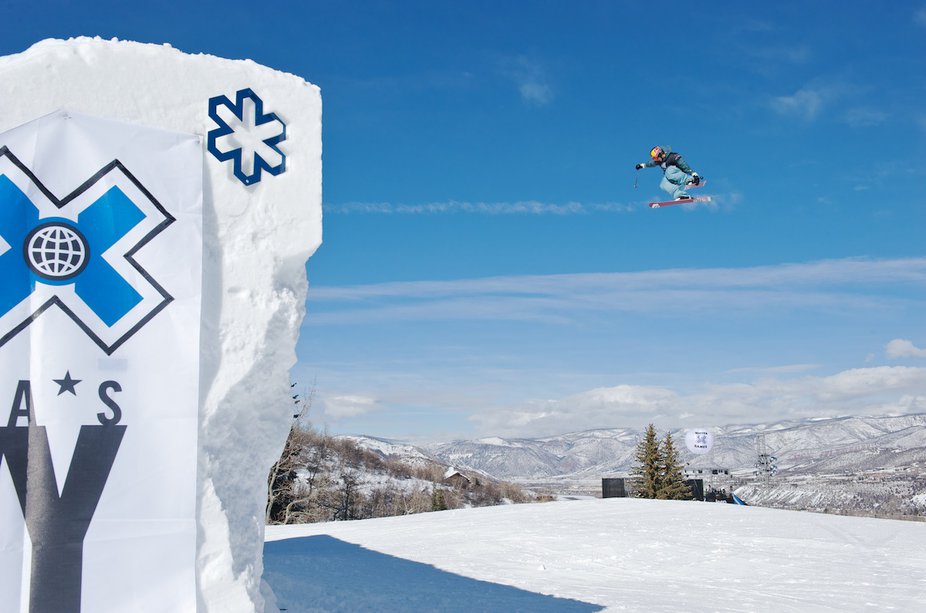 Kaya switch 5 on the first booterIn an interview Kaya said that her biggest challenge was getting over her own nerves in the start get before the competition, but with a first run score that was good enough for gold that problem seemed to disappear pretty quickly.
After openly not being satisfied with her style from run number one, Kaya cleaned things up and one-upped her own score for run number two.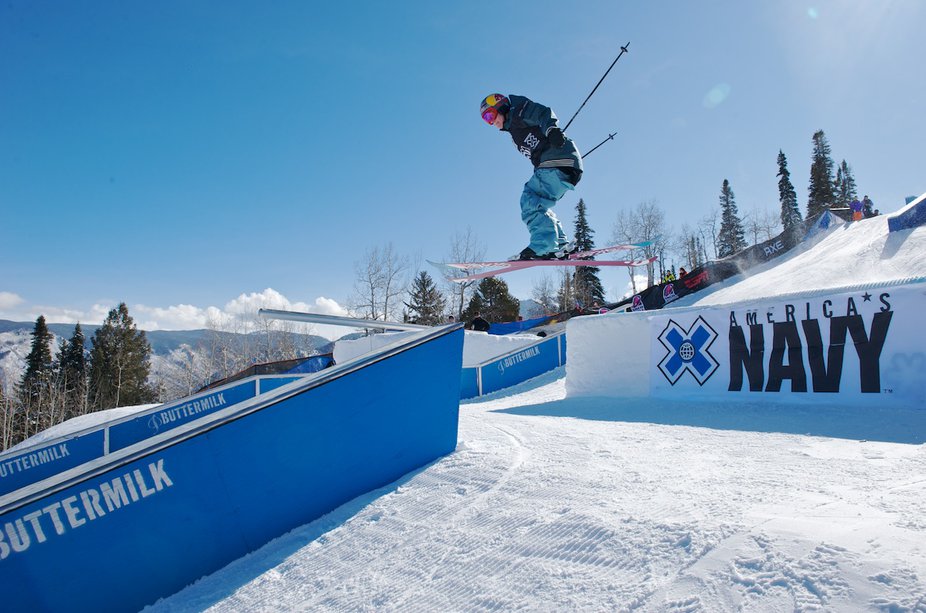 Kaya about to grease a 270 onto this boxAt the end of run three it came down to Sarah Burke as the only competitor remaining who could shake up the podium. After a clean start to her run Sarah put it all on the line and went for a 1260 on the last jump but failed to put it to her feet.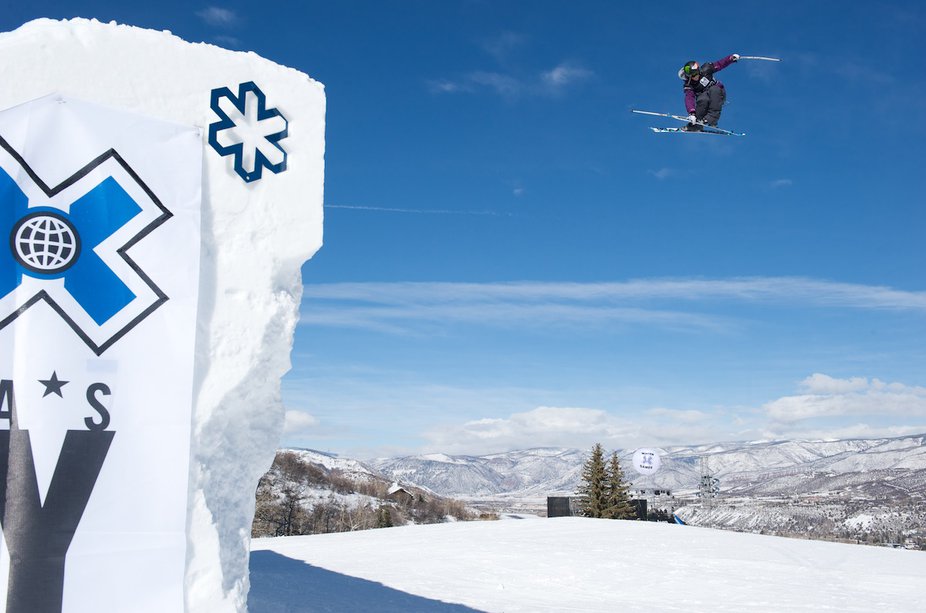 Sarah BurkeWith the gold medal already secured Kaya opted not to take what could have been an easy victory lap. Instead, she continued to throw down taking her 450 off the canon box into a switch 9, 540, and switch 7 through the jump line topping her own score once again taking it all the way up to a 96.66.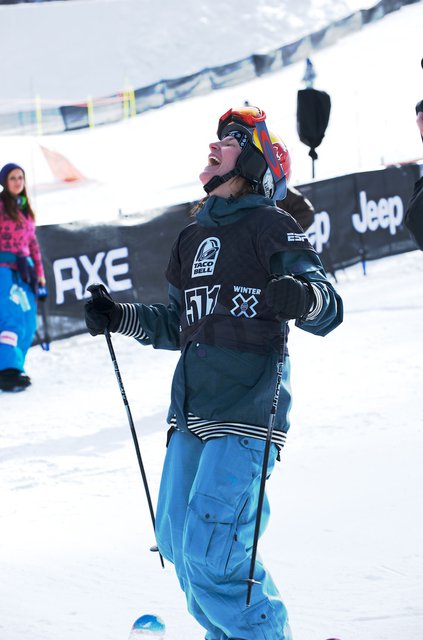 Kaya looking pretty stoked as the crowd reacted to her third run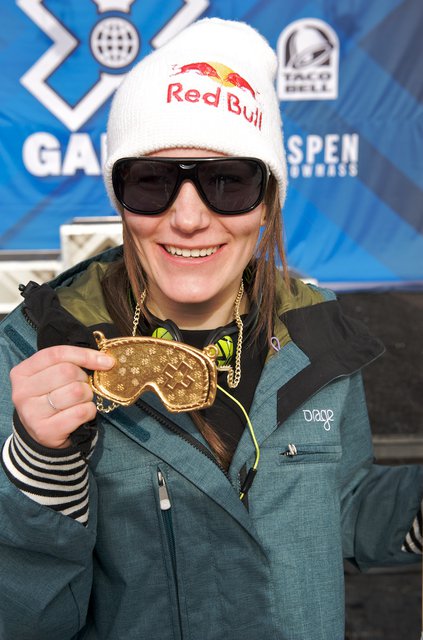 Kaya-Bamba!