The final day of competition at the ESPN Winter X Games Europe kicked off bright and early in Tignes this morning with an 8:30am start for the womens ski slopestyle finals. Eight of skiing's finest were slated to do battle but one lady wanted the top spot in a bad way and not even injury would keep her from getting what she wanted. Kaya Turski had her eyes squarely set on winning two Winter X Games gold medals in the same season. What Kevin Rolland accomplished in the men's superpipe finals two nights ago was Kaya's one and only mission... and she came dressed to impress.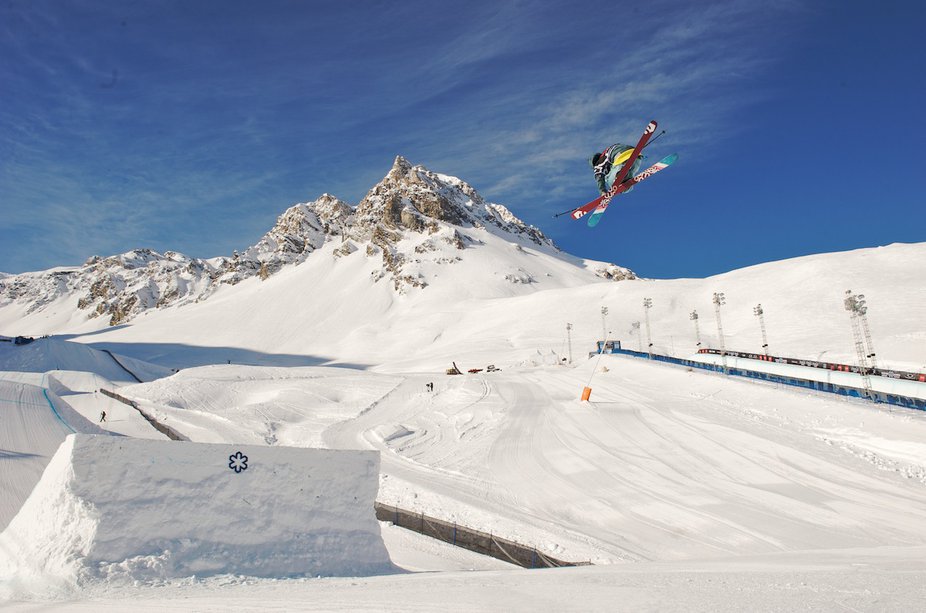 Kaya TurskiIn a best of three format, Kaya closed out the first two heats with insanely solid runs reminiscent of her gold medal run at Winter X Games 14 in Aspen and was well on her way to fulfilling her goal.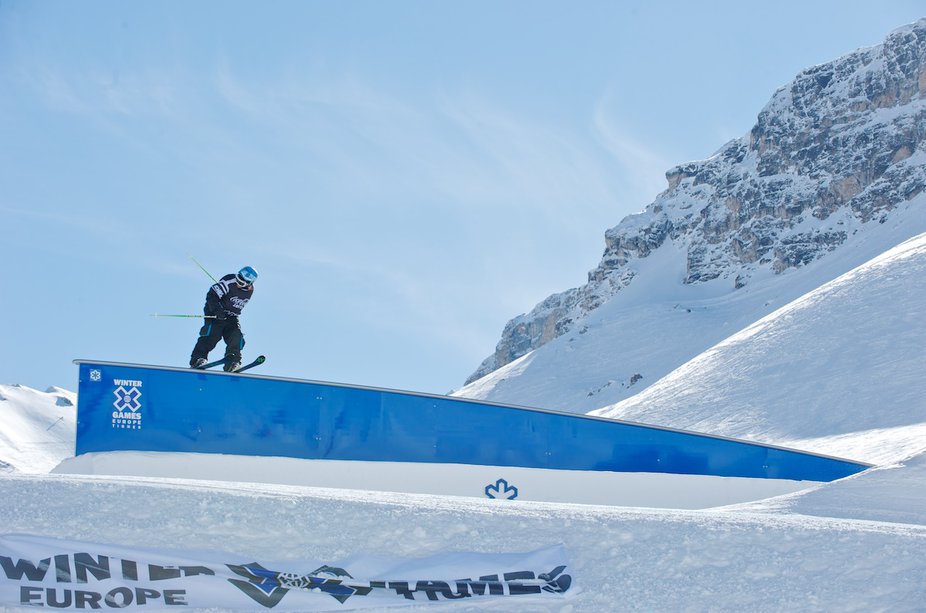 Ashley BattersbyThree ladies stood out amongst the pack today. Slopestyle veteran Ashley Battersby threw down a consistently smooth run spinning 5's both ways with buttery smooth metal work on the rails, and finished things off with a switch 7 taken two thirds of the way down the landing on her second run. With the bronze on lock down, Ashley was stoked beyond belief to have finally claimed an X Games medal... her first.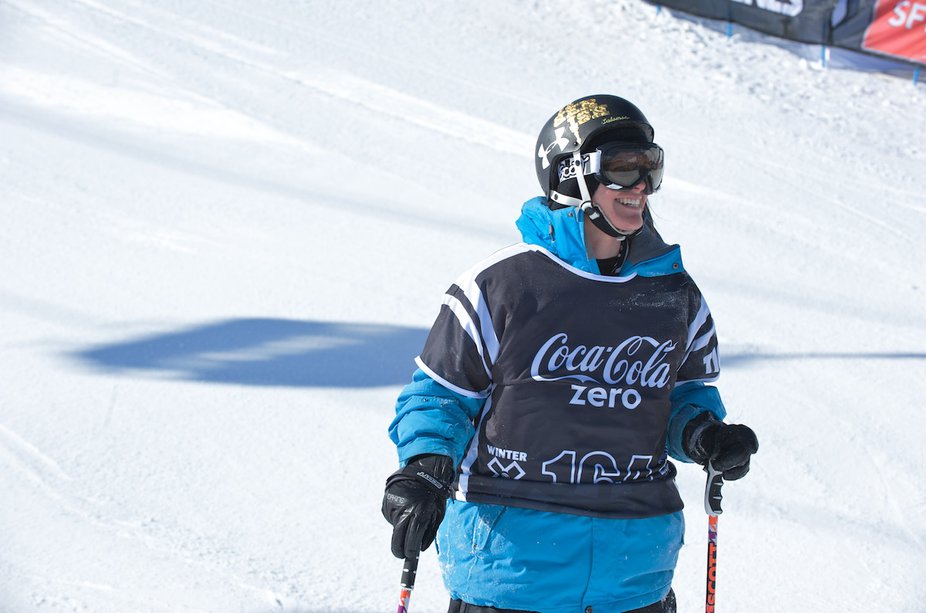 Keri HermanAlso following on Kaya's repeat train was Keri Herman who stomped solid runs all day putting Kaya to the test. Corking out nearly all her spins and adding in one of the only double grabs known to female slope skiers, Keri took home her second Winter X Games silver medal of the season leaving some breathing room for Kaya to do what she came to do.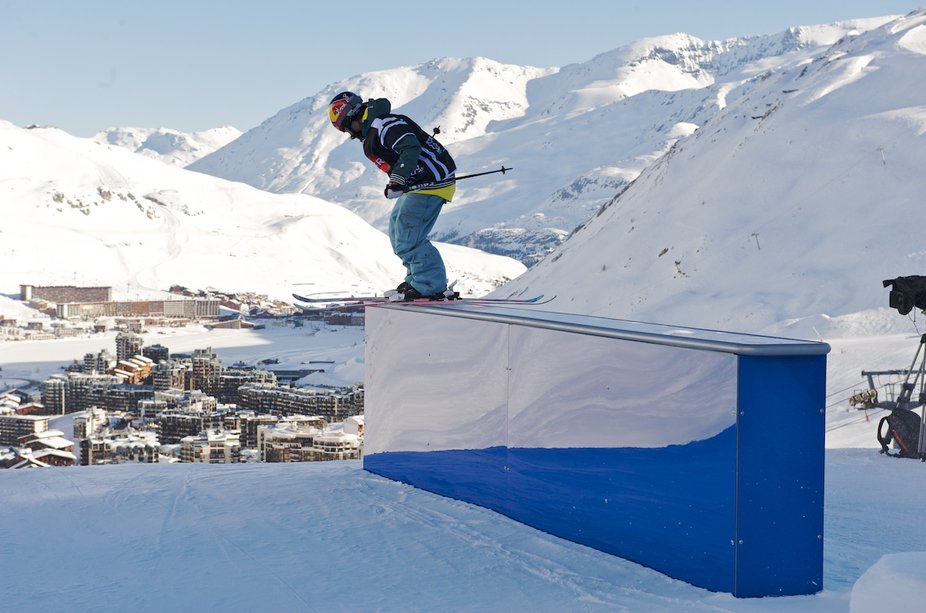 KayaOn a course that was plagued with speed issues and less than perfect trannies earlier in the week, the course kinks were worked out for the finals and Kaya showed Tignes who was boss. Kaya started things off with a 270 on/off the first box into a switch 3, switch onto the flat bar, a big 720, right 5, switch 5, effortless style over the rainbow rail, and then took it home stomping a switch 7 mute off the money booter like it was her job... go figure.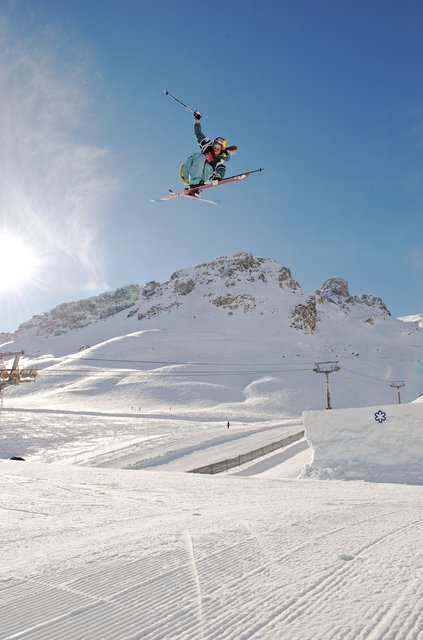 KayaAlready having the gold medal on lock down after her first run Kaya was comfortably ahead of the field, but in true competitive fashion Kaya wasn't going to settle for a victory based on her first two runs... she was determined to throw down a run that would beat out her own top score.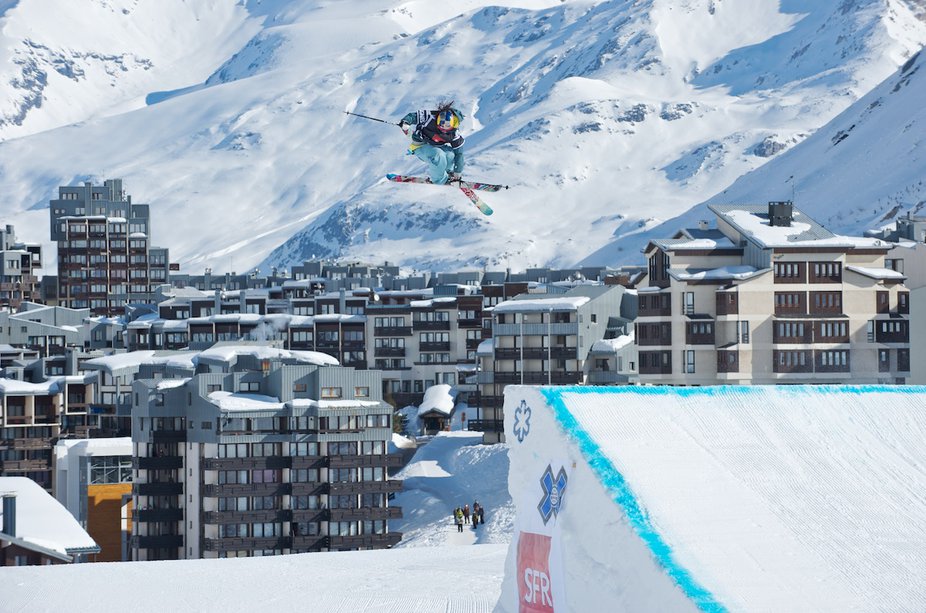 KayaPrior to her final drop in Kaya claimed her final hit to be a cab 9; and up through the second to last feature she was smoother than all her previous runs. Coming in to the final hit she had plenty of speed, plenty of pop and plenty of rotation. But a second gold medal would not come without a price. Kaya sat back seat on her landing and instantly felt that unmistakable strain that every athletes fears. She came into the finish coral gingerly and quietly mouthed "I just did my knee". The crash looked more like a slide out than a crash but in the end, Kaya would leave Tignes with a repeat gold medal and an earlier flight home to get her knee checked out. It's uncertain what the exact details are but for now, it seems Kaya may be sitting out for a bit.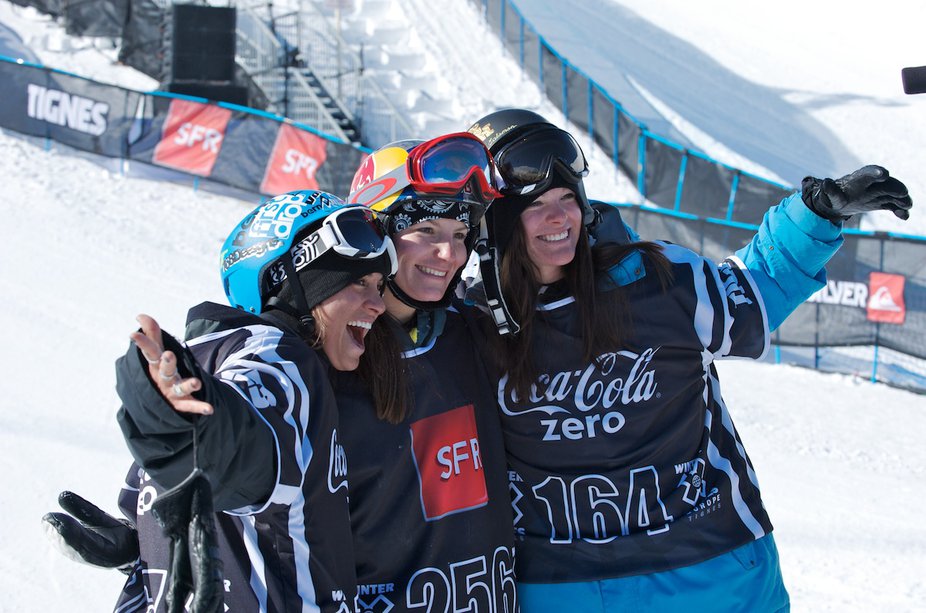 Despite a bitter sweet victory she's in good spirits, celebrating a well deserved gold medal and a killer season. She'll be back and when she is, she'll undoubtedly be back on top of her game.
Bon chance Schmuck!Photos: Felix Rioux