K2 Skis Signs Big Mountain Skier JT Holmes
SEATTLE (January 18, 2010) -- K2 Skis has added industry icon JT Holmes to its stable of athletes who will join legendary skiers Mike Hattrup, Reggie and Zach Crist, Kip Garre, Andrew McLean and Martin Volken on its BackSide Team. JT will be actively involved in product development of the "Side" skis (Darkside, Sidestash and Hardside), to ensure these skis and future models continue to fit the style and performance needs of the big mountain skier.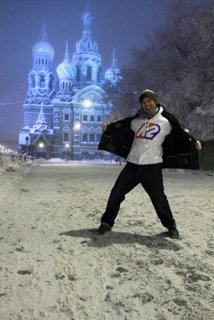 "It's a natural fit for JT to be on K2s. His personality and style reflect everything that K2 is about and we are looking forward to getting him involved with the development of our BackSide products," says Global Marketing Manager Mike Gutt. "JT brings the team a youthful outlook and, most importantly, he resonates with skiers who have been watching his skills and style over the past decade."
Says Holmes on joining the K2 crew, "K2's Backside series of skis are perfectly suited to my style. I ski forward, so I don't need a twin tip. I enjoy clean landings.  I need versatility. I spend a lot of time hiking in the backcountry, and both utility and weight are important factors that K2 addresses with the Backside series."
Mike Hattrup, who spearheads the BackSide category for K2, sees this as a great addition to an already strong group of seasoned veterans driving the program and developing skis for the backcountry.
"We're fortunate to have JT on board. His hard charging style and innovative vision will bring an important dimension to this category. It's going to be fun working with him."
K2 is an athlete inspired company. The brand has a history of reinventing itself year after year to push the sport out of its comfort zone. The K2 Ski division is a part of Seattle-based K2 Sports family, a leading designer, manufacturer and marketer of K2 branded adrenalin-inspired products for winter and summer. Started over 45 years ago, the K2 brand and businesses are world renowned as leaders in design, production, marketing and sales. For more information on K2's latest ski products, dealers and team activities, visit K2skis.com.