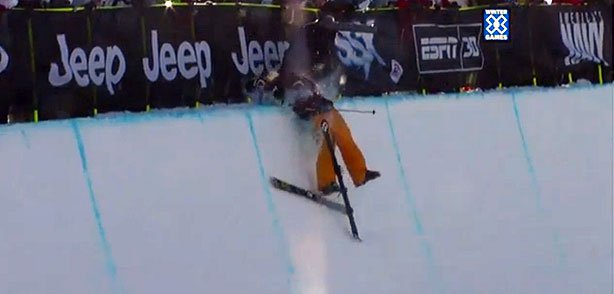 When you watch the Winter X Games you generally watch a plethora of athletes at the top of their game performing some insane tricks that make your jaw drop. From time to time these athletes don't land it quite right and Justin Dorey is the prime example of that. Here he is in the Superpipe at the Winter X Games in Aspen and, well, he doesn't do what he set out to do. In fact, he fails miserably.
Get ready to hide behind a cushion because this looks ridiculously painful.
Justin Dorey crashes at Winter X Games
Related posts:Winter X Games 15: Big Air Photo: Christian Pondella/ESPN Images What a year it's been already!...
Winter Games NZ Slopestyle The inaugural 100% Pure New Zealand Winter Games began today...
Winter X Games 14 Slopestyle The eight male riders to contest the skiing slopestyle finals...