The Junior Freeride Tour completed its first tour stop of four this weekend at Crystal Mountain Resort, Washington. Athletes competed on the Northway Bowl for runs one and two on Saturday and the Silverking for run three on Sunday.
The snow gods graced the athletes with fresh snow falling over Saturday night into Sunday morning and cushioned the Silverking for some great riding. Athletes were judged on Air and Style, Line, Fluidity, Control and Technique. These five categories were complied to give athletes one over all score. Judges included Head Judge Eric Schmitz, Dylan Crossman and Chuck White.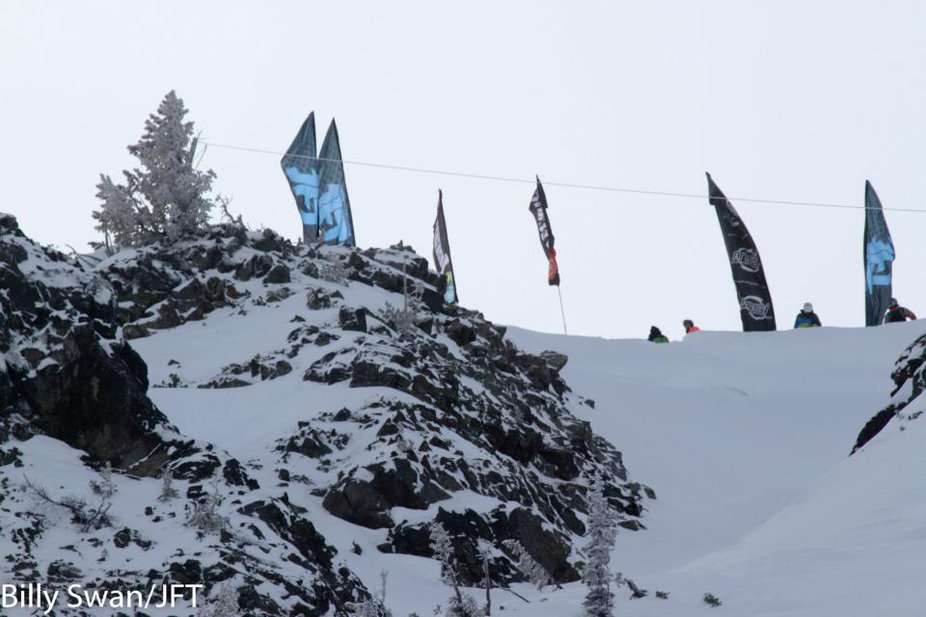 Men's Skiing had a strong group of athletes which made the competition that much more impressive. Men's top three include, first place Finisher Austin Stromme of Crystal Mountain, second place Sawyer Thomas from Jackson Hole and third place finisher Patrick Beighle also from Crystal Mountain. Sierra Swan took home first place for the Women's skiing division after some great skiing and three impressive line choices.
New to the Freeride Tour this year is the snowboarding division. Junior big mountain snowboarding made its debut this weekend with an awesome group of athletes. Jake Braden of Crystal Mountain took home first place for men's snowboarding with Drew Wehmer taking second and Dylan Behrent place third.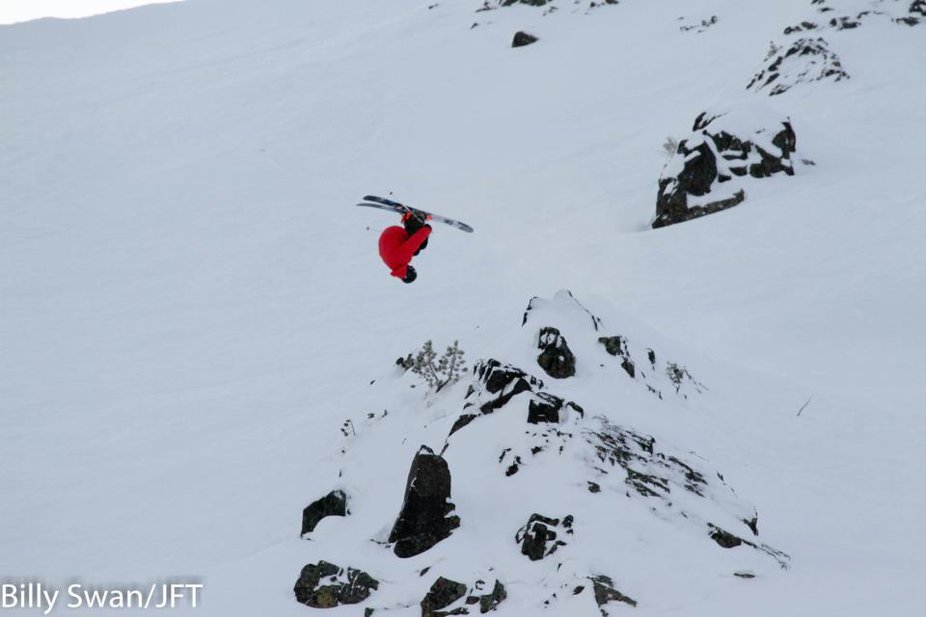 Along with our athletes who made it on the podium this weekend, the Junior Freeride Tour was pleased to announce first time big mountain competitor, Graham Griffin, as the Tecnica/Blizzard Free Mountain Award recipient. Graham was in first place after runs one and two Saturday, but unfortunately had a mishap on the last feature of his line Sunday that took him out of the top spot. The Tecnica/Blizzard Free Mountain award honors the athlete who displays the best on-hill/off-hill leadership and a sportsman-like attitude throughout the event.
JFT Tour Director Jeff Berman states, "The first stop of JFT this year proved to be one of the best yet. I was blown away by the passion and athleticism the JFT athletes showed throughout the weekend. The future is bright for these athletes, and I cannot wait for the next stop in Crested Butte."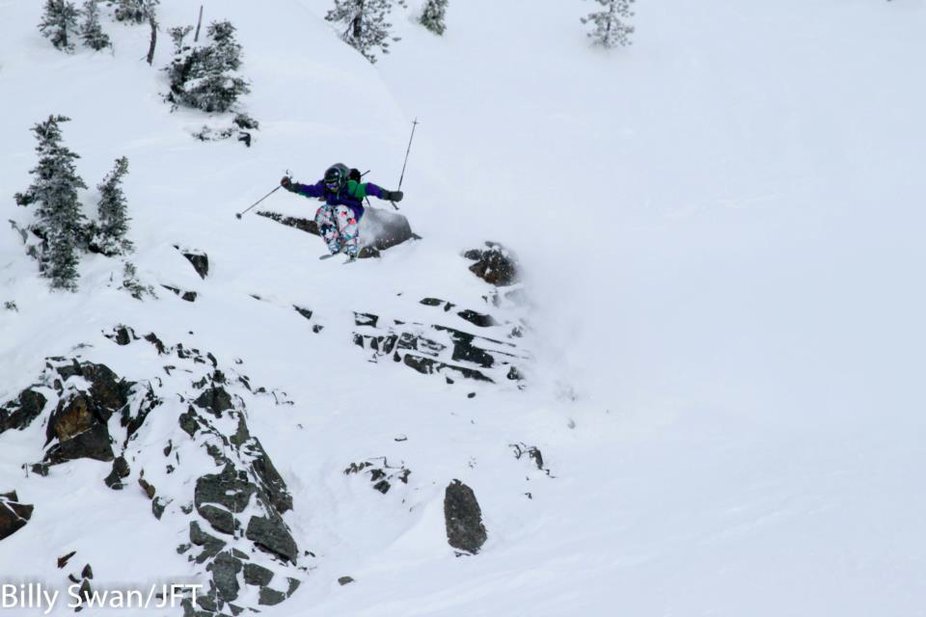 The tour will continue onto Crested Butte, CO (Feb 15-17) Squaw Valley, CA (March 8-10) and Taos, NM (March 29-30) before reaching the first Junior Freeride World Championship by The North Face, Snowbird, UT (April 3-7).
The top athletes from the Americas region will have the opportunity to compete against the top athletes from the Europe/Oceania region to determine the first true Junior World Champion. The event will be webcast live on JuniorFreerideTour.com and PowderMag.com. A broadcast of the Junior World Championships by The North Face will be televised on Universal Networks.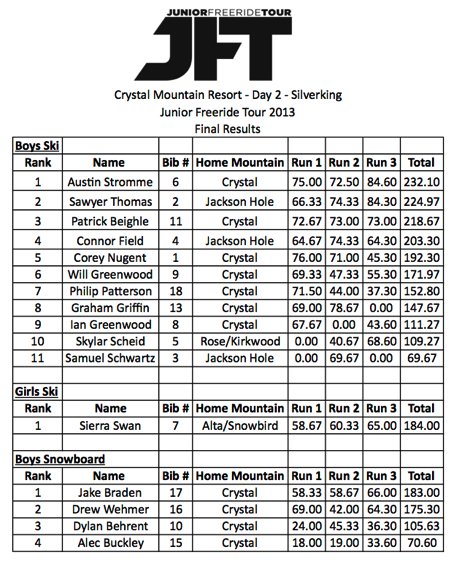 Registration for Crested Butte, Sqauw Valley and Taos is still open. Athletes who are interest in registering can go to juniorfreeridetour.com or email Andrea Logan at alogan@mtsports.com.