For years, Ahmet Dadali has been one of the best street skiers in the game. To this day he continues to push the boundaries of the sport with his signature style and tireless work ethic. He's logged banger segments and been a steady presence in the high consequence and injury prone sport. In the 2015-2016 winter Ahmet competed in the first ever X Games Real Street video competition. With only two months to produce a 90 second segment, Ahmet dropped one of the heaviest segments of the contest. Despite the mix of technicality, style, and creativity his edit missed the podium, but it's perhaps the most underrated segment of the first Real Ski Street Contest. For the second year of Real Ski, Ahmet has returned, but this time as a judge.
Ahmet and fellow skier Vincent Gagnier, rounded out a judging panel of ski industry insiders. I caught up with Ahmet at the Spy "Squash the Beef" demo tour at the Summit at Snoqualmie in Washington to talk about his experience judging this year's X Games Real Ski Street contest.
https://www.newschoolers.com/videos/watch/859196/Ahmet-Dadali-X-Games-Real-Street
Ahmet's 2016 Real Ski Edit
Ahmet has long been a vocal member of the ski community, never afraid to voice his opinion. Onlookers, may see his involvement in judging a contest as somewhat hypocritical, or out of place. He explained, however, why Real Ski makes sense to him. "How long have we been doing competitions that mimic the streets?" he asked hypothetically, "Now we're taking it to the actual streets, and putting medals to it. Now you have the real street skiers doing it instead of a bunch of comp skiers. I think it's a really good opportunity to show what street skiers do, and how gnarly it truly is. The recognition that it brings to our sport is great to me, I don't think there's anything wrong with putting medals to street skiing."
One of the interesting takeaways for me was the way in which the association with X Games in a way legitimizes urban. Ahmet explained that this helped them not get kicked out of spots. Rather than being looked at as criminals, having the cops called on them, they would explain that they were competing in X Games, and be allowed to stay. Bringing street skiing into the mainstream has obvious advantages, like exposure and money, but it will be interesting to see if this is balanced by negatives as seen in the mainstreaming of freestyle.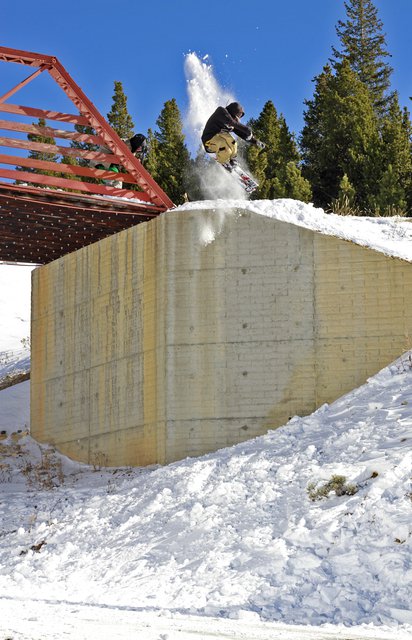 Back to judging, Ahmet explained his criteria in ranking this year's Real Street competitors, Magnus Graner, Tom Wallisch, LJ Strenio, Khai Krepela, Henrik Harlaut, and Will Wesson. "Creativity- use of the environment around you. Technicality, obviously. Style- wasn't necessarily on the criteria, but it plays deeply into it. Style is being about, to me, composure. I don't think it's subjective. The reason style isn't in the criteria is because it can be seen as subjective. But to me, the composure of the skier, the way he looks when doing it, has got to be a part of it."
One of the inherent difficulties of judging street skiing is the different environments and the way that the skiers approach them. Where a slopestyle course gives every skier the same setting, the streets give them endless possibilities. Rather than let this obfuscate the process, Ahmet and the judges looked at this use of environment as one of the most important factors in ranking the edits.
Here's what Ahmet had to say about it, "I valued the stuff that was outside the realm of what has been done before, the people who did something far different than what was expected. There were a few of them that were really top notch in that way. When you're talking about the streets, one of the most interesting things is two people can look at things in such different ways, as far as tricks go, and how to hit it. There are a couple people that really took advantage of that, showing the different line, and different perspective."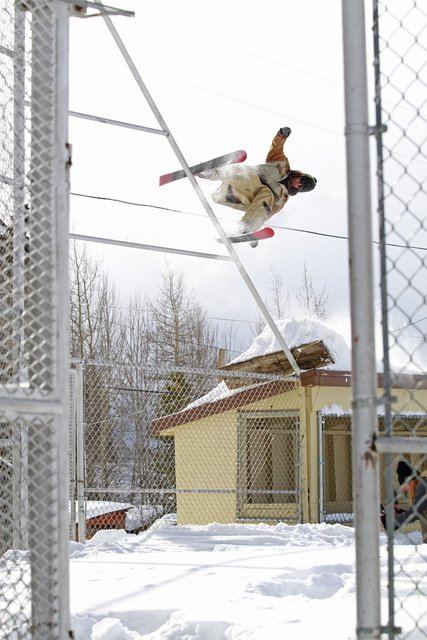 When I pushed a little deeper, I queried how you compare skiers who take completely different approaches to street skiing. To me, the skiers most different in style are LJ, who went massive and had some crazy technicality, and Magnus, whose edit showcased creativity and different kind of technicality.
Ahmet agreed with this basic summary, and offered a look into how he and the panel approached these differences in style, saying "Comparing Magnus to LJ is two different sides of the spectrum. It's apples and oranges. Based on different views, you could come up with a bunch of different ways to decide who won and who didn't. To me it's about the superior progression, and what street skiing [is about]. It's not necessarily about the biggest thing to hit, I like to see the most 'out there' way to hit something. It's so hard to compare them, that's where it gets difficult judging. I think we did a good job. The consensus was relatively solid, way more solid than I thought it would be. "
When the X Games Real Ski Street edits drop, it's like Christmas, we get six of the heaviest urban edits of the year. If this were a movie, they would all be worthy of the ender, but we as viewers naturally rank them. While each viewer may have their own criteria, it's great to get the perspective of such an established street skier, someone who has been there in the competitor's boots. Bringing skiers into the judging process helps to put the power of progression of street skiing in the skier's hands. The results will be sure to cause controversy, as in any competition, especially one with such a high level of skill and daring on display. This is just one way to look at street skiing, through the lens of one of its greats.