Photo: Jamie Walter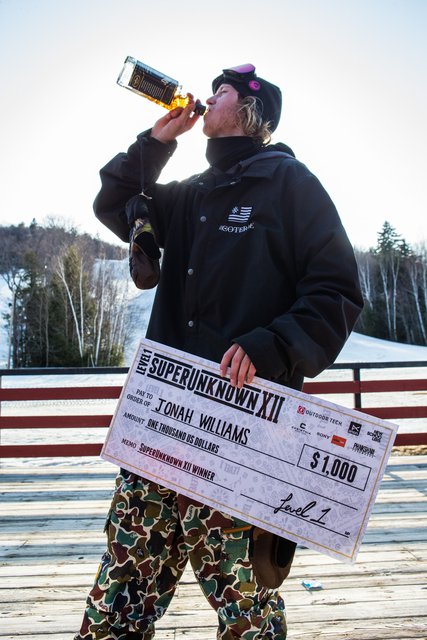 Jonah Williams just won Level 1's Superunknown XII here at Mount Snow, Vermont, taking home $1,000 and an invite to shoot with Level 1 for their upcoming movie that'll be released this fall.
Jonah's been killing it all week, getting shots on every feature that was built, and showing everyone how smooth and consistent he is.
Congrats Jonah, and we hope to see a banger segment of yours in an upcoming Level 1 movie!