words by Jeff Schmuck
photos by Chris Bjerrisgaard & Jeff Schmuck
The madness continued in Are, Sweden for the seventh straight day today with a return to the Experiment (aka the old school freestyle jump). Many of the riders took their second crack at the feature as the endlessly great weather we've been having here blessed us with yet another gorgeous sunset.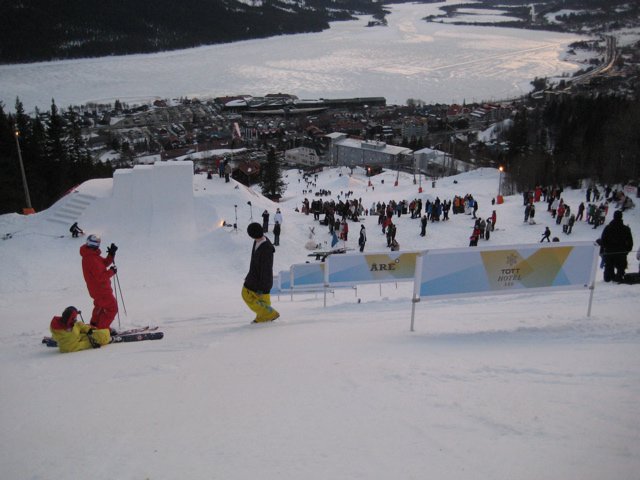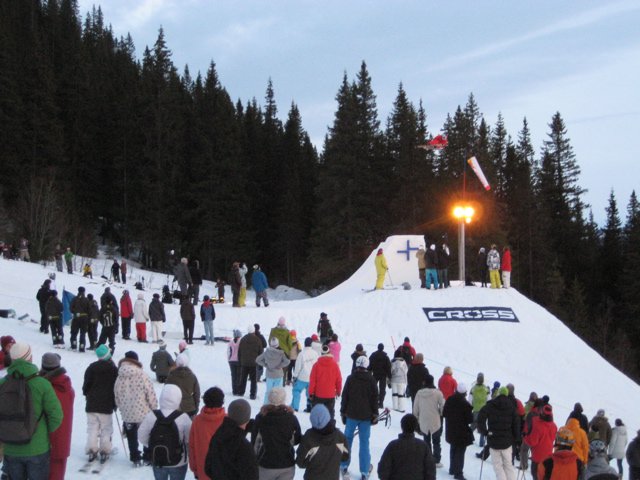 And much like the return session on the JOI-jump, the doubles were out in full force much to the delight of the large crowd in attendance.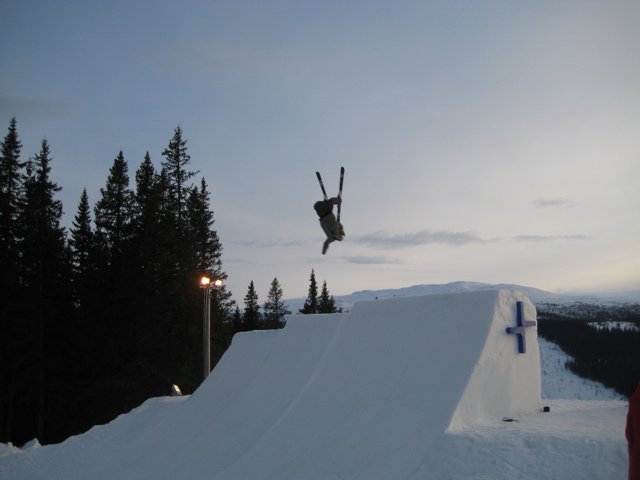 Luke Van Valin: backflip # 35 or so
MC extraordinaire Luke Van Valin started things off right with some huge laid-out backflips, complete with the microphone in his hand while busting out some upside down commentary. Luke and Peter Olenick set themselves a quota just prior to the event, claiming they would do 100 backflips over the course of this week (Luke sitting at 38 while Pete is at 13), so Luke was doing a fine job getting his numbers up.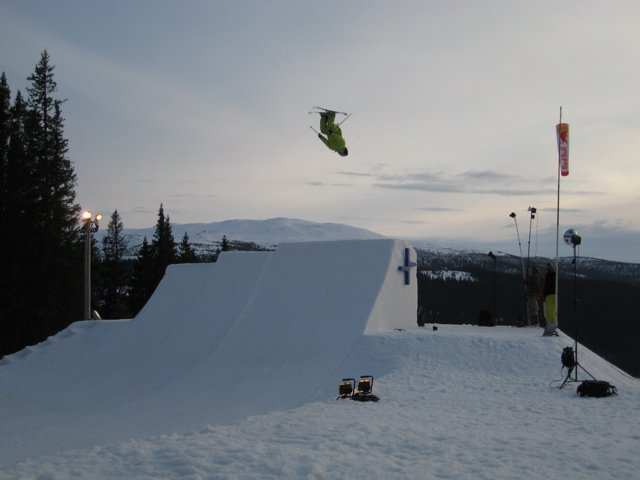 Colby West, mid-double backflip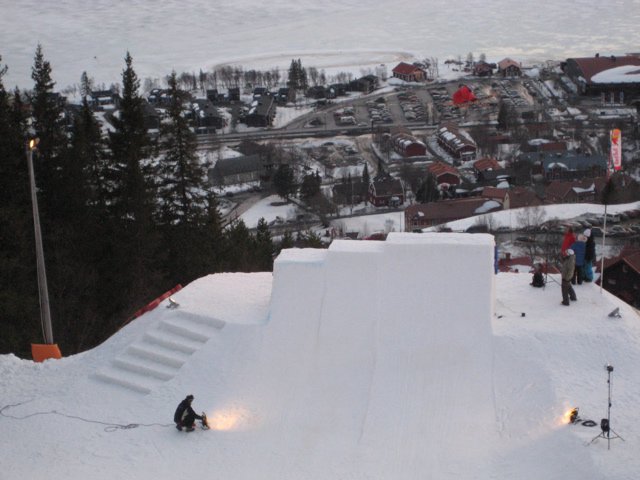 Oscar Scherlin kangaroo flips himself all the way to the lake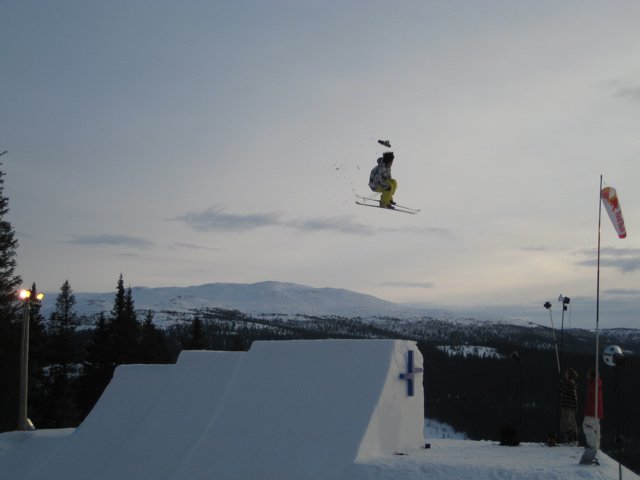 Jacob Wester double corking so hard that he lost his toque (that means beanie for all you Americans)
As the other athletes looked on with a smile, the stage was set for a night of laid out double backs courtesy of Colby West, kangaroo 1080's from Oscar Scherlin and double corks by Jacob Wester.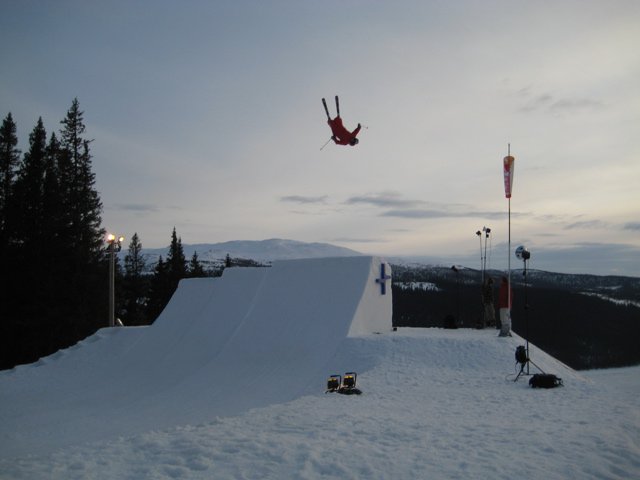 Oscar lays out a big one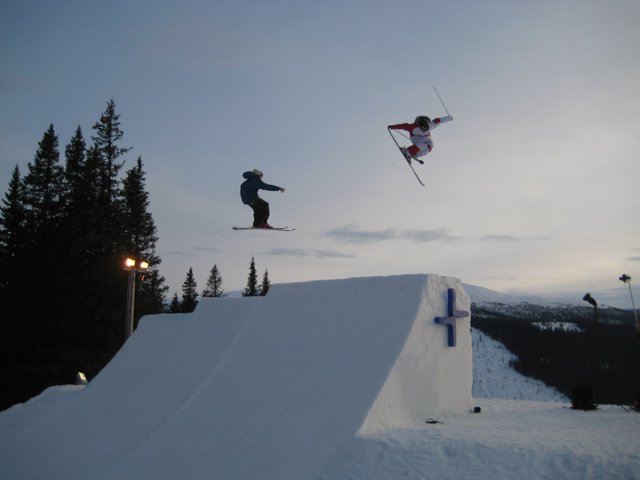 Henrik Harlaut with his filmer Andrew Napier
While a handful of the athletes are nursing some wounds after seven straight days of intense action (Jon Olsson is likely not going to ski the rest of the week due to a knee injury, Peter Olenick is dealing with one of his own, Sammy Carlson aggravated the same ankle he injured earlier this year and Mike Clarke has a hand full of stitches that have added to his frustrating week, which he recently discussed at length in the forums here: http://www.newschoolers.com/web/forums/readthread/thread_id/357740/), tonight's session was fairly mellow and seemed to be more about just having fun.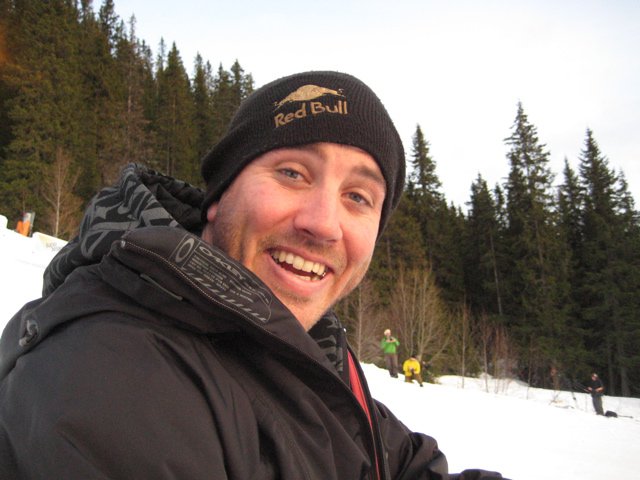 Head judge Philou Poirier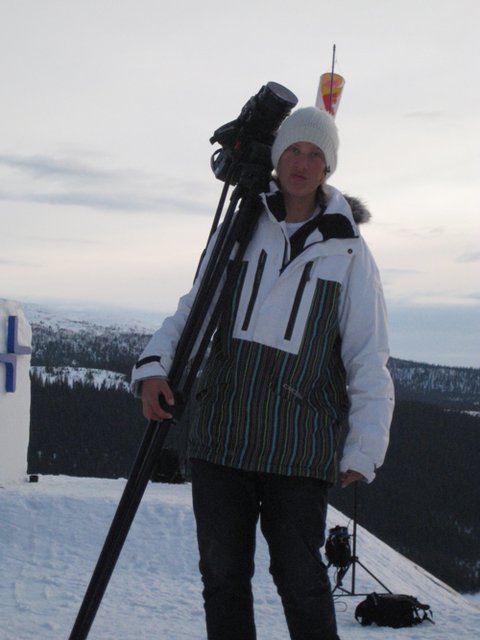 Crill, the man behind the Jon Olsson videoblog. Don't mess with him...he'll burn your house down.
But speaking of fun, the real highlight of the last 24 hours at JOSS was last night's annual rock party, which is not only the most notorious and anticipated party of the event, but according to many locals here in Are, the whole season.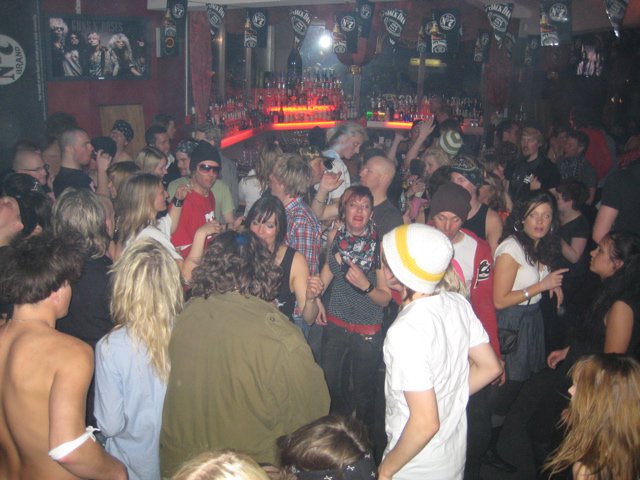 Rock out with your cock out!
There's far too many stories (both appropriate and inappropriate) to tell about the night full of 80's metal costumes, Jack Daniel's chugging, heavy metal sing-a-longs and just plain good old fashioned rowdiness, but hopefully the following photos will provide some insight as to just how amazing of a night it was. Viewer discretion is advised.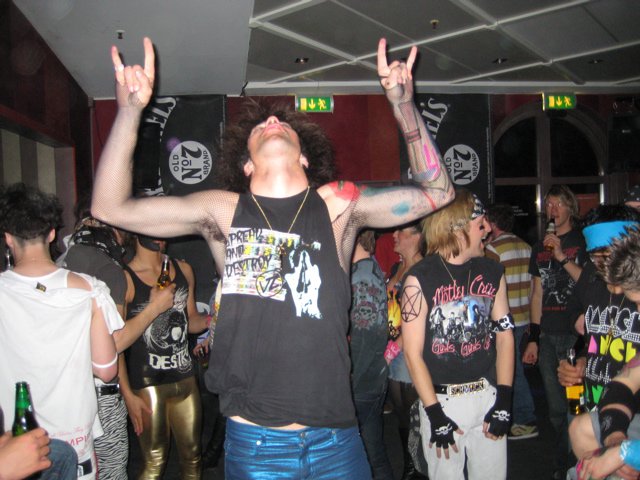 Luke Van Valin makes his entrance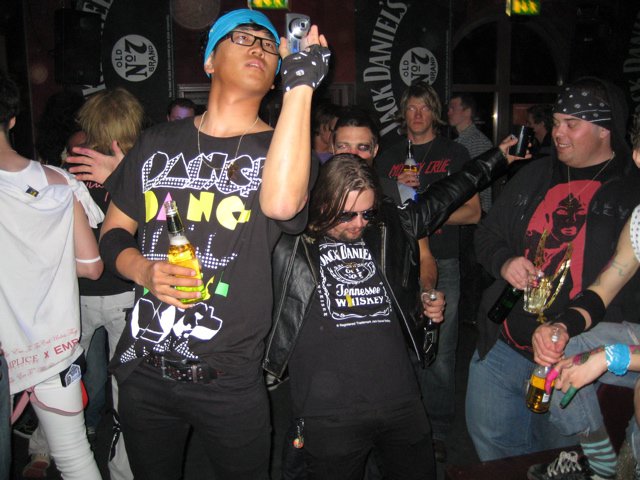 Shay Williams getting the shot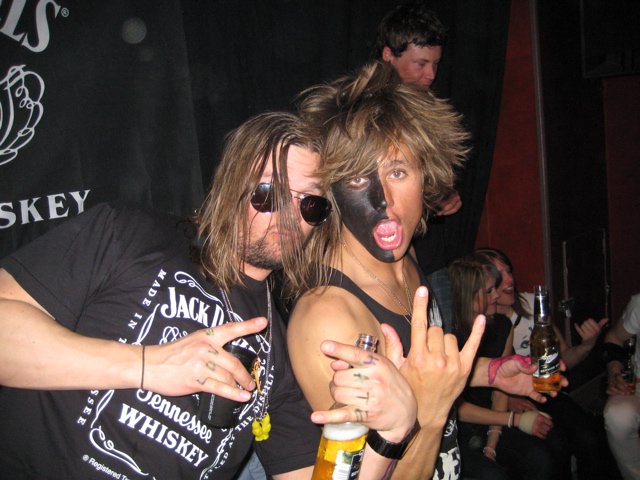 Peter Sidebo (who has taken care of everyone like a champ all week long) & Jon Olsson (who's costume was just too amazing for words)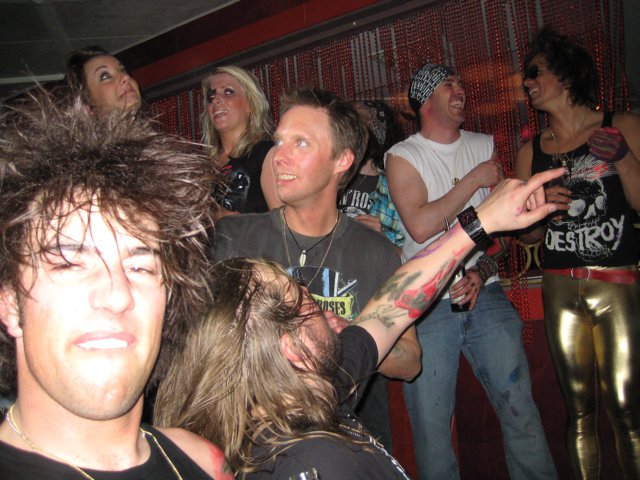 See what I mean?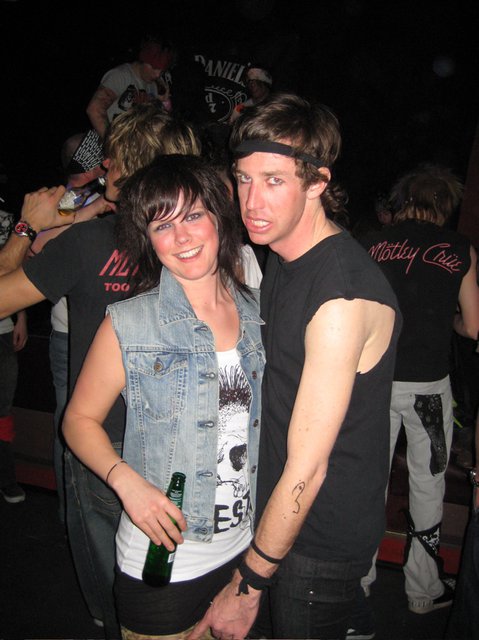 Nate Abbot has been wanting his picture on NS all week long...so here he is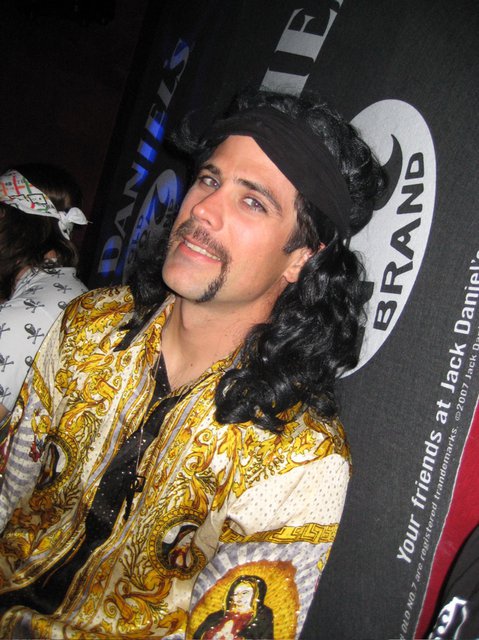 Damian Cromwell...killing it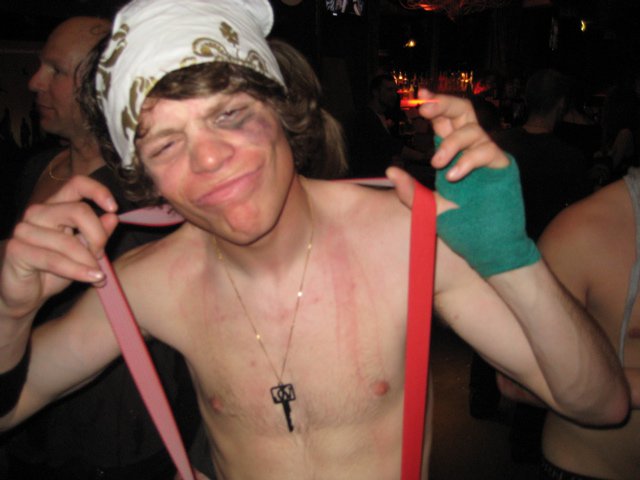 Mike Clarke to all the haters, "Say somethin!"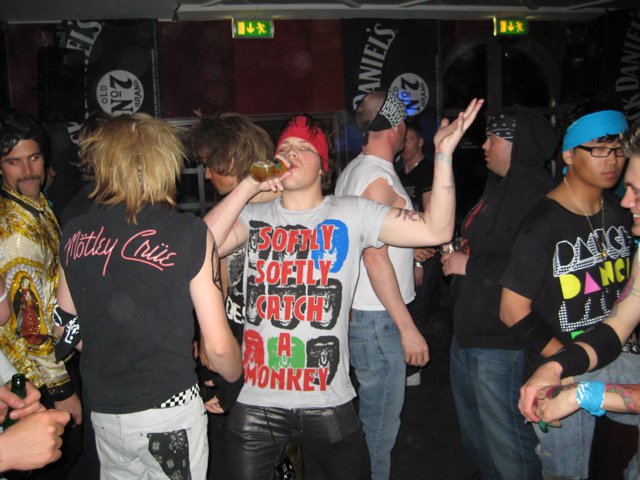 That's a cellphone in PK Hunder's leather pants in case you were wondering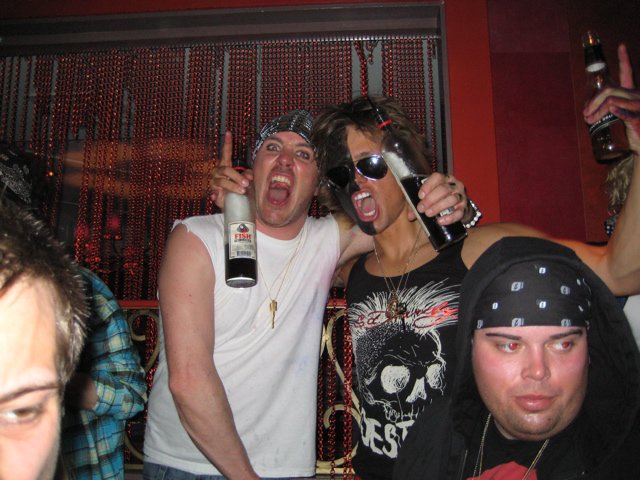 Philou & Jon and a few bottles of fish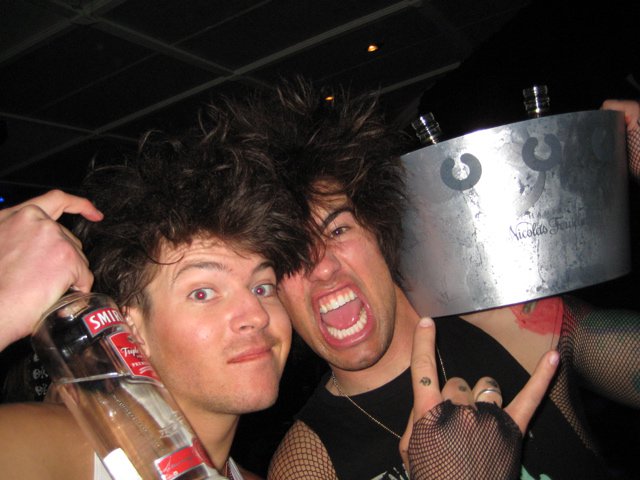 Peter & Luke enjoying some ice cold mineral water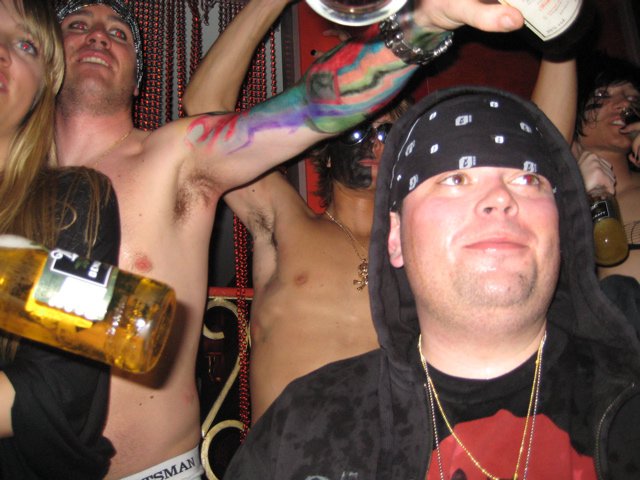 It wouldn't be a metal party if everyone's shirts didn't get ripped off. Jersey Mike somehow managed to keep his on though.
Tomorrow will see another repeat session, this time on the Rhythm Section. Check back with NS each and every day for continous coverage on the Jon Olsson Super Sessions.