Words & photos: Jeff Schmuck
Photos: Christian 'Cheech' Sander
The first of two weeks of Jon Olsson Super Sessions has come to an end here in Åre, Sweden, and with just five days of skiing remaining before the JOSS Awards, things began to heat up in a big, big way on the step-up jump today.
Bluebird skies were on the menu once again this morning as the teams headed up the mountain around mid-day for the second session in a row on the well-manicured jump. The high noon weather made the landing much more forgiving than at yesterday's sunset shoot, and the 21 elite skiers in attendance at JOSS took full advantage by bringing the progression of park skiing to a whole new level.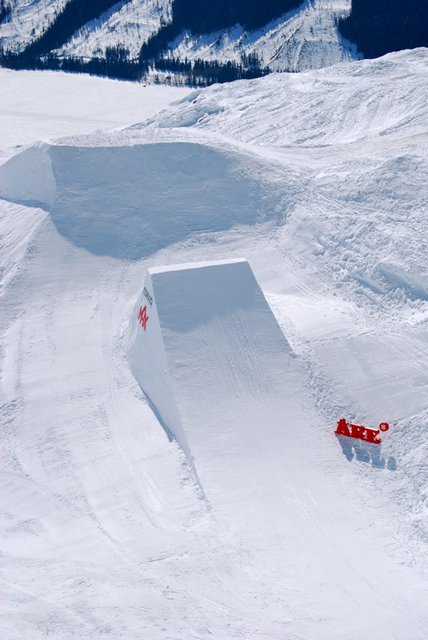 While most of the guys spent much of yesterday's session getting their feet wet on the feature, everyone jumped into the deep end today with nearly every rotation, axis and grab you could think of.
Some of the highlights included The Dumont's double cork 12's with a wobble-style axis and his partner in crime Alex Schlopy tossing everything from motionless flatspin 5's to double cork 14's...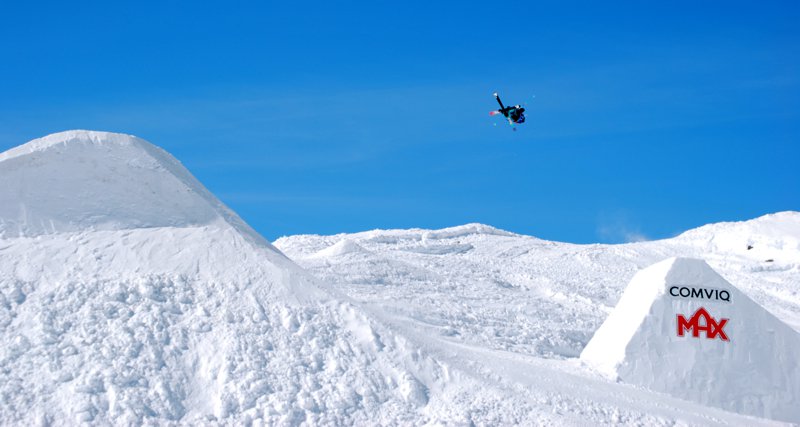 Simon Dumont, mid-dub 12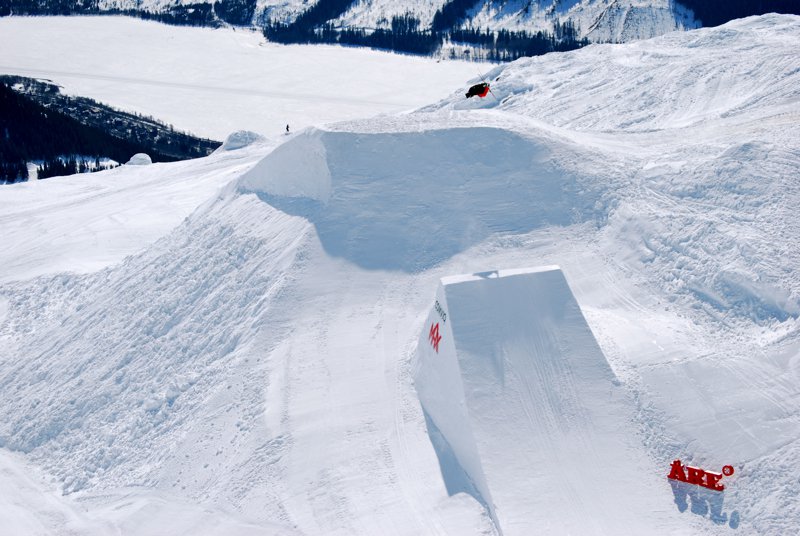 Alex Schlopy, mid-dub 14
LJ Strenio throwing switch right 9's and 10's all day long while fellow Team Newschoolers member Matt Walker was getting his blunt on with some smooth right side cork 10's..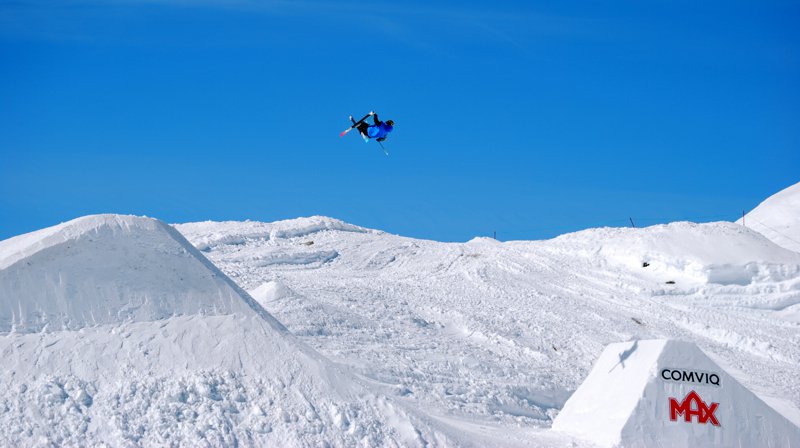 Matt Walker
Team Norway's Alexsander Aurdal and Sigbjørn Tveit and Team Sweden's Henrik Harlaut and Niklas Eriksson giving new meaning to the word style, highlighted by E'Dollo's ridiculously inverted double cork 12 blunts...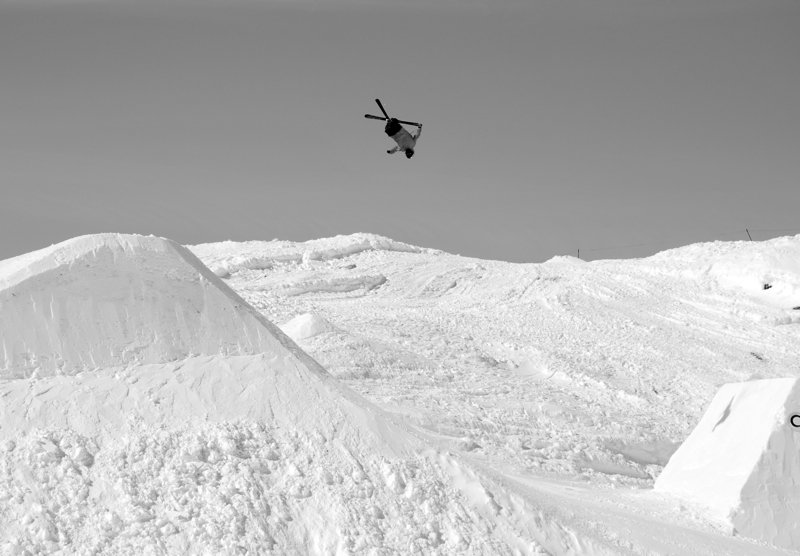 Henrik Harlaut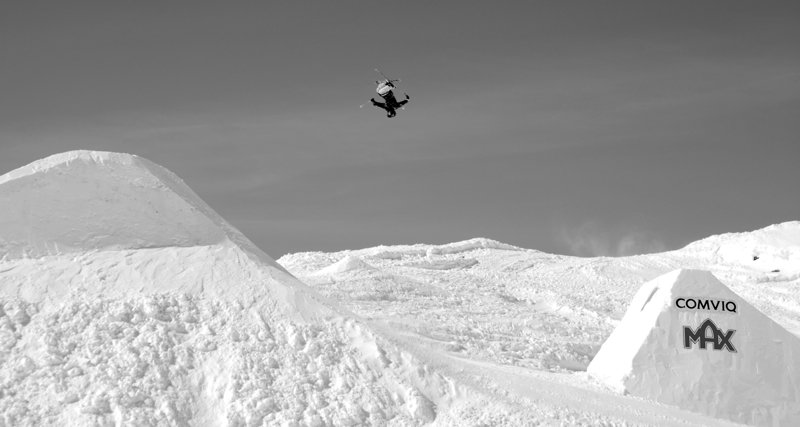 Niklas Eriksson
Team Europe and Down Under getting buck wild, despite Jossi Wells and Dhanu 'Danger' Sherpa being bothered by some nagging shoulder injuries...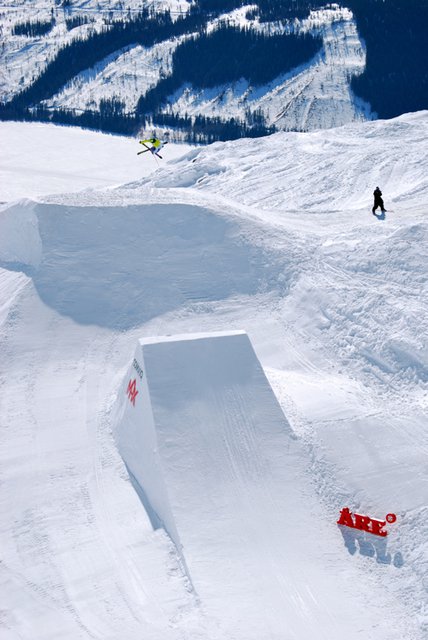 Elias Ambuhl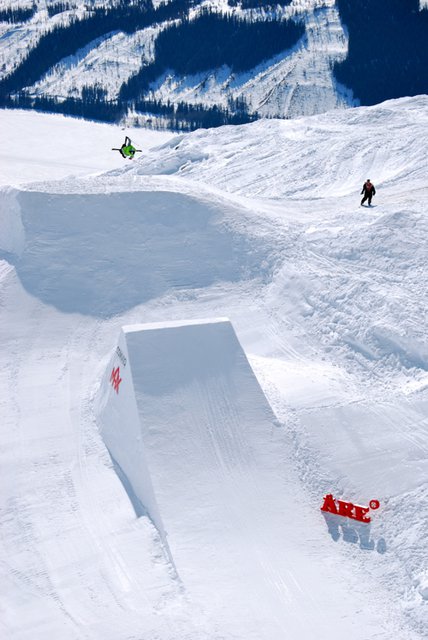 Oscar Harlaut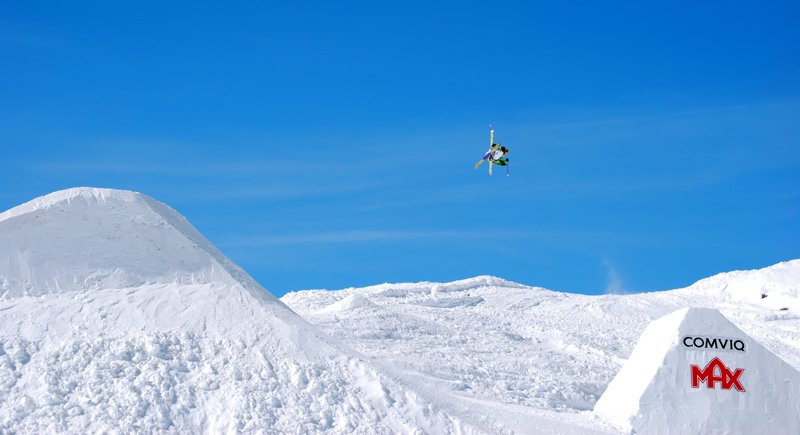 Jossi Wells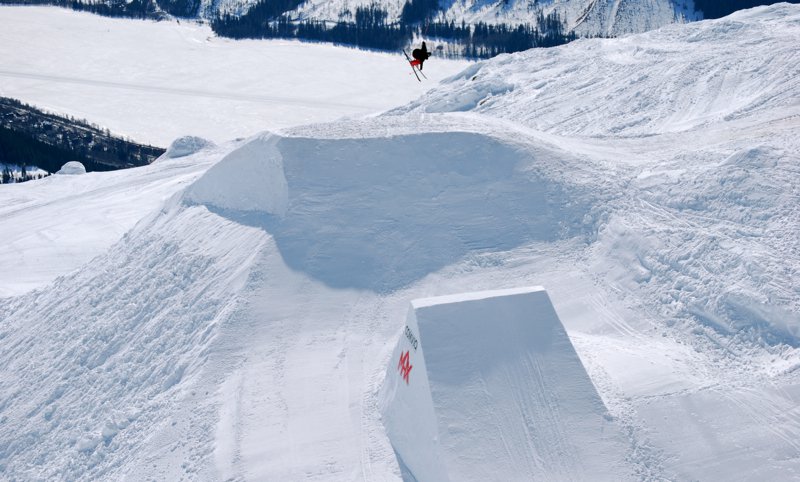 Dhanu 'Danger' Sherpa
...and the Team Canada trio of TJ Schiller, Justin Dorey and Ian Cosco were throwing down textbook dub 12's of their own like they were simple straight airs...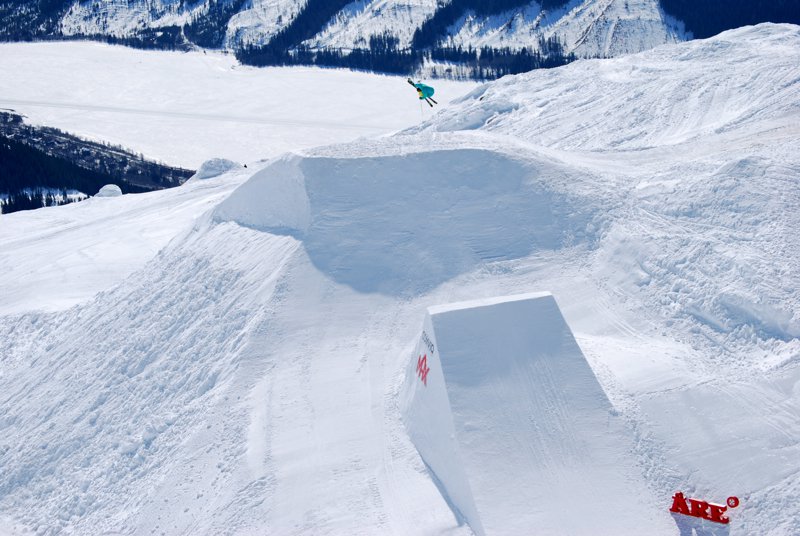 Justin Dorey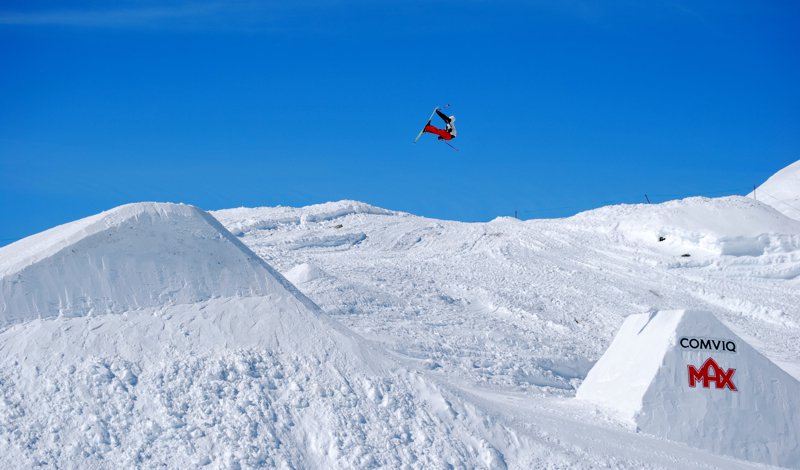 Ian Cosco
After a whirlwind session, the guys clocked out for lunch to rest their tired legs, as later in the afternoon a sunset session was scheduled to go down on the JOI jump. Once numerous boxes of burgers were consumed en masse by the teams and Tom Wallisch initiated an impromptu coaching session with some local kids on the mini-kicker, many of the boys went right back up top for another go around.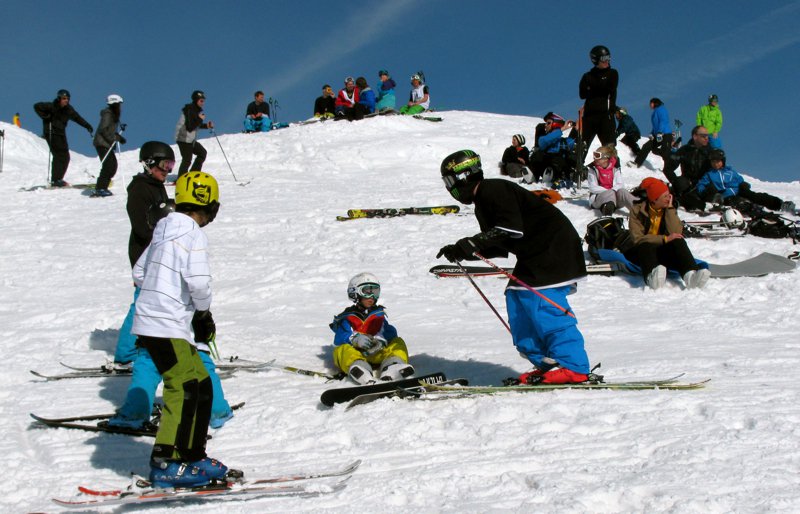 Wallisch coaches some local groms on how to do front flips...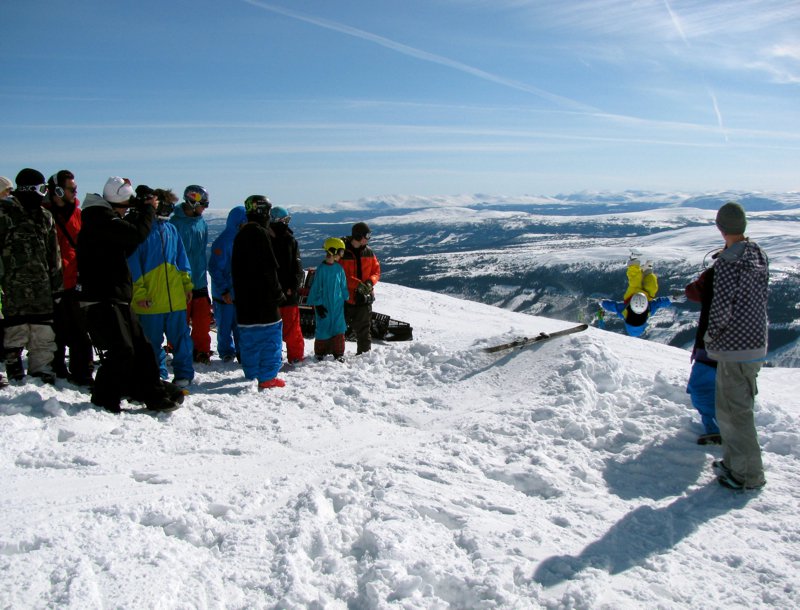 ...while the rest of the boys cheer them on.
And as the secondary session began, it quickly and loudly became apparent that we were bearing witness to some of the most exciting and progressive park skiing of the year, if not ever, and you can rest assured that the happy filmers' shots from today will surely be some of the most drool-inducing highlights of the edits.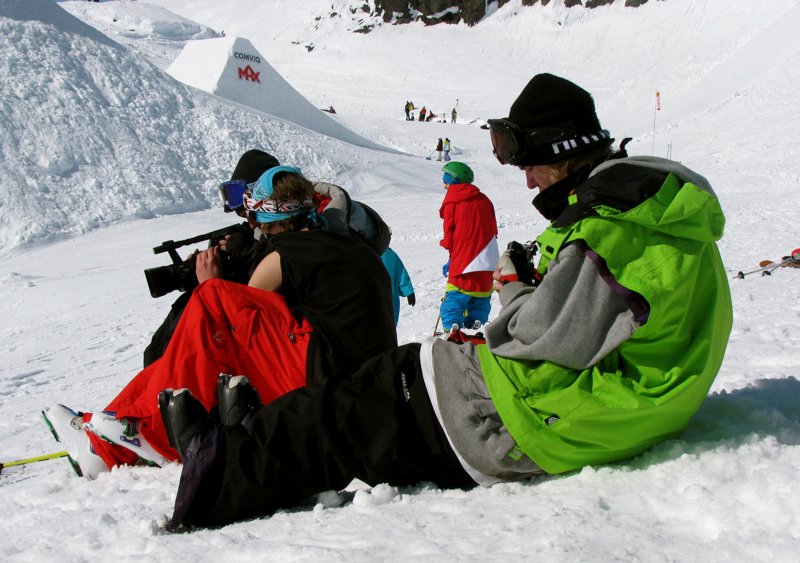 Josh Knox, Alex Schlopy & Oscar Harlaut peep some footage.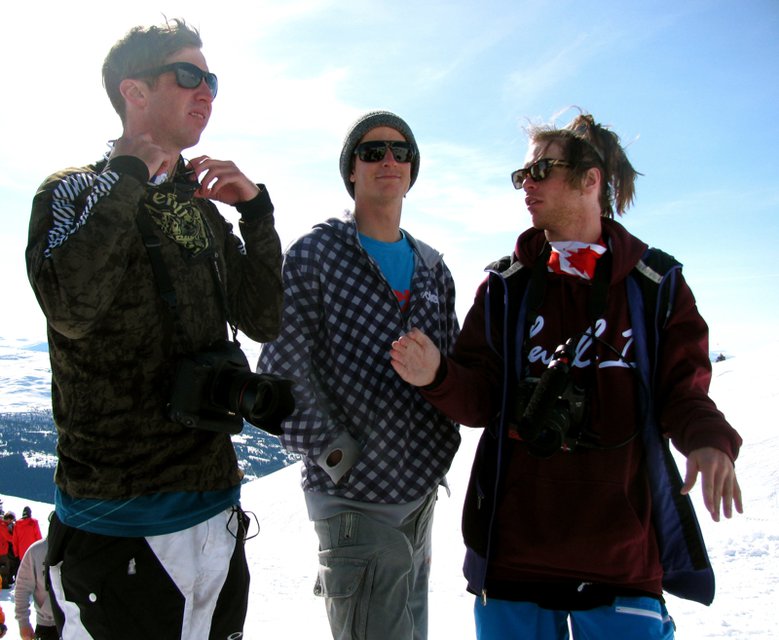 Nate Abbott with Team Canada's Darren Rayner & Mike Clarke
Russ Henshaw kicked things off and set the tone for a truly rowdy afternoon with a right side double cork 12...he spins left. As his fellow skiers roared in amazement at the feat, Andreas Håtveit, who also spins left, dropped in hot and stomped the same trick. Suddenly everyone had right side doubles on the brain, as Tom Wallisch and LJ Strenio both put flawless switch right double 10's to their feet, while TJ Schiller and Gus Kenworthy attempted a string of right dub 12's of their own.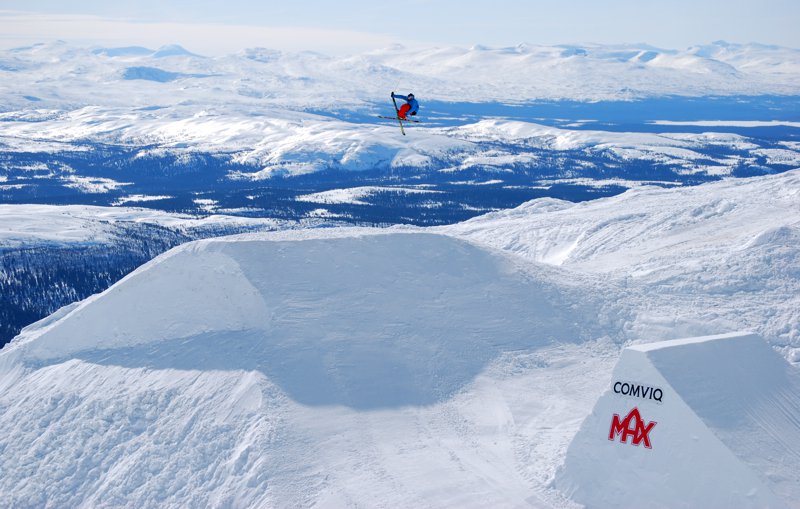 Russ Henshaw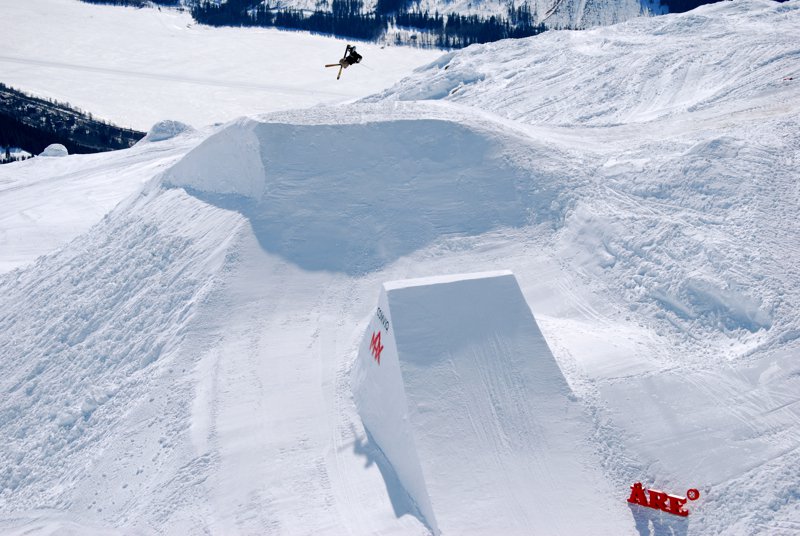 Andreas Håtveit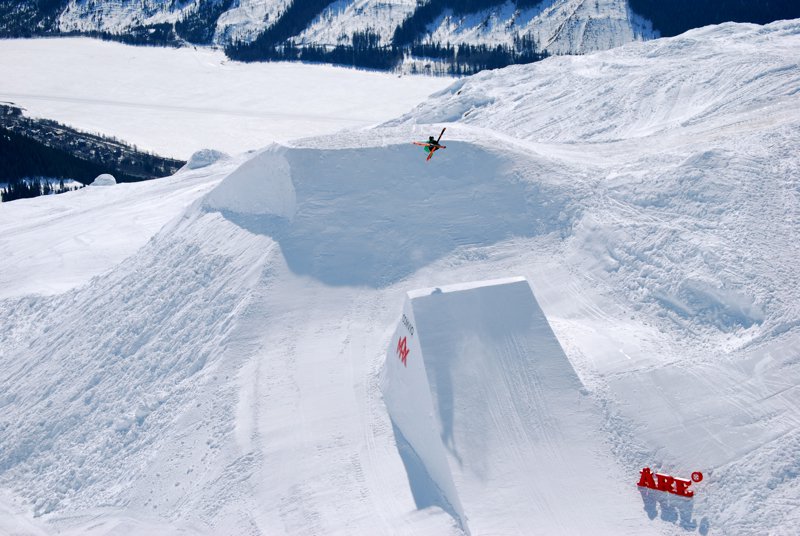 Gus Kenworthy
As sunset approached the fever pitch and number of high fives amongst the skiers was at an all time high for the week, and while many were exhausted after the intense shoot on the step-up (especially following some heart stopping crashes from Oscar Harlaut and Gus Kenworthy, who both clipped the knuckle with their heads in the middle of some attempted double corks), the gang made their way down to the bottom of the mountain with their infectious energy in tow to conclude the long and amazing day of skiing with a gorgeous sunset shoot on the JOI jump that was considerably more mellow than what happened up top. But then again, there is nothing mellow about JOSS. Here's some pretty pictures...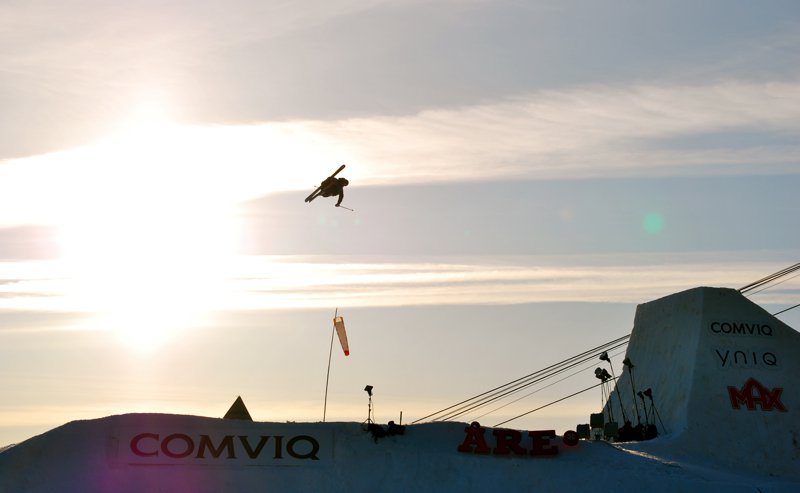 Matt Walker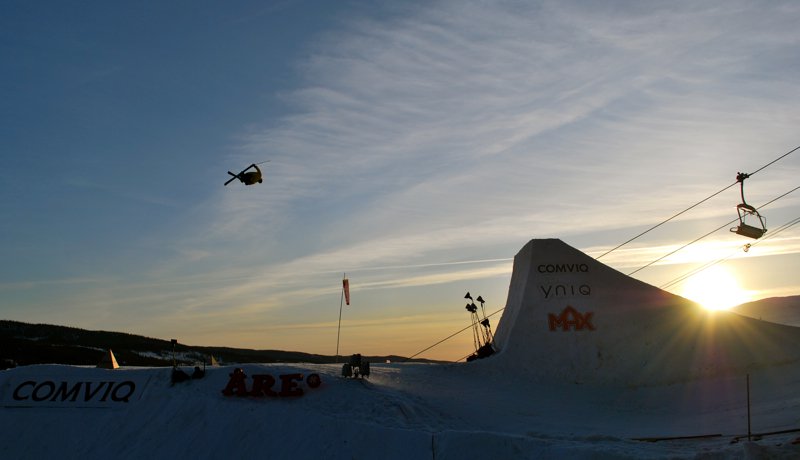 LJ Strenio
Alexsander Aurdal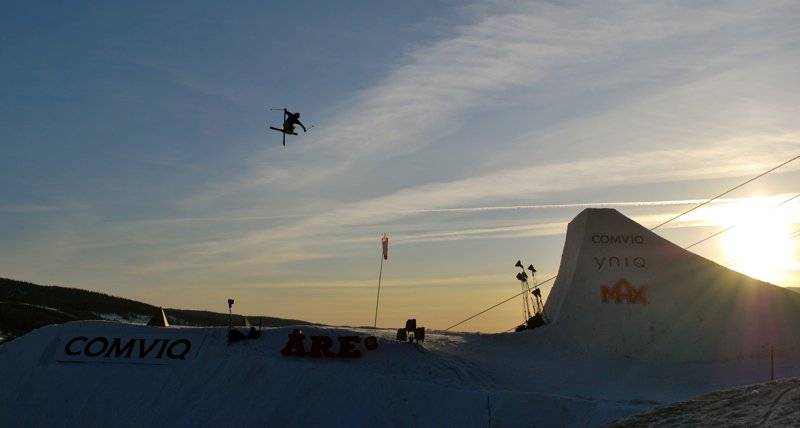 Jacob Wester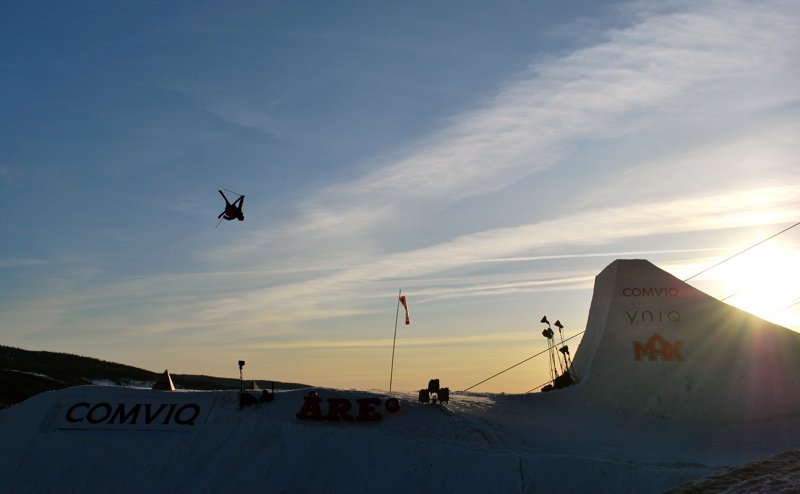 Tom Wallisch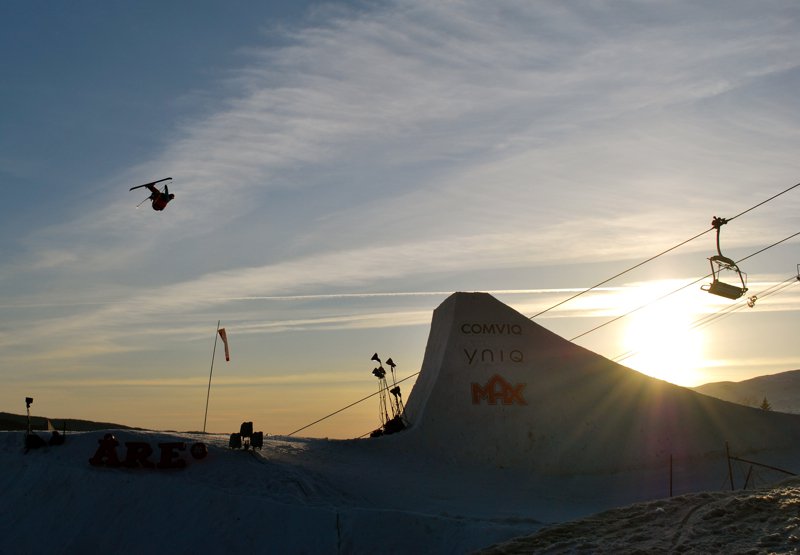 Russ Henshaw
Stay tuned to NS for more from the third annual Jon Olsson Super Sessions, and be sure to check out our latest episode of NSTV below, where we take the time to talk to some of the teams' filmers to get their thoughts on the competition so far. And also don't forget to check in with Colby James West at http://www.josupersessions.com and Jon Olsson at http://www.jon-olsson.com for the latest and greatest from Sweden.
NSTV JOSS - Episode 5