Words & photos by Jeff Schmuck
Hello again from Trysil, Norway. We just finished up the fifth and sixth days of sessioning here at the Jon Olsson Super Sessions which saw two consecutive night shoots on the Trick Buster go down after more cloudy weather yesterday and a hefty snowfall today forced us to turn our backs on the hip once again.
Henshaw
The last two nights were not unlike the first night shoot on the jump, and by that I mean amazing. A few of the highlights included Jossi Wells feeling back up to par after being sick for the past few days and celebrating the return of his voice by throwing a bounty-smooth switch double cork 10, while his teammate Russ Henshaw was busting out some matrix-style double flatspins.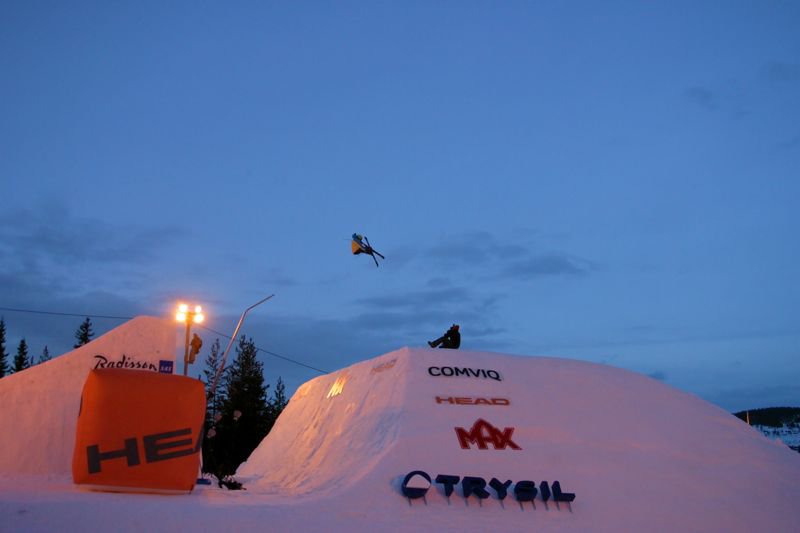 Chug is Life.
Ian Cosco held it down in the absence of his teammate TJ Schiller (who scored himself a mean case of shin splints after a few jumps) with more right side spins and double cork 12's that were even better than the previous night's, while Tom Wallisch got real hyphy (I hope I spelt that right) by throwing some authoritative switch double corks.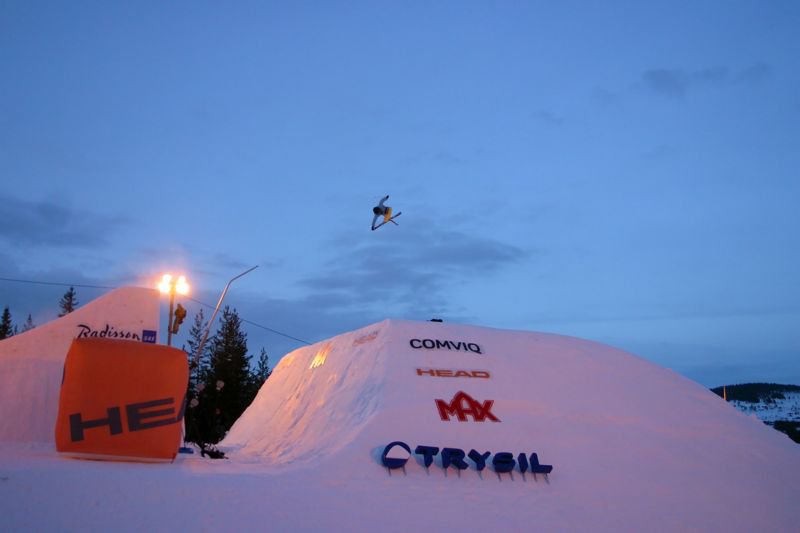 T-Wall
Both members of Team Norway Andreas Håtveit and PK Hunder continued to represent home court by ripping the jump a new one start to finish, and Henrik Harlaut was straight up killing it with some of the most steezy switch 9's I've ever witnessed.
PK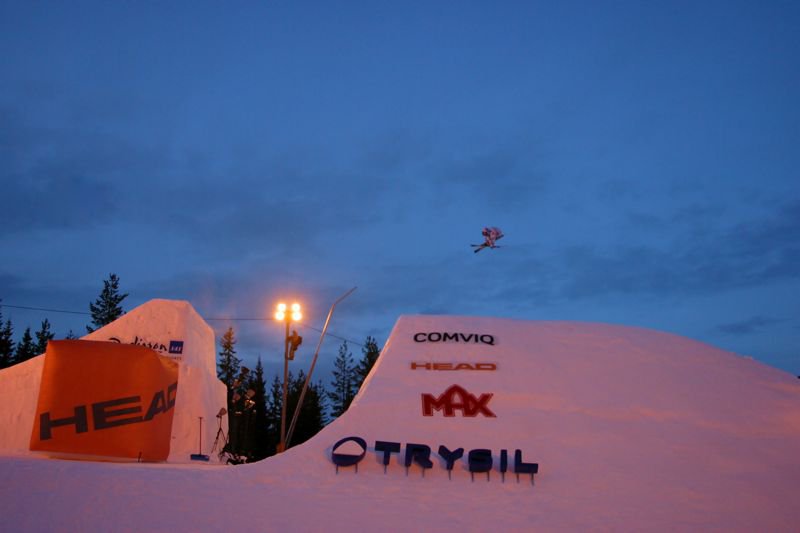 Henrik
And although he's not competing in Super Sessions, I simply couldn't talk about what went down over the last two nights without mentioning Luke Van Valin, who threw as many backflips over the jump as time allowed to take a commanding lead in his backflip competition with Peter Olenick and Bobby Brown. In fact, he's straight up kicking their asses.
the backflip bet tally: Luke Van Valin: 81. Bobby Brown: 15. Peter Olenick: 2.
Earlier today, a bunch of the guys made a crowd of local (and really stoked) kids' day by participating in a meet and greet ski session with them in the park for the better part of the afternoon.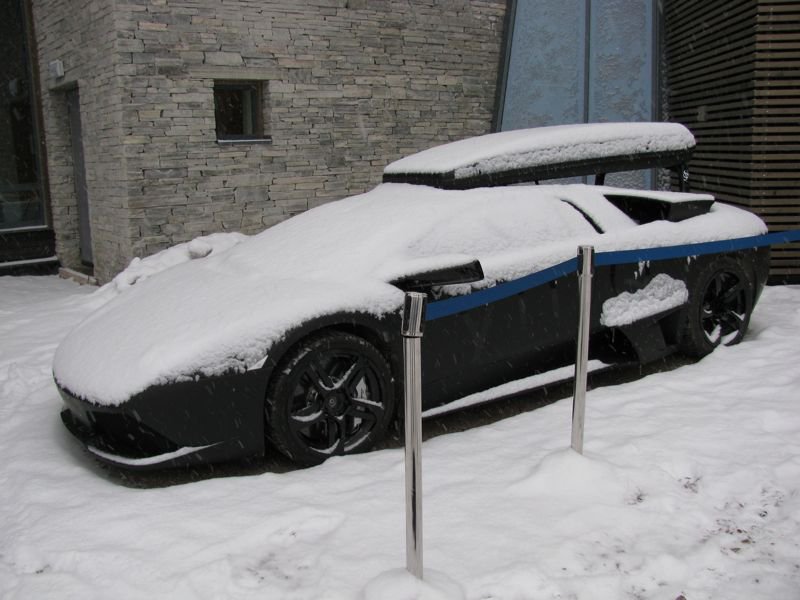 powder on the lambo
And although it did clear up quite nicely for yesterday's night shoot, roughly 15-20cm's dumped on Trysil over the course of today making tonight's crack at it a touch more difficult, and as a result only a few of the teams (Sweden, Norway, Down Under and USA) opted to brave the elements and hit the jump. Due to the weather some of the boys were having some initial difficulty with speed but over time things started going off in business as usual form, with the most notable trickery coming from Colby James West, PK Hunder and Andreas Håtveit, who has been on an absolute hot steak all week long.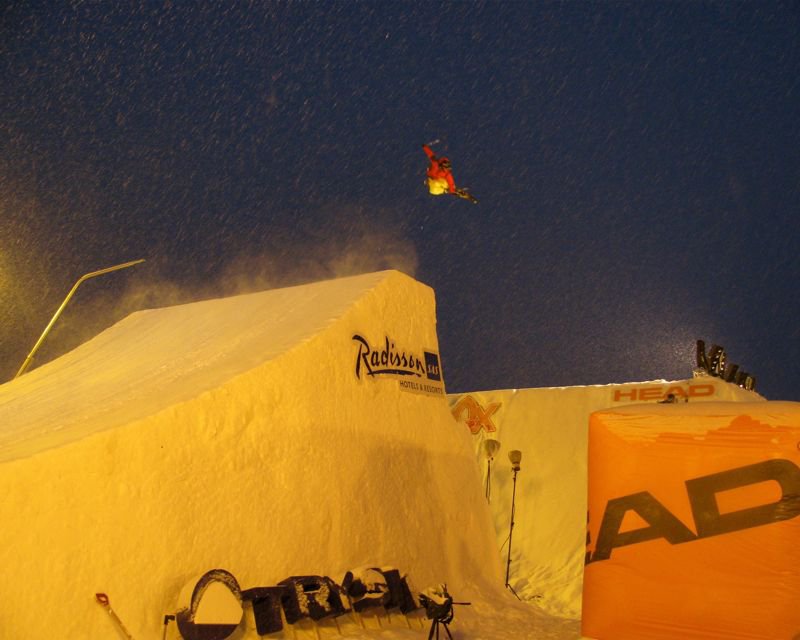 Colby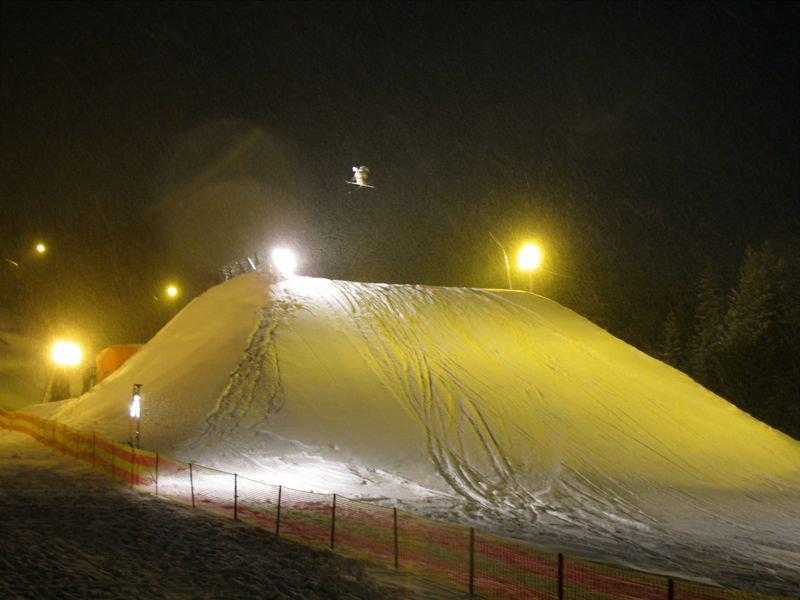 Andreas
Tomorrow will be a big day in Trysil as the highly anticipated Sweet Rumble Big Air is going down and will serve as the culmination of our week here in Norway before we get back on our bus and head to Åre, Sweden for another week of sessioning.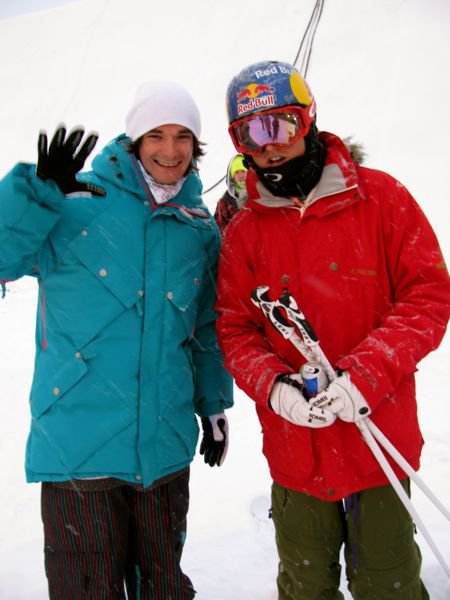 JF Houle & Oscar Scherlin arrive for the Sweet Rumble
A battalion of other skiers have arrived to participate in the event, including JF Houle and Nico Zacek (who will be judging the contest), along with the aforementioned Peter Olenick and Bobby Brown, plus Oscar Scherlin, Benedict Mayr, Kim Boberg and Wiley Miller, all of whom got the chance to hit the Trick Buster tonight for their first time as they practiced for tomorrow night's show.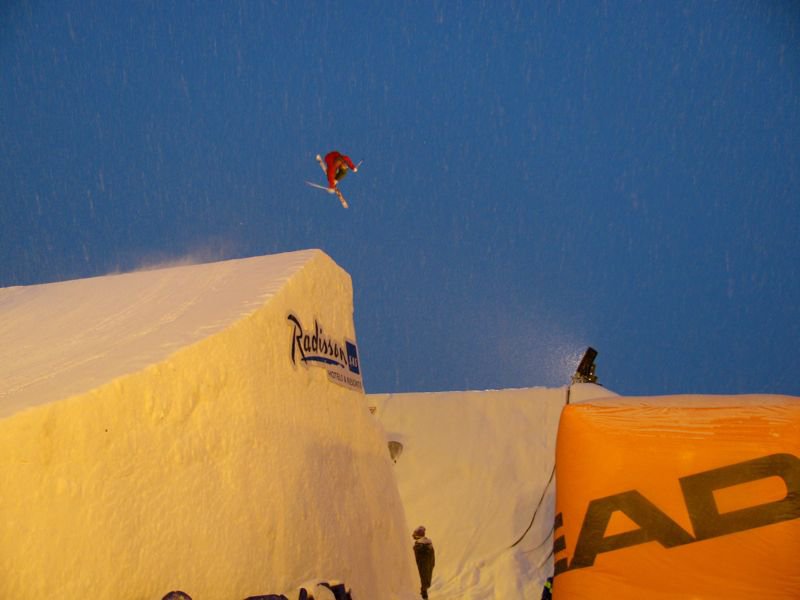 Oscar Scherlin gets warmed up for tomorrow night...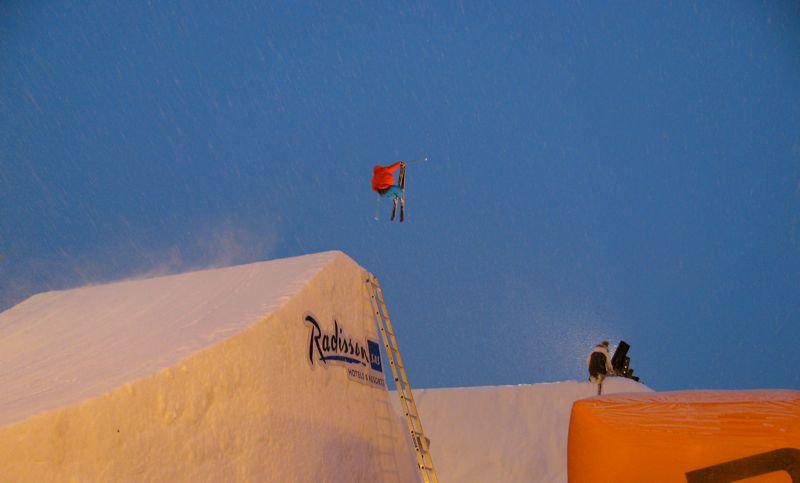 ...and Bobby Brown satisfies his hunger after watching people slay the Trick Buster for two nights.
Stay tuned for more coverage tomorrow on the Sweet Rumble and hopefully (as tomorrow's forecast looks a bit more forgiving than today) the last Super Session here in Trysil, Norway, providing the weather is on our side.