Words by Jeff Schmuck
Photos by Ananda van Welij
Less than 24 hours after one of the most frenzied practice sessions in the history of skiing big air took place, it was time for the competition side of the Jon Olsson Invitational to officially get underway with the qualification round.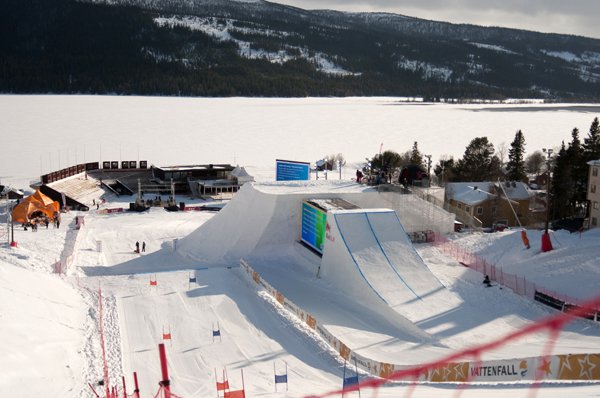 Photo by Oskar Bakke
Following another long evening of excess at Bygget, the 23 groggy riders made the short trek from our home away from home at the Brunkulla Apartments to the Åre Stadium under crispy sunny skies, and later, a stunning Swedish sunset reminiscent of the famous imagery that has come out of Jon Olsson Super Sessions in the past. Each skier had three jumps (with their best one counting) to prove that they were worthy of one of the seven spots (top five plus two wild cards selected by Jon Olsson and the judges) in tonight's finals.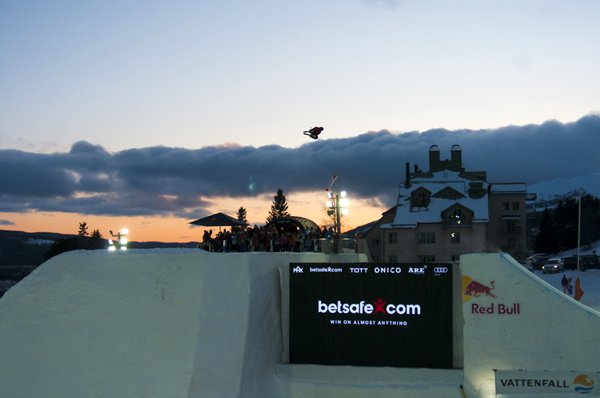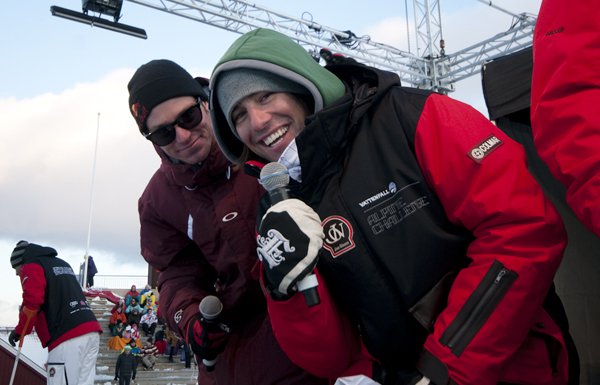 Sean Pettit and Luke Van Valin were also on hand to keep everyone entertained on the mic.
Qualifiers were, in a word, insane. Although there were a few casualties early on (including Jossi Wells, who aggravated his knee after hitting the deck in practice and opted not to compete, and Jonas Hunziker, who took a scary fall to his head but fortunately only suffered a concussion), virtually every rider helped push skiing to the next level, as four never before seen tricks were unleashed.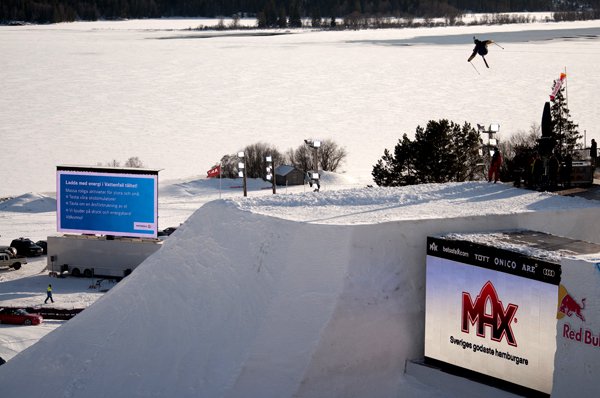 Jacob Wester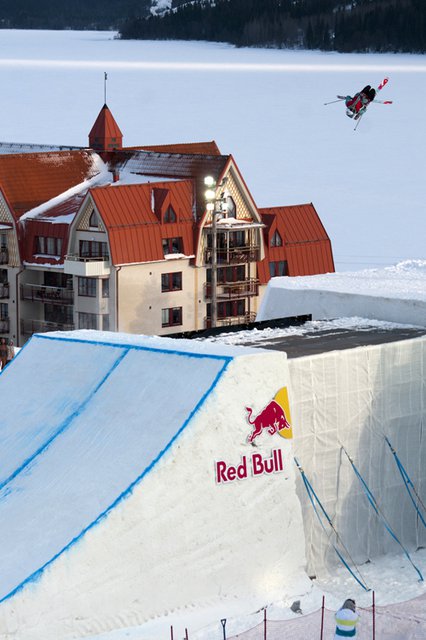 Jesper Tjäder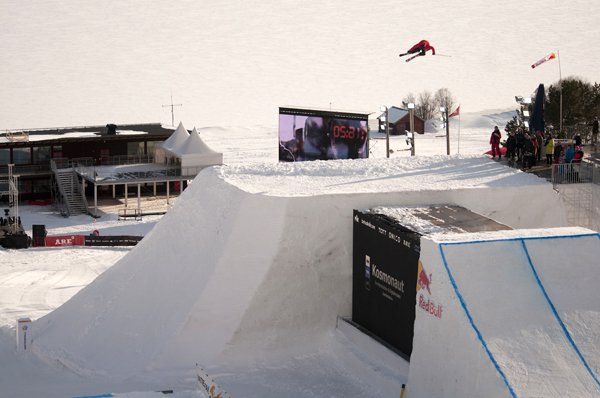 Ole Mustad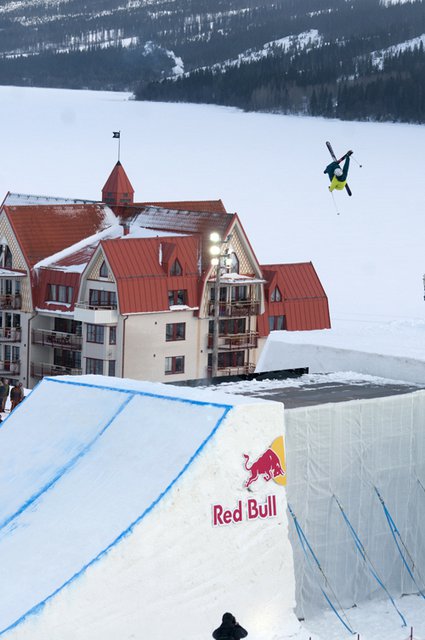 Noah Morrison
Bobby Brown lead the charge by busting out some triple cork 14's in practice that he grabbed from take-off to landing, and later stomped the first ever triple cork 16 to score the top spot heading into finals.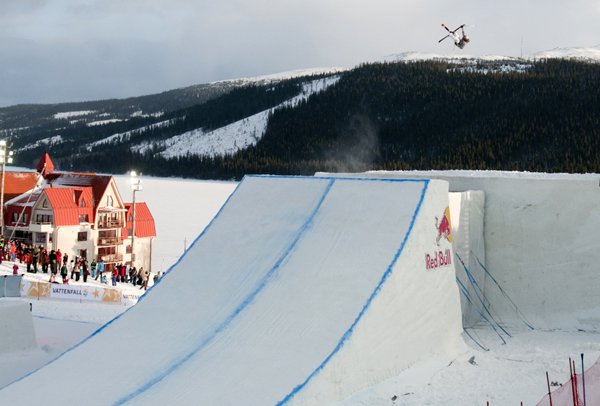 Bobby Brown
Just behind him in second was Gus Kenworthy, who blew everyone away by throwing down the first ever switch triple rodeo 14 on his first hit, while Vincent Gagnier took third after uncorking the first ever double bio 12 octograb as judges Laurent 'Lolo' Favre, Pekka Hyysalo and Fridtjof Fredricsson roared in approval.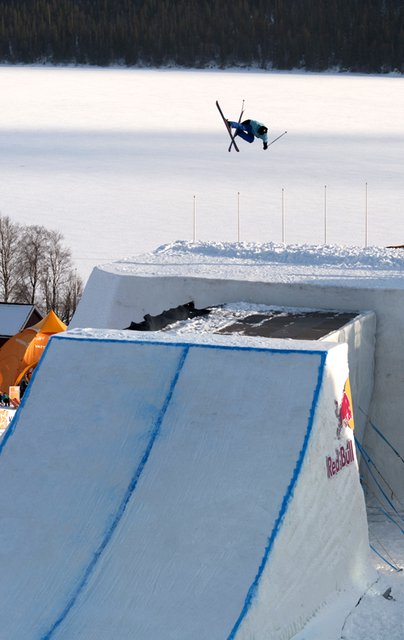 Gus Kenworthy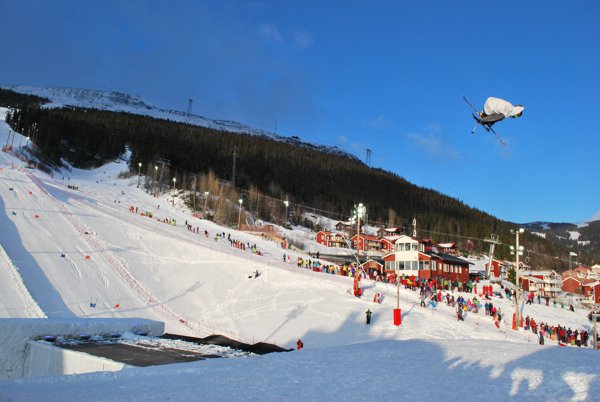 Vincent Gagnier
Fourth place went to Russ Henshaw with a triple cork 14 of his own, and guinea pig Alexsander Aurdal stomped his way to fifth place with some textbook switch double cork 12's.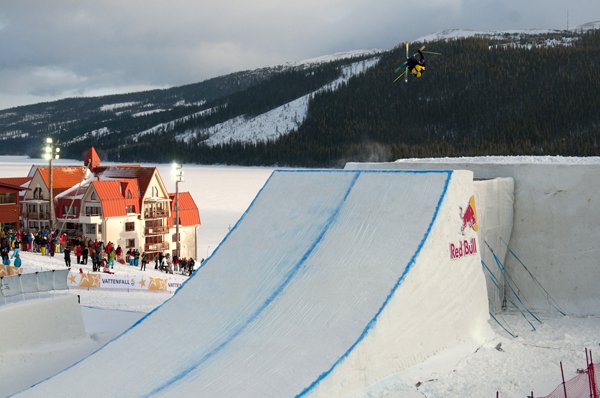 Russ Henshaw
But perhaps the biggest story of the night (in the eyes of the judges and his fellow competitors) was Frej Jönsson, who showed that style still matters in a big contest with the first ever double cork 7. The feat allowed him to tie with Aurdal for fifth place, and thus he was deservingly awarded one of the wild card spots for finals, while Kai Mahler was given the other after nearly stomping some switch double misty 14's.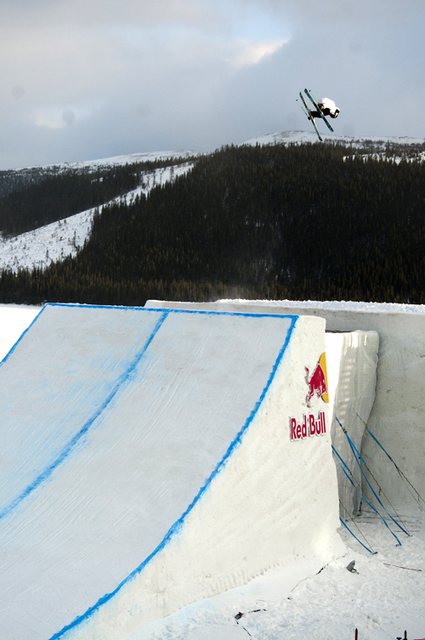 Frej Jönsson
Qualification Results
1) Bobby Brown - 97
2) Gus Kenworthy - 93
3) Vincent Gagnier - 91
4) Russ Henshaw - 89
5) Alexsander Aurdal - 88
cut-off
6) Frej Jönsson - 88
7) PK Hunder - 85
8) Kai Mahler - 82
9) Rico Schuler - 79
10) Jacob Wester - 78
11) Magnus Solheim - 76
12) Oscar Scherlin - 74
13) Elias Ambuhl - 74
14) Noah Morrison - 67
15) Per Fernvik - 66
16) Mikkel Jøraandstad - 65
17) Ole Christian Mustad - 55
18) Klaus Finne - 45
19) Robby Franco - 33
20) Jon Olsson - 12
21) Jesper Tjäder - 8
22) Jossi Wells - DNS
22) Jonas Hunziker - DNS
Wild Card Spots For Finals
Frej Jönsson
Kai Mahler
JOI Qualifier Highlights
Stay tuned for coverage of finals at the Jon Olsson Invitational, where god only knows what the hell is going to happen, and for more information on the event, check out http://www.joibigair.com, http://www.jon-olsson.com and Jon Olsson's Facebook fan page.