Words by Jeff Schmuck
After two days of weather delay, the first practice session for the Jon Olsson Invitational went down this evening here in Åre, Sweden, and what a sight it was to behold. After a few warm up laps on the jump, highlights from tonight included a perfectly stomped triple cork 14 from Russ Henshaw, silky smooth switch double cork 12's from Bobby Brown and Alexsander Aurdal, Jossi Wells going bigger than anyone with some floaty zero spins, and three newcomers joining the triple club, with a triple cork 14 from Mikkel Jøraandstad and attempted triple cork 16's from Noah Morrison and Rico Schuler.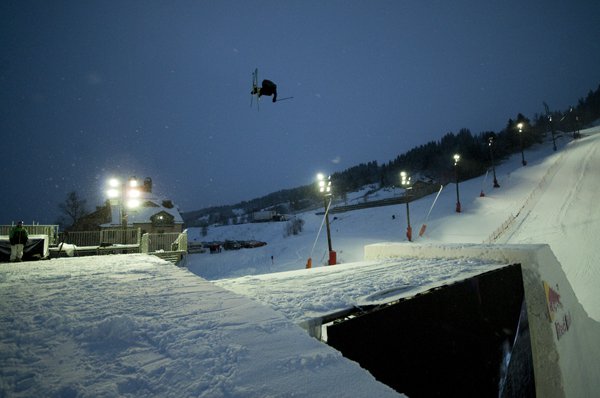 Jossi Wells. Photo by Ananda van Welij
Stay tuned for an update on everything that went down, and in the meantime, check out the second videoblog on the event from Jon Olsson, which takes a look at the construction of the jump.