Words by Jeff Schmuck
After spending the majority of the snow-filled season we all know, love and cherish basking in the gentle glow of my computer screen, it was time to once again venture out into the wild following a winter of less use than my tattered ski bag and faded passport is accustomed to. My destination: Åre, Sweden, the happiest place on Earth if you're single, and the tips of the devil's forked tongue of temptation if you're not. Having put in ample time in the area for three consecutive years during the iconic Jon Olsson Super Sessions but having to miss last year's Jon Olsson Invitational in favor of the World Ski & Snowboard Festival in my backyard of Whistler, it was time to make an exciting yet somewhat nervous return now that I have a special lady in my life.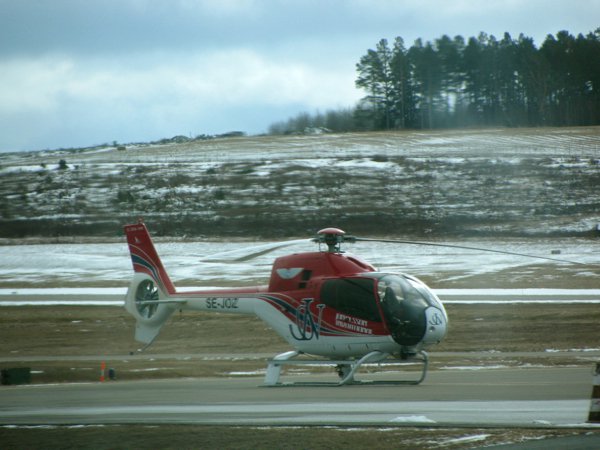 Photos by Jeff Schmuck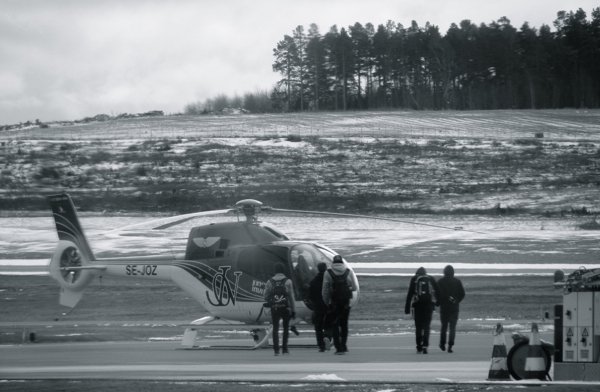 Three airborne aluminum tubes, 6,983 kilometers and 21 hours later, I arrived in the land of milk and honey to be greeted by the makeshift Sheriff of Åre, Peter Sidebo, who's warm but authoritative demeanor as Jon Olsson's right hand man has prevented pro skiers from burning the village to the ground for more years than anyone can count. After pyramiding our luggage just outside of the Ostersund airport, we collectively made our ascent towards the mountains with the scent of heli rotors and nice new car smell of one of Jon Olsson's Audis in our noses, as the familiar and crotch-stirring sight of the village of Åre came into view.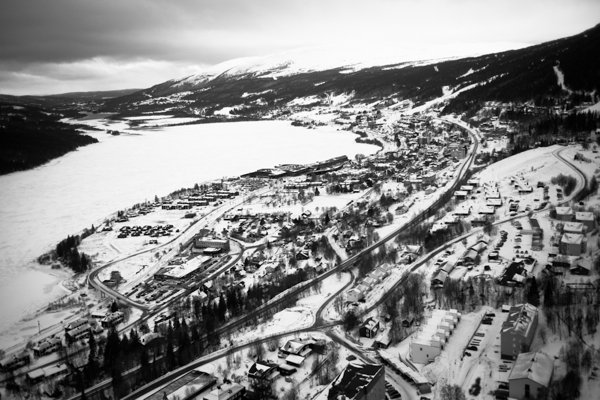 Åre, Sweden. Photo by Jossi Wells
Once in Åre, we were welcomed by Olsson himself, who was shivering in a down jacket amidst what could only be described as the depths of winter, as the wind howled like a crazed banshee and temperatures plunged deeper than even the burliest of polar bears would tolerate. The flip side of this shocking and very un-spring like climate was that it had been raining in Åre for the past three weeks Olsson told us, before beginning to cool and snow over the past few days, causing the host with the most and his hard working and exceptionally talented team of shapers and builders to breathe a collective sight of relief.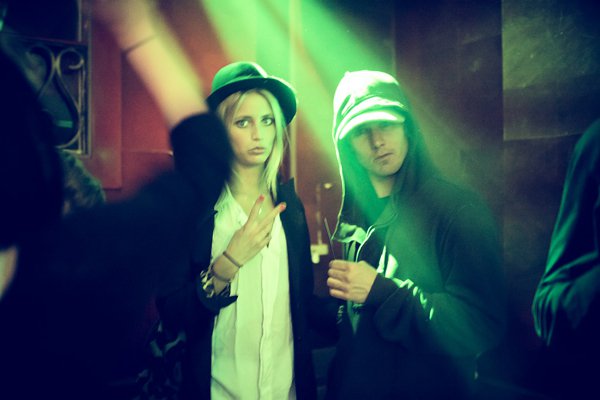 Jon Olsson.
Photo by Oskar Bakke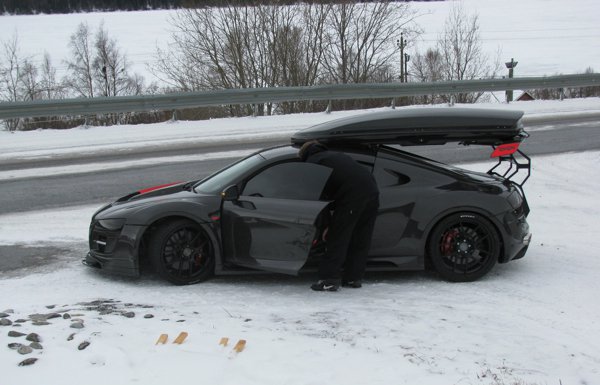 ...and his new car. Photo by Jeff Schmuck
Much to the disappointment of the athletes' hearts but not their jet-lagged plagued minds, this less than desirable weather pattern forced Jon to cancel the first night of practice, as the 80-foot long true table loomed over town lonely, untouched, and waiting.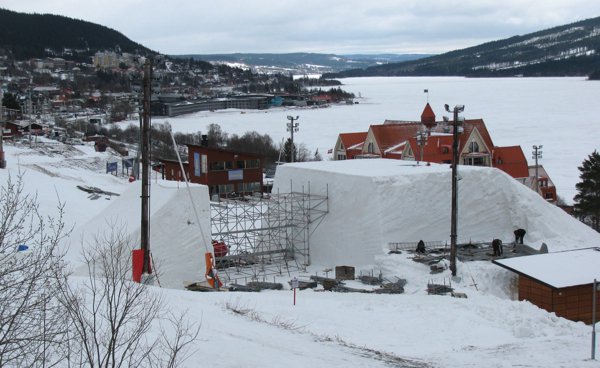 Photo by Jeff Schmuck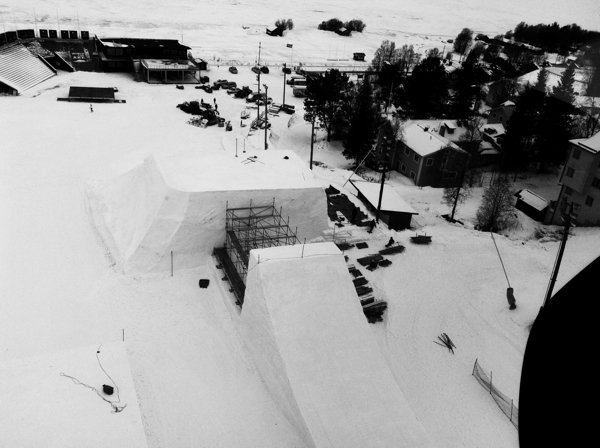 Photo by Jossi Wells
In place of hang time peppered with lavish amounts of double and potential triple rotations, those already in attendance opted to take in the other legendary aspect of any event with the words Jon Olsson attached to it...partying. The night began with the wolf pack of athletes, filmers, photographers and girlfriends making the chilly pilgrimage to Dahlboms for a succulent meal before continuing on to the melting pot of excess in the village of Åre, the country of Sweden, the region of Scandinavia and perhaps even the word, Bygget night club.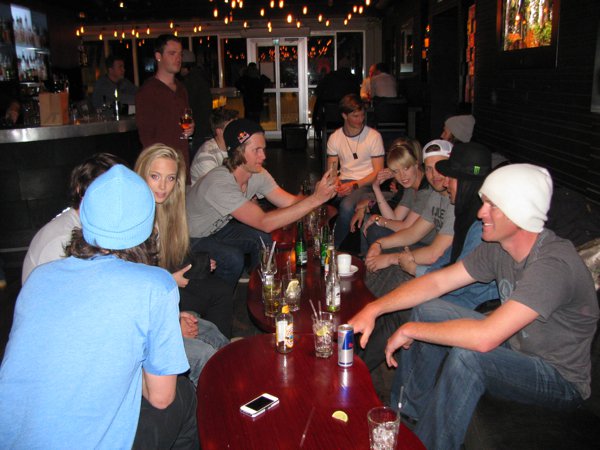 Photo by Jeff Schmuck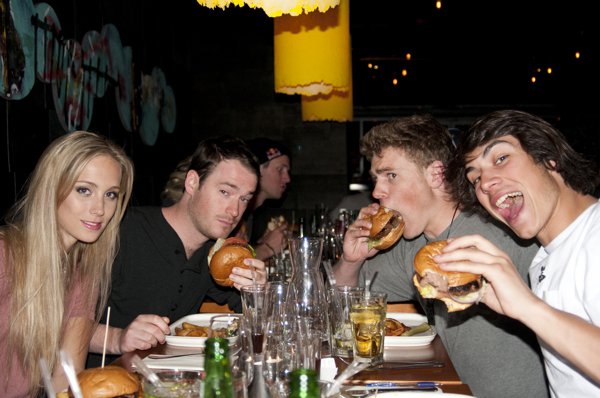 Photo by Ananda van Welij
Ear pounding techno music was played, oversized bottles of champagne were poured, JOI rookies were 'initiated' and many a drinks were clicked and tipped to the name of Sarah Burke as almost everyone embarked on a one-way trip to the outer realm of the black zone until the wee hours of the morning.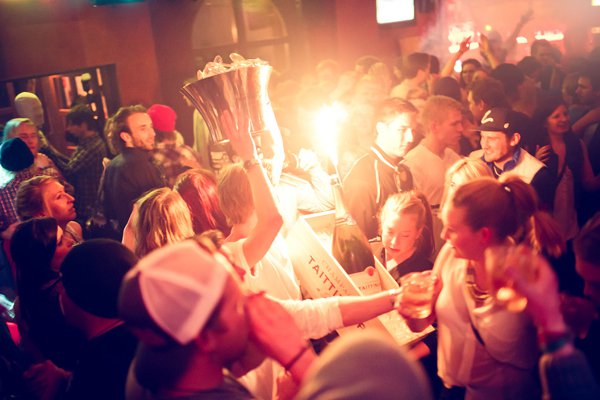 Photo by Oskar Bakke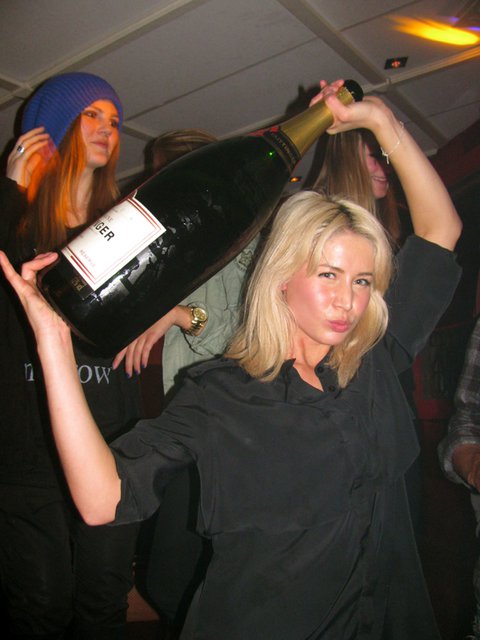 Photo by Jeff Schmuck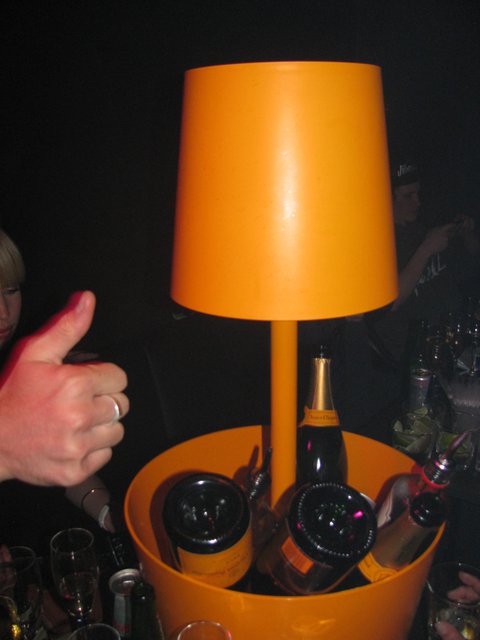 Photo by Jeff Schmuck
 
As twilight turned to dawn, the streets of Åre were then peppered with the familiar sight of cross-town journeys of individuals donning the same clothes as the night before, and highlighted by an enjoyable lunch at the always reliable Broken, before word came down from Olsson that the second scheduled practice had once again been cancelled due to dangerously gusting winds.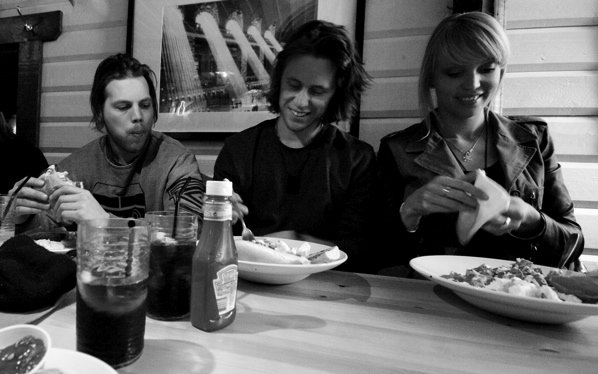 Broken. Photo by Ananda van Welij
Fortunately, the weather gods now appear to be gazing down upon Åre with more favorable omens, so perhaps the jackal of a jump will finally have its animalistic cherry popped this evening, as the likes of party rockers Luke Van Valin and Sean Pettit arrive to join in the fun and call the action. Until then, I suppose we'll have to party some more.
Stay tuned for more updates on the Jon Olsson Invitational, and for more information on the event, check out http://www.joibigair.com, http://www.jon-olsson.com and Jon Olsson's Facebook fan page.