(There's some color profile and size issues going on with my exported images right now, I'm going to fix this in place in the next day or two)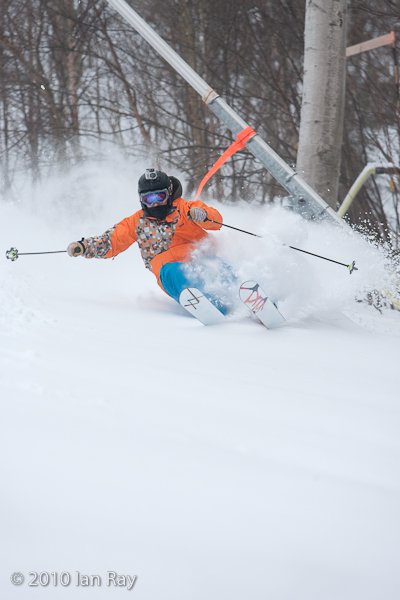 Adam getting after it somewhere at Jay. Nice, fluffy, deepness.
I was having camera issues all day, focus not working right, batteries crapping out on me, and then the ultimate kicker: a terrible grinding noise from the mirror box. Phone call to Canon in the morning, but it doesn't look good…… the Mark II N is definitely down for the count with a failed shutter/mirror. And best yet my backup 30D is also down for the count! AHHHHH! I might be shooting with a picture frame made of my fingers for the next bit!