Press Release from 4FRNT:
4FRNT Ski Company has been acquired by a group of private entrepreneurs from Jason Levinthal. The new owners Charlie Johnson, Will Armenta and Ebi Lange, are longtime friends, entrepreneurs, and passionate skiers. They are motivated by the purity and dedication of the 4FRNT brand to freeride skiing, and are eager to continue to elevate the company's founding mission of collaborating with pro athletes to develop the industry's most innovative and award-winning freeride products.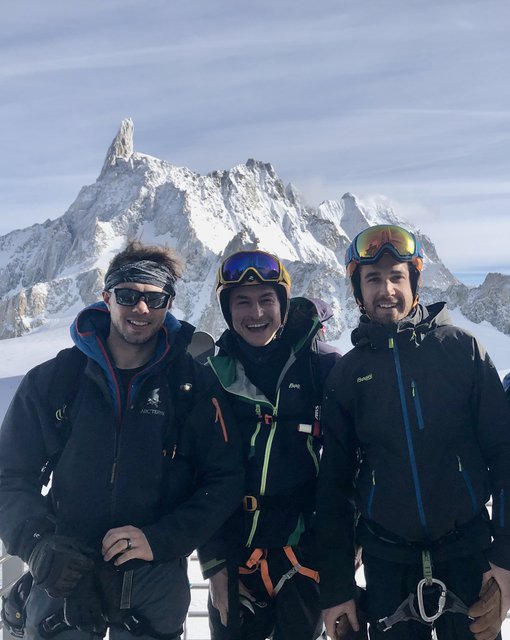 Charles, Ebi, Will (L to R)
Jason, a 25-year ski industry pioneer, who has founded and led several ski companies, says, "Converting this brand over the past three years from traditional retail distribution to ecommerce while modernizing the product line and digital marketing strategy has enabled 4FRNT to grow and achieve financial stability. It's only been possible thanks to the hard work and passion of every 4FRNT athlete, supplier, employee, and customer over the past 18 years. I feel fortunate to have been a part of this brand's rich history and I couldn't be happier with the new leadership taking the reins from here."
In addition to the growth of consumer interest in backcountry skiing, the new owners were attracted by 4FRNT's outsized reputation within the industry, athlete-driven product development process, and lean direct-to-consumer business model. Charlie Johnson who lives in Winter Park, Colorado and has previously competed in big mountain competitions says, "It's a dream to be so closely involved with a company I've admired and been a customer of for years. As we got to know the team and business model, it felt like a perfect fit. We couldn't be more excited about the current award-winning ski line-up and feel a deep sense of responsibility to continue 4FRNT's legacy while investing in its future."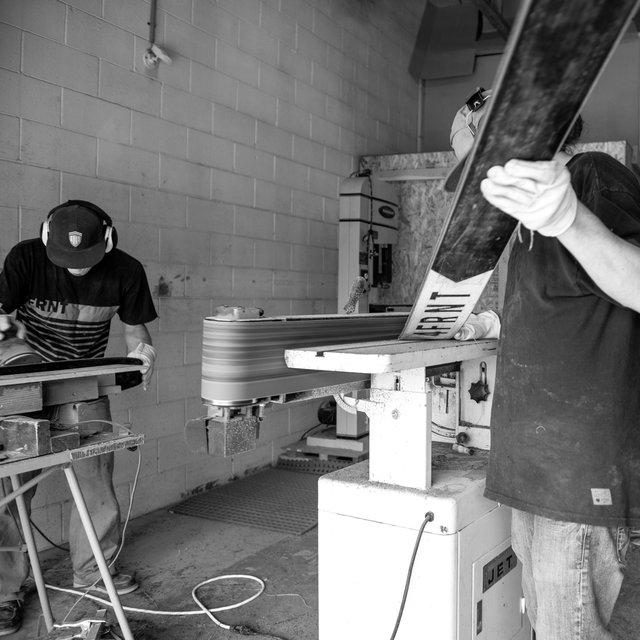 "Today's environment is accelerating the pace of consumer's transition to e-commerce and 4FRNT has a proven head start in the ski industry. We're eager to provide resources and guidance around the customer experience to advance its lead," says Will Armenta, a product management executive at a leading Silicon Valley technology firm, who invests in- and advises fast-growing digital brands.
Ebi Lange was heavily involved in the 2008 acquisition and turnaround of Rossignol, so he understands first-hand what it takes to run an efficient seasonal manufacturing business. Ebi says, "We have no intention of changing 4FRNT into something it's not. Our goal is to reinforce and permanently solidify the brand's values that got it here. We'll continue working with its current athletes, employees and suppliers, as responsible stewards of the 4FRNT brand, while providing the resources to take it to the next level."
4FRNT's marketing manager Sam Kimmerle has been integral in driving the brand in recent years and will assume the role of Brand Manager. He will continue to collaborate with Eric Hjorleifson "HOJI", Thayne Rich, and other athletes who are involved in content creation and product development. Legendary big mountain freeride skier and product designer HOJI says, "I've been with 4FRNT since its humble beginning and I'm happy to have the opportunity to continue working with the new ownership. I value their commitment to pushing the envelope of product development and look forward to what we can accomplish together."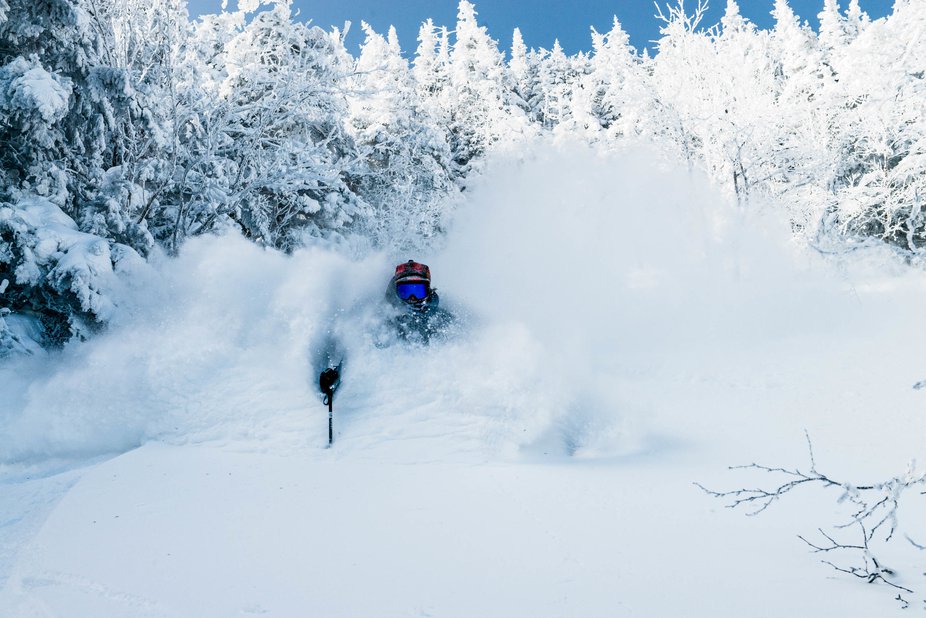 Marketing manager Sam Kimmerle getting the goods.
About the new owners:
Charlie Johnson is an entrepreneur and avid outdoor enthusiast, who lives in Winter Park, Colorado. He founded WC Johnson, LLC with his brother in 2010, is managing partner of several real estate holding companies, and an investor in early and mid-stage tech and retail business ventures. In his free time you will most likely find him somewhere in the mountains doing something fun.
Will Armenta is product management executive, investor and entrepreneur, currently working as the Senior Director of Product at a leading cloud-based financial technology firm. He is an investor and advisor at various growth stage companies, and previously managed portfolios at Goldman Sachs. He grew up skiing in Maine, now resides in San Francisco and spends much of his free time in the mountains of Lake Tahoe and along the coast of California.
Ebi Lange lives in Southern Germany where he oversees his family's manufacturing business AS-Motor, a leading producer of commercial grade mowing machinery with a footprint in over 40 countries. He grew up skiing in the nearby Alps, but has lived and worked for most of his adult life in the US where in 2008 he was involved in the acquisition and turn-around of the Rossignol Group.