On January 2nd, I headed up Whitewolf Ridge with Nathan, Patty, Jay, and Xander to build a little jump into some soft snow.  After a short walk we stumbled across this little zone and commenced the building.  Well, the boys built while I slept in a snow cave (sorry! bad jump building etiquette on my part).  Pretty soon, we had a nice, moderately sized stepdown and began seshing.  Here are some photos that Nathan took.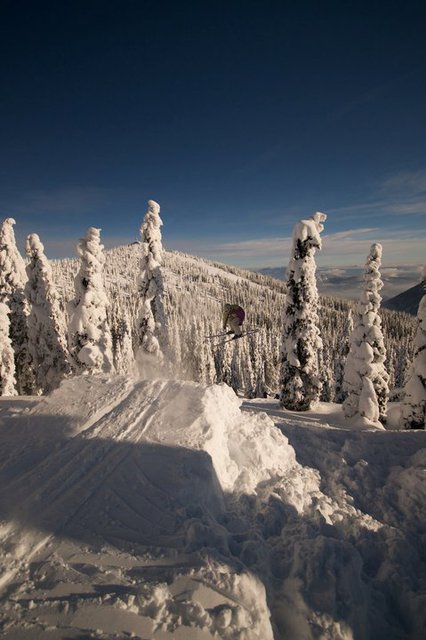 Me spinning.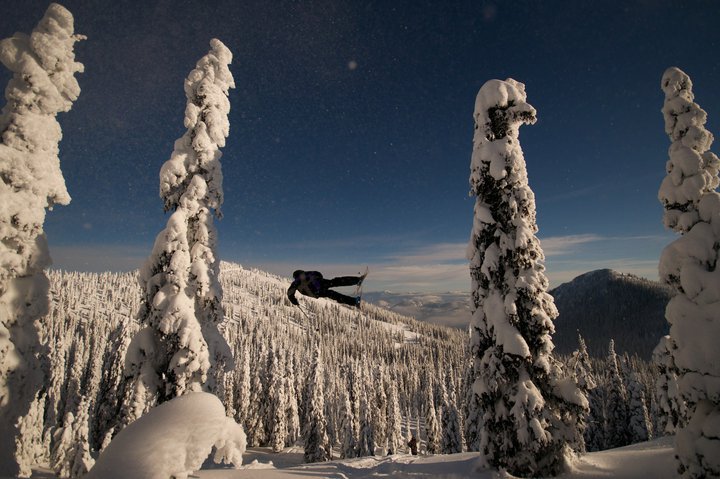 Xander overrotating.
Patty's dope daffy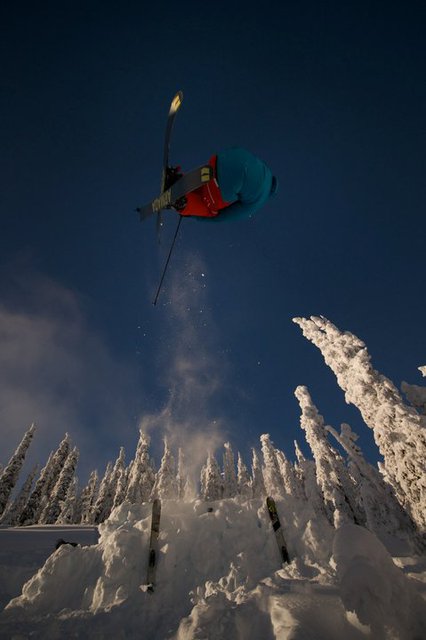 Jay's rodeo 7.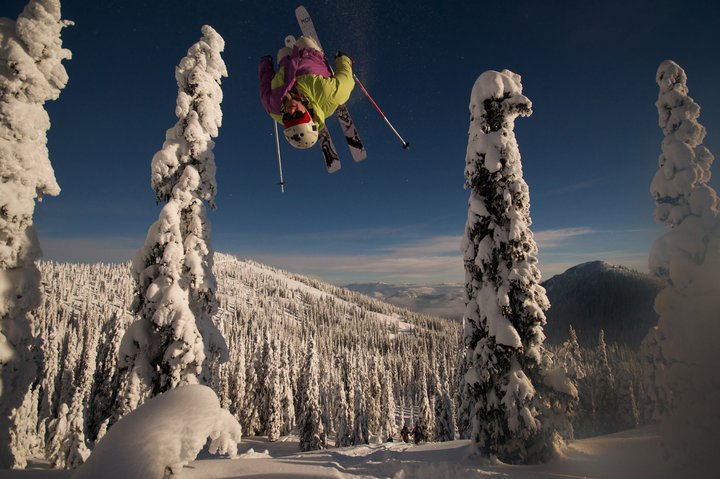 Me, upside down.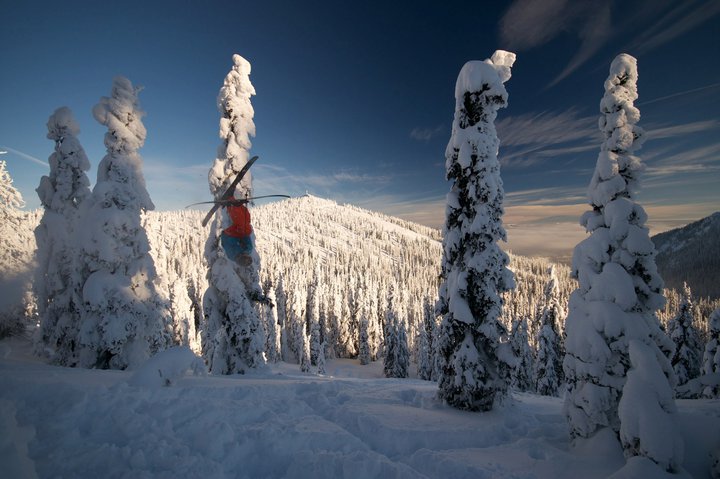 Jay's extremely inverted switch 5 treebonk.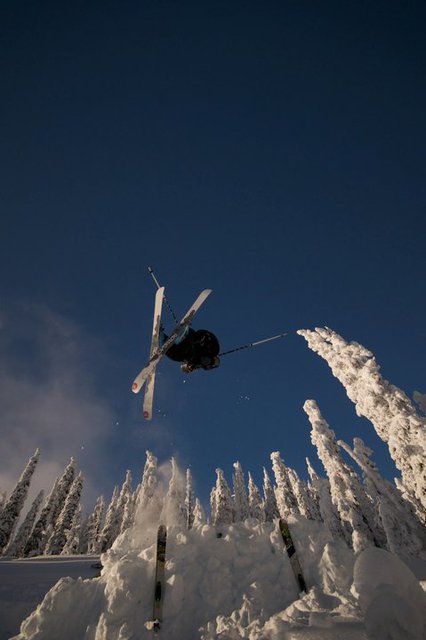 Xander - cork 7
Patty - cork/underflip 5.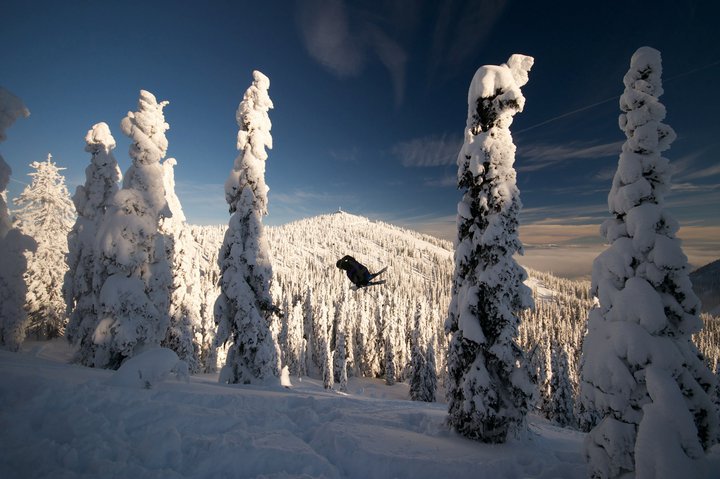 Xander, wrapping up a cork 7.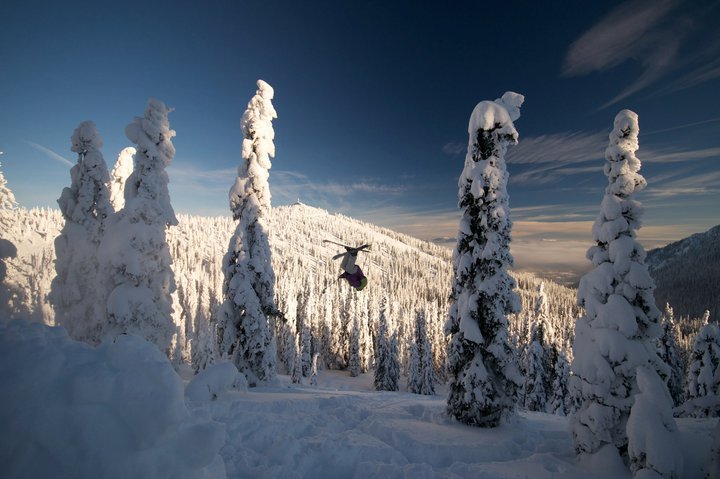 One last backflip from me.  (there's a gopro on my pole, but vimeo wont let me upload 2 hd videos in one week, so I'll post the video ASAP)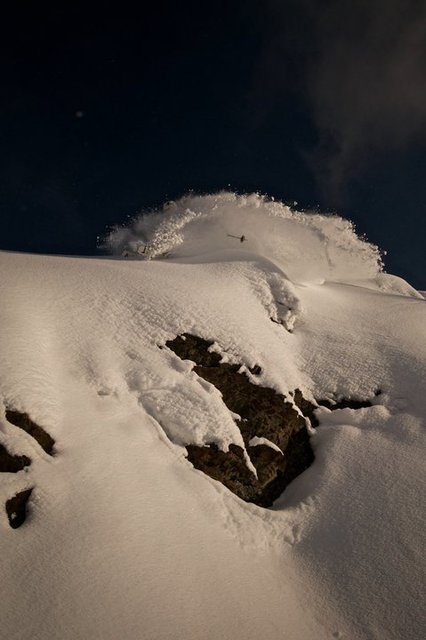 And a morning pow slash from yours truely.