BREWVIES TO HOST BENEFIT FOR FALLEN SKIING LEGEND JAMIE PIERRE
Salt Lake's Premiere Theatre/Bar/Restaurant has agreed to host 2 ski shows/party Feb. 23
Earlier this season one of skiing's greats was lost in an avalanche in the Wasatch. Jamie Pierre died in November 2011 in a tragic accident that shocked the ski industry. He was one of skiing's biggest innovators, a friend to many skiers among the world, and most of all, he was an all around great person. His loss is felt around the world and his legacy will live on forever.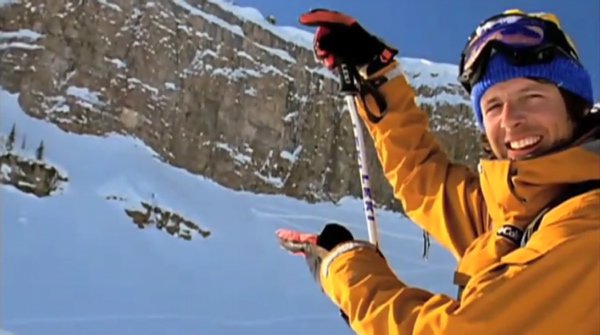 RIP Jamie Pierre
You will have a chance to show your support for this great skier and his family on February 23rd at Brewvies in downtown Salt Lake City, Utah. Brewvies will host two ski movies, along with an after party, which will include prizes, a raffle, an auction, and fun.  The shows will begin at 7pm with Poor Boyz Productions' "The Grand Bizzare" followed by Teton Gravity Research's "One for the Road". The movies will be followed by a DJ in the bar area and patrons can enjoy food and drinks while watching the films. 
Ticket prices will be on a donation basis, so if you can't afford a ticket come anyways and give what you can. Mark February 23rd on your calendar, and be sure share the event with your friends on Facebook by clicking here. And if you're unable to make it to the benefit, but would still like to support to cause, then please do so by clicking here, as every dollar counts.