Today, Armada is happy to announce that JP Auclair will now represent Armada Outerwear, Gloves, Poles, and Apparel in addition to hardgoods.
JP co-founded Armada in 2002 and has led a very successful career as an athlete, designer, and moviemaker. As one of the originators of the sport, his commitment led to many innovative products and film segments throughout the years.
Although he began his career in the parks of Quebec, JP's path took him to the west coast of Canada where he found his true passion for the mountains. His desire to further his backcountry knowledge has taken him to Alaska and British Columbia for guiding and avalanche classes. Nowadays, JP spends the better part of his time in Chamonix to explore the European approach to skiing and mountaineering.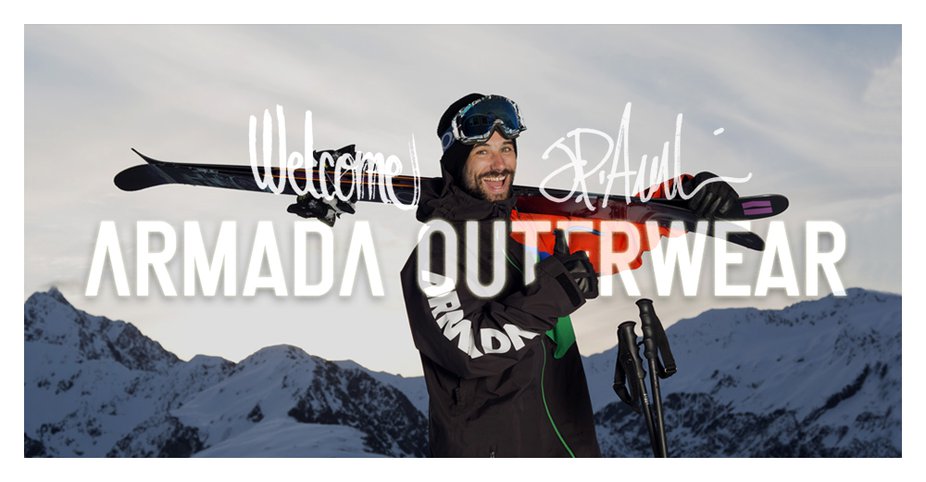 JP will work closely with Armada to expand their Vector Series™ Outerwear, which features GORE-TEX® fabric, as well as a pro model glove.
"We want JP to do exactly what he has done for the last 10 years; push the envelope with innovation and continue to re-define the image of the sport he helped create. Similar to all Armada athletes, JP has always been an integral part of the development and testing of skis and we are very excited for the future of Armada Outerwear." – Chris O'Connell, Armada Co-Founder.
"Product development and design have always been some of my favorite aspects of being a pro skier. As Armada continues to evolve, the new opportunities for creativity and design were simply too good to pass up. I'm exited to take a more holistic approach to designing a line from head to toe." – JP Auclair
Welcome to Armada Outerwear JP!