Evolve Chile and Valle Nevado are stoked that JIB PLAZA has found a new home for 2010. Jib Plaza is a small mini park set up which will be located at the top of the current park in Valle Nevado. Evolve Chile Campers will be able to session this section of the park all night long! This will be a perfect way to get in a sunset session & Chilean BBQ with no rush of being kicked off the mountain. Below are some pics of what the set up was last summer. Its not the biggest and greatest, but its definitely a fun little addition to camp this summer.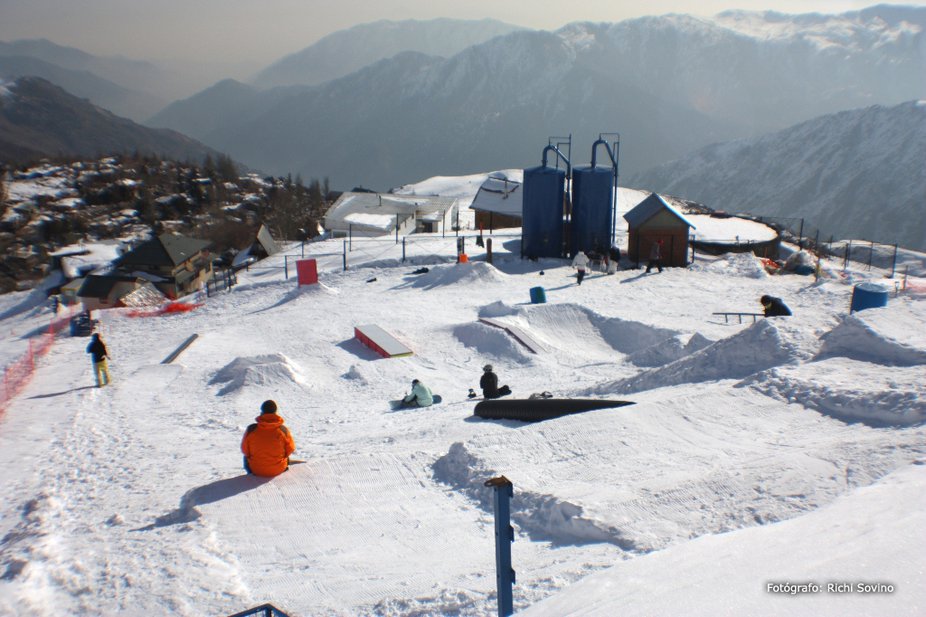 The 2010 edition of Jib Plaza at Evolve Chile/Valle Nevado will have some new features aswell.
All snowboarding in the video below, but you can get an idea of what the mini park will look like.