The sun is SHINING down on us today, mix that with the crisp cool air and FANTASTIC snow conditions and you get a superb day on the slopes of Brimacombe! There is still time to load up your gear and hit the road, you'll be glad you did!*** Another great weekend at the Brim is fast approaching, and we have something for EVERYONE!Join us for the second event in out SATURDAY NIGHT RAIL JAM SERIES,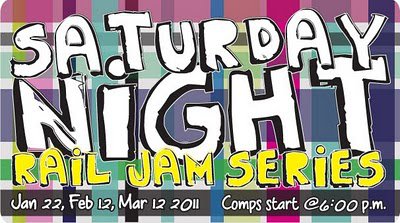 Brimacombe is proud to present the 2011 Saturday Night Rail Jam Seriesbrought to you by Brimacombe Proshop and Rentals, Elan, Scotties, Coal, Sessions, Oakley and Clarke Sommerville SportsREGISTRATIONSave up to $25 when you register in advance!$20 per event in advance$50 for all three in advanceor$25 per event when you register day-ofTHE RUN DOWN? Registration and Sign-in starts at 4:00 day of the comp? Registration and Sign-in ends at 5:30 day of the comp? Mandatory Riders Meeting @ 5:45 in the fenced in area at the rail setup? Comp starts at 6:00? 1 hour jam session? Finals will begin at 7:30? Big prizes and awards will be tossed out following the rail compCOMP FORMAT? One hour Jam Session (controlled drop-ins)? Riders will be scored on the tricks they can throw down, biggest tricks stomped puts you in the finals? Skier 11-15 years old and Skier 16 and over categories and snowboard 11-15 years and 16 and over categories? Awards for top three finishers and best trick in each division? Comp will be fenced off while park stays open through the night? Membership, night pass or lift ticket and Park passes are requiredRiders must be 11 years of age or older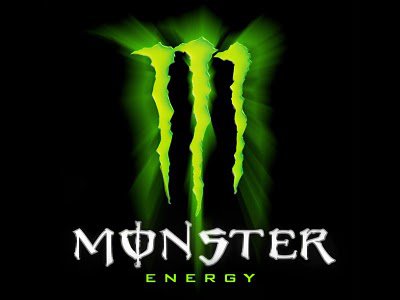 ***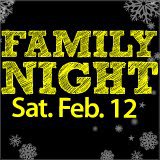 FAMILY NIGHT AT THE BRIM!Family Day may not be until February 21, but this February 12, 2011 join us at Brimacombe as we get your family off the couch and onto the slopes for Family Night!Join us for an evening of competition, camaraderie and live music in a jam-packed evening including a Rail Jam Competition, an Apres Ski Party and 2-for-1 Special on Discover Packages.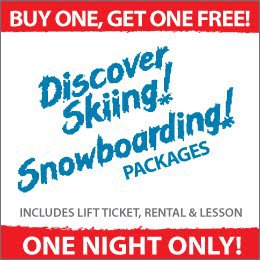 2-FOR-1 DISCOVER PACKAGES2-for-1 Discover Packages will be available for the evening of Feb 12! For only $48+HST, both you and a friend can learn to ski or snowboard with a Beginner Discover Package that includes a four-hour equipment rental and beginner lift ticket, plus a one-hour beginner lesson ? everything you need to get you started on the slopes!Not a beginner? Experienced Discover Packages are only $70+HST and are perfect for the lapsed rider in need of a refresher.PLEASE NOTE: This 2 for 1 offer is valid only for the evening of February 12, 2011. Lift ticket and equipment rental runs 5:00 p.m. to 9:00 p.m. Group lesson is at 5:30 p.m. Not valid in conjunction with any other coupon or promotional offer. Discount applies to Discover Package of equal or lesser value. Both Packages must be purchased in the same transaction.
APRES SKI PARTY: SATURDAY, FEBRUARY 12, 2011Join Brimacombe for our second Apres Ski Party this Saturday, February 12. Come get cozy in the East Chalet while enjoying dinner and munchie specials on sale in the cafeteria, and treat yourself to a drink from the cash bar.Live music by Josh Kvasnak.**New this year - Not only are the Apres Ski Parties now on Saturday nights, no tickets are required and no admission will be charged! So bring out all of your family and friends.***~ATTENTION~ WE WILL BE OPEN MONDAY FEBRUARY 21, 2011 FOR FAMILY DAY!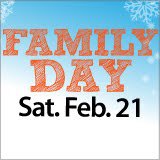 SPEND FAMILY DAY AT THE BRIM & SAVE!Buy any combination of two (2) Full Day Pee Wee, Student, Adult and/or Senior Brimacombe lift tickets at regular price on February 21, 2011 and receive one (1) Buy One, Get One Free lift ticket coupon, valid Tuesday to Friday from February 22 to March 4, 2011.While supplies last. Both lift tickets must be purchased in the same transaction***The PEEWEE SKI CAMP wraps up another successful season this weekend. I'd like to thank all the kids who participated and the parents who helped out along the way! A BIG THANKS to Gillian, Tyler and all of our councilors!It's been another day in Paradise!Cheers,MarkVISIT OUR WEBSITEhttp://www.brimacombe.ca/