It's a fair stereotype that skiers like to talk about their skis, boots, bindings, and other gear almost as much as they enjoy using them. A quick glance at Gear Talk shows that NS is no different. If you're reading this, I'm pretty sure you've been guilty of talking someone's ear off about why your latest buy is the best thing since sliced bread, so why not get paid for doing so?
Curated is an online shop unlike any other that sells sporting equipment. What sets it apart is that shoppers take a short quiz and are matched with an 'expert' who helps them find exactly what they need, be it ski, snowboard, cycling, golf, camping or even fishing equipment.
Many of you definitely don't need advice on ski gear. In fact, we see you dishing out great advice in the forums all the time. So, could you be making money doing the same thing as a Curated expert? To find out whether it really is as good as it sounds, we chatted with three of their current experts:
Edward Clem is a filmmaker (Book of Pow) and also a Curated 'ski expert'. This season will be his third as part of the team.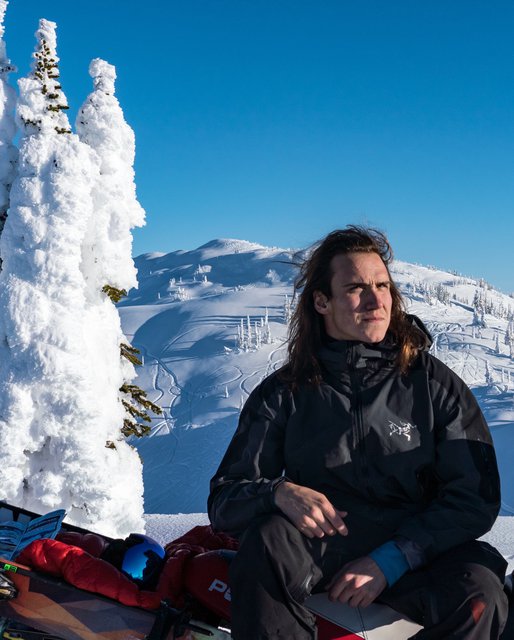 Ed filmed Book Of Pow with Taylor Seaton and John Spriggs while working at Curated
_
"I got involved when it was still tiny. I actually first found them through an ad on Craigslist. At first, I thought it was a scam, but I was like: 'whatever, I'm broke and I'm trying to film a ski movie this season and that's not gonna work if I don't have any money'. Next thing I knew, I was making sales and making a really solid amount of money."
The way it works is Curated experts chat online with each shopper they are matched with to understand their requirements, put together a selection of gear they recommend, and explain why each option is best for the individual's unique needs. Experts earn money from commissions on each sale and tips from customers.
Whether it be helping a beginner find their first pair of skis, identifying a race binding that would work well for a disabled skier, outfitting someone for their first backcountry tour, or finding boots that fit small calves, experts need to use their knowledge to help a wide range of shoppers.
Curated experts take as much or as little work as they want. Although most experts are part-time, it is possible to work more and earn more like 27-year-old Etienne Arent, who is starting his second season as a ski expert.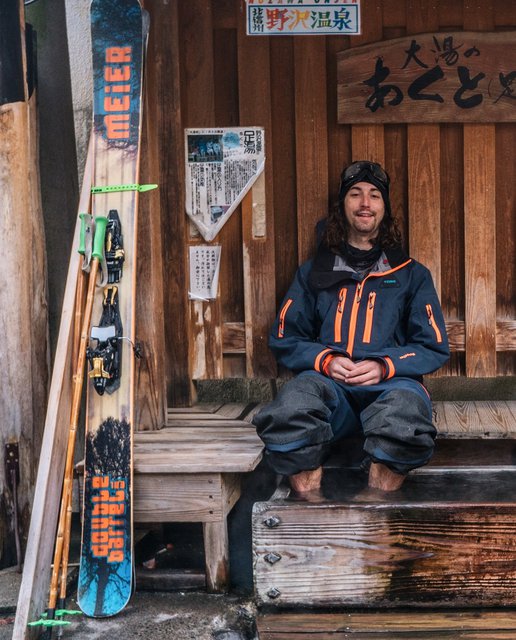 Etienne in his element
_
"Over the past winter, I was working 5-days-a-week, 40-hours-a-week. Most people start it as more of a side-gig, working a couple of nights a week just to earn some extra cash. Then, I started doing marketing projects as well. So I probably started at 10-20 hours a week, and as I got a couple of extra responsibilities, that kind of doubled the number of hours I was working."
There are limits on how many shifts you can work and the number of shoppers you talk to is based on how well you perform, but it's ideal for someone in college or even people living van-life.
"It's a really casual work environment, where you get to talk about something you're passionate about. For me, hopping on my computer to talk to people about ski gear doesn't feel as much like work as any other job that I've ever had. We know that we're all here to go skiing. It's understood that there will be times you're not available to help customers because you're out on the mountain."
We know how big many of you are on travelling and the challenge of finding steady remote work that pays well. Etienne explains why Curated has been a game-changer for him.
"Another big draw for me, and for the other skiers, is having remote work —that's all about something that you love to travel for— that's been a huge part of it for me. I've been travelling consistently, for the last six or/ seven years now, and I've been looking for remote work, so I can keep travelling. It's awesome to have found a remote job, that I can make good money at and keep doing what I love."
Curated experts have diverse backgrounds ranging from alpine racers to ski instructors, and many also work full-time jobs. Kelly Greene is thirty, works in corporate wellness for a major company, and is also Head of Ski Patrol at Bryan Mountain. She likes Curated because you can "kind of pick your schedule, made up of three-hour blocks."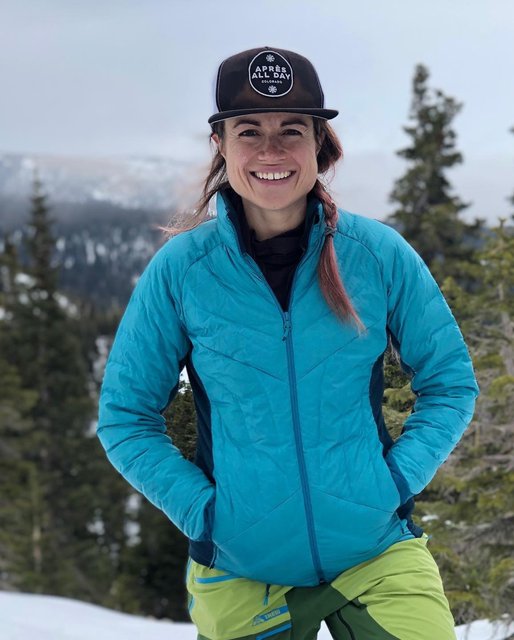 Kelly has multiple jobs, including Head of Ski Patrol and working at Curated
_
Kelly explains how she decides on her schedule:
"What I usually do is – especially in the winter, because it's dark – I'll do a Tuesday after-work shift, like 7 PM - 10 PM. You pick different shifts every week and they're all in three-hour blocks. It's a great gig no matter how you arrange things". But she also warns that you do get thrown the occasional curveball from potential customers:
"Someone'll be like: 'I'm 6'8, I've skied three times, and I have the widest feet you've ever seen'... It's competitive, challenging and fun. It's also a fun way to talk gear and get to know even more about what's out there," she continues. "I thought I knew a lot about skis before, but after helping other people with their choices, I'm definitely making way more informed decisions about my own gear."
It's not every day I hear about a company doing something radically different in the ski industry. Clearly, Curated experts are on to something big and loving what they do! Edward Clem's work-to-backcountry balance is definitely something that would appeal most to NSers. He's already shot a backcountry movie while at Curated and this season, he'll be making a sequel...
"I love working at Curated because it gives me the freedom to make my own schedule and do what I love during the winter. This season, John Spriggs, Taylor Seaton, and I are making a follow-up film to "Book of Pow" and Curated allows me to be out in the backcountry filming every day and still have the flexibility to work when I want."
Are you looking to fund your winter adventures? Curated is growing fast and expanding their team of ski and snowboard experts for the upcoming season. If you want to talk about ski gear, make some cash, and still have plenty of time to shred, check out their website to find out more and apply.
---
Sponsored Content