Come out and compete in Pennsylvania's #1 Summer Snow Event!
An East Coast Rail Jam in the middle of Summer???
We're back for round 2!!
The Rail Jam will take place as a part of our 6th annual Summer Snow day event, hosted at our Shop/Factory Farm.
Featuring free beer/wine/cider tasting, Live music, kids zone, food trucks, shop tours, etc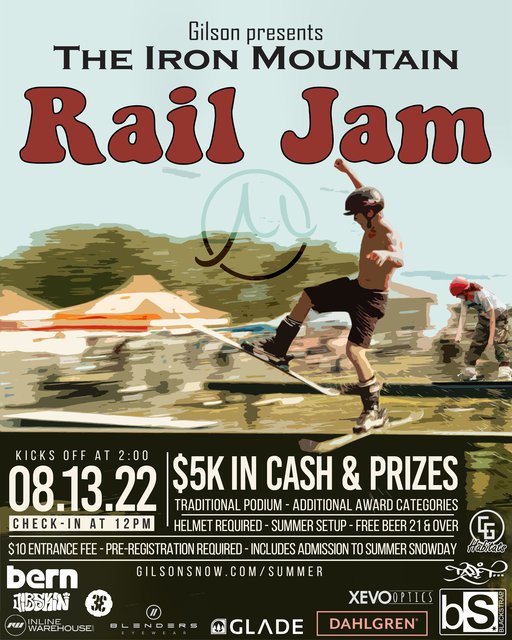 Where: 6985 New Berlin Hwy, Winfield, PA 17889
When: Aug 13th 2022
Check in: 12:00-1:30PM
Start time: 2 PM
Prizes: Over $5k in cash and prizes
Format: Traditional podium as well as additional prize categories and swag throw outs.
Who: Skiers and Boarders, Any age. Under 18 will require permission from a legal guardian.
Cost: $10 registration. Pre registration required.
Included: Summer Snow Day entrance, FREE pint glass and beer refill all event for 21+
HELMETS REQUIRED
SIGN UP HERE: https://gilsonsnow.com/summer-snow-day
This years setup will not only include our Iron Mountain, but also our portable drop in ramp we just used for the Philly Rail jam! With a variety of features provided by The Parks at Bear Creek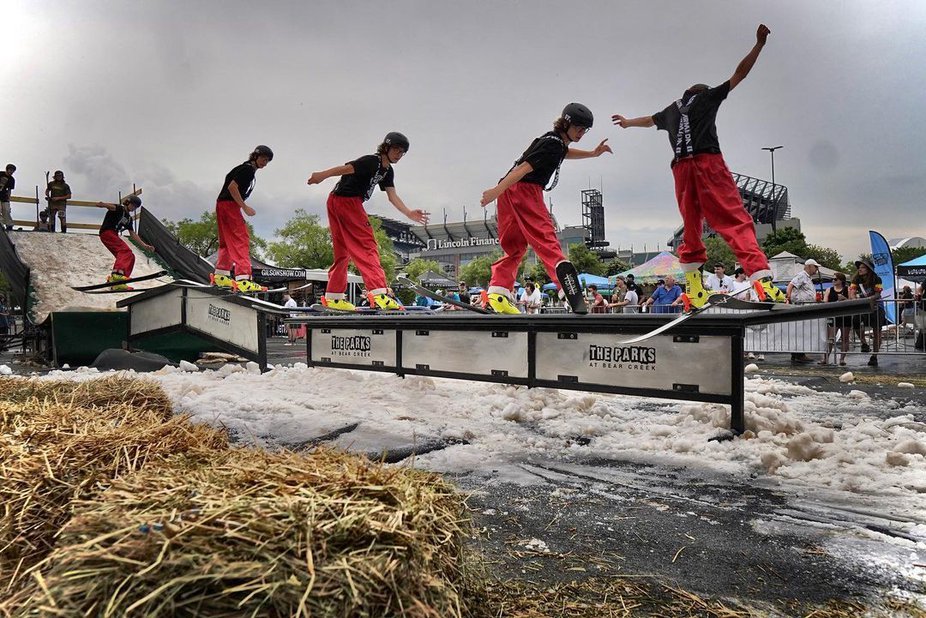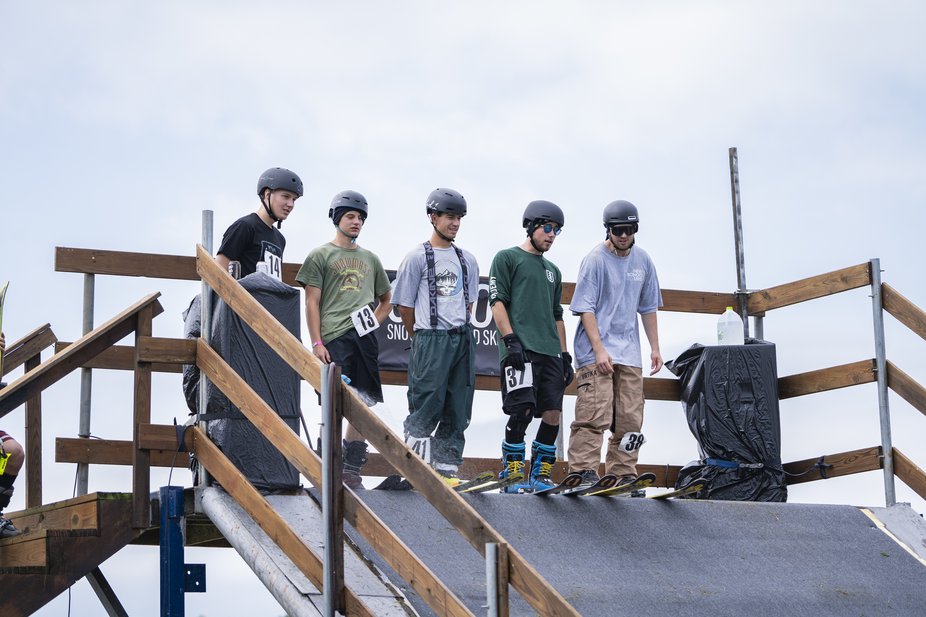 Please note: This year we are requiring pre register tickets for regular attendance to Snow Day. Tickets can be bought (FREE) here https://www.gilsonsnow.com/summer-snow-day
If you are coming to the Rail Jam with friends or family who wont be competing, please make sure they get Snow Day ticket
Come on out!
Bring your skis, bring your dog, bring your homies!
Tell your mom to come watch you ski! It's gonna be a blast!