INTRODUCING: WOODWARD TAHOE
Donner Summit, CA (July 12, 2011) – Boreal Mountain Resort, a leader in creating exciting snow features and innovative terrain parks for beginner through elite athletes, is expanding its niche in the world of youth action sports with the opening of Woodward Tahoe, a youth action sports freeride and freeski instructional center and camp program. Woodward, long recognized as a leader in the progression of action sports will bring "The Woodward Experience" to Tahoe with a new facility that will attract riders and skiers of all abilities. The Nevada County Planning Commission recently approved plans submitted by Boreal to build a 33,000 square foot facility at the base of the resort, the largest of its kind in the United States. Woodward Tahoe is scheduled to open in the summer of 2012, and will operate as a year round facility for instruction, training, special events and camp programs.
Winter snowboard and ski partnerships are not new to Camp Woodward, as Woodward at Copper opened in 2009, a sister resort to Boreal. "What is so exciting for me is to be partnered with an organization such as Woodward that prides itself on being a premier learning center for youth and a training center for high level and professional action sports athletes in snowboard, ski, skate and BMX," said Jody Churich, Boreal's General Manager. "In preparation for Woodward Tahoe, I've had the opportunity to visit the Woodward Camp in Pennsylvania, Woodward West in Tehachapi, California, as well as Woodward at Copper in Summit County, Colorado. They all carry an incredible vibe that we cannot wait to introduce in Tahoe."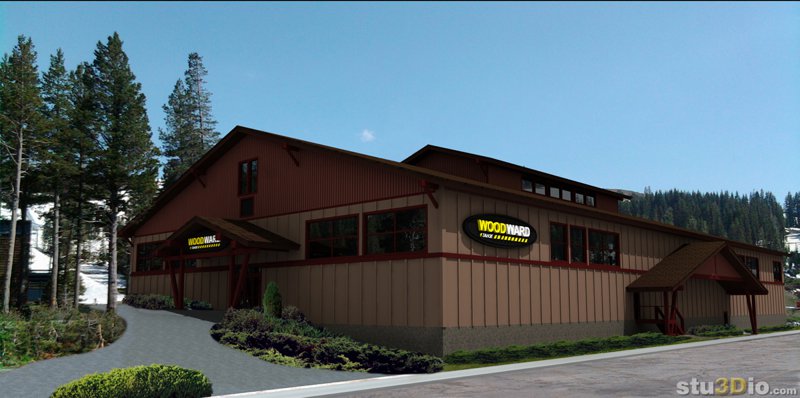 Gary Ream, President and long-time leader and creative force behind Woodward agrees. "Woodward Tahoe will bring a brand new set of experiences and opportunities to everyone who visits Boreal. As Woodward continues to grow its presence in winter sports, Tahoe is the perfect next step. We have learned a great deal from our success at Copper. Bringing "The Woodward Experience" to Boreal will be a great opportunity and an exciting adventure for all of us."
On every kid's wish list should be a camp experience at Woodward Tahoe. It will offer summer week-long camps for snowboard, ski, skate, BMX, and cheer/gymnastics with onsite lodging for campers. Woodward Tahoe will include an indoor skatepark, ski/ride ramps, foam pits, trampolines, and digital media area as well as outdoor park and pipe riding into summer. Winter will offer much of the same on a drop-in and daily program format. For more information on Boreal, visit http://www.rideboreal.com. For more information on Woodward, visit http://www.campwoodward.com or http://www.woodwardtahoe.com.