How's the belt you ride with? Stiff, not fitted perfectly and designed only to hold up a six-pound cowboy belt buckle? Yeah, that's what we thought.
Arcade solves these problems.
Arcade Belts is an athlete owned company operating in the wilds of Northern California. Developing belts that incorporate elasticity, quick release custom molded buckles, and marketable versatility, Arcade makes functional belts for your unpredictable lifestyle. Stretch was added to give you more maneuverability and sweatpants-like comfort. High tensile strength materials and commercial grade acetyl buckles were meant to be beaten and abused, because no one wants their gear to break down like a jalopy on a Guatemalan highway. Your pants just found their new best friend.
Founded by a professional skier, a leisure enthusiast and a college educated man-child, the three have come together to create products with function and comfort in mind. Following the success of their first belt, The Standard in 2010, Arcade is now introducing a full line of belts for Winter 2011/2012. While making products for riders has been their first initiative, Arcade is also focused on giving back to the community that surrounds them with events that raise funds for industry related non-profits.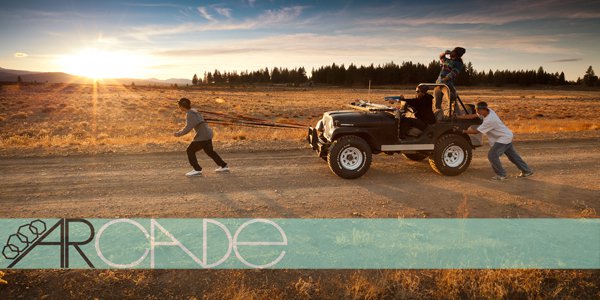 Welcome to Arcade, who would also like to present the non-award winning short film "Bananas & Belts"...
For more information on Arcade, check out arcadebelts.com.