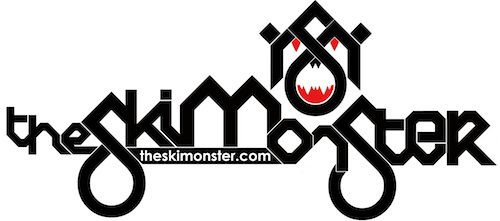 Photos: Jamie Walter
After a night off on Saturday, Phil and Henrik were on the move again on Sunday for the second stop of the Inspired Ski Movie Tour. The event was hosted at Montreal's TRH Bar, and went off with a bang. Before guests started arriving, the guys took time to check out the location with a private session in the indoor skate bowl. As the night wore on the place filled up and we took our time moving from the bowl to the patio and back to the bar. The PBR was flowing in serious quantities and as things got looser around trh, the anticipation grew for the premieres. In the meantime there were plenty of photo opportunities with Phil and Henrik who continue to impress with their willingness to interact with fans. It seems simple, but an Instagram shot with your skiing idols goes a long way, and the guys from Inspired are always up to help make a fan's night.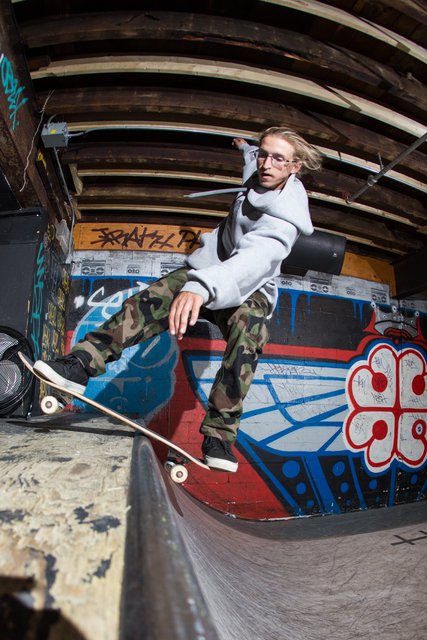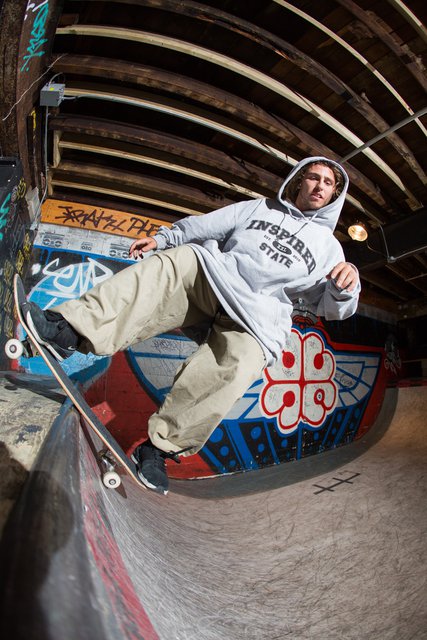 When it was time for the movies to show, Henrik grabbed the mic from DJ Blaster and gave the necessary shout outs before pressing play. Once again the crowd was stoked like crazy on Road to Zion. It's easy because the movie is built on good vibes. You can't help but smile at the POV shots of the slopestyle course in Sochi or the shot of Henrik and a member of the Jamaican Olympic team mugging for the camera. It's pure E-Dollo, and that's about as good as it gets. One Love.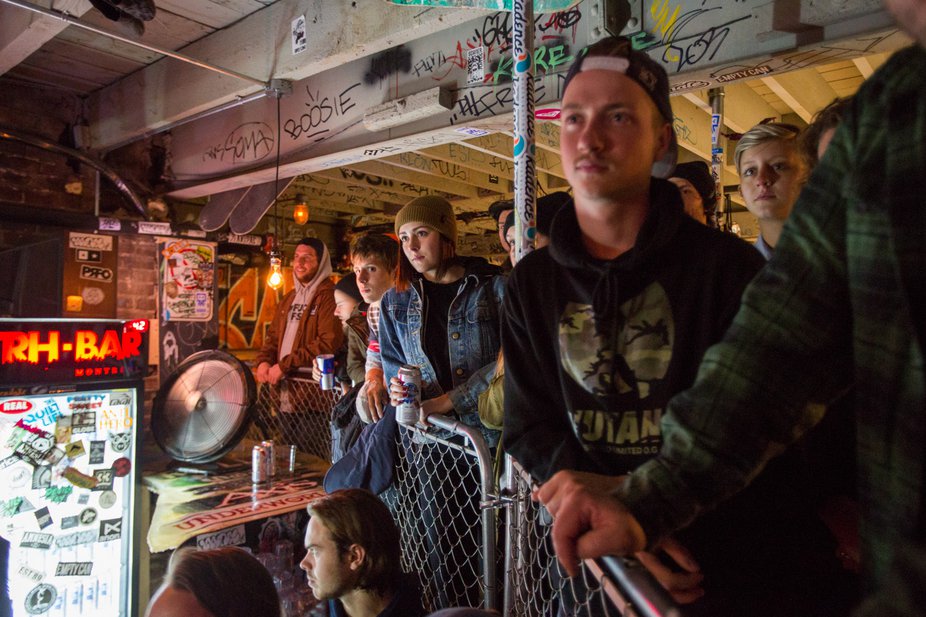 Keynote Skier' played second and once again failed to disappoint. Phil's creativity is unmatched, and watching his movie again revealed a slew of tricks that I had overlooked before. His session at Montreal's Olympic stadium is one of the best. Phil shreds spots that have been hit by bikers, skaters and skiers for generations but transforms them into his own unique canvas. It's a mission of tranny-finding, hand drags and closeouts and Phil flows through it with unmatched style.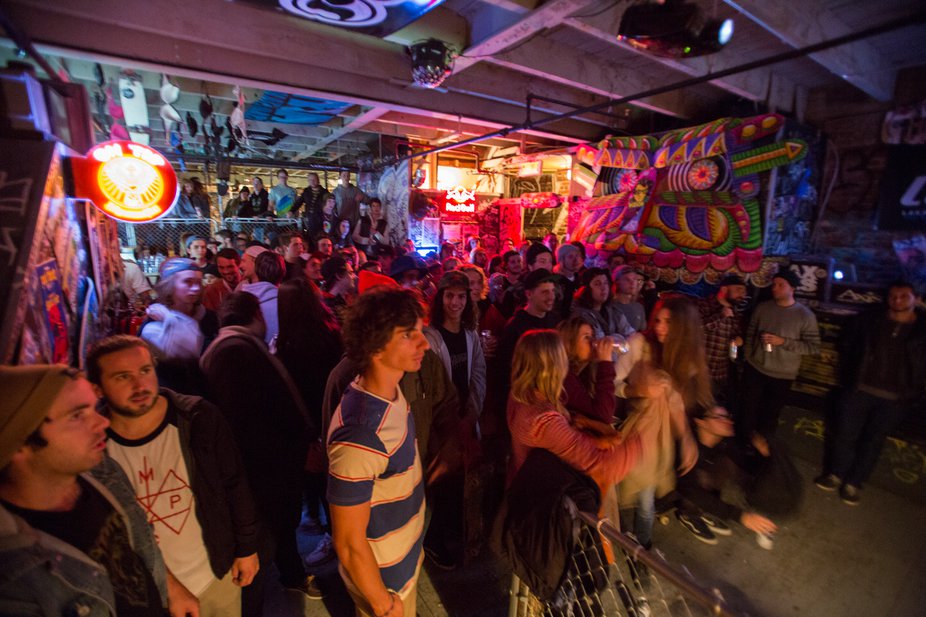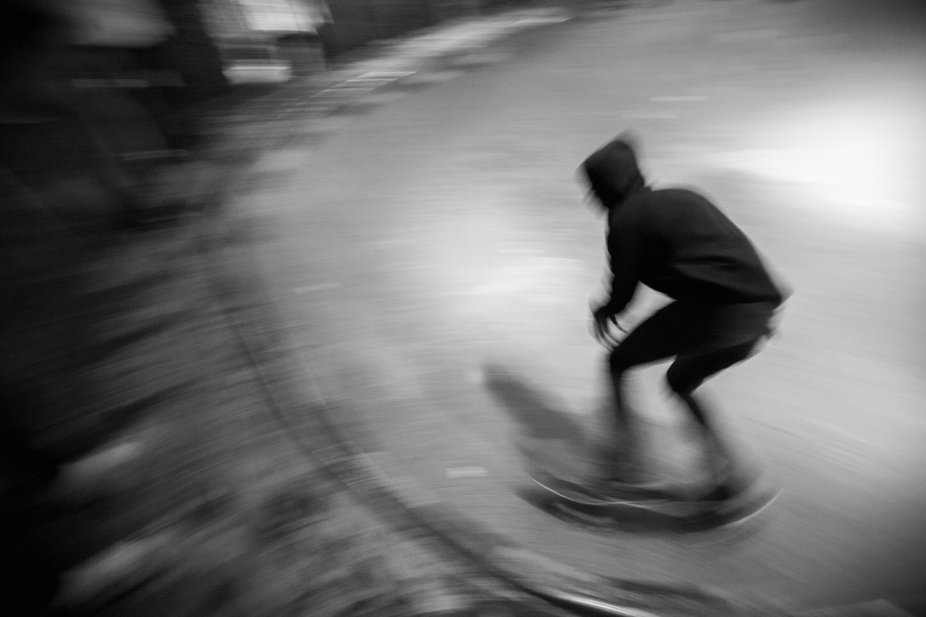 When the final credits rolled on Keynote Skier, DJ Blaster took the reins once again and the bar filled with oldschool hip hop. More PBR, more skating, more catching up with old friends as the night started to blur together in the afterglow of the premiere. Jeff Schmuck made an appearance as did Newschoolers' own Doug Bishop. They were just as stoked on the movies as anyone in attendance and helped to add to the good vibes. Eventually it was time to go home, as Phil and Henrik got ready for the drive to Burlington, VT for the next stop.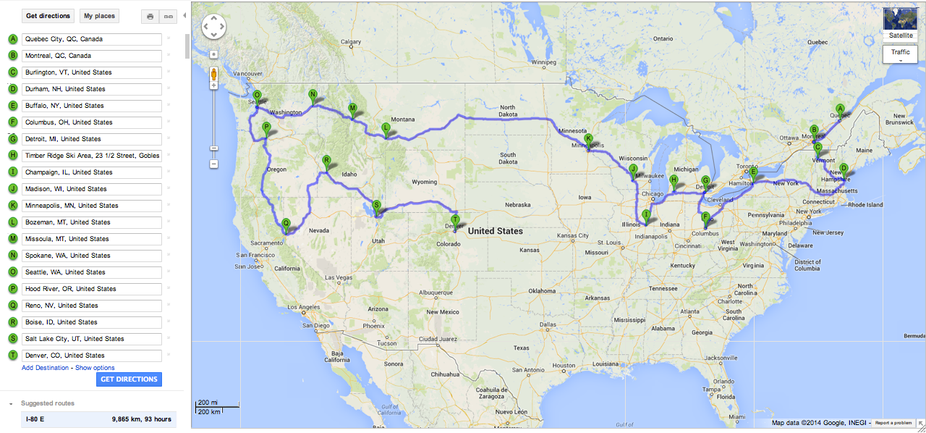 They've got 16 more stops and thousands of miles to go, but the guys behind the Inspired Ski Movie Tour are on a mission and you can be sure each stop along the way will be a special event. Don't miss it for the world!