Salt Lake City was home of the second to last stop of the Inspired Media Tour. In the past, Salt Lake has held some wild premiers. This in most part is due to the general level of intoxication of 4bi9, Hood Crew, and the large community of Newschoolers members who live in the area.
As I was driving to Salt Lake from Ogden, I was unsure how crazy this event would be. During the drive, I was listening to my good friend and fellow NSer, DINKLEBERG, describe the 4bi9/Stept premier that took place the night before. I had no idea who would be there and if they would still be drunk or extremely hung-over. From what DINKLEBERG recalls, Meeks was leading the pack of the 21+, who were at the bar on the balcony. The younger group was constantly being called squids, while having empty beer cans and the occasional bottle being thrown at them.
It took me a minute to find the movie, but once I got there I knew I was in the right spot. People of all ages were skating, playing kendama, and smoking cigs in front of the doors. Soon after, the pizza arrived. Everyone rushed over to grab a slice from the dozen or so boxes of Little Caesars. Meanwhile, Phil and Henrik were inside signing posters. After a few words with them, I took my seat in the front row and quickly got ready for the movie to begin.
After a short intro from One Love Ski Club, Phil and Henrik were up on stage. Phil gave a quick introduction and his movie was played. It was about 15 minutes in length and jam packed with bangers. Between Phil's unique no-poles backcountry style and his ability to flex skis in ways skis shouldn't be flex, I was unable to keep my eyes off the screen.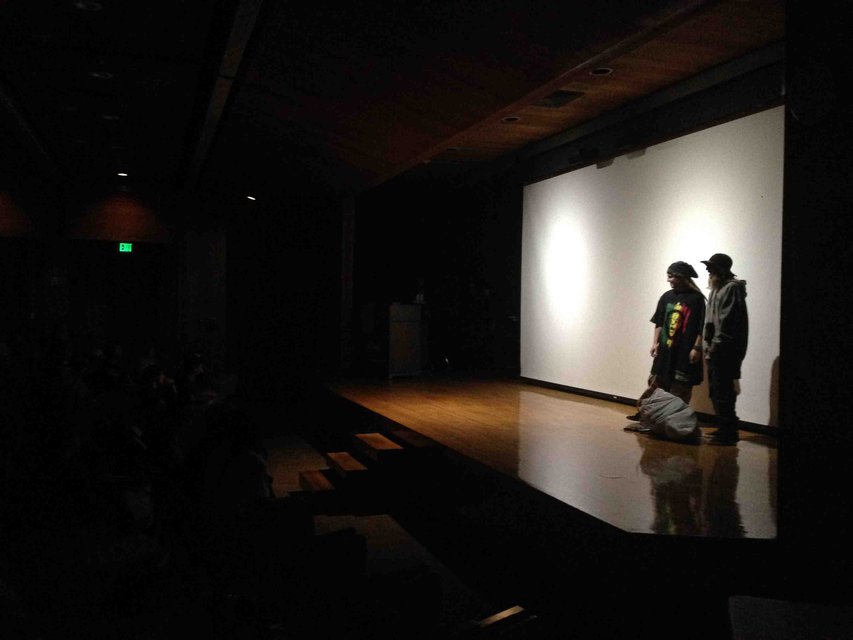 Phil's movie ended and everyone was hyped. After a quick product toss, Phil and Henrik were back on stage. A surprisingly quiet spoken Henrik describes his season and a little about the movie. Everyone was stoked as the movie started. The reggae filled movie was about 25 minutes in length and will go down in history. Henrik's ability to ski all sorts of terrain is insane. After an unbelievable last shot, the credits came on, which were dedicated and filled with shots of Tom Warnick.
After the movie came to conclusion, there was a quick raffle and everyone was up on-stage flashing wu-tang to camera. Everyone dispersed into different directions and headed home. Overall, it was amazing. As Phil wrote in his article, "big ups to the crowd whom was loudest out of all tour so far!"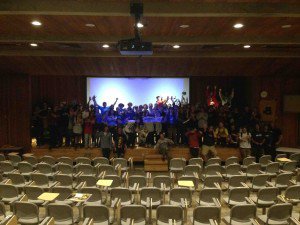 Photos courtsey of philcasabon.com