The 2011/12 Salomon demo gear arrived and is ready to go! Salomon worked directly with their team to come out with some new product and technology including the Rythym binding (above) which comes in four different color ways, green, purple, yellow and red. Session 1 campers arrive on Monday and will get the first chance to demo next year's gear before anyone else for free! The entire Salomon team will be at camp hosting Session 3 from June 26th to July 3rd. Check out the rest of the new Salomon goods after the jump.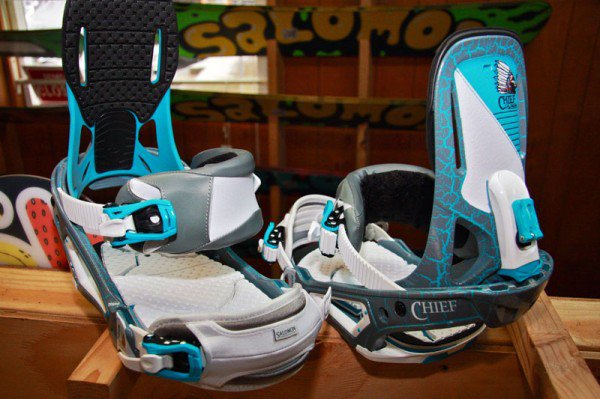 "The Chief is packed full of new tech for 11/12. Cainted footbed, 3D Supreme ankle strap and out long throw Viper ratchet. Our best binding for the advanced rider, on board every day-riding whatever the snow throws your way. Responsive, comfortable and built with quality."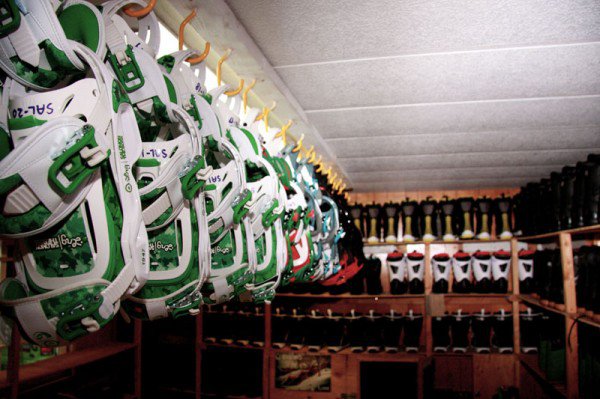 Chris Grenier's collaboration binding with LRG and a wall full of brand new boots in the background.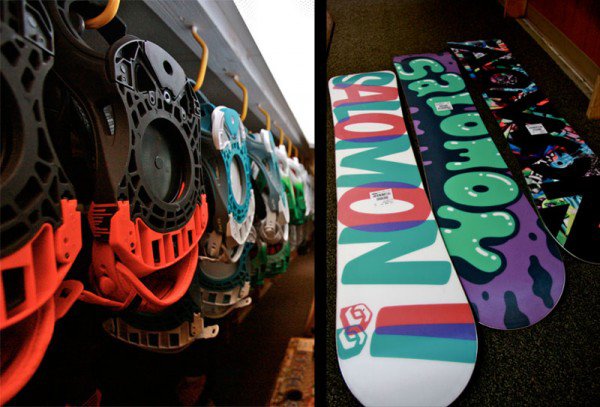 The Salomon Chief Binding in Dark and Light (left) and the base graphic for the brand new women's Oh Yeah!, the Sanchez and the Acid (left to right).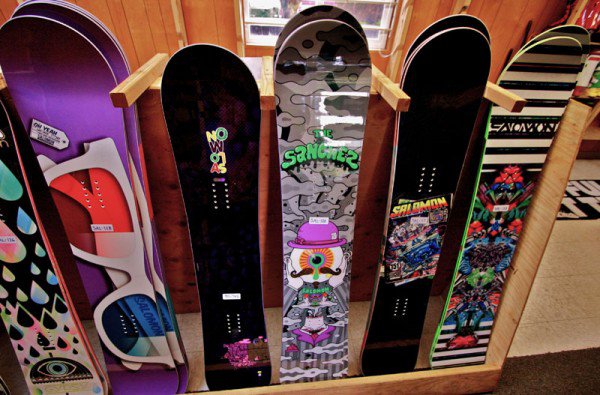 From left to right: the women's Gypsy, the new Oh Yeah!, the Mini Drift Rocker, the Sanchez, the Riot, and the Acid.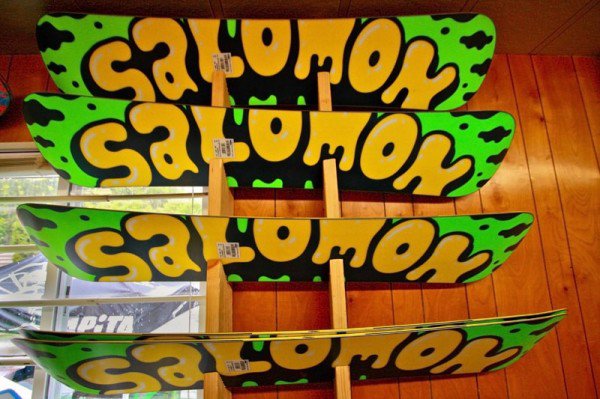 A wall full of Salvatore Sanchez; a true-twin board that is "jib-friendly" and a favorite of Salomon's Harrison Gordon. Says Harrison, "it has everything I need to do what I do… you know?"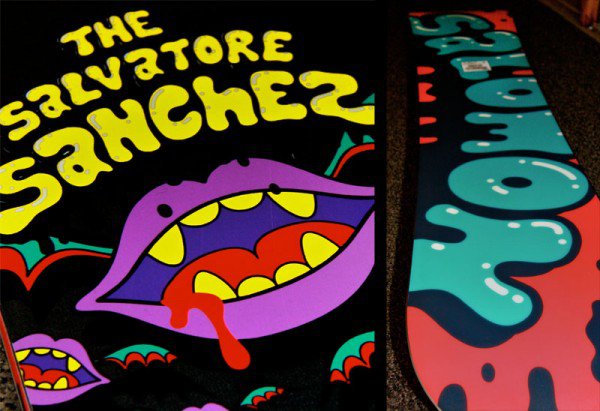 The 151 Salvatore Sanchez in the black colorway.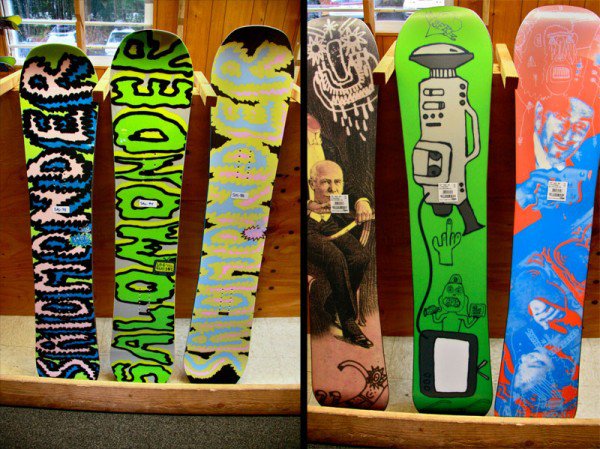 "Jed and Grenier's urban assault vehicle with Easy Press core, Equalizer sidecut and a Flat profile for no hang-up hams; the Salomonder is designed by Chris Grenier and Jed Anderson to meet the standards of the best rail riders in the world. Straight up."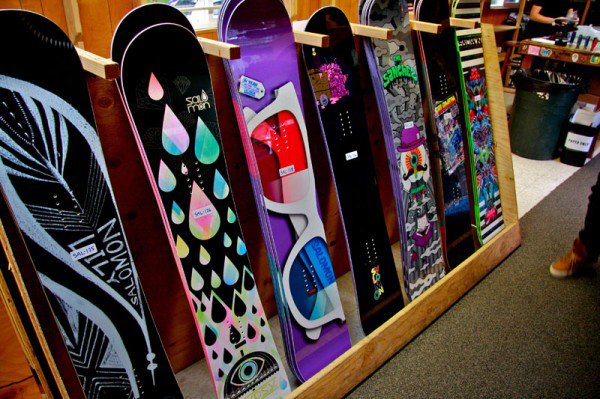 From left to right: the women's Lily, the women's Gypsy, Desiree Melancon's new board of choice the Oh Yeah!, the mini Drift Rocker, the Sanchez, the Acid and the Riot.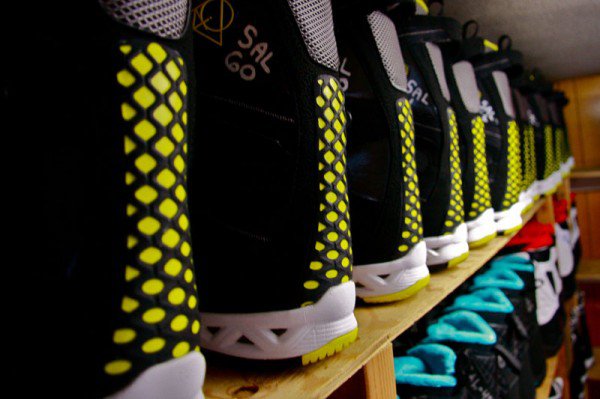 The back of Salomon's new F4.0 boot that introduces " a new low-impact, high-speed lacing system that puts hustle ahead of muscle. 3-Power panels and a fused liner for to your foot in one single pull of the lace; in one motion your foot is wrapped in a low-profile running shoe inspired boot." This boot is part of Salomon's lightest board boot and binding combo.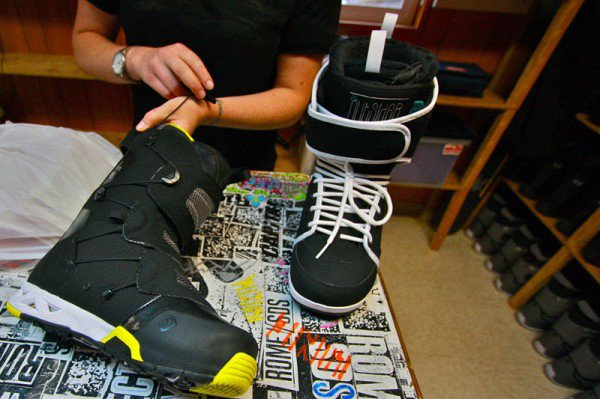 The Demo Manager, Jenny Curto, shows how the new lacing system works and another new release from Salomon, the Outsider.
Windells - BMX. Skiing. Skateboarding. Snowboarding.