Photos: Grant Whitty // www.grantwhitty.com // @grantwhitty
I first heard of Quinn back in spring 2016 when he joined Level 1 at the SuperUnknown XIII Finals in Winter Park, Colorado. Since then, we've been seeing more and more from the Montana native- last winter he joined Henrik Harlaut for Armada at the Dew Tour Team Challenge, and will return to Dew Tour next month to compete in slopestyle. I caught up with Quan to talk style, the 'Roasted' film, and what the future has in store.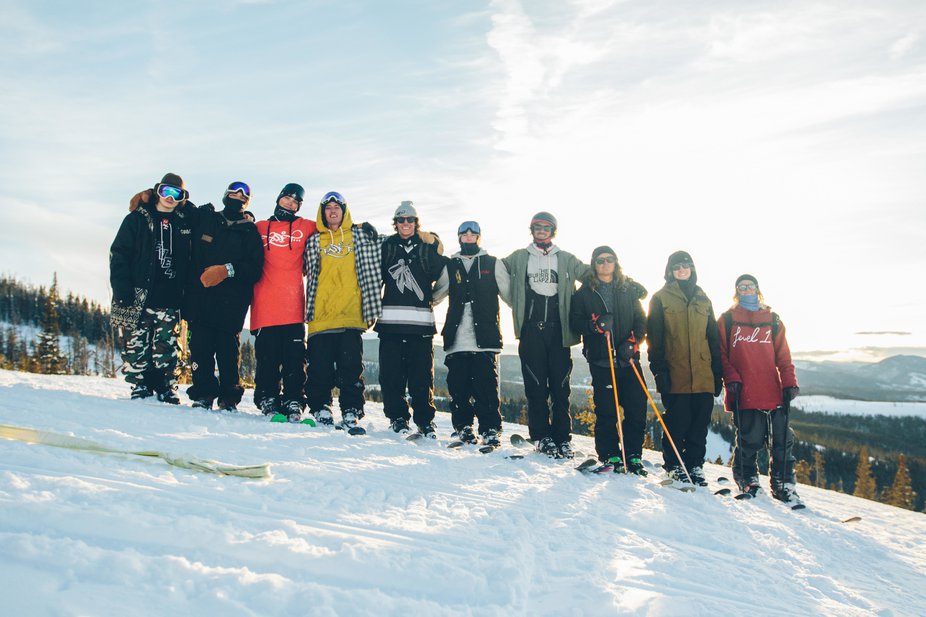 The Level 1 SuperUnknown XIII Crew
Hey Quinn! For anyone who doesn't know, tell me a bit about yourself.
First off, what up Erica and Newschoolers fam. Thank you for asking to do the interview. Hyped to answer some questions.
I am from Missoula, Montana and am 20 years old. Originally, I grew up skiing a little two lift mountain called Snowbowl. They didn't have a park but thanks to the internet and some older kids at the mountain that were into skiing rails and jumps I was able to find park skiing. From there I just religiously watched edits and jumped on the tramp. If I wanted to ski in the park I had to go to contests and just try all the tricks I wanted to do either in practice, the contest or after shredding with homies. I ended up really falling in love with it. So at age 16, I moved to Park City for three months, the next season for five months and then the whole season after that. I was able to still graduate in Montana in the spring of 2016 which was really fun to walk with some kids I went to kindergarten with. Always nice to go back to the roots. Now we're here, current day. Lovin' it.
You have amazing style. Has style always been important to you?
Thank you, I would say I always had my eye out for someone doing something differently. I have always really liked that. But it wasn't until I was about thirteen and watched "B&E" show - Muddy Winter was where I really realized how important doing things with style was. That really was a big turning point in what I thought was fresh and what wasn't. If there is anyone reading this that hasn't seen that. Go watch it.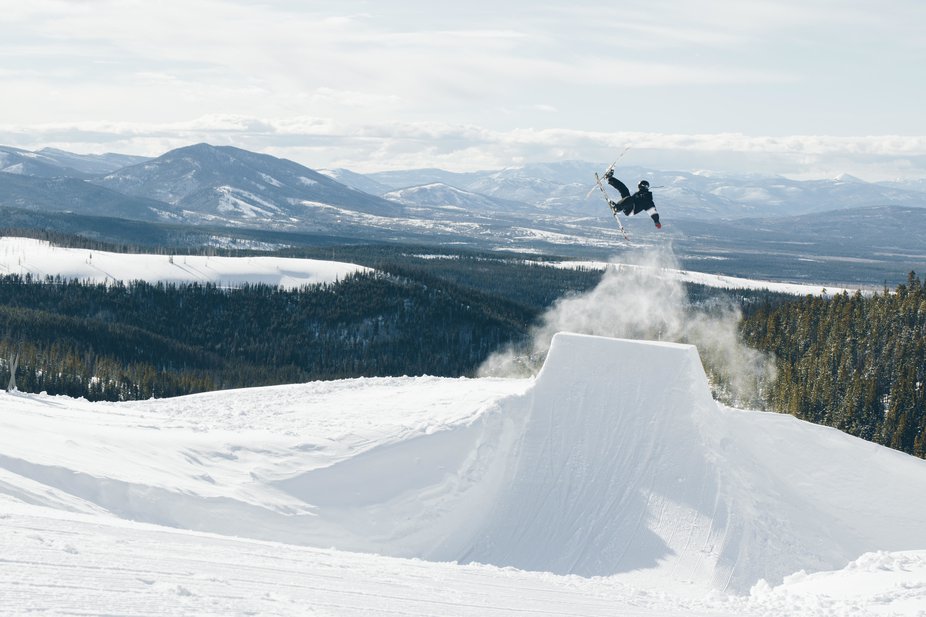 Tell me about the 'Roasted Crew' and what went into making this year's film?
Haha, the 'Roasted Crew' still needs a name. We are waiting till one comes naturally. With so many creative individuals you would think we could come up with something easy. The crew is so damn sick though. All good dudes that are hyped to ski. Oliver, the Filmer and visionary behind everything is a G. He puts in a ton of work. Filming, editing and getting us what we need. So we are really hyped on him. A lot went into the film. I think we all just wanted to make something we thought was good. Now we all want to one-up ourselves by a lot. So that should be fun.
Is another film in the plans for this season?
We had a little squad meeting the other day that felt semi-productive haha. Some good stuff came out of it and the plan is to make another movie for sure. Hopefully it feels as light-hearted as last time with a little more outside support.
https://www.instagram.com/p/BbLJ2nzBsdF/?taken-by=qwolferman
Who are some skiers you have looked up to or tried to emulate?
Since I saw that first B&E, Phil and Henrik were definitely who I was tryna ski like. Not much has changed. I try to keep it true to myself as well though. Always fun coming up with your own ideas. I find myself looking up to a lot of kids my age and younger even. There are so many good skiers anymore that are more accessible to watch than ever. So a lot of new inspiration comes from the gram. It doesn't stick with me as much as a good edit or ski movie will though.
What's in store for the future? Do you have plans for the foreseeable future or just seeing where the wild ride takes you?
The future is looking pretty damn fun for this season. Definitely going to be busy which I am excited about. I am at my first World Cup in Stubai Austria right now, after this I go to Dew Tour and am in the Slopestyle there, as well as the team event again with Armada which I am really psyched about. That shits gonna pop off. Then continuing into all the Olympic qualifiers. After that, Just gonna try and film every single day till my body won't let me. I really want to step up my game in both contests and filming this year. So I'm pretty damn hyped for that. Then we will see where the ride takes me.
Peace, and thank you for asking some questions!
QUAN