An in-depth look at Faction's revamped Prodigy 3.0 for 2021, with ski specs, a full review, and backslap gifs.
_
Ski: Faction Prodigy 3.0 2021
Length skied: 184cm (+178)
Actual length (Tip-tail w/ straight tape): 183.7cm
Shape: 133 / 106 / 125 mm
Measured weight (each ski): 2088/2096g
Mount: -2cm
Binding: Tyrolia Attack2 16
Days skied: 14
Reviewer height/weight: 5'9, 135lbs
Review location(s): Saas-Fee
Conditions skied: Freshly groomed, deep pow, crud, park, summer park, touring (w/ Daymakers)
[Editor's note: Our review was conducted on the 2021 Faction Prodigy 3.0, which is unchanged for 2022 & 2023 except for graphics]
_
The previous model of the Prodigy 3.0 was my favorite ski for the '19-20 season. I skied them most of the previous summer in Zermatt's jibby park and then used them for my early season pow days and even some icy winter park laps when winter rolled in. I was somewhat surprised to see Faction change what felt like such a winning formula to me. The footprint of the ski is fairly similar, but things have changed quite significantly with the 3.0 and 4.0 for 2021. It was initially difficult for me to make direct comparisons between the 2021 ski I was sent which was a fairly true to length 184, and the 2020 model I had been riding, which was a '177' that actually measured 174.6cm. But over the summer, I skied Antti's pair of 178s a couple of times which allowed me to better compare the two skis.
_
Shape/Flex/Construction:
The new Prodigy 3.0 is quite significantly different from its predecessor. The old ski was basically shaped like a powder ski that had been put on a diet. Long rocker lines, minimal camber, and plenty of taper. The new ski retains the fairly aggressive taper, although the ski is a touch wider overall (+2mm in the waist and +5mm in the tip/tail). The turn radius, therefore, comes down to 20m in the 184 (vs 22m in the old '183'). The ski now has much more camber and significantly less rocker at both ends. In short, it is shaped more traditionally for all-mountain performance.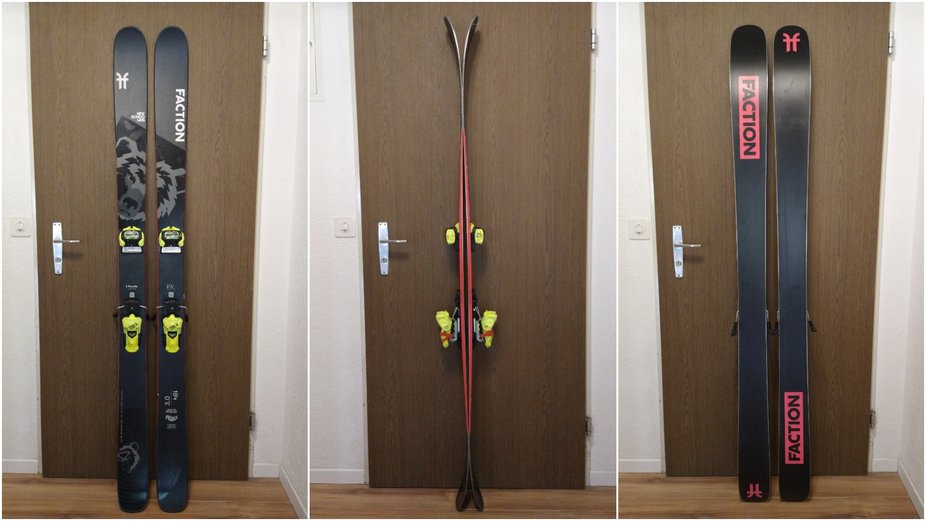 The core of the ski has also changed. The previous model was poplar/ash but the new ski uses a pure polar core, which is now used throughout the Prodigy line. The upshot of which is the new Prodigy 3.0 is quite significantly softer than the old ski in the rockered section, but more energetic feeling. It remains a solid ski in the cambered section. It also has beefed up edges.
_
On Snow:
On groomed snow, the new model of the Prodigy 3.0 definitely outperforms the previous model. It is a touch softer but the added camber, longer running length (even size for size), and shorter turn radius make for a ski that feels good in the turn. With its 20m radius, the ski feels comfortable making both shorter and longer turns on edge. It has a lot more energy when exiting the turn and feels a lot more poppy too when bouncing off small features dotted around the hill. It didn't really feel like it had a speed limit that I could find, but then again, I'm not the most aggressive of skiers. It's still a fairly damp ski in the grand scheme of things, but its predecessor was ridiculously so. It doesn't, however, pivot in quite the same way in tight spots as the previous ski did, because it is that much less rockered.
In crud, particularly when it is refrozen, these do get deflected a good bit, being a bit softer than the last model. The old ski almost had too much rocker for these conditions, so that's not a huge change in performance. Personally, I found the dampness of the previous model more conducive to shitty conditions though. However, if you're buying this kind of ski worrying about those kinds of days primarily, there are better choices than either, the new ARV 106 among them.
A note on mounting:
I skied these mounted 2cm back from true center. Recommended is 8.4cm back, so I was way forward of the mark. That didn't seem to affect the groomer performance too much, and it was way more conducive to park skiing. As is often the case, I spoke to a couple of guys on the team and they tend to mount around that spot, so I rolled with that. I wouldn't go as far back as recommended personally, but if skiing forward to pow is your focus, maybe 3-4 back would be good.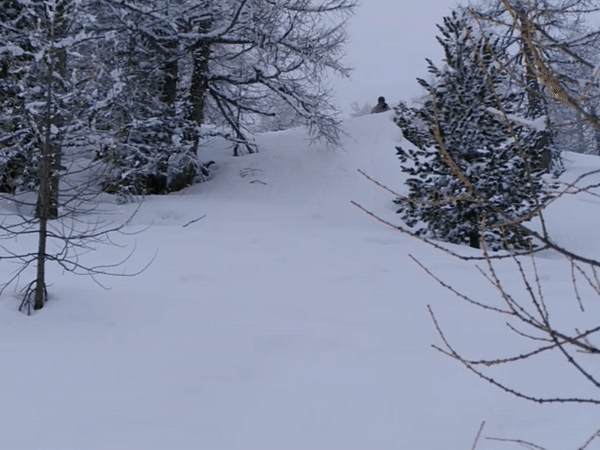 Too close.
_
Powder/Big Mountain:
The old Prodigy 3.0 was an exceptional performer in deep snow for its width. For lighter skiers like myself, I couldn't really see the point of sizing up to the 4.0, it was that good. It's still a good ski in deep snow, in fact, that's where I primarily skied it, but it isn't as good as the previous model. The reduced rocker makes them a bit less floaty, despite a touch more width throughout and they don't go sideways as nicely either. In the shorter 178, I'd expect this to be even more true than on the 184. To be clear, they are still a decent powder ski, but they are no longer exceptional in their class. I would say they are roughly equivalent to the pre-2021 Armada ARV in that regard.
For stomping landings, I definitely prefer the new ski vs the old one, despite it being a bit softer. I'm increasingly finding that, except in extreme circumstances of noodle flex (Line Blend, J Skis Vacation), the profile of a ski plays a far greater role in landing stability than flex. The old 3.0 was a stiff ski but when you landed backseat, you still wheelied out because it was so rockered (and to be fair, quite short). The same has been true of some ON3Ps I've tried. The new ski had plenty of support for landing a bit off (even in the 178). The 184s actually became my charger ski for the season and I went bigger on them than I have on any ski before. Bear in mind that I mounted a long way in front of the mounting point, which means there is more tail than intended, which equals more stability back there (and less float). They are also a longer size than I would normally ski, except for in pow skis with tons of rocker.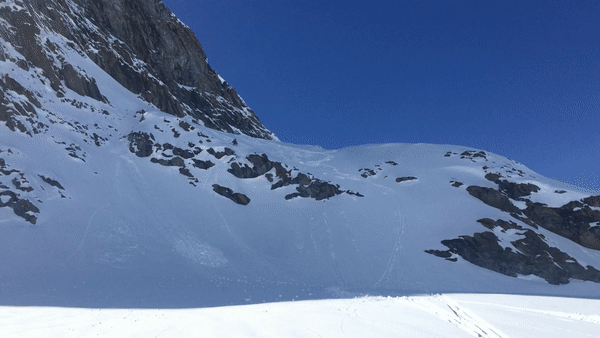 Backslap definitely my fault not the skis.
While they are less damp than their predecessor, the flax fibers do still make these a fairly damp ski. That's partly why I think they still felt good when charging, despite being softer/poppier than the previous model. And although they are softer, they definitely aren't soft. I would describe them as fairly stiff underfoot and medium flex in the rockered sections, it's just that the old ski was one of the stiffer all-mountain jib skis we've seen.
_
Park/Jibbing:
I found the 184 Prodigy 3.0 to be too big for me to ski in the park. I could still fairly comfortably spin 3s on them in the backcountry but they aren't the lightest ski, nor the most forgiving so jibbing wasn't easy by any stretch. Like I mentioned in the previous section, I mostly ended up using them for sending drops and skiing fast. I actually really liked the old Prodigy 3.0 in the park, so this was a pretty major disappointment… until I borrowed Antti's skis and realized that all came down to the sizing.
On the new 184, despite it being a little softer, I struggled to get my weight over the tips on butters, which was a function of length and reduced rocker. I actually found them a bit 'planky' in that size. As soon as I clicked into the 178s, I felt way more at home. I suddenly enjoyed spinning them on jumps, and they were even better for buttering off rollers at high speed than the old ski. But it was at lower speeds where I really noticed the flex difference between new and old. Suddenly I could play around on them even when I was cruising, which I couldn't do on the old ski, and they had an energy that the old ski didn't.
They also felt even better on jump landings (for the same reasons as in those the pow/big mountain (more camber/less tail rocker)). In fact, in the 100mm+ category, these would be my first pick as a fat park ski to do it all. They beat out the K2 Reckoner 102 on jumps by a margin, and skied better on hard snow, though they aren't quite as smooth feeling. The Lib Tech UFO 105 would be up there too, but that feels more directional. They have chunky edges now and I've had good experiences with the durability of the Prodigy line. I really wish I had my own pair of 178s for the winter to be honest because I would take the reduced stability/float in a heartbeat for the increased fun of the 178 ski. In that size, they remind me of the older Sir Francis Bacon, in that they just felt 'right'. They aren't as soft, to be sure, but they seem to have the perfect balance of flex, rocker, and sidecut to just feel like an extension of the body, natural.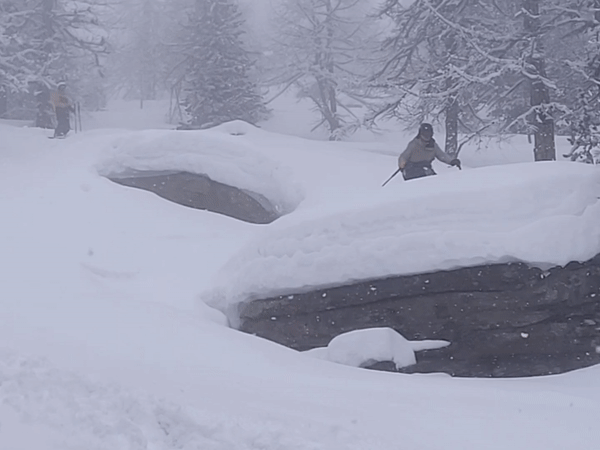 _
Durability:
I don't have a ton of first-hand insight on durability on these skis, because I mostly skied them in soft snow and only hit minimal rails when skiing park. I also found it too hard work to butter them a lot, so I didn't run much risk of delaminating the tips and tails. However, they do feel like very solid skis. I've had good experiences with slamming both the old Prodigy 3.0 (which lacked fat edges) and two pairs of 1.0s into rails for long periods without much issue. Faction doesn't have the best reputation for durability, but that has largely come from the Candide series, and in my experience at least, the Prodigy series holds up great.
_
Conclusion:
This was one of the harder reviews I've had to write because I really did love the old Prodigy 3.0. And, as it turns out, I was probably skiing the new skis in the wrong size. But having spent a good variety of days on both sizes of the new Prodigy 3.0 (and 3.0x, which is the same ski with a different topsheet), I am confident in my conclusions.
The old ski was better in deep snow and was a stiffer, damper proposition overall. That had its advantages, and it was possibly a more unique ski as a result. I loved it, and I know @patagonialuke was a fan too.
But for all-mountain/park use, it did have too much rocker to be ideal, it wasn't a particularly easy ski to ski in some conditions/arenas. The new ski corrects that, and it's a much more accessible day to day tool as a result. The softer flex and shorter radius definitely make it easier to ski. 178 is the size I would choose and is a ski I could ride as a daily driver for anything from medium depths of snow, to park laps, to ripping turns and popping off lips. The 184 is a great ski too, but in that size, I found it more of a ski I needed to ski fast or didn't really enjoy. I would size up if deep snow was a priority, but then I'd probably go to the Prodigy 4.0, which blows the 3.0 away in the soft stuff. The new 3.0 more is more versatile and more playful when sized equivalently than the old model, which was one of my favorites.
My favorite test for an all-mountain ski is: would I feel good taking it as the only ski to go on a trip on which I don't know what I'll be faced with? It's a resounding yes for that. In fact, the Prodigy 3.0 would be my first choice in that situation. In its new iteration, it's a real jack of all trades and even a master of some.
_
Other Comparisons:
vs ARV 106
The new ARV 106 is much stiffer than the new Prodigy 3.0. Size for size, it's a better charger and it's better in pow, but a whole lot less fun for just cruising around in my opinion. The Prodigy 3.0 excels for me because it never feels out of place for anything. No, it isn't as good in pow as the ARV, but it's much better in the park, more lively and quick, etc.
vs Line Sir Francis Bacon
At the opposite end of the scale, the Prodigy 3.0 is much stiffer than the Sir Francis Bacon. Again, the Bacon is better in pow, and it skis well in the park too, but it comes up too soft for skiing conditions where the Prodigy will keep on trucking. The SFB definitely does have a speed limit, does struggle to ski mixed snow, and washes out way more easily than the Prodigy.
_
For reference, here's a personal ranking of the 'flex feel' of some skis in this category from softest to stiffest. It's entirely non-scientific and based on how easy they each feel to butter and press:
J Skis Vacation (180cm)
Line Sir Francis Bacon (latest edition)
Vishnu Wide (183cm)
Faction Prodidgy 3.0 (newest edition, 178cm)
K2 Reckoner 102 (177cm, nose is stiffer than the tail of these weirdly)
Volkl Revolt 104 (180cm)
Faction Prodigy 3.0 (new edition, 184cm)
ARV 106 (2nd edition, 180cm)
K2 Reckoner 112 (184cm)
ON3P Magnus 102 (181cm, the 176 is around the Revolt 104 from a vague memory)
Atomic Bentchetler 100 (180cm, except the shovel, which is pretty soft)
Faction Prodigy 3.0 (177cm, '19-20 ski)
ON3P Jeffrey 108 (181cm)
ARV 106 (2021, newest ski, 180cm, note: the Jeffrey is slightly stiffer but has tons of rocker so it feels looser)
_
To see our reviews before anyone else, download the Newschoolers App: iPhone - Android
Next up on The Roofbox - 2021 Line Vision 118