Words: JF DuRocher
Photos: Jean-Marc Favre
Saturday was another epic day in Annecy: perfect weather, movies, indoor exposition, outdoor screenings, awards and a Monster party!
It all started with the launch of what I would call a mini tradeshow, where the best European manufacturers showed off their new products.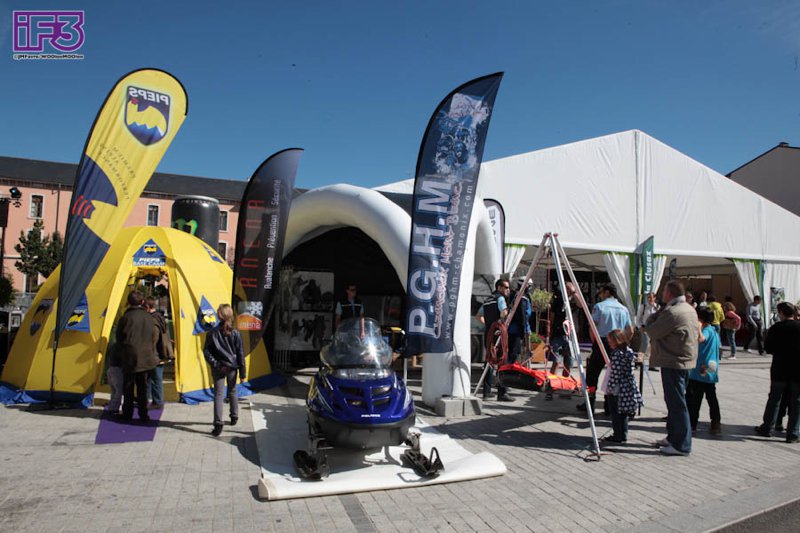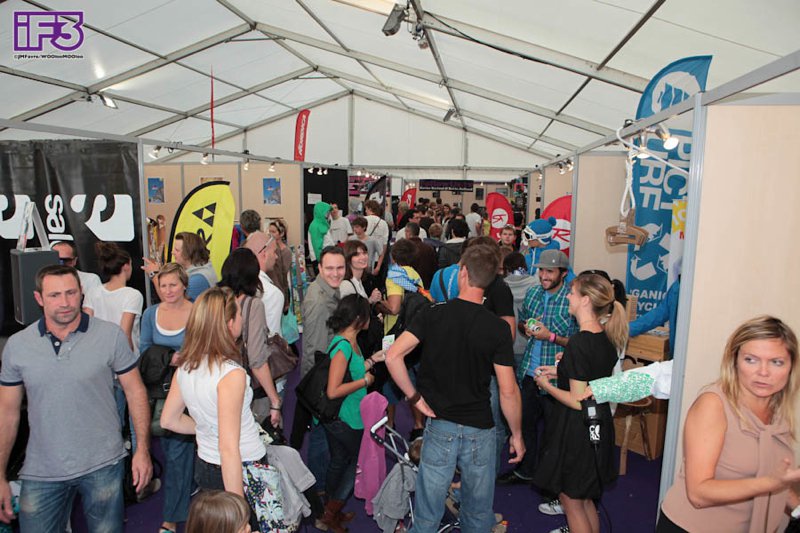 Under a giant tent in the heart of Annecy, thousands of people showed up to eyewitness the magic of the brands. Filled with excitement and the presence of pro athletes, companies like Orage, Salomon, Pull-in, Monster, La Clusaz, and Oxbow offered signing sessions with their riders.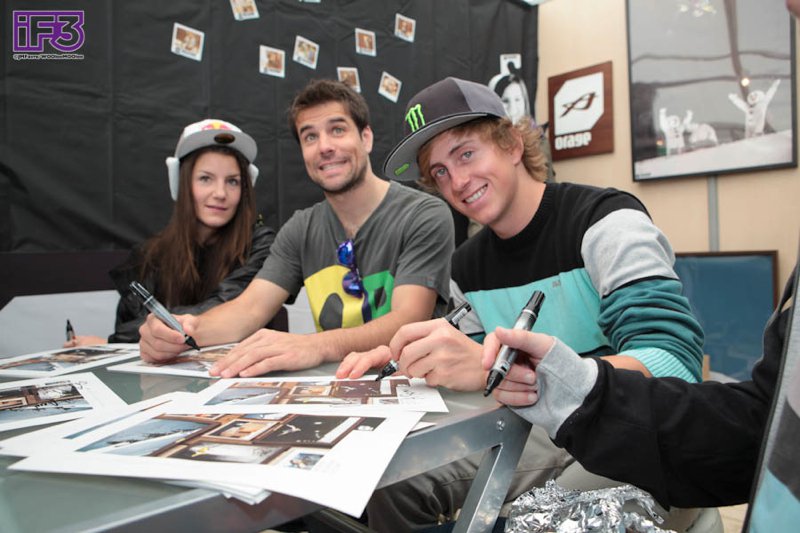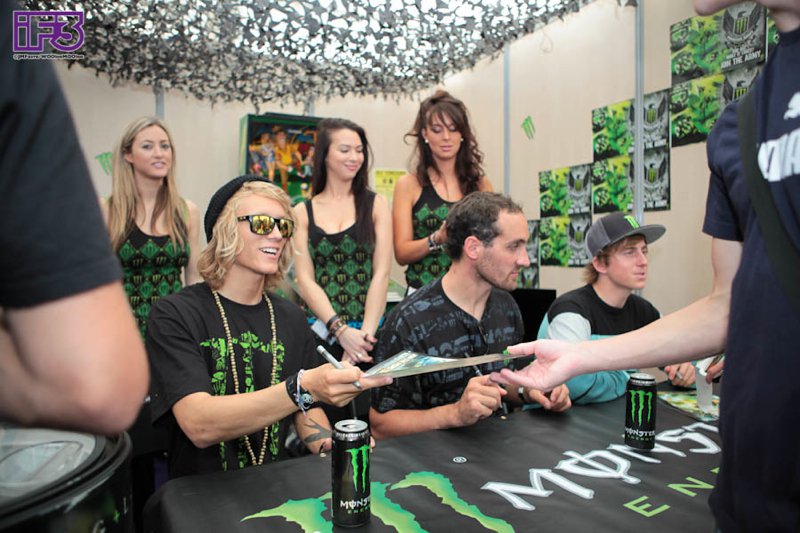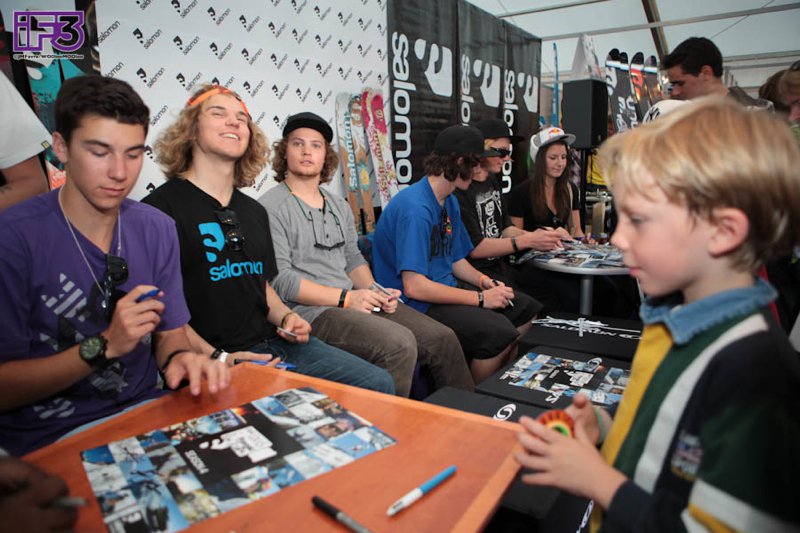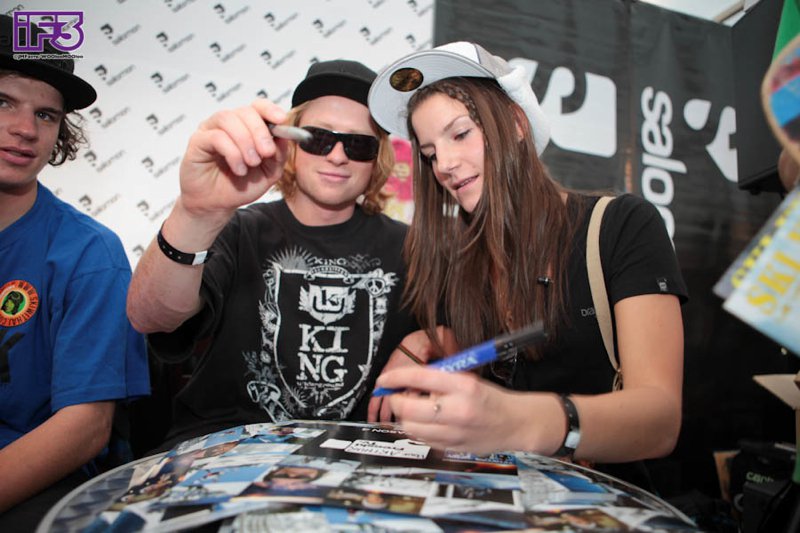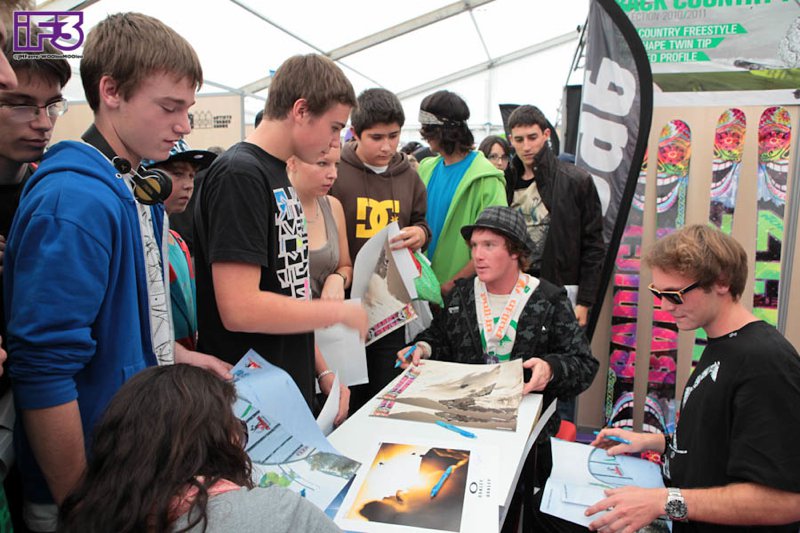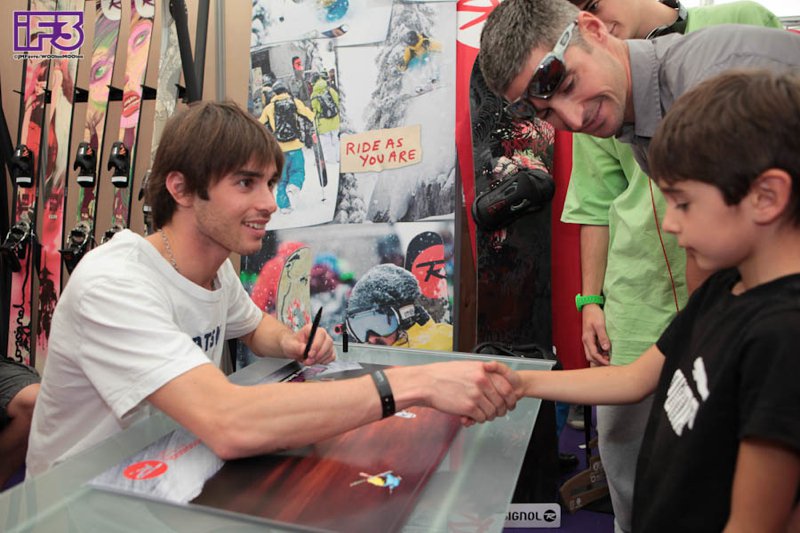 Crew Stacez from Switzerland then kicked off the premieres with Mixtape, a movie consisting of their best shots that was edited in only six days. Funny and filled with YouTube references, Mixtape had some great skiing and will be available online to download shortly. Congrats to the guys for putting a solid edit together in such a short period of time.
X Games champions, French superstars and all around great guys Kevin Rolland and Xavier Bertoni lead a parade towards the theatre...
TGR then presented an epic journey with Light The Wick, which featured the amazing big mountain skiing we've all come to expect from the hard working boys from Jackson and their epic crew. Seth Morrison remains one of the best big mountain riders in the game and he stepped it up yet again in Light the Wick, but what really blew minds was Sammy Carlson's 3D part with Byron Wells and John Spriggs. This is the next level and congratulations to TGR for putting together such a great idea and film!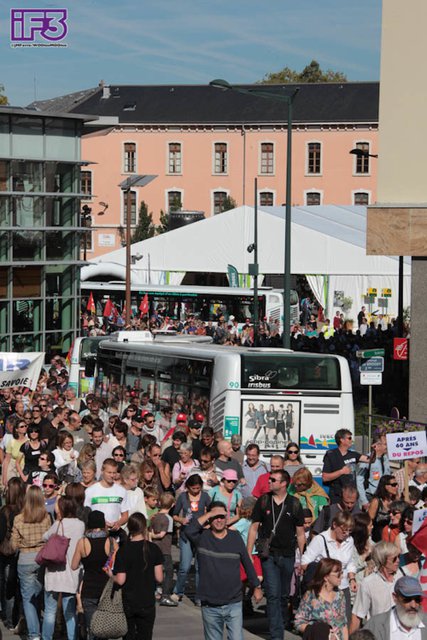 MSP's The Way I See It was up next as Sean Pettit, Jacob Wester, Richard Permin and Guillaume Tessier took the stage to introduce their movie while thanking IF3 for the Best Film award in Montreal and tossing out swag to the crowd. The crowd then comfortably sat back and enjoyed the top honoured film from IF3 Montreal, which includes impressive segments from Sean Pettit, Bobby Brown, and Colby James West proving that he is still the most entertaining individual in skiing.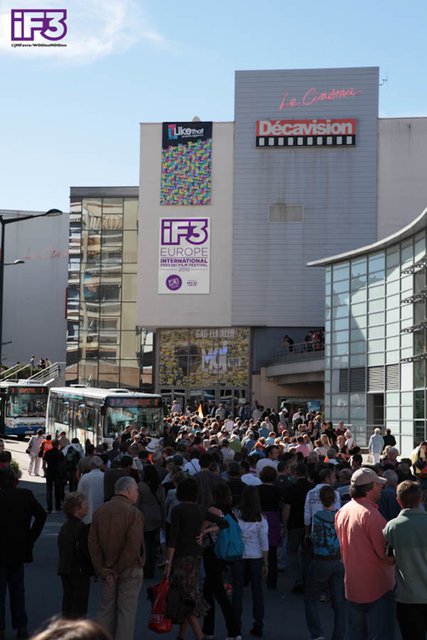 It was then time for Grete Eliassen's movie, Say My Name. With some great riding, the well-edited film showcases what female skiing is all about. The high energy offering from the Legs of Steel crew, The Pilot, came next, followed by the arrival of local heroes Arnaud Kugener, David Lecote and the PVS crew, who introduced their new film Punch Line and celebrated their highly anticipated European premiere.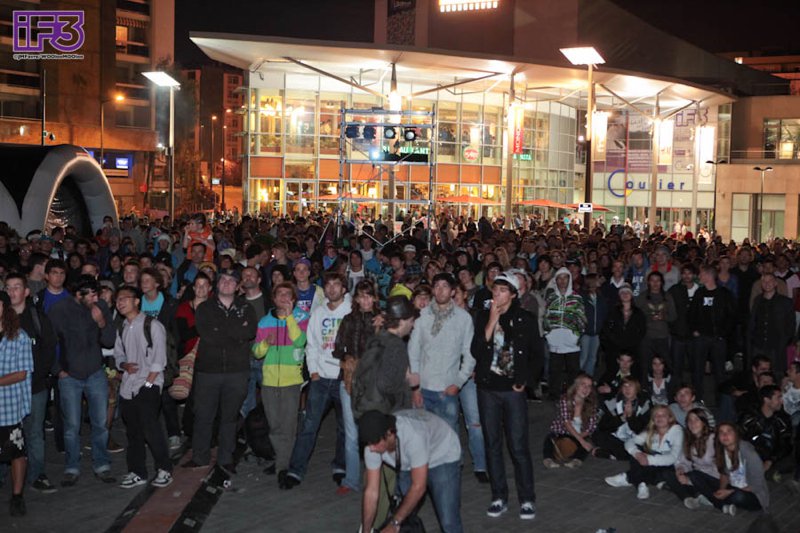 The perfect day then turned into a perfect night, as the great weather continued and thousands of fans showed up for the first ever IF3 Europe Outdoor Screening, which was highlighted by Darren Rayner from Voleurz's new movie Look On The Bright Side. A well balanced multi-sport flick with awesome shots from Whistler and the surrounding mountains, Voleurz's movies are improving every year and are always entertaining to watch. Ride The Planets then followed with a documentary on their trip to Japan which gave a good look at the experience and culture that comes with being in the Land of the Rising Sun.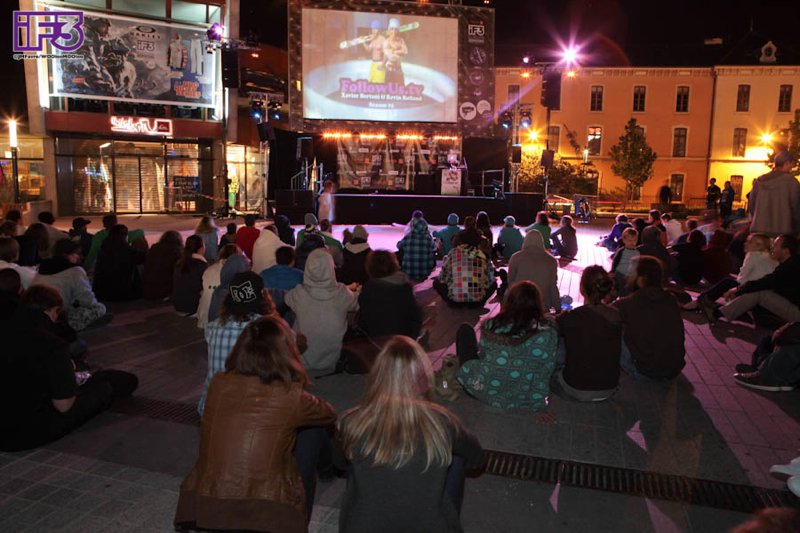 Following the Outdoor Screening it was time for Sergio (the European Uncle E) and Luke Van Valin to take over the stage and present the awards. To kick off the show, the guys from FollowUs.Tv presented a short edit of their IF3 Europe experience, filmed and edited within three days, which was awesome. Check out Kevin and Xavier's entertaining IF3 Europe journey by clicking here.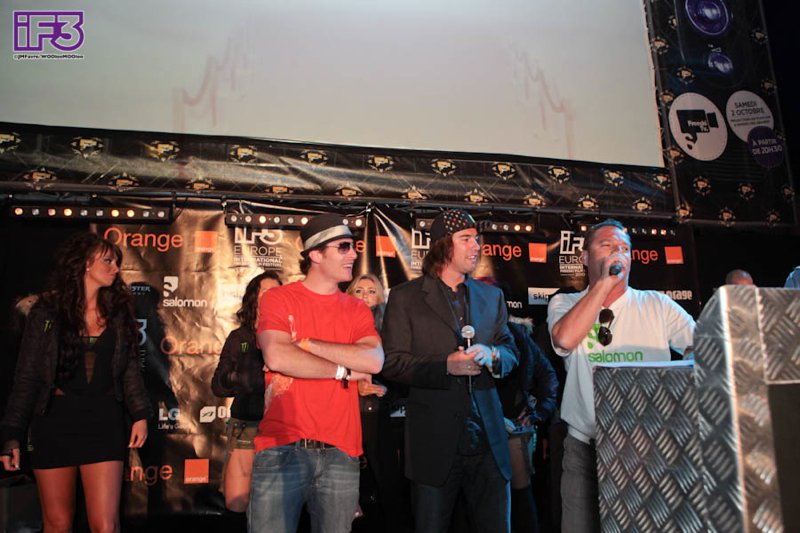 Head judge Laurent 'Lolo' Favre, Luke Van Valin and Sergio kick off the IF3 Europe Awards.
During the awards the crowd was whipped into a frenzy via the presence of all the riders, an epic performance by All Star, and the appearance of Cali P side by side with Mickael Deschenaux. The awards themselves went super well as the producers and athletes gave the fans a great opportunity to observe what IF3 and freeskiing is all about.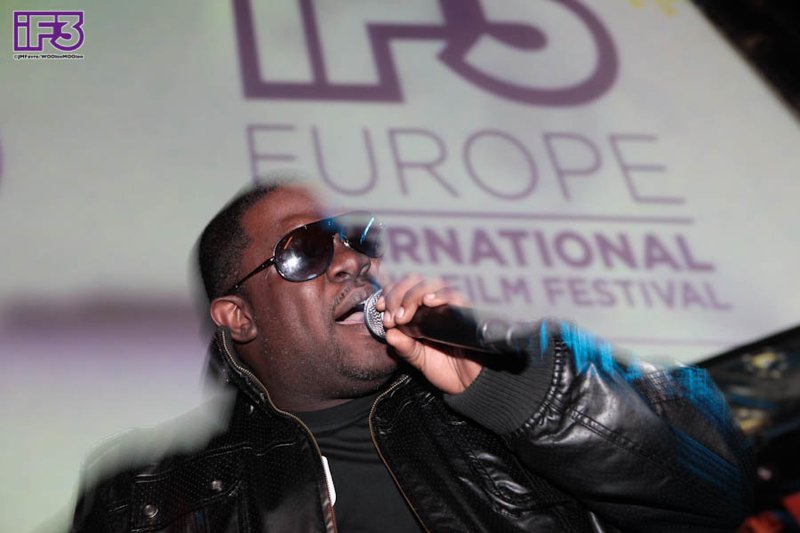 All Star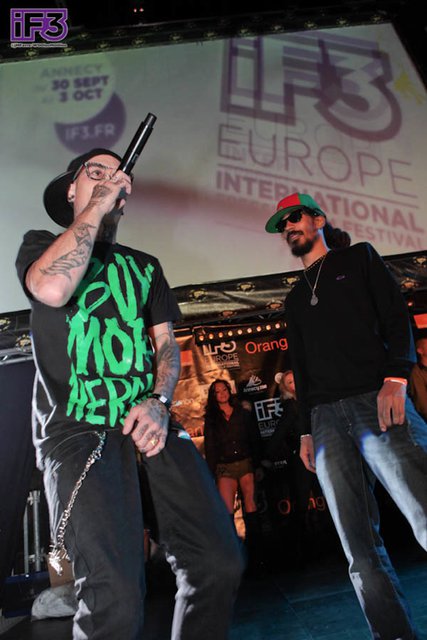 Mickael Deschenaux and Cali P
IF3 Europe Awards Results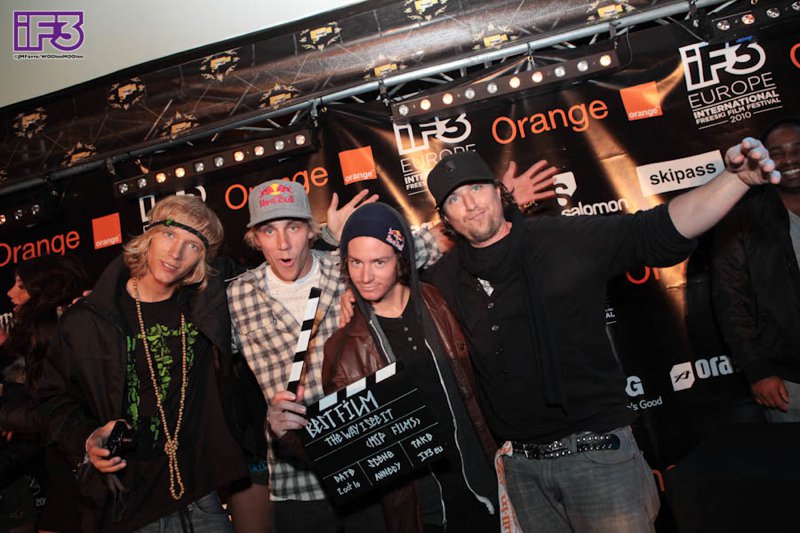 Best Film: MSP Films' The Way I See It
Best European Film: Field Productions' Side By Side
Best Freerider: Henrik Windstedt in MSP Films' The Way I See It
Best Freestyler: Sammy Carlson in TGR's Light The Wick and PBP's Revolver
Best Jibber: Tom Wallisch in Level 1 Productions' Eye Trip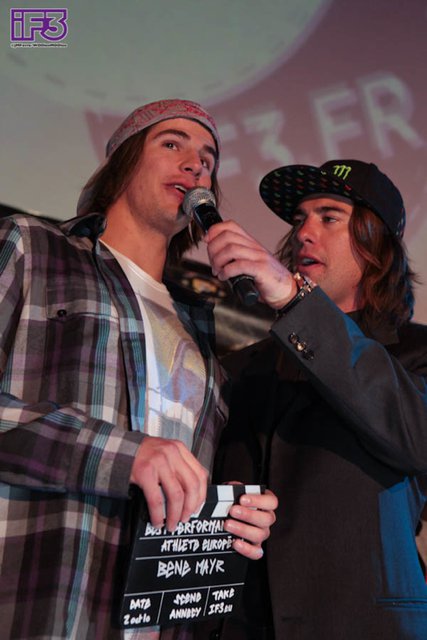 Best Rider Performance: Bene Mayr in Poor Boyz Productions' Revolver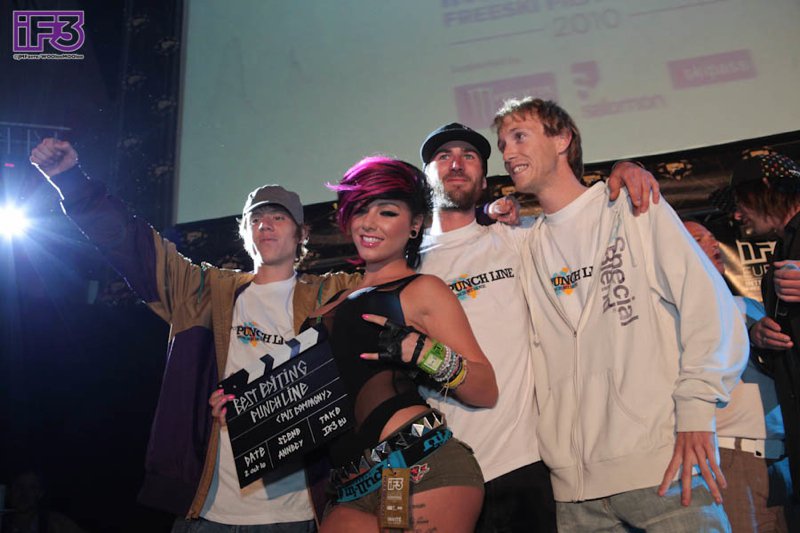 Best Editing: PVS's Punchline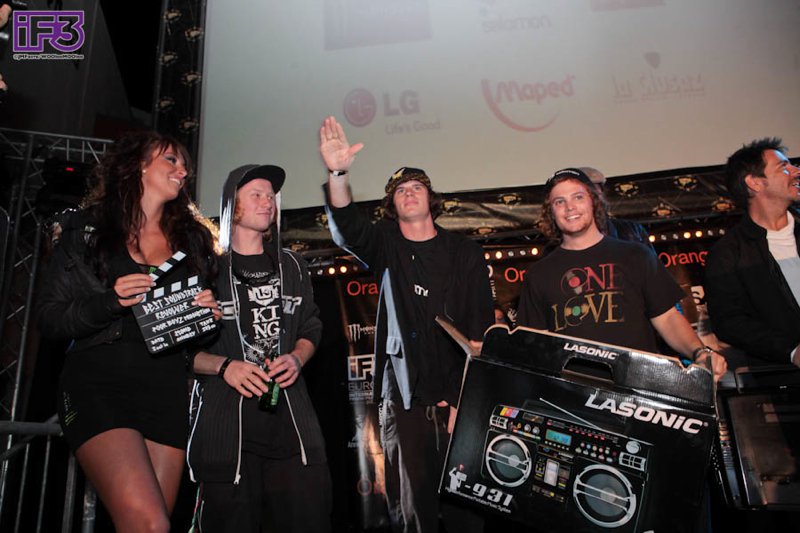 Best Soundrack: Poor Boyz Productions' Revolver
Best Trick: Sammy Carlson's switch triple cork in Poor Boyz Productions' Revolver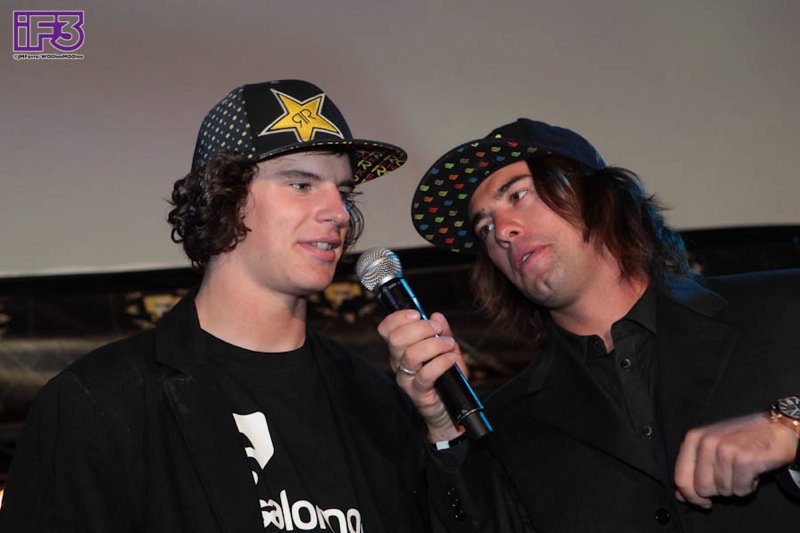 Best AM Film: Stept Productions' Network
Best Webisode: Nipwitz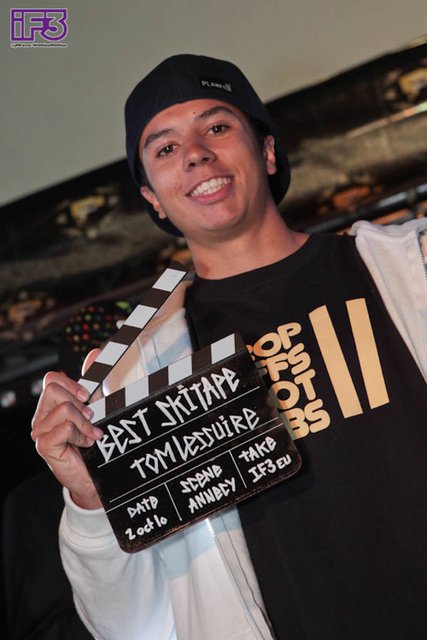 Best Skitape: Tom Leissuire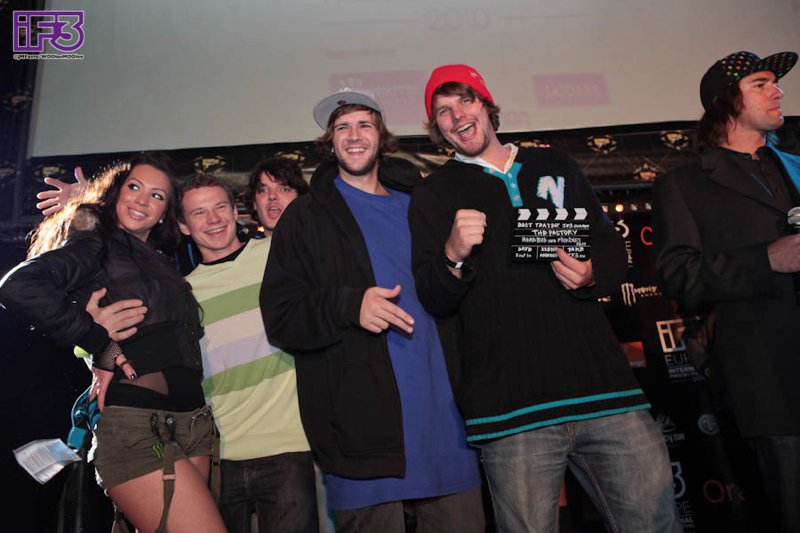 Best Teaser: Headbud & Pickings Fam's The Factory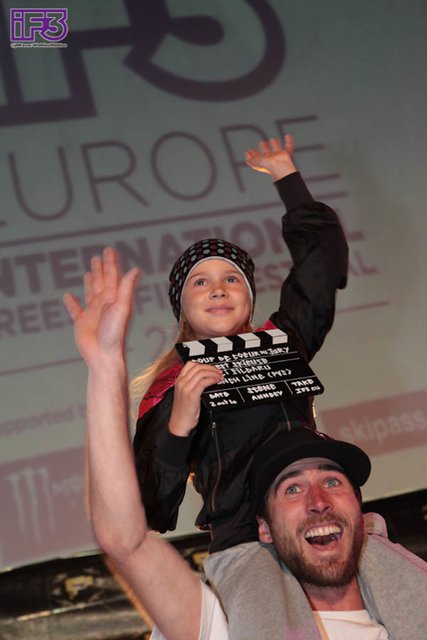 Coup de Coeur du Jury's Best Upcoming Female Skier: 8-year-old Kelly Sildaru
Following the awards the night was still young as the guys from Monster Energy invited everyone to the Pop Plage night club, where literally thousands of people showed up to party it up until 5am. The excitement in the air rose to a pinnacle when Cali P and All Star took turns performing, before everyone eventually shut it down for some sleep in anticipation of the additional premieres taking place at the Decavision cinema the today.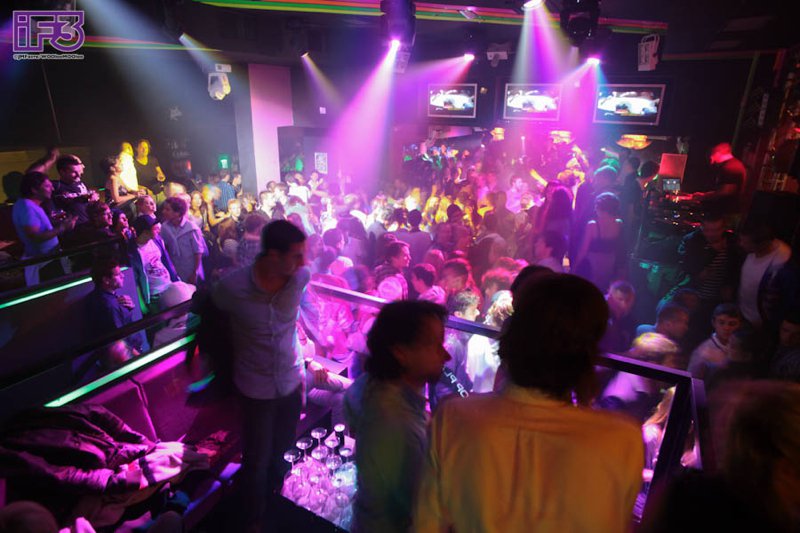 Congratulations to all of the producers and athletes for your hard work, and thanks to the riders who showed up to support IF3 Europe: Tanner Hall, Candide Thovex, Julien Regnier, Sean Pettit, Xavier Bertoni, Kevin Rolland, JF Houle, Jacob Wester, AJ Kempainnen, Bene Mayr, Sven Kuuenle. Kaya Turski, JP Auclair, Anais Caradeux, Phil Casabon, Taylor Seaton, Phil Meier, Dane Tudor, Arnaud Kugener Henrik Windstedt, Laurent Favre, Alexis Godbout, Richard Permin, Tobi Reindl, Thomas Hlawitschka, Henrik Harlaut, Nick Martini, Sandra Lahnsteiner, Nicolas Vuignier, Romain Grojean, JL Ratchel, Sam Favret, Tobias Tritscher, Julien Lange and Flo Culvillier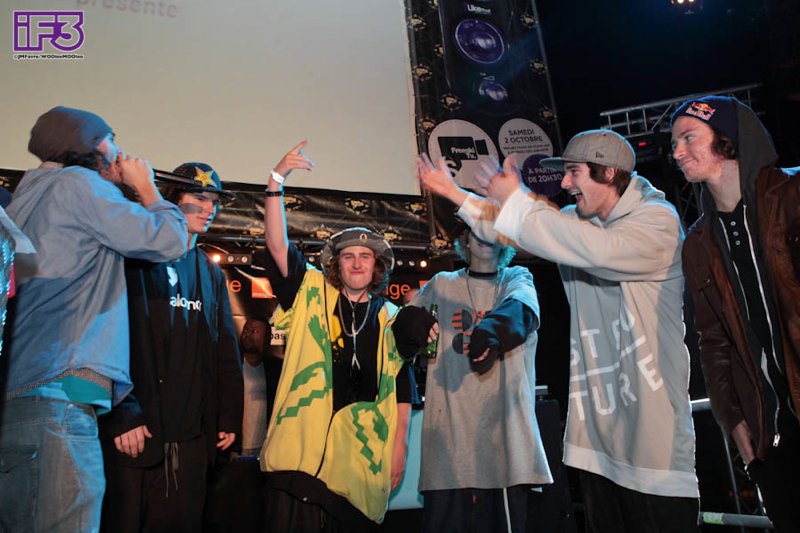 Still more to come as IF3 Europe continues today with more movies!