Words by Jeff Schmuck
Photos by Ben Hebert
The International Freeskiing Film Festival kicked off last night in Montreal with a bang with Salomon's 10 Years of 1080 Party at La Mouche.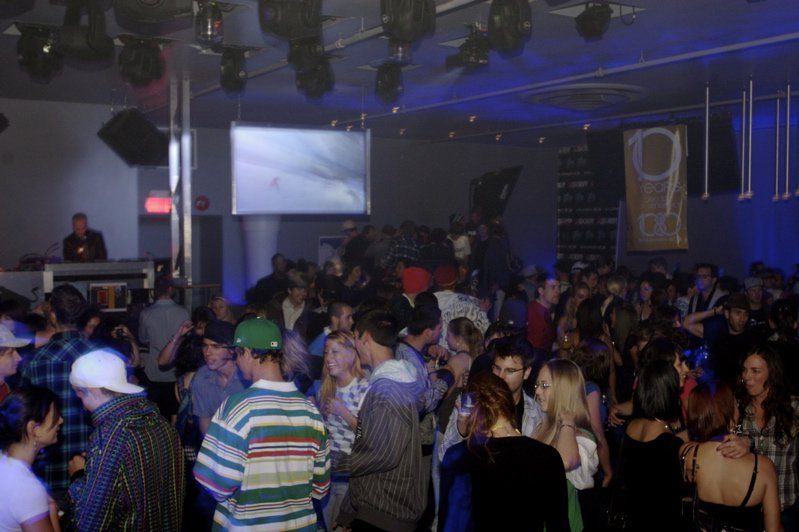 The good people at Salomon pimped out the already pimped out club with old school memorabilia including banners, posters, X-Games medals and each and every single Salomon twin-tip ever made, including the classic originals that JP Auclair, JF Cusson, Mike Douglas and Vincent Dorian (who were all in attendance) had strapped to their feet when they created the sport that we all love.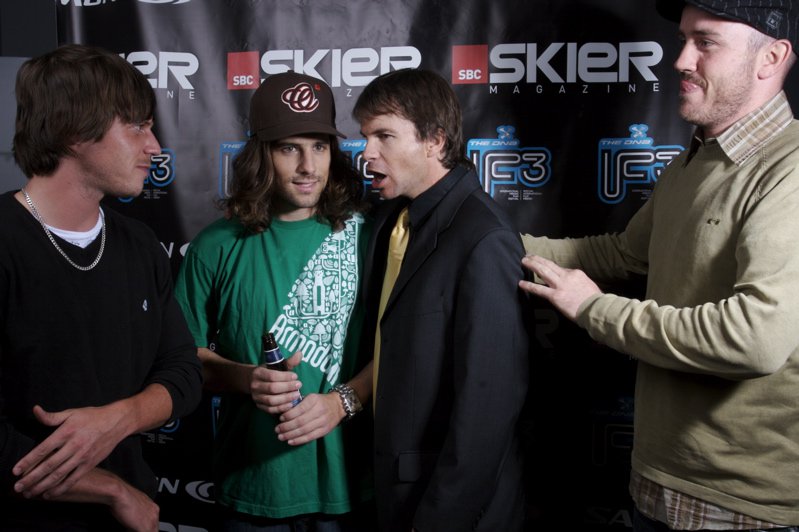 JF Cusson, JP Auclair, Mike Douglas and Philou Poirier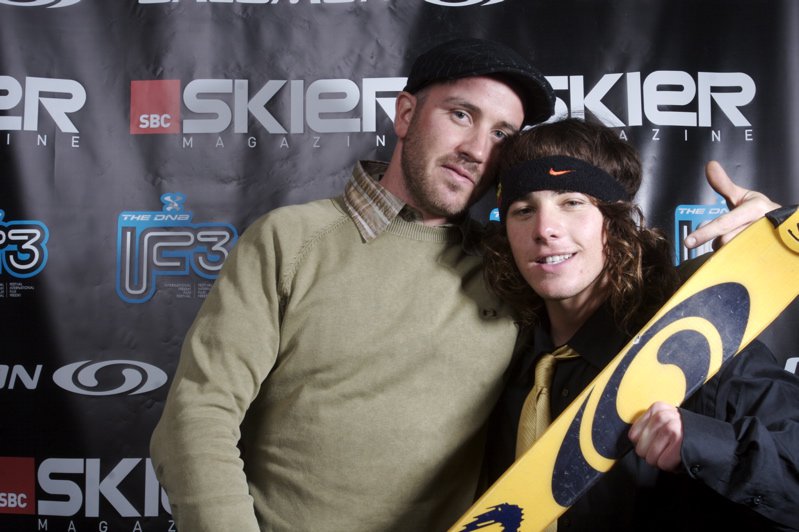 Philou and Sammy with an old friend
Close to 1,000 people packed the club, including skiing's top athletes, filmmakers, photographers, industry big-wigs and most importantly, the legions upon legions of fans, who has bigger smiles on their faces than anyone.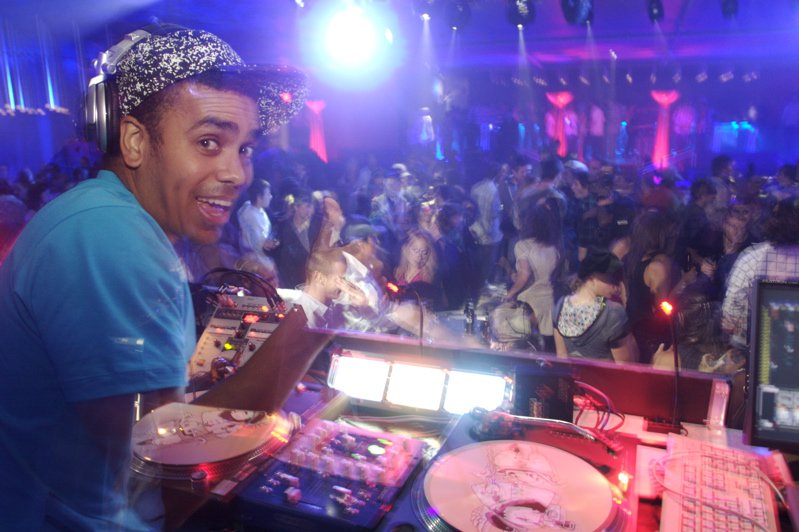 I could go on and on about what a wild night it was and what a stellar job Salomon & co did kicking off the biggest and best ski film festival in the world, but since a picture is worth a thousand words, here's a few shots from the gongshow to give you a glimmer of what went down…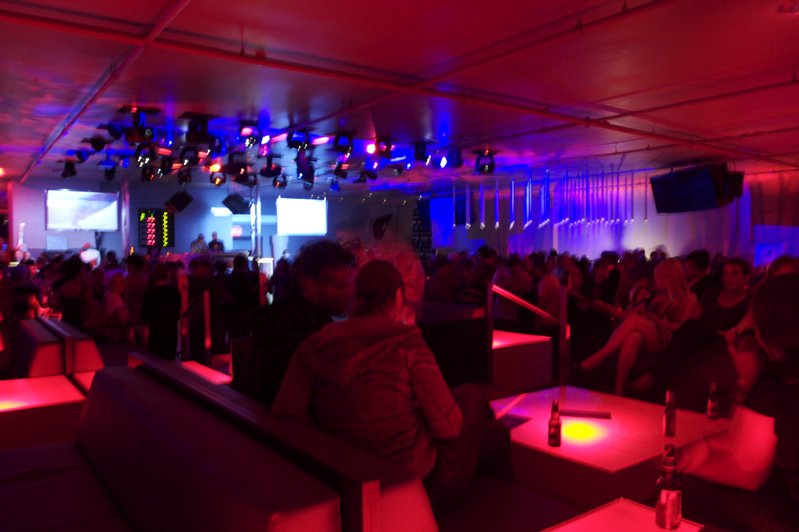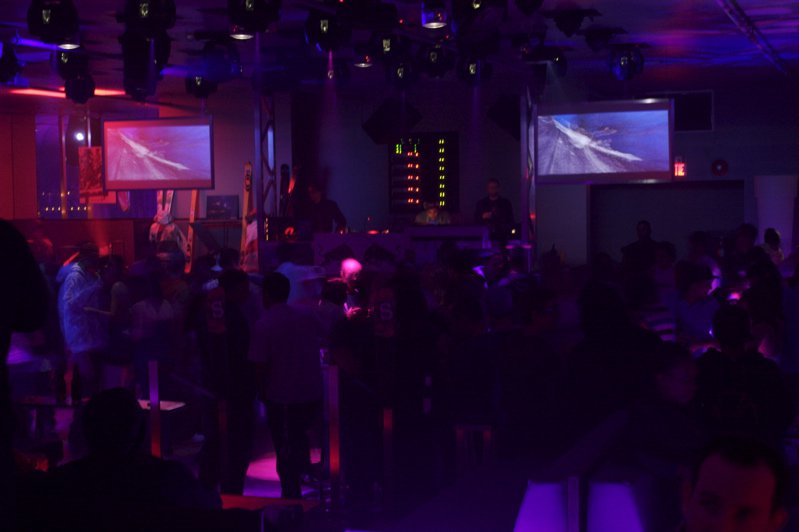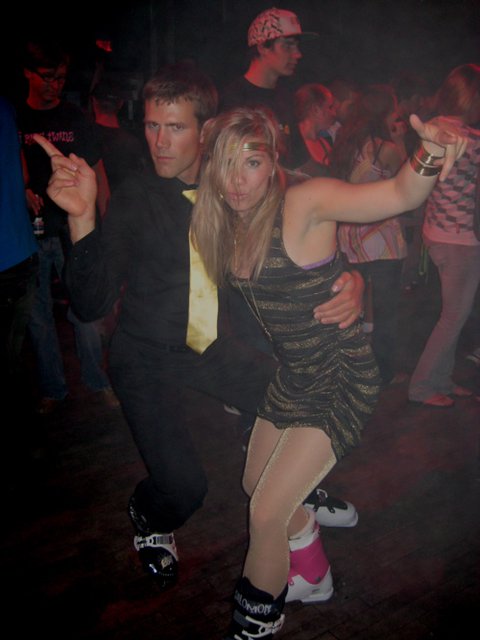 John Symms & Freeskier's Nicole Birkhold tear up the dance floor in ski boots
Mike Riddle, Matt Margetts & Salomon's Tyler Gigg partake in some toe standing...
...while the Voleurz Family & NS' Jason Mousseau partake in some shoes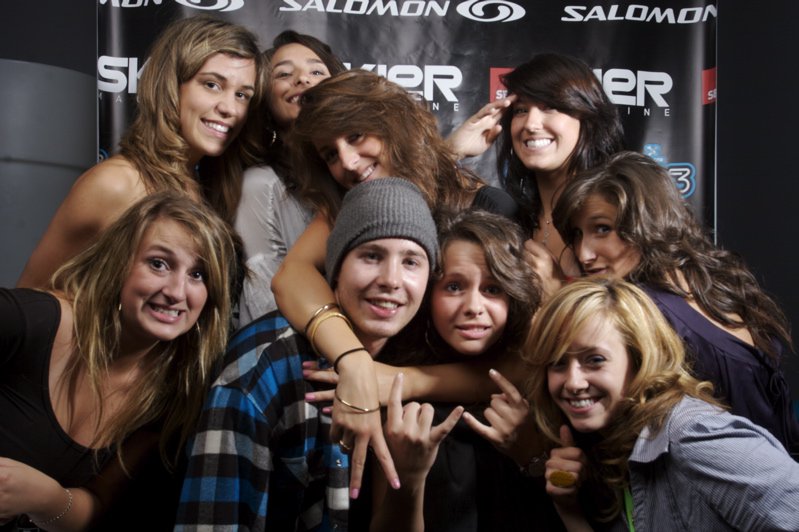 Corey Vanular and his harem
The festival really got going today with the main reason everyone is here…the movies. At 4pm this afternoon, eight world premieres began at the Imperial Theatre, beginning with the first half of the AM division with Invert Productions' Stratospheric, Voleurz' Outdoor Education and NSF Productions' Why Not. The Pro films will then close the show later this evening with SVP's Alliance, Meathead's Head for the Hills, Theory-3's Journal, Tanner Hall's Massive and Rage's Such is life.
After the movies, downtown Montreal won't know what hit them as the throng of people in town will convoy towards Cabaret Juste Pour Rire for the second party of the weekend, the highly anticipated Red Bull Tanner Hall Massive Reggae Party.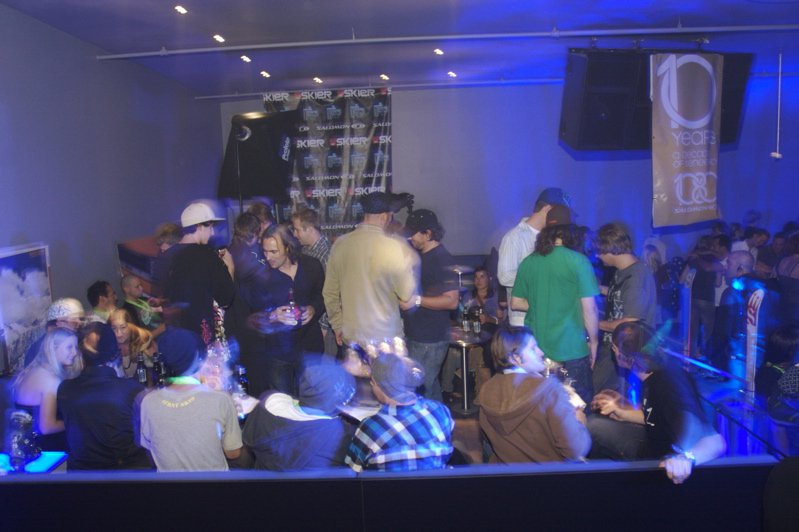 Stay tuned to NS throughout the weekend for daily updates from IF3. See you the movies!