words by Gary Winberg
photos by Mike Thomas
Throwing an event, party, or premiere is always just as entertaining behind the scenes as it is for the attendee.  There always seems to be a little stress, anxiety, doubt towards success, and exhaustion upon completion.  The world premiere of Hunting Yeti, presented by K2 Skis, at evo was no exception.
The question you have to ask yourself in the beginning is, "how big do you want to go?"  Since this was a world premiere I wanted to go freaking HUGE.  But going big takes serious budget, something Nimbus doesn't have yet.  I had visions of renting a thousand dollar HD projector, getting a band or big name DJ, finding a drink sponsor (booze), hiring an event staff, filming the event, and presenting to a sea of people.  It's important to aim high, even if you miss the mark.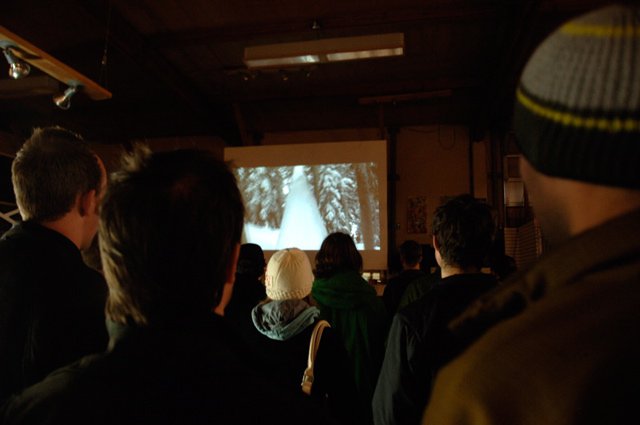 So we showed the film without the band, DJ, booze, event staff, or red carpet.  Instead we showed the film to a smaller crowd of friends, evo employees, industry insiders, our partners, and about 150 people who were truly interested in the project and there to support the cause.  It was as I should have envisioned from the beginning.
Leading up to the show, the amp blew so we had no sound.  I rushed to American Music up the street to rent one, just to arrive as they closed.  Then I called my friend, Ryan Goedhart, who rushed over to the POW Gloves office and we ripped out the company stereo.  Then rushed back to evo just in time to set up before the show started.  The sound problem was averted.  Thanks buddy, I owe you one.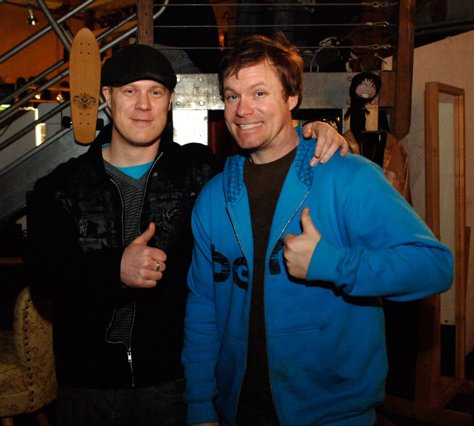 The first episode ended to the sounds of applause and praise.  We then cleaned up, put merchandise back on the floor, and the crowd headed to the High Dive for something to quench their thirst.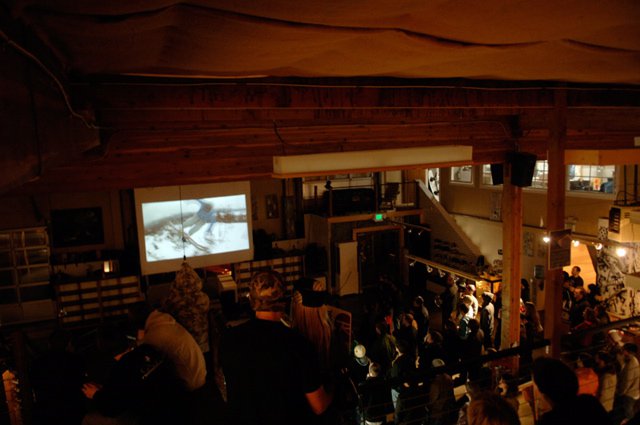 A big thanks to everybody who came and showed their support.  Thanks to all our partners, as it's been a collective effort.  Thanks to Matt, Molly, Peter and Grace at evo for staying late and hosting the event.
Hunting Yeti is presented by K2 Skis and produced by Nimbus Independent in association with Poor Boyz Productions.  Nimbus is producing five webisodes premiering on the 15th of February, April, August, and October.  Check out the final cut of "Hunting Yeti – The Film" in early September on DVD or on tour in a city near you.  Visit our producer page at: http://www.rip.tv/nimbusindependent.