Ah, SIA. A weekend fuelled by alcohol, camaraderie, free swag, mosh pits, cramped hotel rooms, booth parties, Freeskier girls, karaoke, free waffles, The North Face tent parties and some weird sport called skiing (although still not convinced it will catch on).
But who are the people behind the parties? The folks behind the fun? The riff raff behind the rabble?
I give to you, the Humans Of SIA.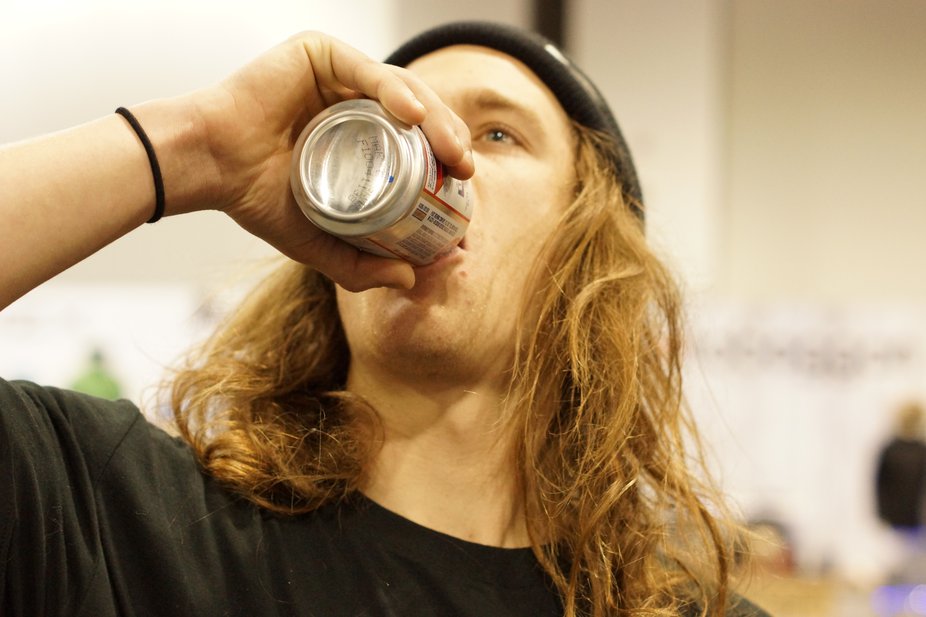 Charlie Owens- (beer connoisseur)
What do you have to say to the people of Newschoolers?
"Yikes, I've got a lot of things I could tell Newschoolers"
Just one thing?
"It's a roller coaster ride."
(Note that Charlie is chugging a beer at midday and his knee is in a brace)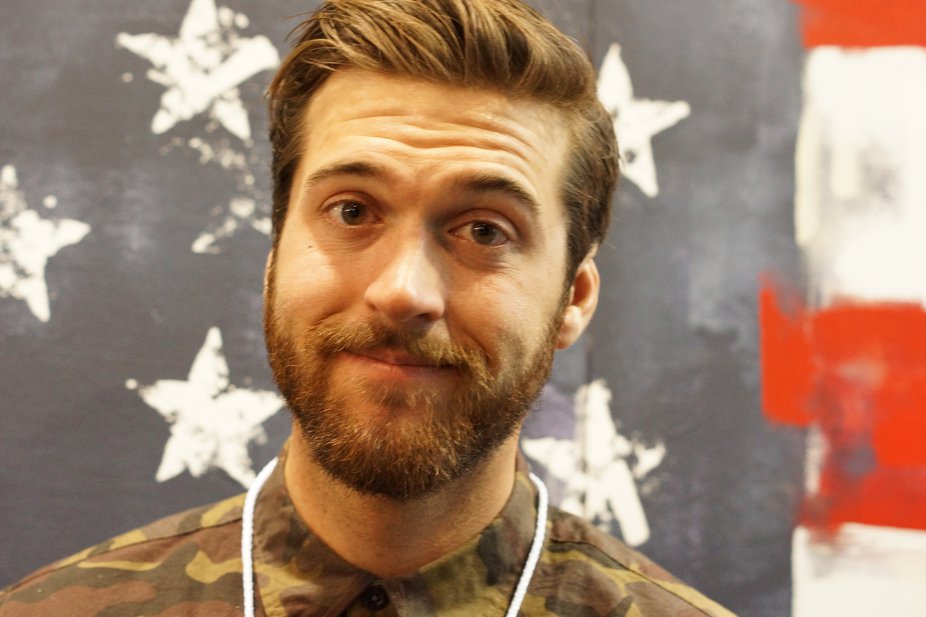 John Kutcher- (best friends with Steve Stepp)
What was the scariest moment of your life?
"I was in St Thomas and we wanted to swim through this underwater arch. There was no beach so we
had to jump off the rocks and when I got in the water, I realised I was not a strong swimmer.
It was a life or death situation for me to get back to shore."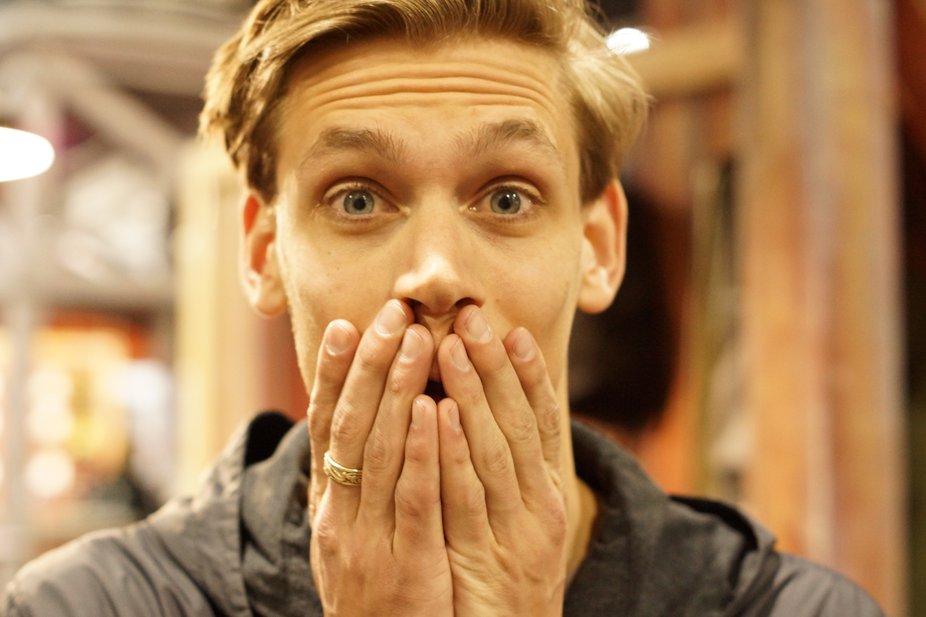 Alden Spence- (male model)
"The stupidest thing i've ever done was in 4th grade computers class, I tried to make electrical coils out of paper clips
and styrofoam. It fried all of the computers, shorted out the building and caused a bunch of smoke and shit.
It blew off my nail and everything!"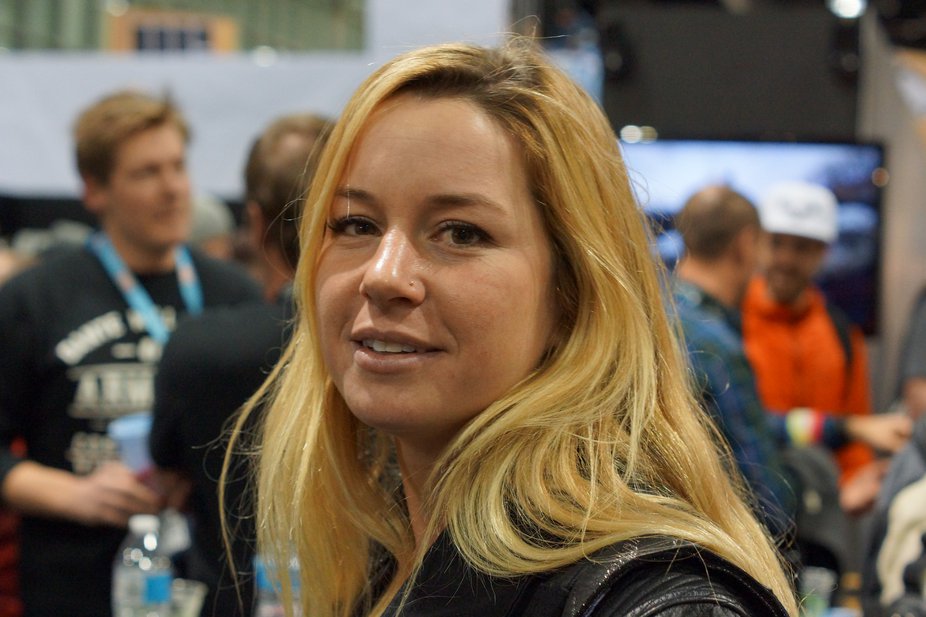 Maude Raymond- (MAAD)
"Rest in Peace JP."
What was your first comp?
"I think a rail jam, but it's not really a comp. There were a few girls there, not a lot. I hiked a lot. I was 19
and it was put on by a local bar."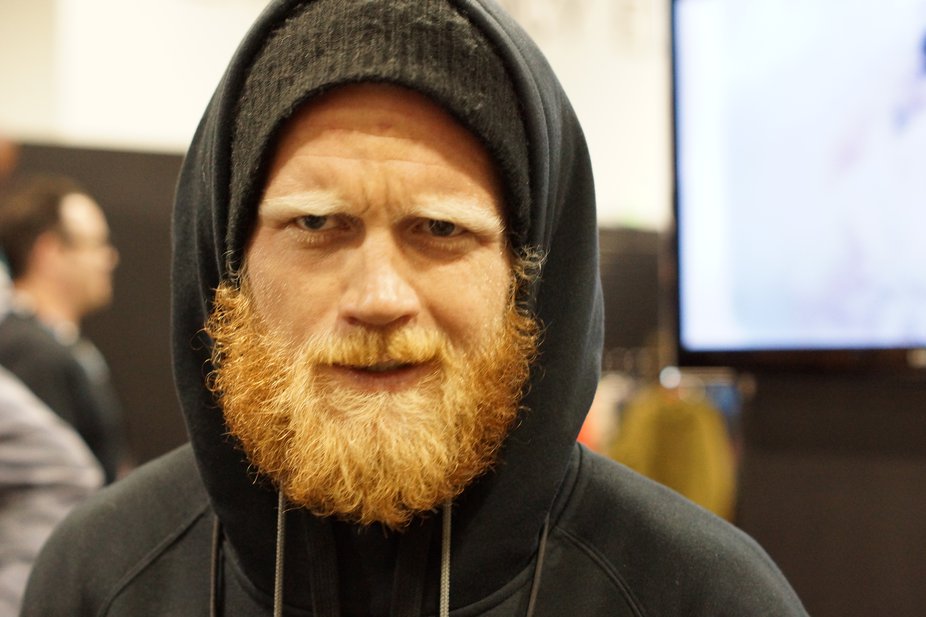 TANNER HALL- (SKI BOSS)
"I HAVN'T BEEN TO SIA IN A REALLY LONG TIME AND LAST NIGHT MADE ME FEEL REALLY OLD.
I REMEMBER GOING TO VEGAS AND STAYING UP FOR 7 STRAIGHT DAYS. I WENT TO BED AT 8:30 LAST NIGHT.
I THINK THAT MEANS IM OFFICIALLY OLD."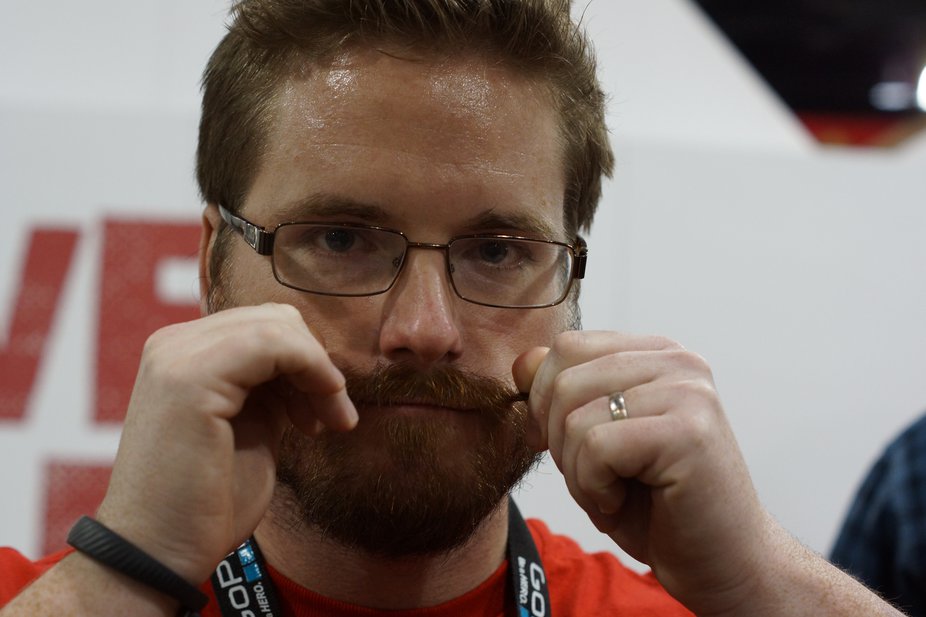 Dan Brown- (Some guy from Salt Lake City)
"I can tell you a story about Newschoolers. Doug Bishop lit me up, he thought I was the other Dan Brown on NS to the point where Doug
has called me out in emails for being a dick when it was the Other Dan Brown. Fuck Dan Browns.
Worldwide I am the only Dan Brown that matters.
PS. I love you Dan Brown."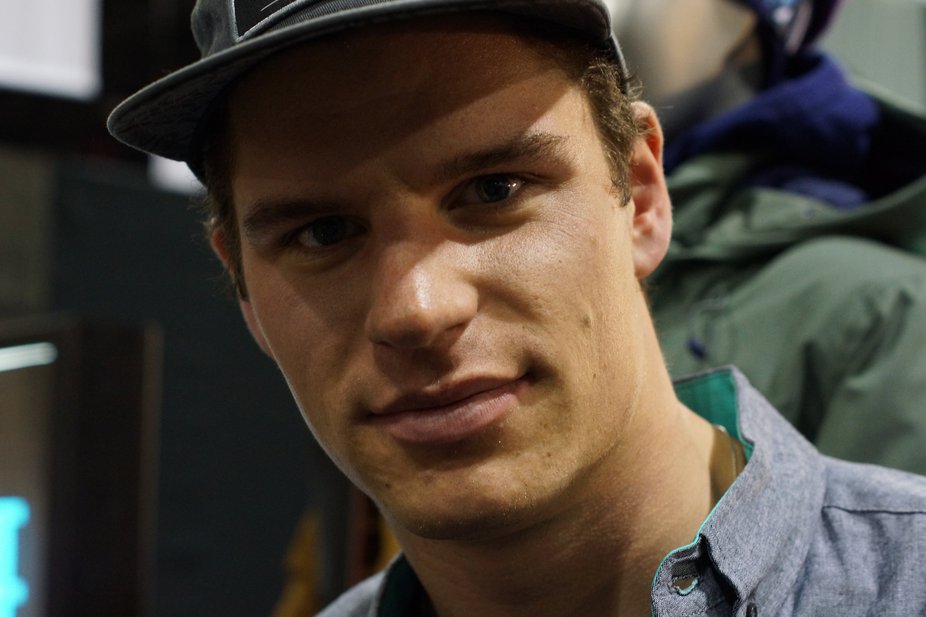 Nick Martini- (not as badass as Geopper)
"When I was 16, I went to Europe with Sammy Carlson and got arrested in an alleyway"
What for?
"Nothing good!"
(Nick proceeds to run away)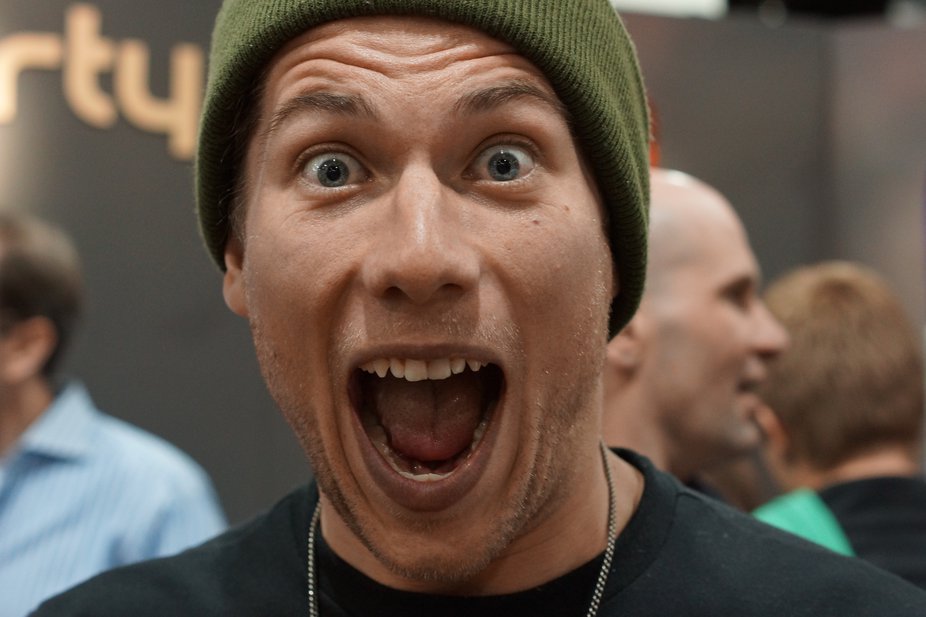 Joe Schuster- (former reality TV star)
What happened to the Joe Schuster we knew and loved on Chug Life?
"The Joe Schuster is still there 100%. Chug has taken a different career path, he is a pilot. But yeah, at the end of the day
it was his show. So yeah, I'm still doing shit, like Super Proof. I'm still me and doing my own thing, just not so documented."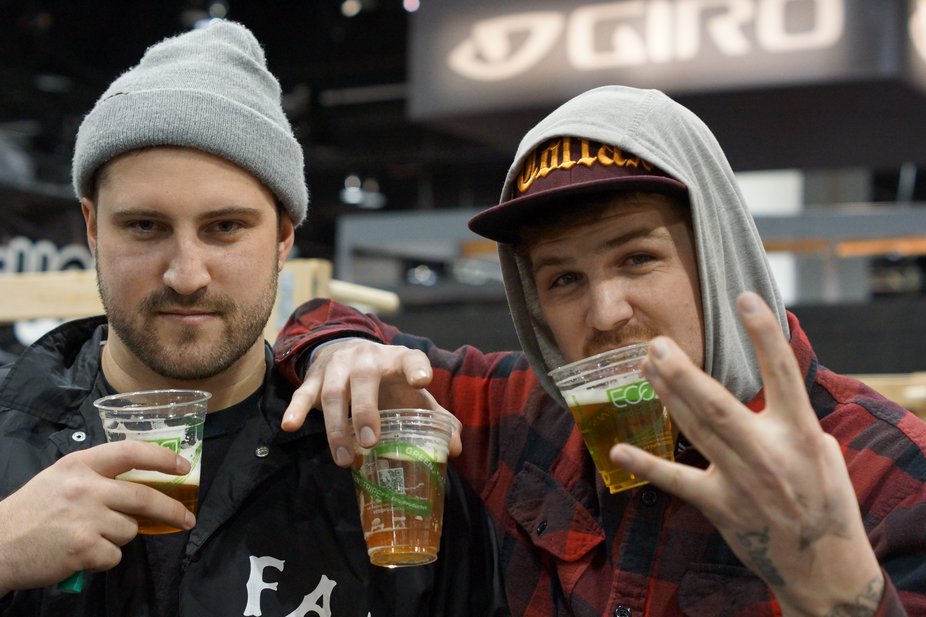 Two Random Snowboarders- (#stabsnowboarders)
What do you have to say to the people of Newschoolers?
Guy 1: "I don't know what Newschoolers is, but hello!"
Guy 2: "If you know, you know! You know?"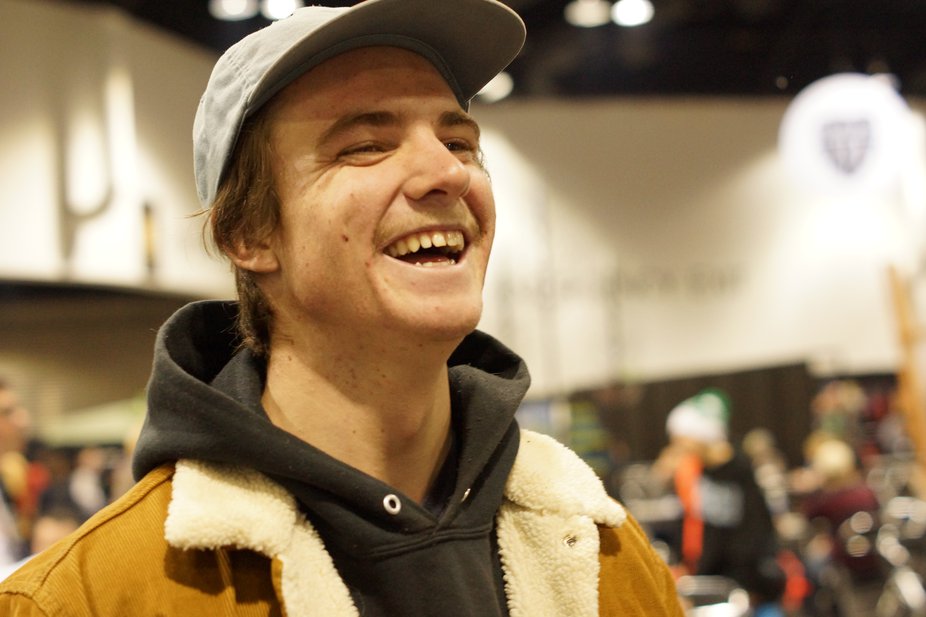 Jackson Wells- (Wacko)
"Fuck Newschoolers.
But really, Newschoolers is tight."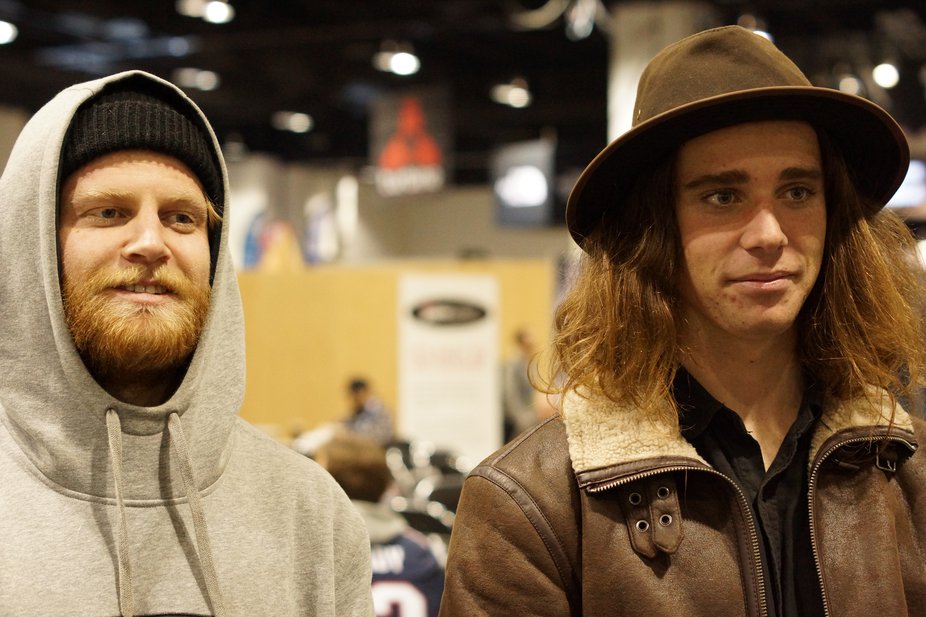 Byron & Beau-James Wells- (Dawgs)
Beau, what happened to your arm?
"I fell on some stairs. The winch got caught on my ski."
Byron? Anything to say?
"I have nothing good to say. I've had about 400mg of caffeine, I think thats why I'm so weird."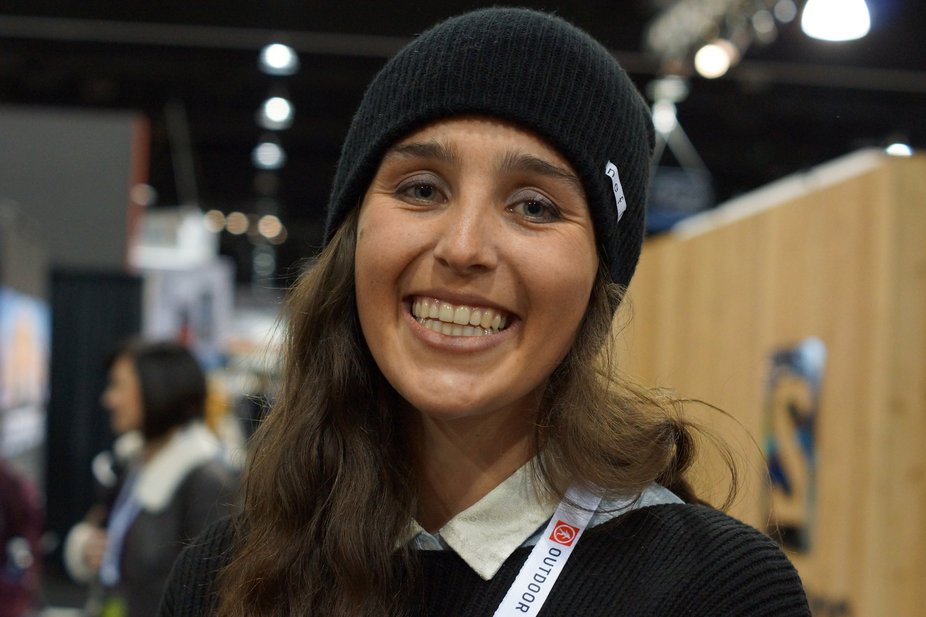 Brooke Dunleavy- (Australian)
"In Australia, I ride my kangaroo to work and our school buses are pulled by roos. So yeah, assimilating in America is pretty hard."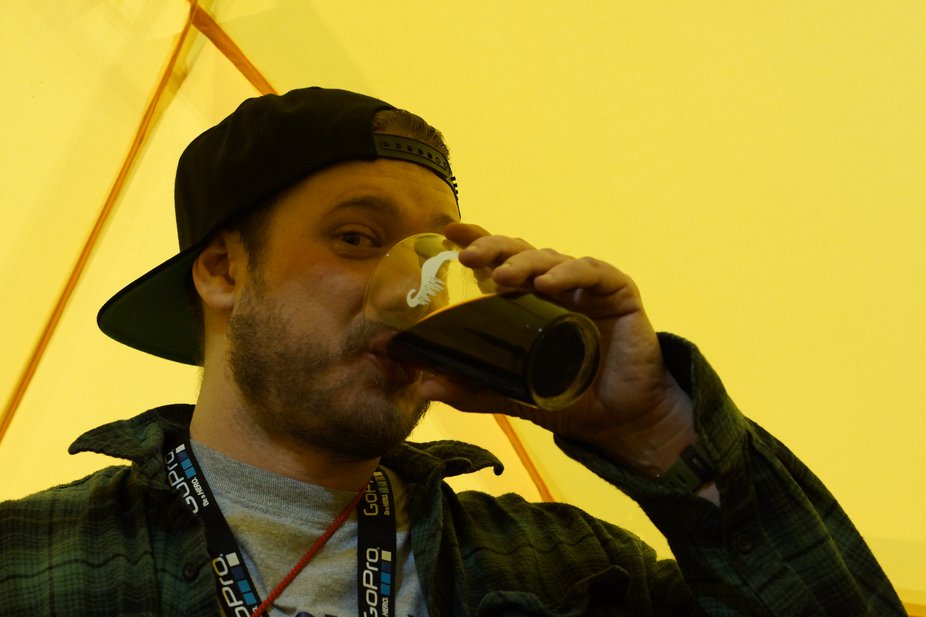 Doug Bishop- (Newschoolers enthusiast)
"One time, my buddy got grounded and wanted to go to a Radiohead concert. So I dressed up like him, cut my hair to look like him,
and slept in his bed so he could sneak out. He drugged his parents, I climbed in the window, we had a whole
support team that took him to the concert and back. It was fucking dope."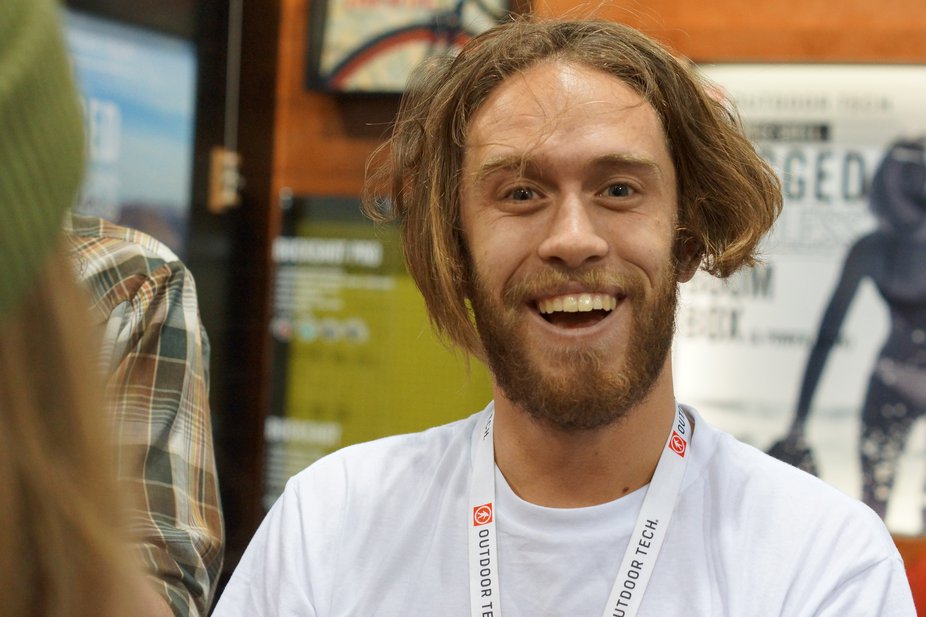 Ryan Hackbarth- (Beer pong co-orindator extraordinaire)
"A couple of weeks ago in the top floor of a brewery in downtown LA we were doing a photo shoot and the people left and
we did it on the top floor while they were serving food below"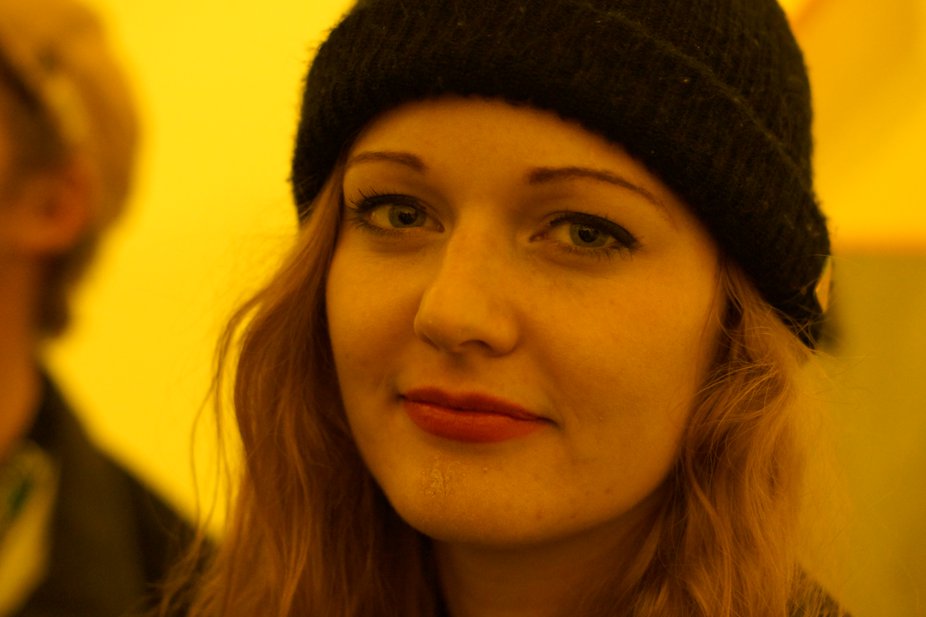 Candy Dungan- (Currently on a spiritual journey)
"This one time, my button on my snowboard pants broke, and I hit a rail and my pants fell down to my ankles. My mom
caught it on camera. I was commando."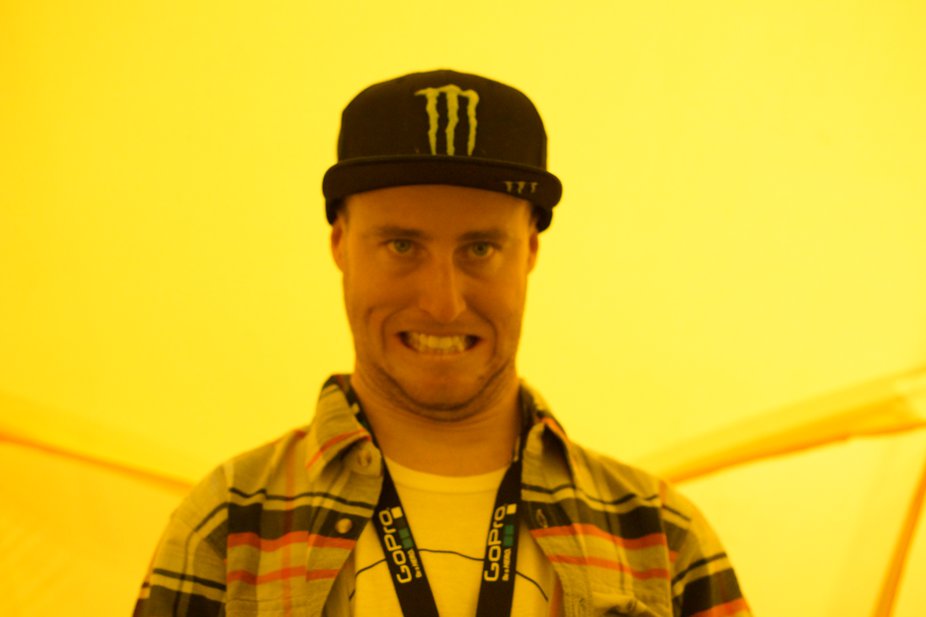 Tom Wallisch- (Some guy who crashed our tent party)
What's your favourite resort?
"Park City. Coz they pay me. Haha, no really, it's one of my favourites. But also Whistler. It's just a nice town that has everything.
Good skiing, good park, good food and good drink."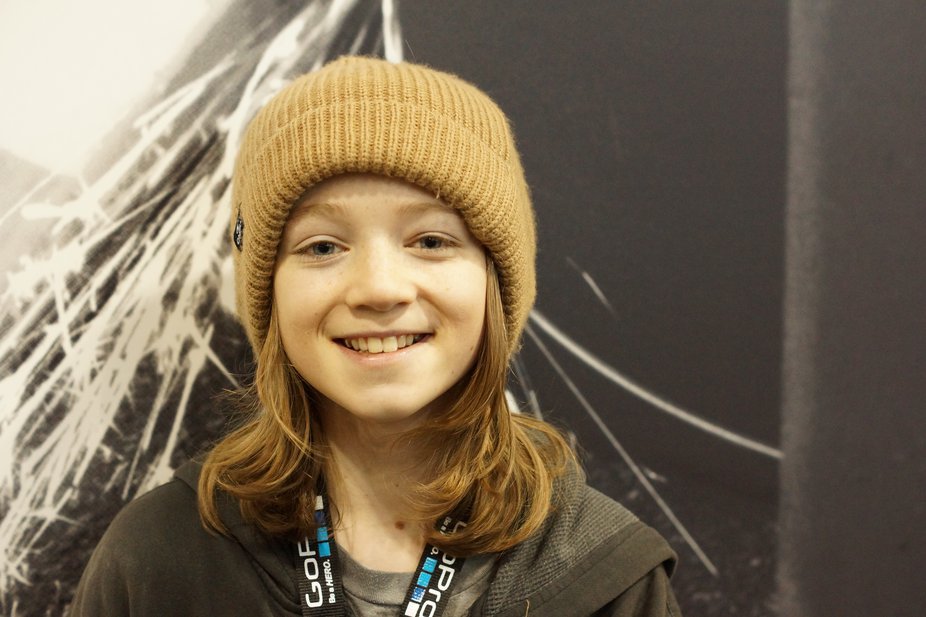 Aspen Spora-(A better skier than you)
"I think about 80% of Newschoolers hates me."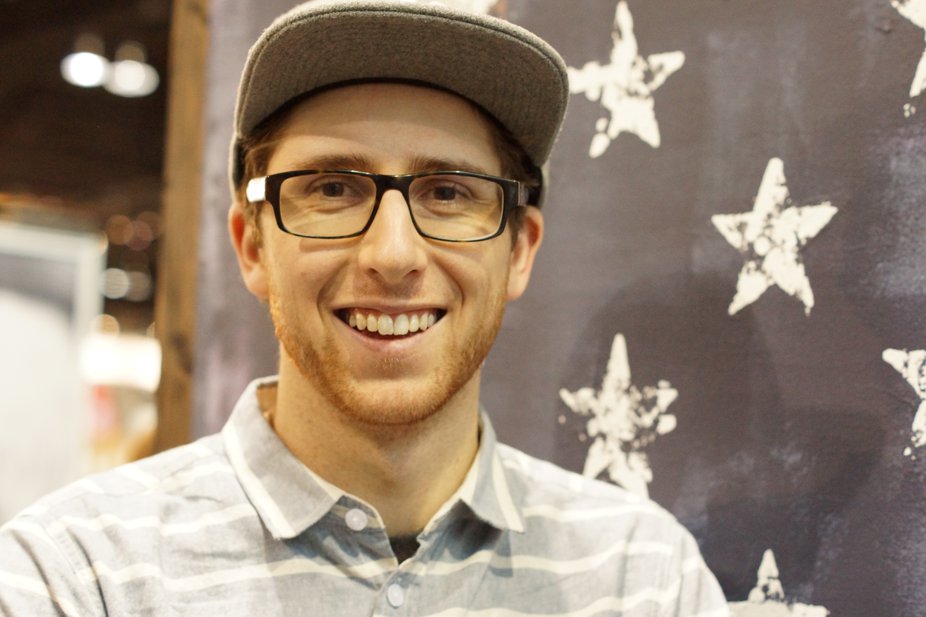 Trevor Woods- (has an orange name)
What is a normal Sunday for you?
"Sundays are one of two things. Either I wake up, put ski gear on and shoot photos for ON3P, or I wake up and put on really
nice clothes and participate in three to four masses for the Catholic Church Campus ministry at the U of U."
Thank you to all who let me interview you!