DISCLAIMER: WARNING, this is an opinion piece, it reflects my opinions, you're perfectly entitled to disagree with me, in fact you probably will.
It was inevitable, big business has triumphed, the talons are in and it now looks set to play a bigger role in Skiing than ever before. With the arrival of big business, the age of the mega resort has been ushered in, and this has been met with fierce opposition. But is it as bad as critics have made it out to seem? Personally I'm not convinced.
Despite being one of a handful of major players, Vail Resorts, whose empire is now global have borne the brunt of these attacks. Commentators from all corners of the ski 'blogosphere' have vehemently decried Vail's expansionist ambitions as ruthless and oppressive. However in the face of hysteria, we've jumped to frame this as a 'David and Goliathesque' showdown between locally owned 'mom and pop' resorts and bourgeoisie big business, and in doing so, we've overlooked the great opportunity this presents for skiers.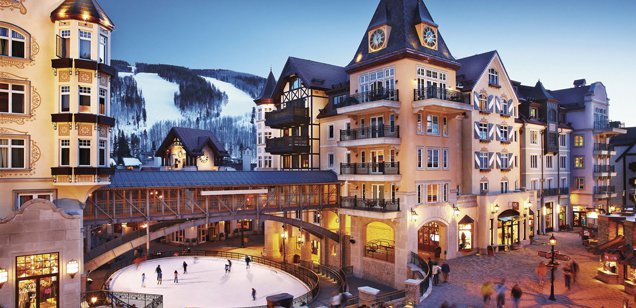 To fill you in, Vail Resorts are the publicly traded corporate leviathan who own Vail, Bever Creek, Keystone, Breckenridge, Heavenly, Kirkwood, Northstar, the Canyons, PCMR, Afton Alps, Mt Brighton and Perisher in Australia. Vail made themselves particularly unpopular when they purchased Park City Mountain Resort after a lengthy and acrimonious negotiation with resort owners which ended in court. This incident seems to have been their most invidious, as observers readily forget the role Talisker played in the proceedings and the fact park city's previous owners failed to grasp how a lease worked; but I digress.
Skiing has always been exclusive, an expensive often decadent pass time reserved for white middle class suburbanites. Unfortunately skiing seems to be an increasingly exclusive activity, albeit not for the same reasons; over the past twenty years participation in the sport has wavered and the industry has seen little significant growth. The stagnation has hurt everyone in the industry from ski manufacturers who are shifting less and less units each year, to small business owners in ski towns worldwide who rely solely upon a few good months of trade a year.
The National Ski Areas Association stated the best way to combat this was for resorts to "provide the best overall experience for guests new to the sport or, for that matter, those new to the resort" and that if successful "over time skier/snowboarder visits will grow substantially." However many ski town's are notoriously 'rustic' and for a ski town to self administer the copious amounts of botox to get the facelift it desperately needs is quite difficult in such a fragmented industry. Indeed this is the attraction of vertical integration, a model first championed by industrialist Andrew Carnegie and later endorsed by skiing's very own Vail Resorts. In this model Vail not only own and operate the lift system, but also oversees all of the resorts amenities, food, rentals, lodging etc. Vertical integration creates the best environment for further investment and growth, so turning that obscure mountain town that comes out of aestivation for four months a winter into a year round attraction lifting the yoke of seasonal trade off the neck's of local businesses.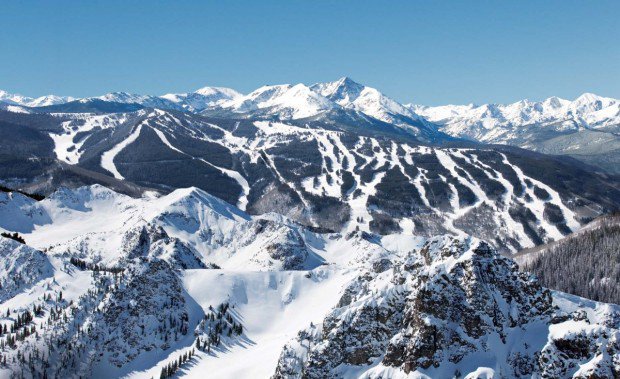 Putting the micro-economics to one side and talking about the thing that really matters, the skiing, Vail resort's record is equally sound. Despite what they might tell you, Vail's alpine imperialism has been just as good for those dirtbag's living in their Subarus for the winter as it has for the ski mums who live in their Montcler ski suit for the one week of the winter they spend in the mountains. Vail Resort's 12 locations really do provide something for everyone, regardless of where you are in your skiing career.
And now Vail Resorts have made taking advantage of their ever expanding empire as affordable as ever. For just $769 a year you can have your pick of perfectly groomed runs at their flagship resort, the world-class parks of Breck and Keystone, and the unrivaled pow of Niseko. They're latest purchase has now enabled pass holders who get fed up of slamming into pvc pipes to bag a few cheeky midsummer laps at Perisher in Australia's snowy mountains. Used to it's full extent the Epic Pass is undeniably good value, and gives skiers pass holder unprecedented freedom, that out trumps any other multi-resort season passes. The epic pass makes trips of all scales that much more affordable, everything from interstate road trips to international once in a lifetime epics are on the table for many skiers who before could just about scrape together enough to take a few trips to the ski hill up the road after paying for a season pass at their home mountain.
So before you reach for your rock to play your part in the public stoning, take a moment to remember that all too often we find the idea of the beast significantly more intimidating than reality of the beast itself.
words - J. van Dyke